Anthony Acosta is a skate photographer with next level skills on his board and behind the lens.
Coming up in Cali he managed to get sponsored to skate and filmed some banging skate sections but he steadily became as obsessed with shooting skateboarding with his camera as he did with the act itself.
Twenty years later and he became a staff photographer for some of the biggest brands out and is now currently a staff photographer for Vans.
Now Anthony is a No Comply Network Member we hit him up to discover how he first got into photography, working for Vans, his Logic 6 Section, shooting Daewon, Dylan, Gilbert and Geoff Rowley, his favourite photos and photographers ever, his current camera setup and his advice for skate photographers on how to get better shots.
What's your full name?
My full name is Anthony Ray Acosta Jr.
Where did you grow up and where do you reside now?
I was born and raised in Los Angeles County, and I live in LA, the city of Angels.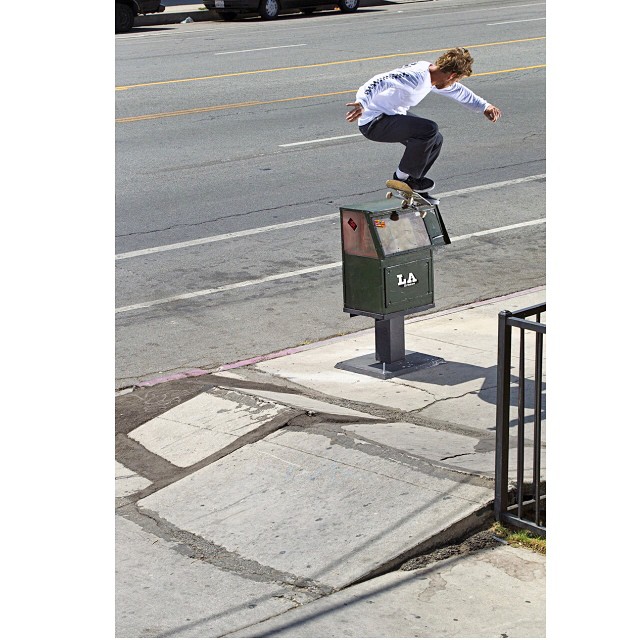 When did you learn to skate and who'd you skate with?
I grew up skating with the kids in my neighbourhood.
I skated with local kids for the first few years.
I was the only kid that never quit skating.
You were a sponsored skater. How did you first get hooked up?
I first got sponsored by local skate shops.
I had friends that worked at most of them and eventually got hooked up.
That's how I got my foot in the door.
Your Logic 6 part is a banger. How long did it take to film that?
Logic 6!
I'm still amazed that people bring that up. I'm actually amazed that I was even a part of it!
The featured skaters are all gnarly dudes and I don't know how I got to be in there!
I was filming with Heath Brinkley a bunch and it worked out to have a part.
I can't even recall how long that took to film, we were just out all in the streets everyday just skating and filming. That video rules. Thanks Heath for including me!
Where do you skate now?
I try to skate street still, but definitely not as much as I used to.
We end up skating a lot of the new little parks that keep popping up in LA.
They're fun but I still prefer street spots.
I really get a kick out of skating stuff that wasn't intended for skateboarding.
I try and skate flat often as possible too, got to keep the flatground game alive.
When'd you start shooting skating?
I've always loved photography, especially skate photography for as long as I can remember.
Growing up in LA, I had a lot of friends that shot skateboarding too.
It seems that I was always around it.
I always thought being a skate photographer was a total dream job too.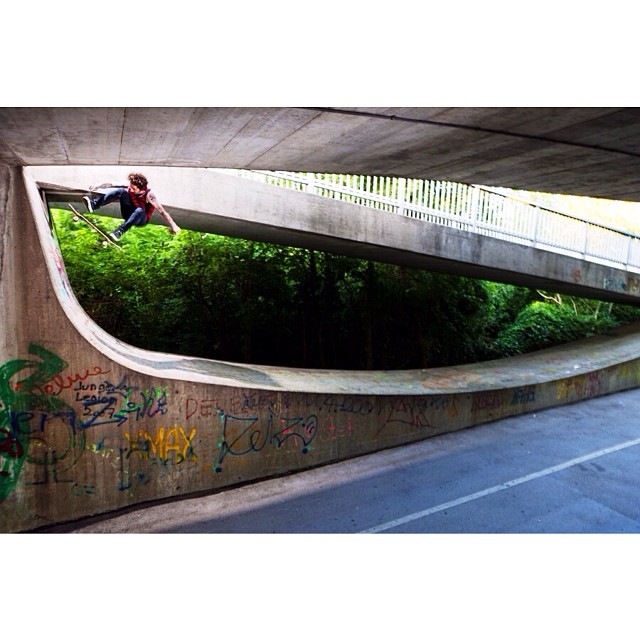 When did you realise you could turn shooting photos into a career?
After assisting a buddy of mine on some editorial shoots for about a year, I started learning a lot about photography and the equipment and how to use things.
I would see how photos were lit, I paid attention to composition and why I liked certain photos and why I didn't like others.
I also saw a need for new skate photographers because the ones that were around were always so busy.
I saw so many bangers go down by my friends that were pro without anyone there shooting it.
They would have to go back and shoot it again when the photographer was available.
In my head I thought maybe I could help out there and be useful if I had a camera.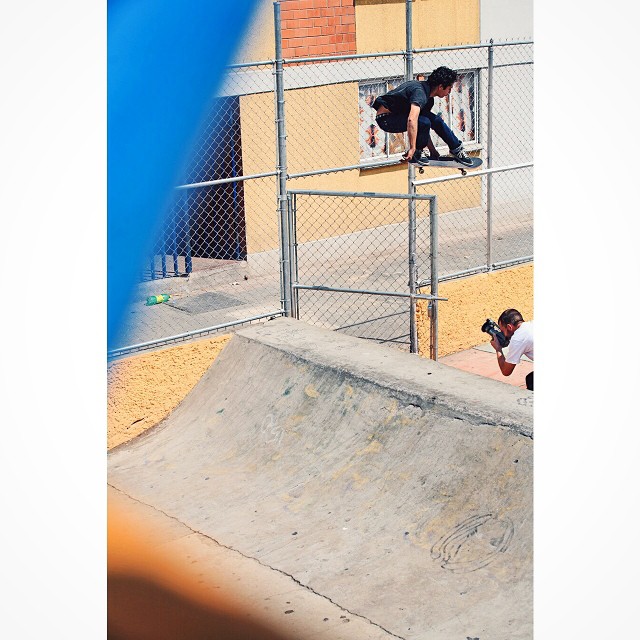 You've shot a lot of great photos of Daewon. How did you first meet?
I've been very fortunate to have known Daewon Song for a long time.
I met him around 1995 at Torrance High school skating the ledges there.
He saw that I was riding a super wide board and later when he was leaving he came back from his car with a 7.5 black deck and told me to give it a shot.
I was blown away about how nice he was!
He has helped me so much in my photography career as well.
He pretty much let me learn how to take skate photos with him!
When did you start to work together?
He was filming for DVS Skate More video with Colin Kennedy when I started shooting photos and I happened to be around for a lot of it.
I would ask if I could shoot things and he was super down.
He knew I was learning and was happy to help. He's the best skateboarder ever. It's so crazy that I got to learn with him and I knew I had to learn fast.
Favourite Daewon photo you shot?
My favorite photo that I shot of Daewon would have to be one of the most recent ones, it's a handslap to Fakie in the fullpipe up on the side of a building.
It ended up getting the cover of Transworld Magazine.
It just came out so cool looking and its something only he can skate!
Daewon can skate things that are pretty much impossible to ride. He can do anything he wants on a board. And skating with him is the best time.
Favourite skaters to shoot?
Gilbert Crockett, he's super photogenic and has a good eye for spots.
AVE, because he's AVE.
Dylan Rieder, definitely the most stylish, cool and amazing person to ever ride.
Dylan was the best ever.
I miss him dearly.
Geoff always has the most insane spots picked out and its always's an adventure shooting with him.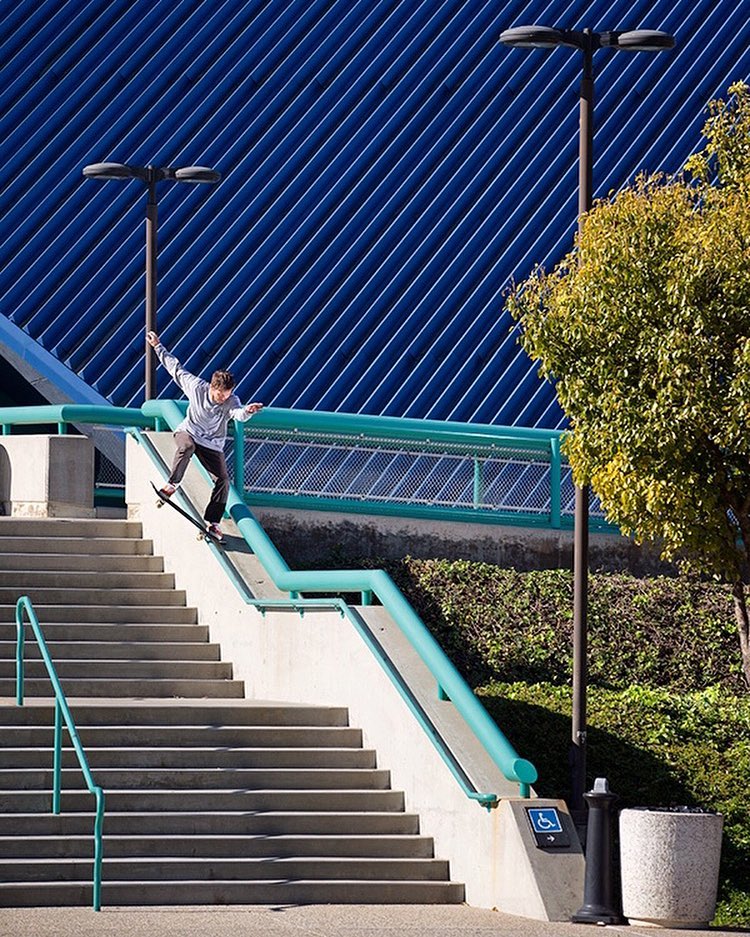 Ronnie Sandoval, one of the best dudes and rips like no other.
He is also very photogenic and is so good he can do the gnarliest tricks over and over in case I mess up.
Advice for photographers?
My advice would be to learn how to look.
Learning how to look and see is crucial.
You have to be able to try and see something and be able to articulate it.
Have an idea, don't be afraid to try something different.
Break rules.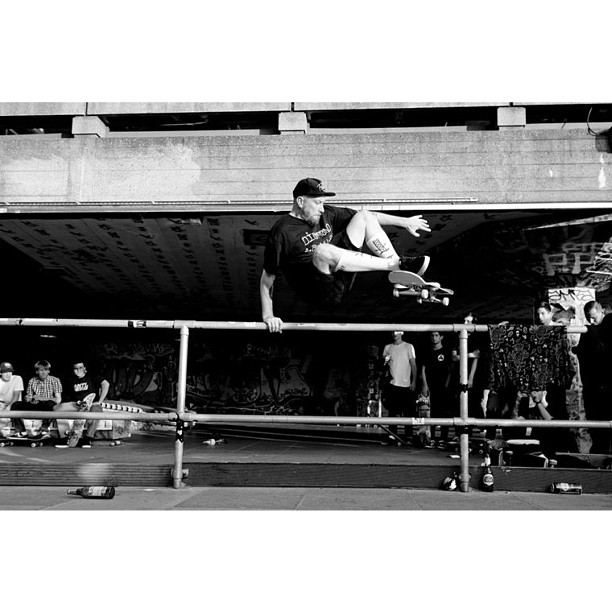 You were photographer at The Skateboard Mag (RIP). Are you working for a brand now?
Yes I was a staff photographer for TSM for about 14 years or something like that. It's such a bummer for the mag to not be around anymore.
Times are changing.I currently am a staff photographer for Vans. This is my 11th year working for them.
It's a dream job.
My responsibilities are to shoot most of the skate related stuff, ads, lifestyle, product, social media stuff, in-store stuff, web stuff, there's all kinds of needs.
I also have been shooting most of the Vans Park Series competitions.
That's been super fun too.
My day to day routine is to mostly keep in constant communication with the art directors, producers and team managers and make sure all the needed photos are getting done on time.
I still hit the streets as much as possible whenever I'm not shooting lifestyle or product photos.
Last photo that you shot?
I shot some photos last night of my friend David's wedding.
I was using a disposable camera and can't wait to see how they came out.
As far as my last skate photo, it was shot last week of Elijah Berle doing this Frontside Wallride.
I was supposed to shoot something with AVE today but plans fell through and will hopefully get that handled this week.
What was the first camera you ever had and what's your current setup?
My first camera set up was a Hasseblad 501CM.
I had a 180MM long lens and the world famous 30mm fisheye.
I still have the camera but got rid of the fisheye.
My current set up is a couple Sony cameras.
I've been rocking the A9 and A7R3.
I'm really digging them and the technology that they bring to the table.
I also have some other film cameras that I use often.
I just got a medium format Fuji GF670….I absolutely love that thing.
I also have a Leica m6, m10 and a Yashica t4.
All different tools for different jobs.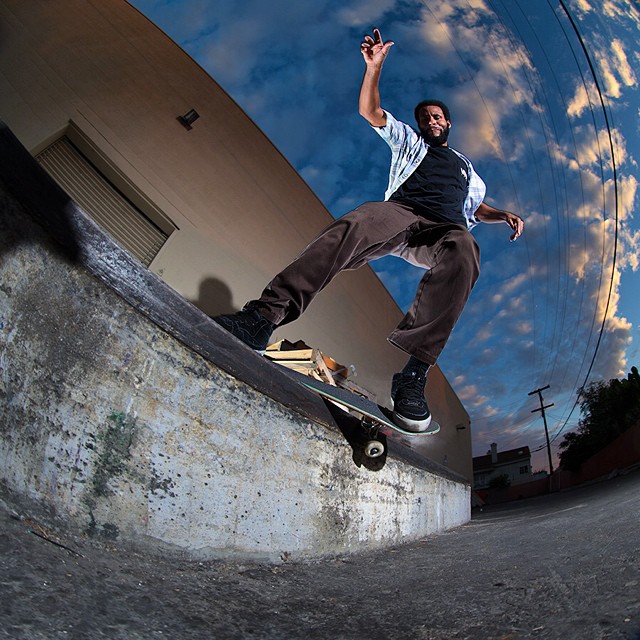 Favourite photographers ever?
I really love Spike Jonze's photos and Mike Blabac and Mike O' Meally.
Daniel Harold Sturt for sure.
The stories that I've heard that go along with the photos. Mindblowing.
Jake Darwen too, he's new but he's the best.I love his work and vision.There are so many good photographers. But those are some of my faves.
Favourite skate photos?
I love the Water Tower Ollie by Jeremy Wray shot by Sturt. Epicness.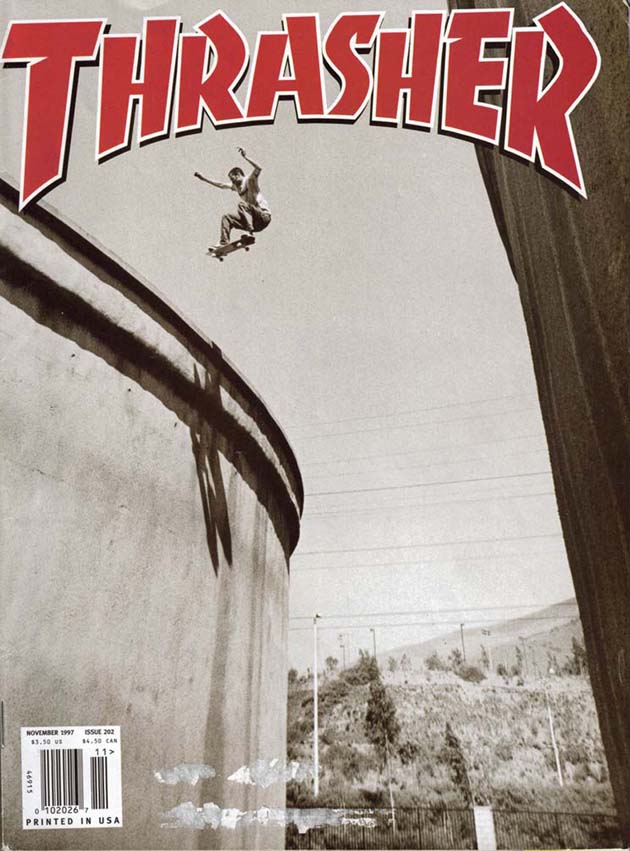 I love the photo of AVE and Omar Salazar dropping in a bank together shot by Mike O'Meally.
I love that photo of Rodney Mullen doing a freestyle trick with a silhouette and some cool shadow play, it was shot by Grant Brittain.
Favourite skate video of all-time?
My favorite skate videos are FTC's Penal Code. I love the simplicity and finesse of it. Alien Workshop's Mindfield, Greg Hunt's masterpiece.
Dylan by Gravis, another one from Greg Hunt. It's a beautiful portrait of Dylan.
Any plans for the future?
I just had a little photo show in Kansas City with Ray Barbee a few weeks ago at a shop called Escapist.
I made a little book/zine that went along with the show.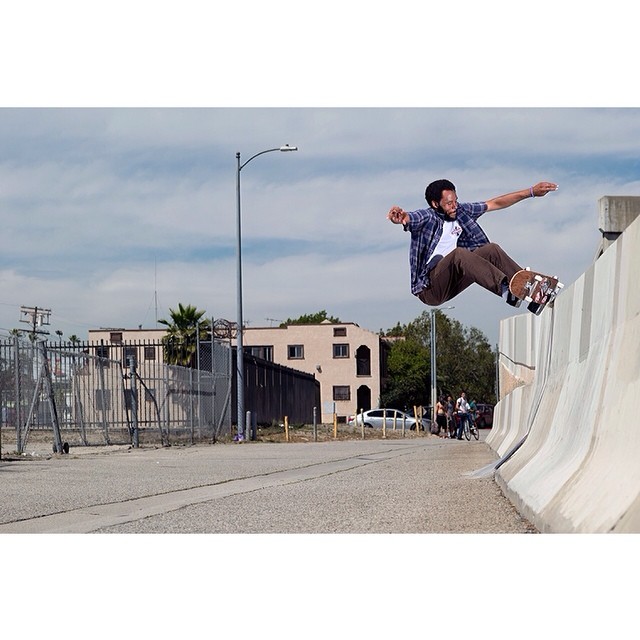 I was excited on how it came out and will hopefully have more copies soon. I want to start making more of those.
I have a trip coming up to Ohio this week with some of the Vans guys, that should be awesome.
I'm excited to hit the road and shoot!
Sick. Any last words Anthony?
Thank you for the little interview, stoked!