Illustration By Shit Pencil
Shit Pencil is a skater and illustrator who makes some of the funniest art on the internet.
His drawings and captions mesh out-of-the-box thinking, pop-culture and his bittersweet life experiences as a skateboarder to make jokes about the stuff that make us all laugh and cry.
He's reel cool so we had to have a chat about skating and illustrating, his inspirations and favourite things to watch on and off his board, documenting the Folkestone skate scene and the world's first multi-story skate park that's being built in his hometown.
What's your full name, where'd you grow up and where are you now?
My name is Alex Frost, I grew up in Folkestone, Kent.
I lived in Norwich for a couple of years in 2014 but I'm back in Folkestone now.
When did you learn to skate?
I started pushing around on a skateboard when I was in primary school and I was pretty content doing just that at the time.
That was until I turneed around thirteen years of age and it was then I realised how much more skateboarding had to offer than just the act itself.
I've been skating for about 10 years now.
Where do you skate right now?
I'm still living and skating in Folkestone, Kent.
A new skatepark in Folkestone is currently being built.
It is the world's first multi-storey skatepark actually.
It's exciting stuff, so I'll definitely be skating there when it's finished.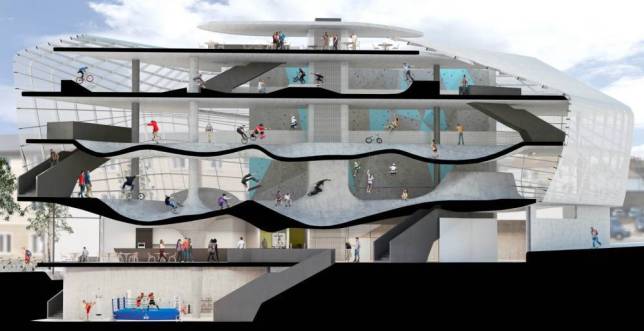 Folkestone Multi-Storey Skatepark 
Okay. Are you involved in the park?
Yeah. I'm helping out where I can and I'm just trying to help my local skate scene as much as possible.
I'm currently working on a project around the skate scene in my local town with a focus on the town's skate history.
This is also combined with a project that's helping to steer Folkestone's future in skateboarding too.
Check out skatefolkestone and folkestone51 if you want to have a look at what we are up to.
Cool. When did you first make art?
I've always loved the idea of creating stuff.
When I was a kid I used to make loads of weird, cringey skits with my friends.
As I got older I went through a period of being obsessed with filming skating, then taken photos of skating.
I then eventually started drawing it too.
I loved doing all of those things but drawing is the one that stuck with me.
Did you study art at school?
I used to be really into art when I was at school but my art teacher wasn't keen on me drawing anything that was skate related.
A couple of years later at university, I felt bored and so I started drawing some pieces and posting them on Instagram.
That's rad.
The goal was never to make a living out of it, I just wanted to share things with people and it took off.
Your art has a well-defined minimal aesthetic. How did you develop your style?
It's funny you say that as I still struggle with defining my work!
I think what I do now is just what I am most comfortable with.
The art that I used to make in art at school was really inspired by Keith Haring and many others.
But I think Keith's work and others now definitely has a subconscious influence into my work today.
How do you write funny captions?
I'm a bit of a nerd for words and grammar too, so wordplay inspires a lot of my stuff too.
I feel like my style and aesthetic has developed over time.
I like looking back at stuff from a couple of years ago and seeing the changes that I've made along the way.
Favourite piece that you've made?
I'm really reluctant to answer this as it always changes.
At the moment it's either 'children come in all shapes and sizes' or my recent 'truck the police' one.
Working on any collaborations?
I do have a few exciting collaborations in the works with some very talented artists, a few who are also on The No Comply Network!
Nothing I can really speak about at the moment but it will all be revealed soon.
I'm also currently working on more bits for my online shop.
Sick. Who's your favourite skate photographer?
There are too many to choose from!
But I think Mike Blabac and Skin Phillips' photography are both amazing
Two photographers who have the amazing ability to really capture skateboarding's energy.
Favourite skate video to watch?
 There is a special place in my heart for Cheese and Crackers featuring Daewon Song and Chris Haslam.
That video really got me into skating mini ramp.
Favourite illustrator of all-time?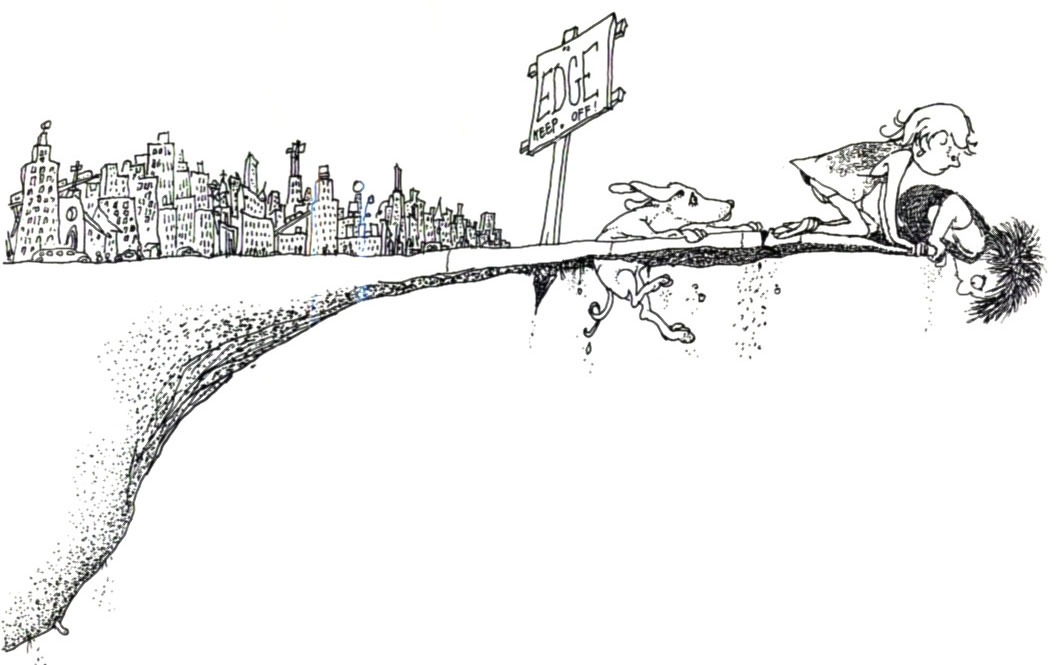 Favourite TV show?
The Simpsons, because, The Simpsons.
Thoughts on The No Comply Network since you've joined?
I am always impressed by The No Comply Network!
I keep seeing more and more amazing creatives joining.
I was stoked to see Henry Jones jumping on board recently.
Same here! Do you have any advice for anyone reading this before we let you go?
Drink water