Tim Dowling is a skate filmmaking legend. He was a dedicated filmer for Girl Skateboards, World Industries and Chocolate Skateboards in the 90s and he filmed the whole of Guy Mariano's iconic Mouse Section.
After capturing legendary Guy footage for Girl, Tim independently shot and produced,"Listen", a mid-90s era-defining Southern Californian skate video that featured some of the best skaters ever.
Tim is now a DOP in the film and TV industry and has been a No Comply member for a long time so we hit him up for a quick chat about being a camera operator on Curb Your Enthusiasm, filming Guy Mariano, skating with Chris Roberts, his top 10 favourite skate videos and why he thinks it's not about who you know but who knows you.
Where did you grow up and where do you live now Tim?
I grew up in Santa Monica, California and I now live in Los Angeles. I started skating when I was 14-15 years old.
Who was in your first skate crew?
My original Santa Monica skate crew consisted of a bunch of rippers!
They were Sam Baerwald, David Straume, Scott Abreu, Dmitri Nusinow, Sean Cassidy, Ben Needleman, Josh Caffrey, David Won, Daniel Castillo, and Eric Dressen.
Where do you skate now?
My son Micah is 8 years-old and my daughter Devon is 6, so we all cruise around the local school playgrounds. They've also been to the beach gaps and The Courthouse a handful of times.
How did you get into film?
I initially started making little home movies when I was 13-14 years-old.
My dad bought a Panasonic-JVC shoulder-cam, and you would just pop a VHS tape into it.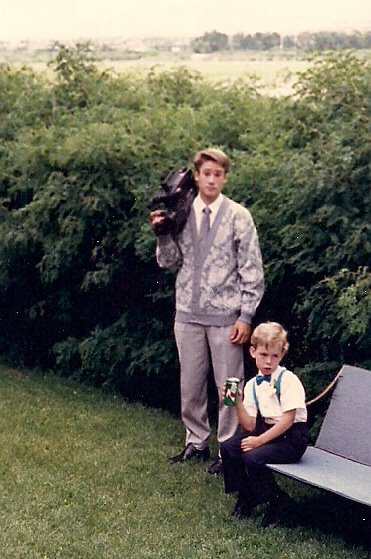 Then, as a high school graduation present, I got a Sony Video-8 camera, and that's when I started getting serious about videography.
You filmed Guy Mariano's whole Mouse Section. What do you think is the best trick in his part?
If I have to pick one, it has to be Guy's opening trick, the switch big spin flip at the Adams gap that I shot through the fence
However, a honourable mention must go to Guy's insanely stylish 'turnaround' that comes immediately after he does the switch stance backside tailslide at LA High on the bank.
Sick. You're good mates with The Nine Club's Chris Roberts. How did you meet Crob?
I would always see Chris skating around Santa Monica, at the courthouse, beach gaps, Venice pit, and all those kinds of spots. We eventually became good friends and I could tell, from the very beginning, that he was going to be a phenomenal skateboarder.
What is your favourite Crob trick?
Chris has done a ton of amazing tricks, but for me his stand out is his switch manual switch 360 shove-it out on the Santa Monica courthouse stage. Incredible!
Favourite artist of all-time?
I'm a huge fan of the French artist who goes by 'JR' — if you don't know who he is, definitely look him up.
Favourite photographer ever?
Paul Nicklen – he has the uncanny ability to capture nature unlike anyone else.
Favourite skate photographer?
Daniel Harold Sturt – his keen use of light and high contrast is unparalleled.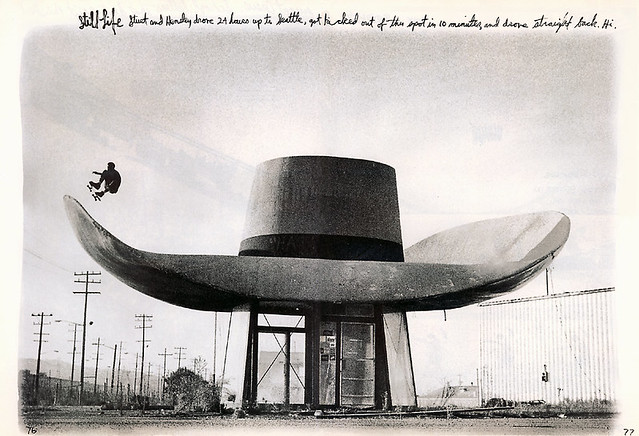 Matt Hensley by Daniel Harold Sturt
In your opinion, what are the 10 best skate videos ever made?
Well, Blind Skateboards' 'Video Days' by Spike Jonze is my favourite
But These Ones Are Great Too
Powell Peralta – Public Domain
World Industries – Rubbish Heap
Plan B – Questionable
Blind – Tim and Henry's 'Pack of Lies'
Dan Wolfe – Eastern Exposure 3
Honorable mentions:
Baker – Baker 3
Supreme – Blessed
Boys of Summer #2
And anything that has Tom Penny, Andrew Reynolds, Daewon Song, Shane O'Neill, Dan Mancina, Miles Silvas, or Dennis Busenitz in it!
Best skate filmmaker ever?
Mike Ternasky
Best Feature-Film Director?
Paul Thomas Anderson
Best Director of Photography?
Best film?
Best TV show?
It's a draw between 'Breaking Bad' and 'True Detective', season #1. In both, the cinematography & storytelling are stellar.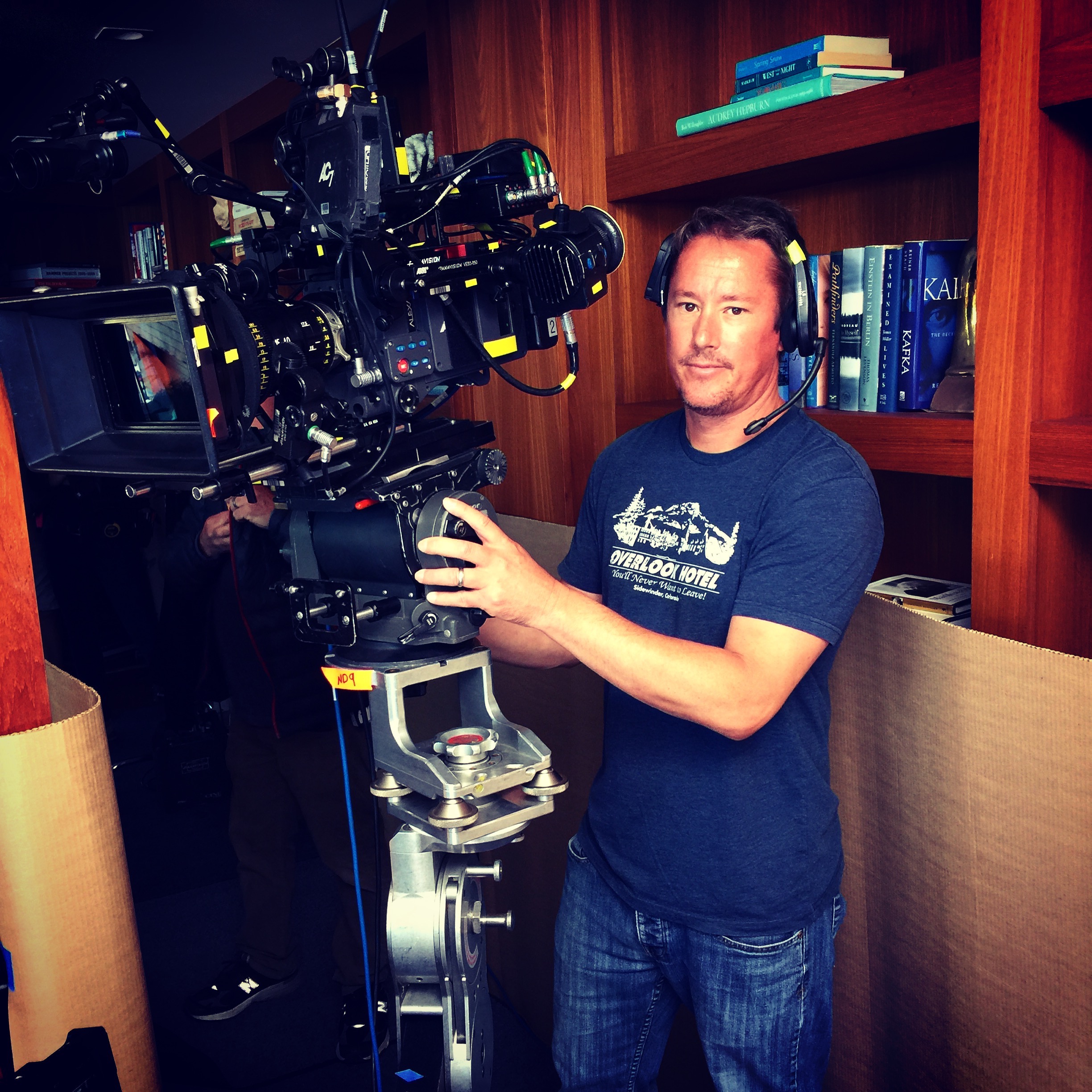 You worked on Curb Your Enthusiasm as a Camera Operator. It's one of the best shows. How did you get hired for that job?
I helped shoot a commercial campaign for 'Dave & Buster's', and one of the other camera guys had worked on a season of Curb of Enthusiasm.
I told him how much I loved the show and we exchanged numbers, and about 3 months later I found myself on the Curb set!
In the DOP business people always say it's who you know, but that's not true — it's who knows you.
Best part about being a DOP in TV?
Being a DP on a television show or a commercial or music video is an extremely stressful, physically demanding and exhausting job;
Stanley Kubrick said it best — 'although it can be like trying to write War and Peace in a bumper car in an amusement park, when you finally get it right, there are not many joys in life that can equal the feeling.'
What's your best advice for upcoming cinematographers?
Know when to check your ego, embrace and learn from your mistakes, be prepared to hustle harder than anyone else, and finally, study light.
What do you think about The No Comply Network since you joined?
The No Comply Network is awesome! It's true to the core — 100% skateboarding by skateboarders for skateboarders.
It doesn't get any better than that!
Plans for the future?
I'm still planning on re-releasing 'Listen' for digital download, so stay tuned!
Any shout outs Tim?
I want to give a major shout out to my family.
Without the loving support of my wife Mia and the never ending questions, curiosities, and daily challenges presented by my son Micah and daughter Devon, I would not be the person – or cinematographer – I am today.