Joel Perry is a skateboarder and motion graphics artist from Hereford, England.
He's been a member for a while and he's also got an impeccable taste in skate videos, music and films that we often don't get the chance to discuss.
So we caught up with him to discover what inspires his retrofuture art, making album artworks, his favourite songs, films and music of all time and more.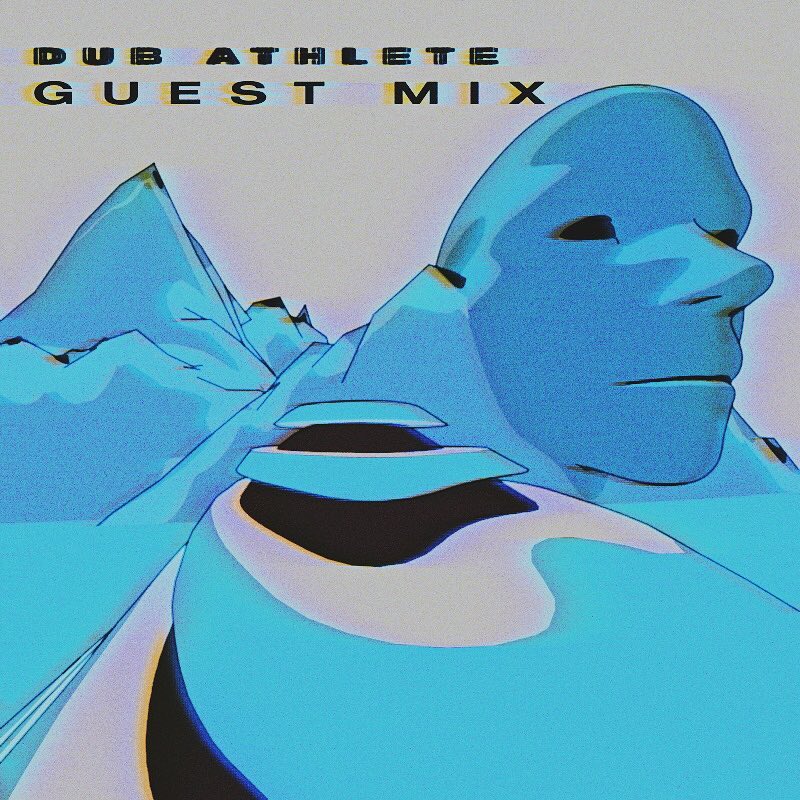 How long have you been making art?
I've developed my visual style through producing art for the past 20 years and counting.
How did you develop your visual style?
I used to read a lot of manga comic books.
I would draw a lot of characters inspired by those.
I definitely appreciate drawing and more traditional art forms but I do create a lot more graphics on computers nowadays.
I watched a shed load of anime growing up such as Dragon Ball Z, Gundam Wing, Ghost in the Shell, Akira, Cowboy Bebop, Naruto and One Piece and that art style really had a big impact on the worlds I build.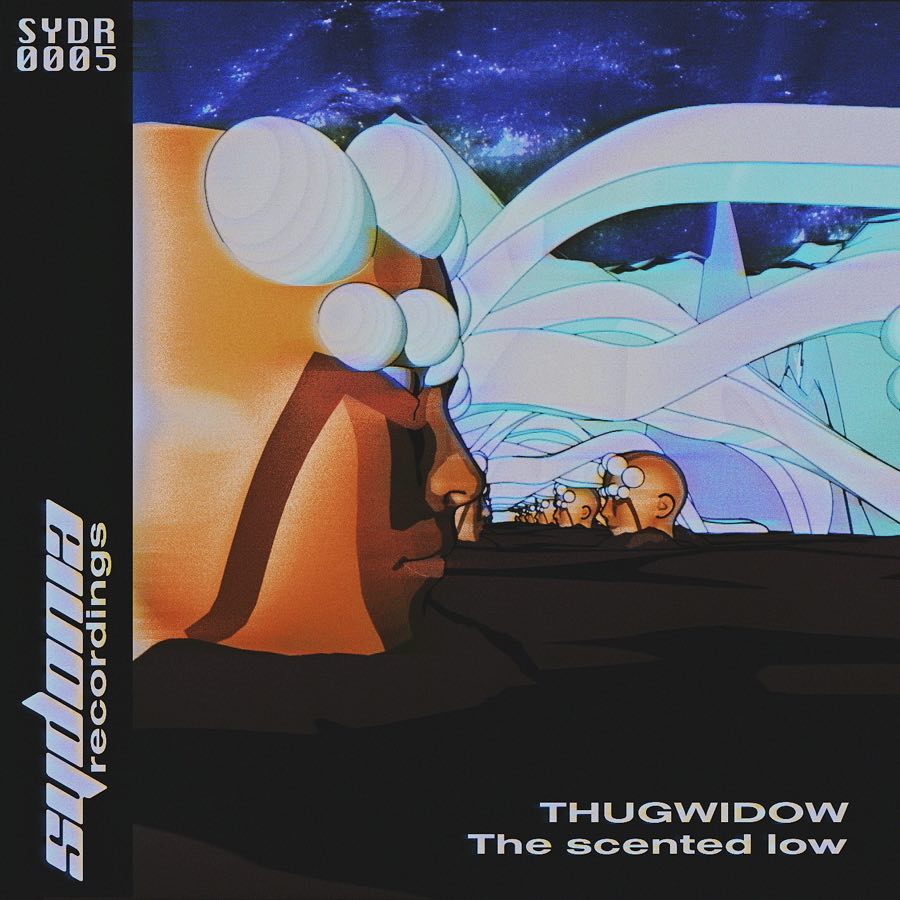 I also love that old grainy 4:3 format, it has so much more character and feels more honest than HD.
What kinds of art do you create now?
 I create more graphic design and 2D motion graphics. I still draw now and then and when I'm working on a music video I will always do it to make storyboards.
I wish I still produced a lot more traditional art but I barely have any time as it's taken up with learning new techniques or doing client work and I also make music too.
You describe your work as retrofuture. What is that for those that don't know?
Retrofuture is basically a vision of the future from the past.
I'm sure if you are reading this you remember what it was like in the year 1999 when we were about to enter 2000.
I remember collecting these little memorabilia Looney Tunes discs that depicted hover cars and future technology that obviously never happened!
That's my earliest recollection of retrofuture.
Looking back at how we envisioned the future, and how horribly wrong we were!
It relates to my work as I like to bring to life how I think the universe will look one day.
I make up stupid technology that will never be made, gods that will never exist, lost civilisations, all in a VHS aesthetic, probably how I used to envision the future and the universe as a kid in the format I was used to when I was a kid!
Grainy videos, a dodgy aerial creating static and things like that really.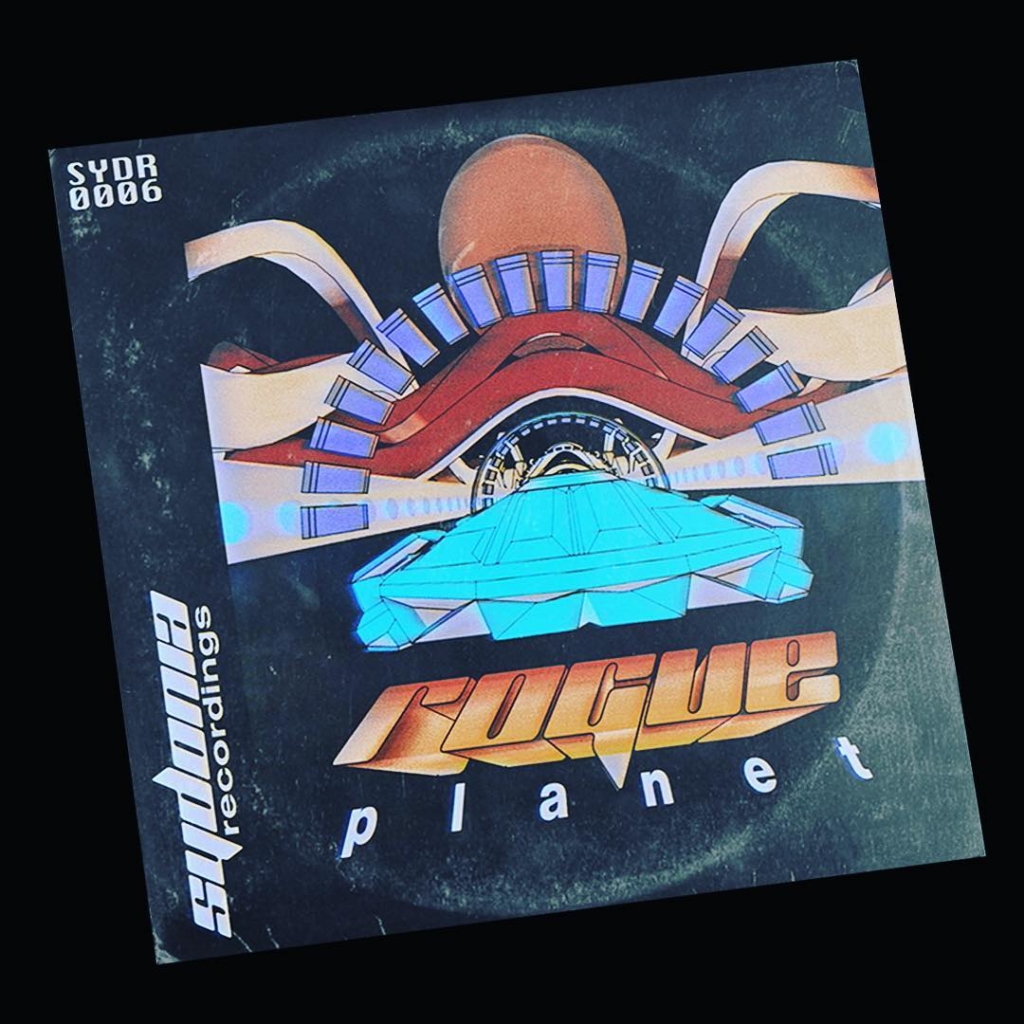 Yeah. Your work seems influenced by the future, what about music?
I think Jungle especially is a futuristic sound, it sounds like it's an alien language, or a soundtrack to a sci-fi film, the snares create the feeling of something sinister approaching, the pads and strings take you on a journey through space.
Jungle is just the perfect genre to listen to when I make all my work.
Who's your favourite 3D artist of all-time?
KidMograph for the nostalgia he can create, his influences are very similar to mine but he just executes his work perfectly.
Why is being creative important?
It's all I know, it gives you focus and once you have it, you can't get rid of it for a second and besides, creation is the only reason we are here I think!
What's your favourite Sci-Fi film?
I have two.
#1 – Bladerunner (original)
Visually it's been a massive influence on my work, the soundtrack is unrivalled and the film contains so much symbolism. It's just a masterpiece.
But I have to say Bladerunner 2049 is also a modern CGI masterpiece in its own right too.
#2 – Alien
The film makes you sweat and have panic attacks even though you only see the Alien a handful of times, I love the look of the ship, the white tunnels, I love the awful user interfaces on the computers. For me, this film ticks every box.
What's your favourite Anime?
Cowboy Bebop.The soundtrack is the best.
Every episode is unique, using different film techniques and styles.
Who's your favourite musician?
 THUGWIDOW
Favourite songs of all-time?
Digital and Spirit – Phantom Force
Calibre & High Contrast – MR Majestic
Dead Mans Chest & Thugwidow – Sleepless on Venus (Rupture)
I do a lot of record covers and music related stuff all the time but when I created the music video for Sleepless on Venus by Dead Mans Chest & Thugwidow, I wasn't asked to make it, I got sent the tune and I had to make a video for it.
Rupture ended up releasing it and I got paid! Sometimes passion and the love of making something is more important than money!
Do you have a favourite artist ?
Harry Young
What's your favourite skate brand?
Bronze 56k videos have been a massive influence.
I'd have to say Palace Skateboards videos were also inspirational, it was sick to see a brand using some old house tunes in their videos.
What is your favourite skate video?
Flip's first video Sorry, that was one of the first skate videos that I ever bought.
Mark Appleyard skating to Every Me and Every You by Placebo, that was my introduction to one of my favourite bands!
How do you feel about No Comply since you joined?
It's great, looking over the website now, it's changed so much in such a short while, it's great seeing the skate community all together and seeing thats theres more to everything we do than just the skating. Big up for everything.