Liam Ashley Clark is a skater, illustrator, painter, photographer.
His vivid and diverse mixture of artwork is more than memorable.
Read below to discover how he got inspired to make and find out about all the things that stokes him out on and off his board.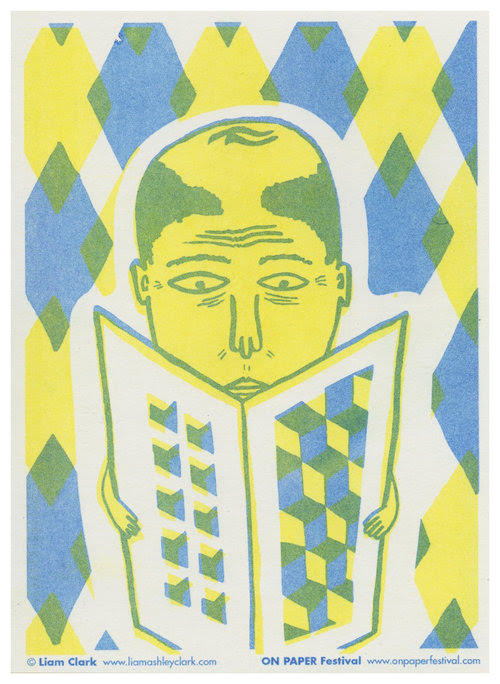 Where did you grow up Liam?
I'm originally from Ipswich, Suffolk but I've lived in Norwich, Norfolk for around 10 years now.
When did you first learn to skate?
I got into skating in the early 2000's, at the start of high school, around the time THPS2 came out. I mainly skated with friends from high school and other people from around Ipswich, we had a crew we called the Proper Kranks.
Where do you skate now?
Now I mostly skate a car park with a couple of curbs in the city centre, it's not far from my studio so I go down there whenever I need to get out for a bit. Occasionally I get down to a park, which has happened more recently as a few friends are getting back into it.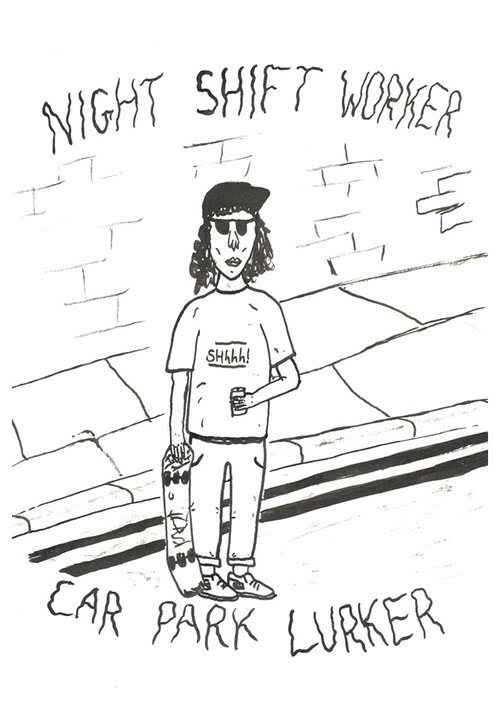 What inspired you to make art?
I used to film and take photos skating and I'd always draw stuff so I think it just progressed. I don't think I thought about making a living off art until I went to college.
I did A Levels and thought I was going to do a degree in psychology but at the last minute decided to do a foundation in art instead.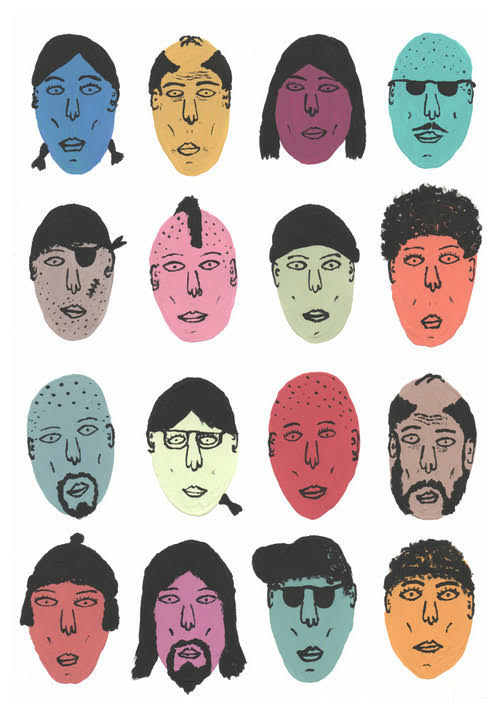 How did you develop your style?
I started making art in a similar style to my current work back in 2010.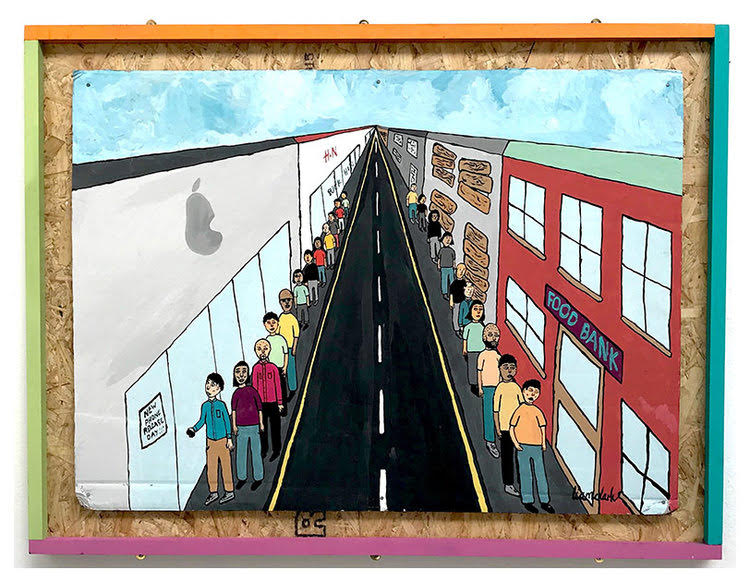 When I studied at college I experimented in sculpture and film and got really into conceptual art, but I realised visually it had no connection to my life.
I decided just to get back to basics, making drawings, paintings, taking photos, putting out zines and my art style has just progressed from there.
Are you working on any projects that you would like to mention?
Currently I'm studying an MA in Fine Art at NUA. Some friend and I, have formed a collective called TBA and we put on shows.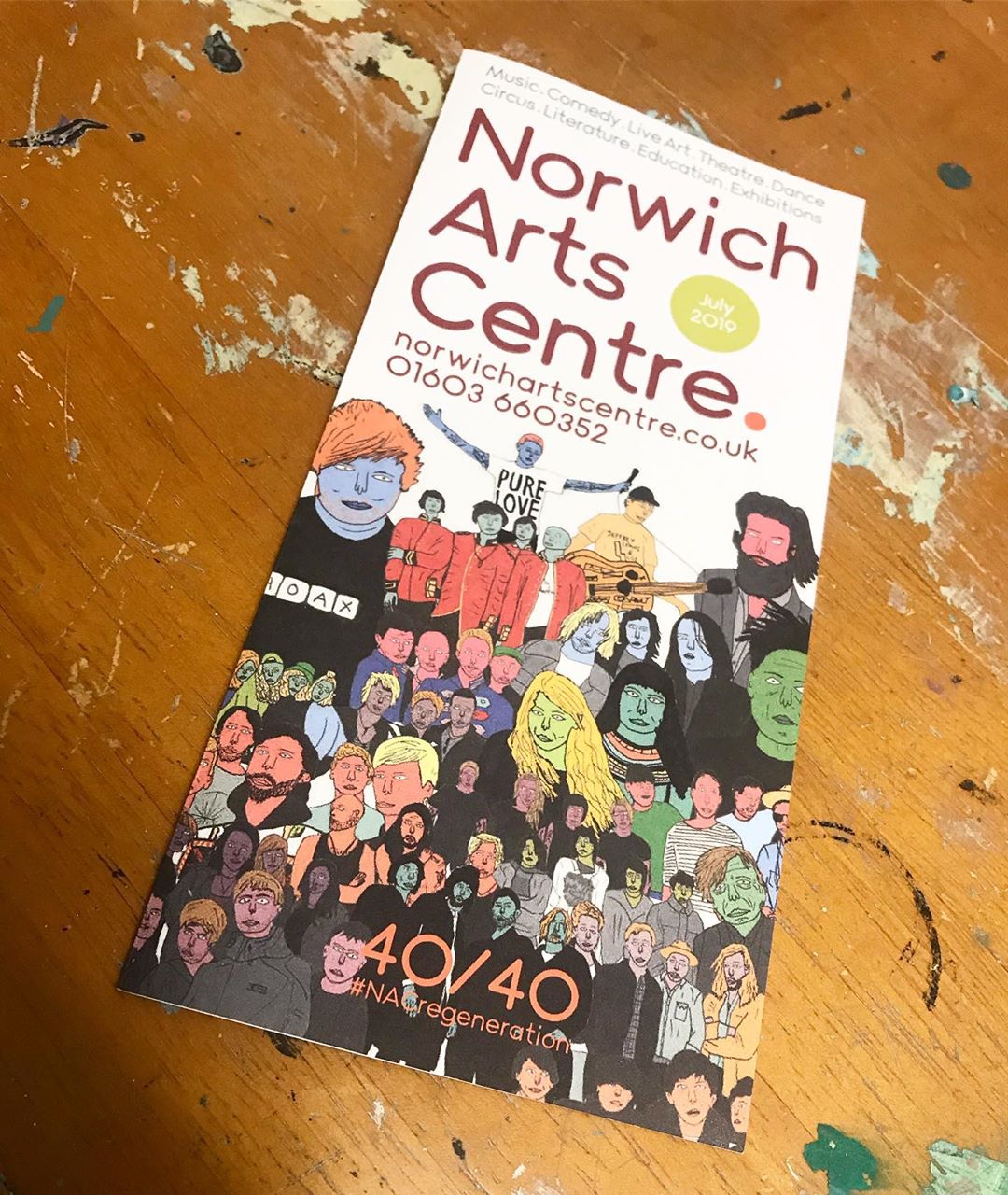 I recently made a print for Norwich Art Centre, to help them raise money for a regeneration project, and they are going to be putting up my illustration on a few billboards across the city. I'm working on some stuff for my first solo show in Europe, which is happing later this year at Guilluame Daeppen Gallery in Basel, Switzerland.
I have also just been selected as a Bloomberg New Contemporary for this year. The New Contemporaries alumni features artists such as David Hockney, Anish Kapoor, Damien Hirst, Antony Gormley, Grayson Perry. I'm really stoked to have been selected and my work will be exhibited in their shows later this year too.
Most recent releases?
I've recently had a zine published by TYRO collective, which is out now.
It's a large newsprint zine called 'Bad Graffiti' which contains a few of my photographs of graffiti I come across, which I consider 'bad graffiti', usually just text sprayed on walls, often political stuff or socially aware stuff. I'm aiming to put out some prints and zines later this year, and they'll coincide with some of the shows I've got coming up.
Favourite photographer ever?
He was probably the first person I was really aware of making photos as art, more than just shooting skating, and I still love everything he shoots.
What's your favourite skate video?
The Strongest of the Strange.
But when I was younger, I loved Blueprint's Lost and Found, and I always loved Osiris's Subject to Change because it was the first proper DVD I owned.
Favourite Illustrator ever?
It depends on what's considered skate illustration.
I always loved Fos and French.
Also Geoff McFetridge and Marc Mckee.
I was into their graphics before I even skated! I also really like Jean Julien's work.
Who are your favourite artists?
Ed Templeton
Chris Johanson
David Shrigley
Grayson Perry
Raymond Pettibon
Mike Mills
Who makes the best music?
Craig Finn The Hold Steady and his solo stuff.
Also Drug Church, Self Defense Family, Single Mothers, Sleaford Mods, Cherry Glazerr, The Mountain Goats, P.O.S., Kate Tempest, Karen O, Atmosphere, MF DOOM, Against Me!, Aesop Rock, AJJ, Idles, Walter Etc. and so many more.
Best skate video soundtrack?
My music taste has been very influenced by a lot of the videos which came out when I was really getting into skating such as Blueprint's Lost and Found, Heroin's Live from Antarctica, Unabomber's Up the Rebels and Black Label's Blackout.
Plans for the future?
I'm excited for the New Contemporaries show as it does a tour of the UK. I'll be included in this years SHhhh! 'Guide to Norwich'. Also Norwich Arts Centre are putting my illustration on billboards across the city.
What do you think about No Comply since you've joined?
Being a member is cool, it feels like a huge crew of skaters all making different stuff. I always get stoked when I see some of my friends also on the site.