Jeremy Wray has talents in several creative fields and as you may have seen in his Fully Illustrated interview, his art has been featured on a series of boards of some of the biggest brands in skateboarding. 
However, if you've followed Jeremy's skating and also his creative career carefully, you will know that one of the main focuses on his path has been his ability and passion for designing skate shoes.
Jeremy has created standout footwear, for his own pro lines on Dukes and Adio and produced other designs for those brands that he represented in the 90s and early 00s, the latter of which sold in their millions.
With this in mind, earlier in the year on January 25th, we decided we had to get in touch with him to talk about the shoes he's designed but then of course, our conversation took a natural turn from shoes to the collection of skate gear he's created for his brand Wray Bros, that at the time, he ran with his brother Jonas.
So in early April, we were shocked to learn of the passing of Jonas, a gifted, legendary skater in his own right.
After discovering Jonas is no longer with us, we also noticed that a friend of the Wray family started a memorial fund to support the costs of Jonas' funeral services.
So not only did we want to bring attention to the Jonas Wray Memorial Fund, we thought it would be a fitting time to share the exchange we had with Jeremy about skate shoe design, Jonas and his skating, Wray Bros and provide a link to the Jonas Wray Memorial Fund to help Jeremy and family recover from their loss. 
Read the Jeremy Wray Geared Up interview to find out about Jeremy's history in skate shoe design and get the link to support Jonas' Memorial Fund, discover how Jeremy originally got a foothold on shoe design, Dukes, Adio, his favourite shoes he's created, how he designed vulcanized shoes back in the mid-90s before the hype, his favourite thing about growing up skating with Jonas, his favourite Jonas tricks, the future of Wray Bros, behind the scenes stories of Jeremy's iconic tricks down Hubba Hideout, his insight on learning to perfect Kickflips and Heelflips on flat and some of his favourite tricks to ever go down on a board.
Read The Jeremy Wray Geared Up Interview below to find out for yourself
But first here is a link to The Jonas Wray Memorial Fund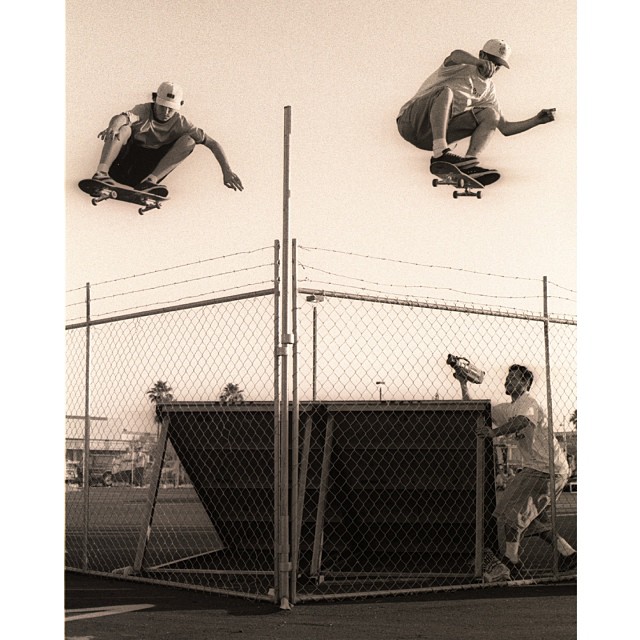 Jeremy and Jonas, Huge Launch Ramp Barbed Wire Fence Ollie: Shot by @jodymorrisphoto
How did you originally get into shoe design?
I was presented with the opportunity to design a shoe when Mike Ternasky decided to make a skate shoe company through Plan B skateboards.
Mike recognised early on how big of a role shoe brands were going to play in the near future of the skate industry and he was absolutely right. I had been working with him on other aspects of Plan B board graphics, logos and ad campaigns, so it was a pretty natural next step into designing shoes.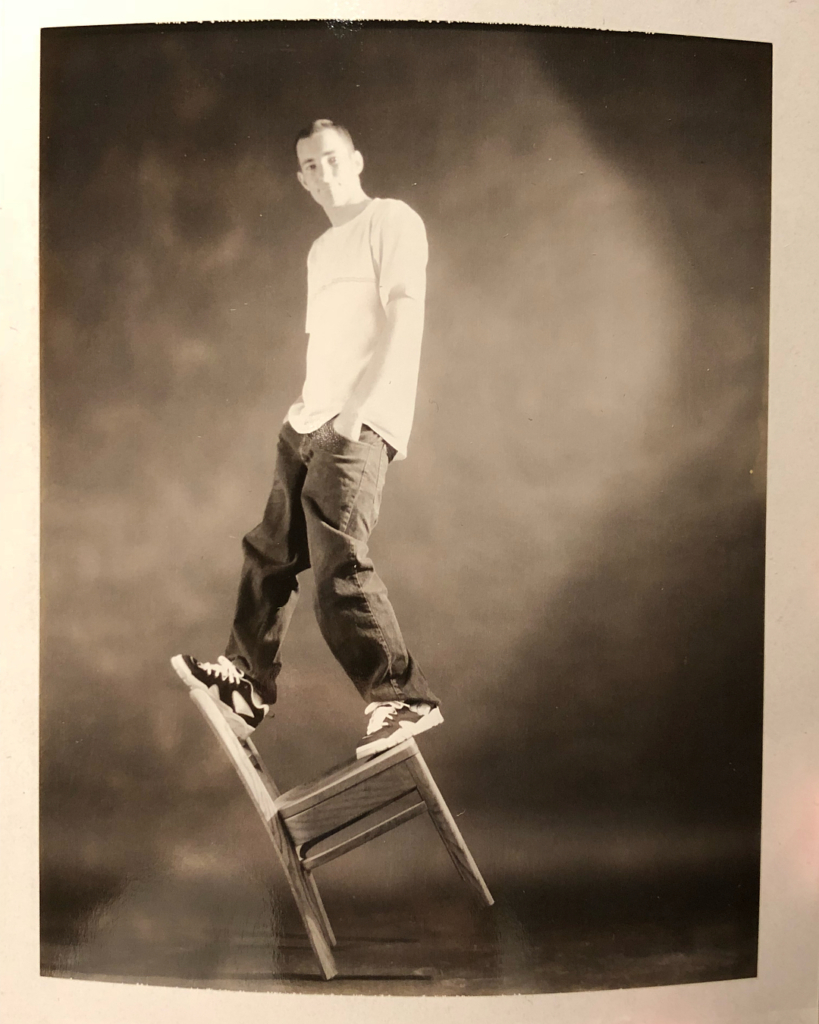 Jeremy: Shot by @atibaphoto
Right, so how did you first get sponsored by Dukes?
I didn't get sponsored by Dukes exactly. It's more like I created the company itself from the ground up.
I named the company, created the 3 diamond logo, designed the first shoe, the J Dubs, then created the box and hang tag.
I even made the call to get Dan Sturt on board as the photographer and worked with him on our ad campaigns. Which looking back were very strong in my opinion. Dukes ads were always clean. They stood out a lot in the magazines.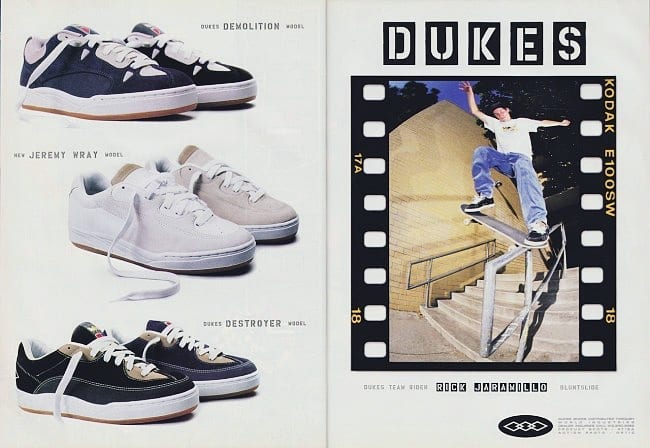 So how did you first go about designing shoes?
When Mike Ternasky had the idea to start a skate shoe brand, I was just in the right place at the right time with the right set of skills to get the job done.
After being given the opportunity and a green light to design their first shoe, I took it very seriously. I wanted to design the best skate shoe ever made.
I did my homework, tried out lots of shoes and skated them all to find out what I liked. After I knew what worked and what didn't, I was able to start putting my perfect design together.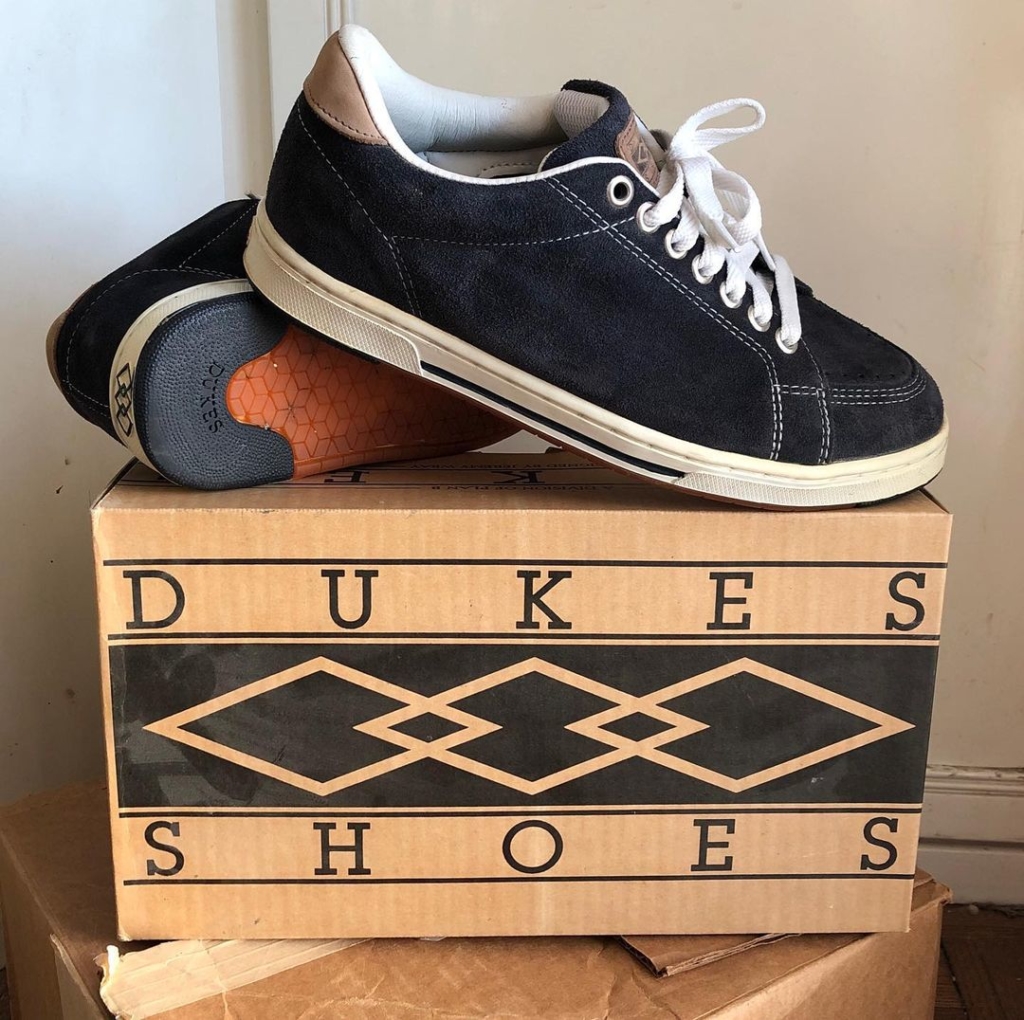 Dukes J Dubs – Designed by Jeremy Wray 
You designed several models of your own Pro Adio Shoes, How did you come up with ideas to produce them?
Designing shoes definitely started for me in 1994 with that first Dukes model the J Dub. There were a few more models and designs that followed.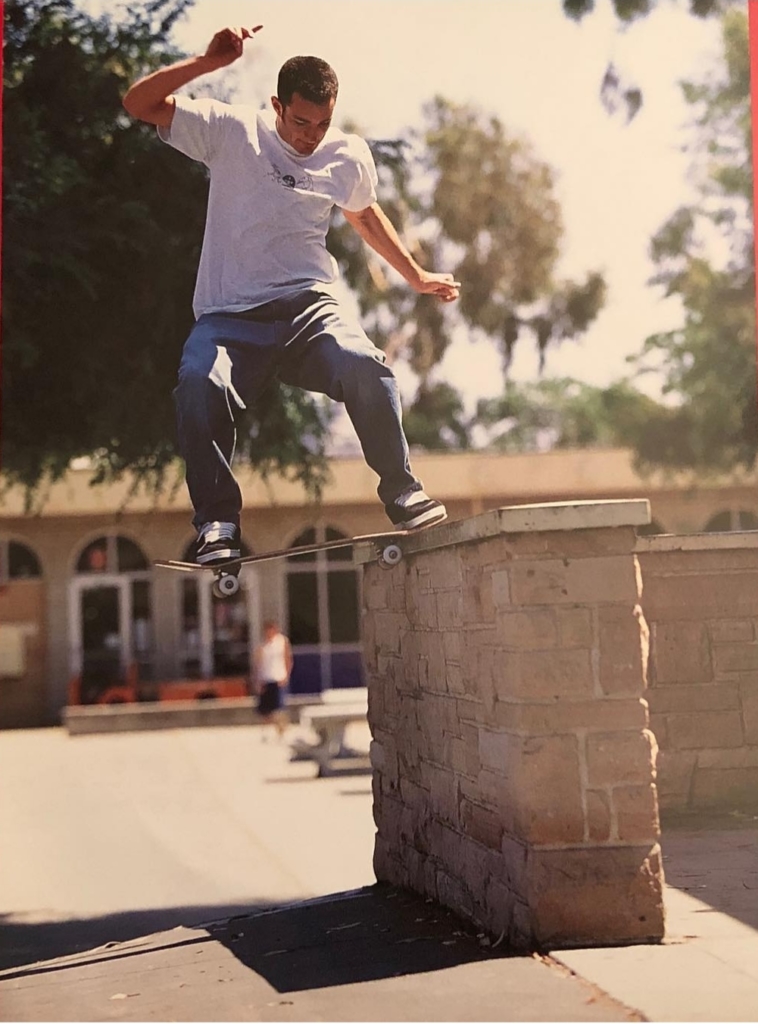 Frontside Tailslide, La Habra High School: Shot by @atibaphoto
I studied all kinds of shoes, materials and styles.
I kept designing shoes throughout the next 16 years or so between Dukes, Duffs, Adio and Element.
What were your favourite Adio Shoes to design?
The Adio Jeremy Wray V4 was always a favourite because I was able to simplify and streamline the design.
I went back and took some notes from my original Dukes model and kept the design cleaner.
Before that model the shoes had been more on the tech side with lots of unnecessary features just for style.
Creating pieces for the tech designs was fun too, but I prefer a more classic design aesthetic.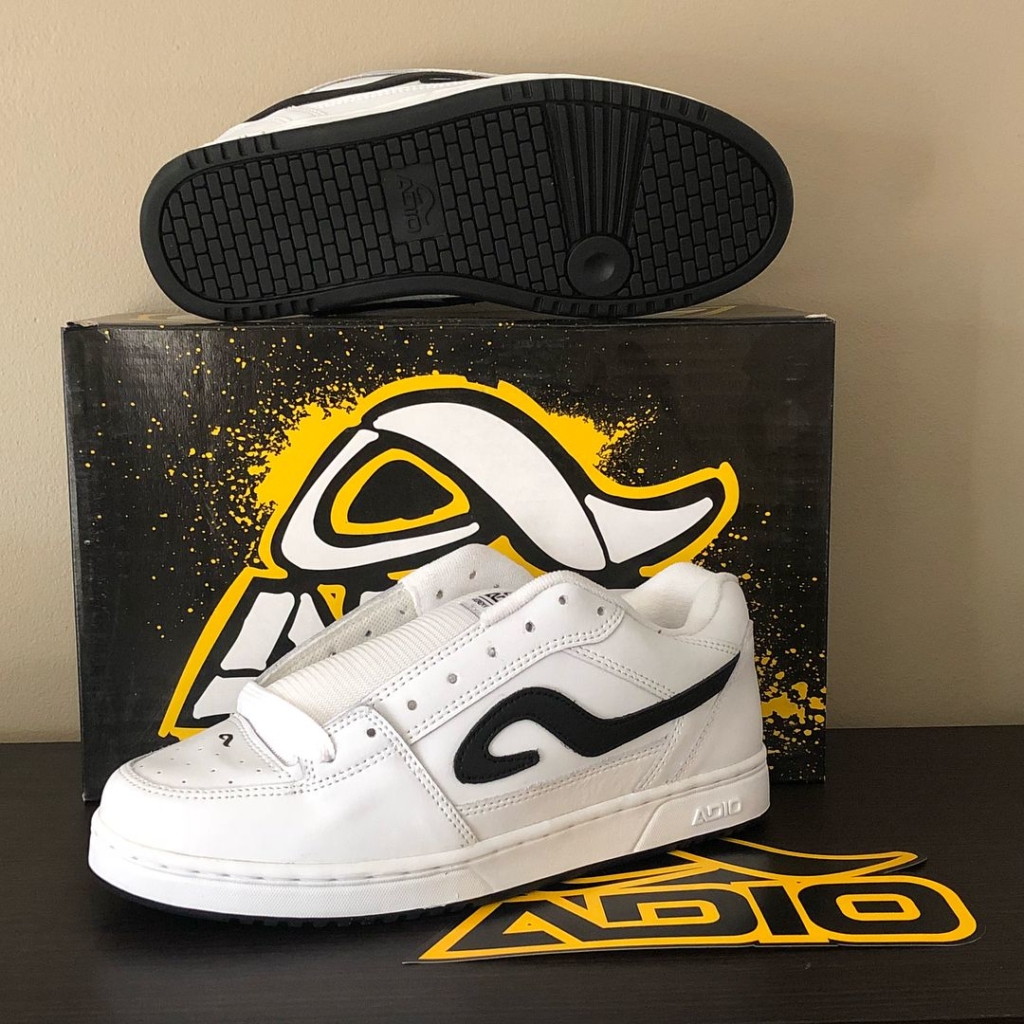 The Jeremy Wray Adio V4 in White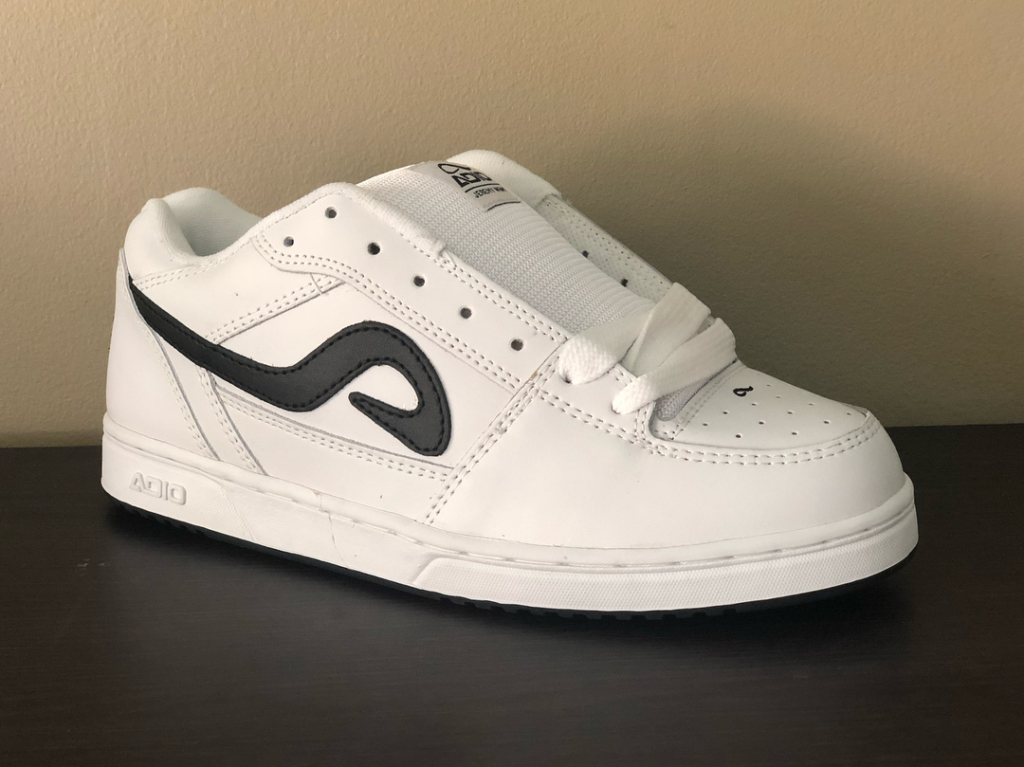 I see you've kept a hold of some of your Adio models and sometimes sell them, which one is highest in demand?
The Jeremy Wray V4 is a favourite for a lot of skaters.
It was designed to be super comfortable and skateable. It lasted forever and wasn't too bulky or stiff.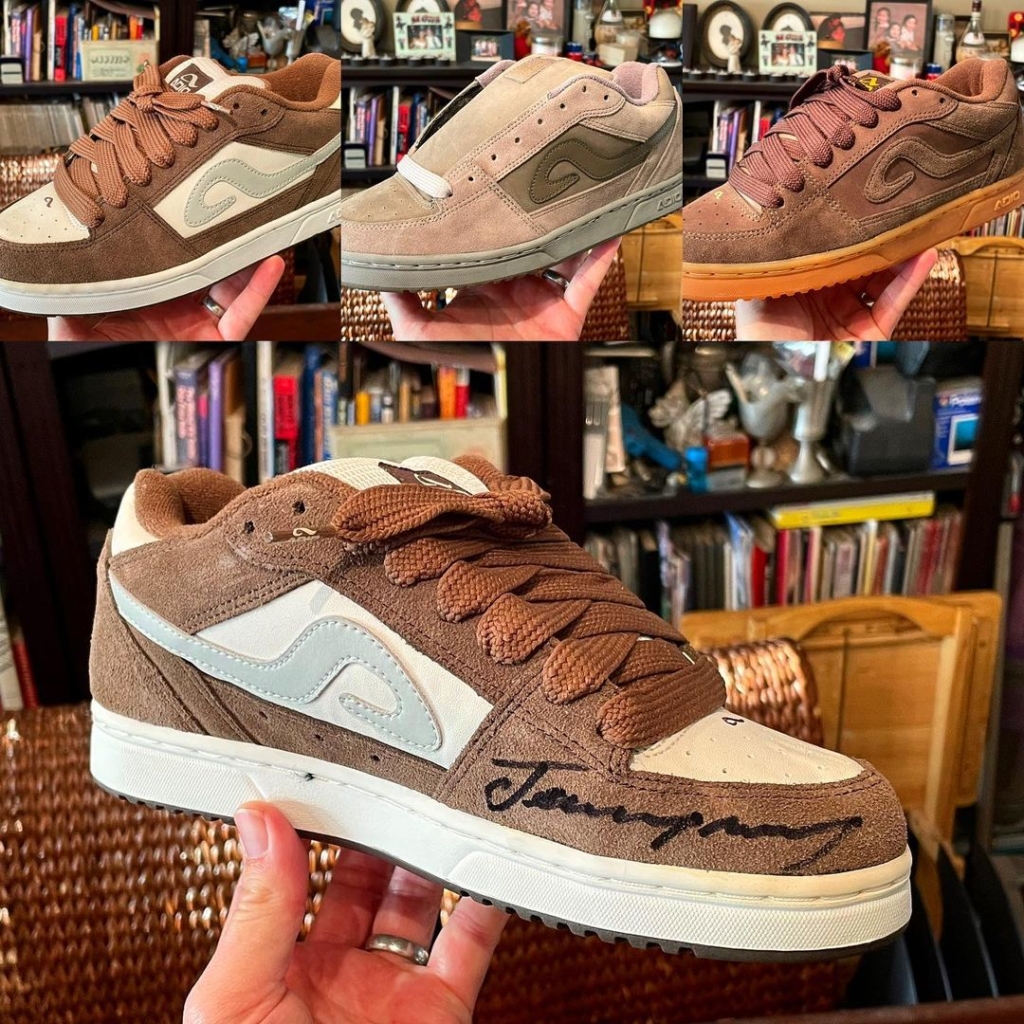 Plus it was around for a long time and was produced in a ton of different color ways.
I still get lots of people saying that the V4 is their all time favorite skate shoe.
What inspired the design behind the V4?
When designing the V4 I took a deep look into what I liked in a skate shoe. I incorporated all the parts I liked from other skate shoes and tried to make the styling a more skateable adaptation of a classic Jordan or Dunk inspired upper.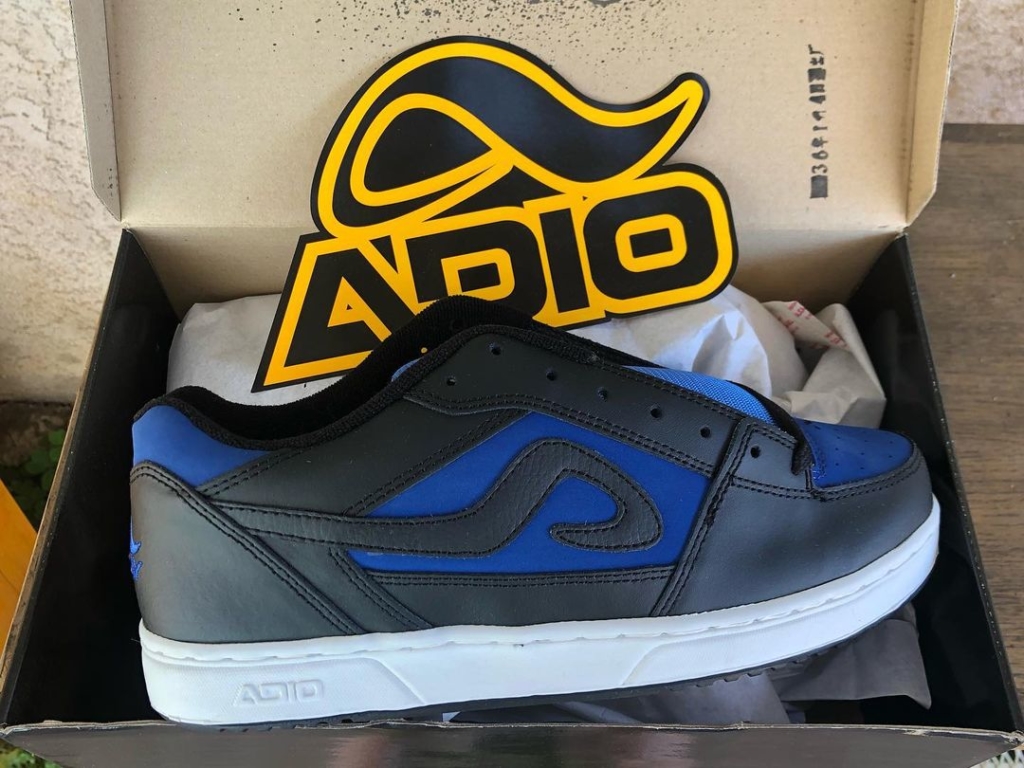 Adio V4's in Black and Blue
As a shoe designer, what do you first consider when making skate shoes – aesthetics or skateability?
My number one priority is to design them in a way that they don't fall apart when you skate them.
Make sure the paneling can withstand that constant abuse from griptape.
After that it's all about clean lines and a balanced looking design. The right materials and textures always play a part in the overall look and feel of a shoe as well.
All aspects need to be considered for it all to come together as a cohesive design.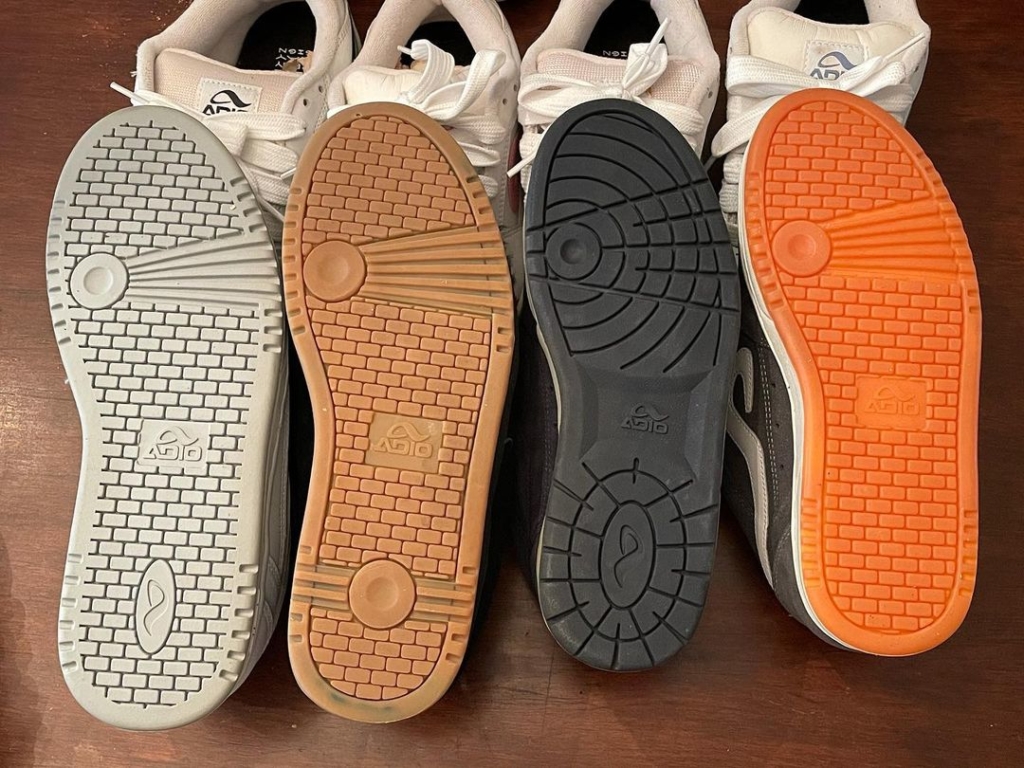 The Evolution of the Sole Tread Pattern of the Adio V4 [Left to Right]
Is there an Adio shoe you designed that was unreleased?
I had been working on a Vulcanized model for years that never saw the light of day. I recognized the shift toward the cleaner, simpler Vans style shoes a few years before it actually happened and all the companies followed suit.
Unfortunately the one I was working on got delayed due to Adio changing factories a few times during the sampling process.
We kept having to start over from scratch each time. It was frustrating because I really think that we were well ahead of the game on the style of shoe I was creating. If it ever made it to market it would have done very well.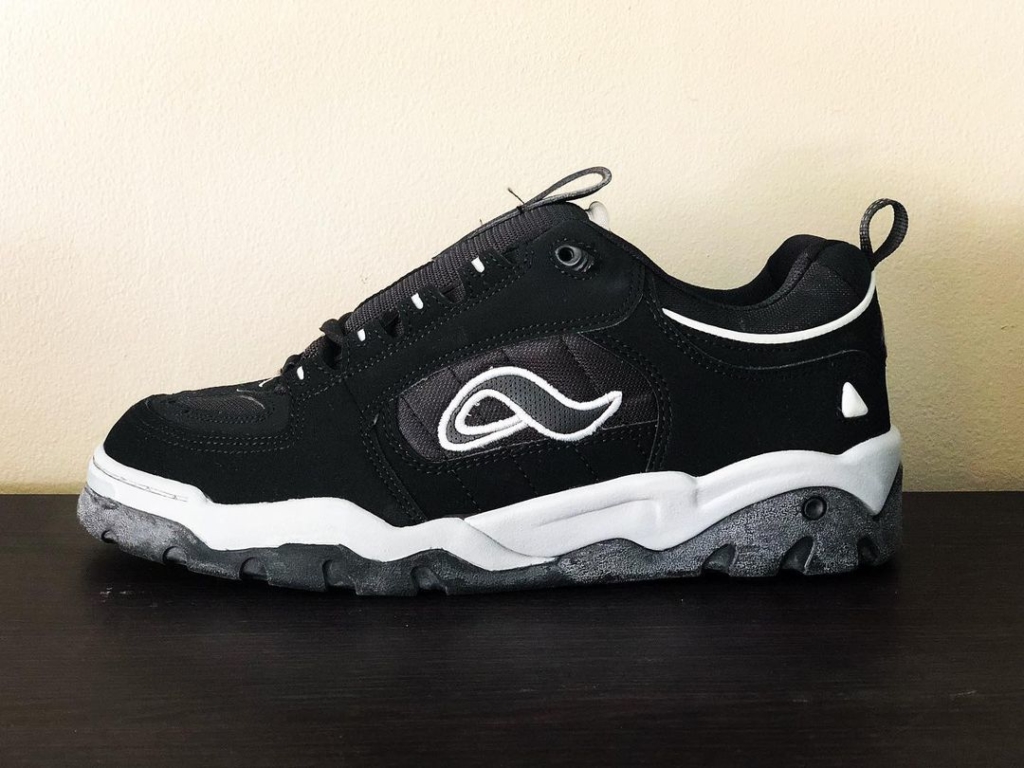 The Adio Jeremy Wray V2's, in Black, White and Charcoal
What shoe have you designed you are most stoked on?
The Dukes shoe had a lot of understated features that really made it skate better than other shoes of the era.
It really was just right. It was and still is a favourite of mine.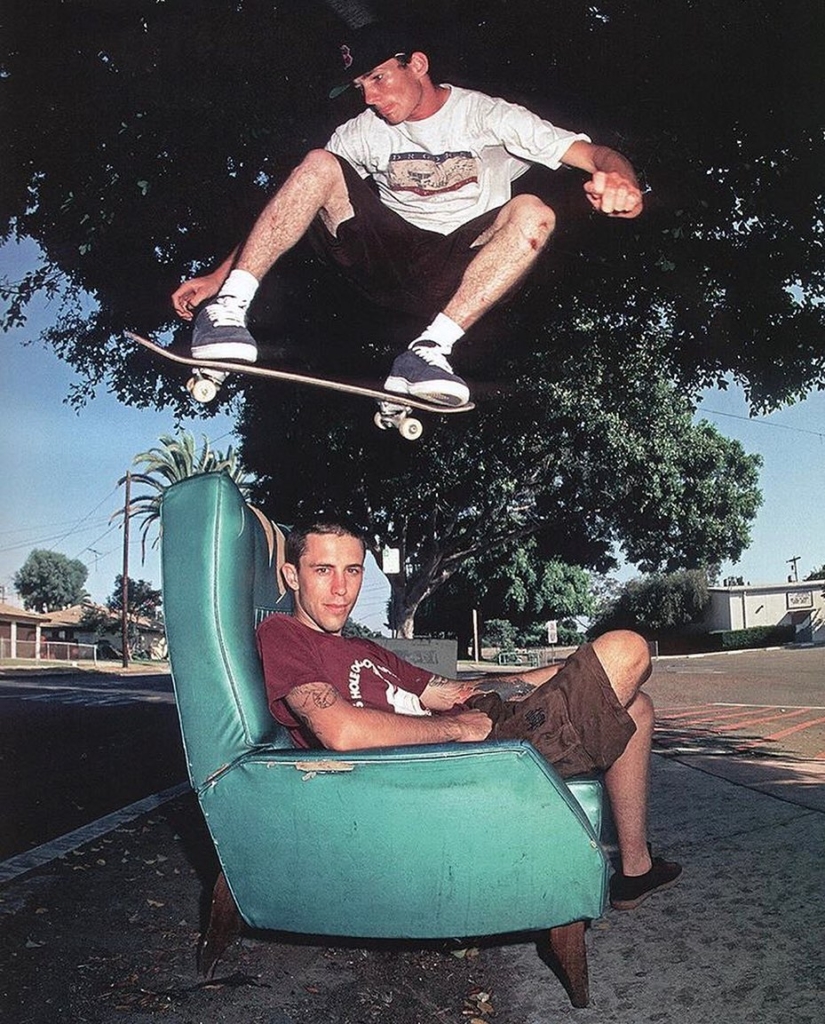 Jeremy, Ollie over @matthensley22 : Shot by @jodymorrisphoto
Are you still actively creating shoe designs?
I haven't designed a new model for anyone in a bit, but to any companies that may be in need of a fresh perspective or a classic design that will stand the test of time, feel free to reach out.
I will make sure every detail is dialled in before production. My best shoe design will no doubt be my next one.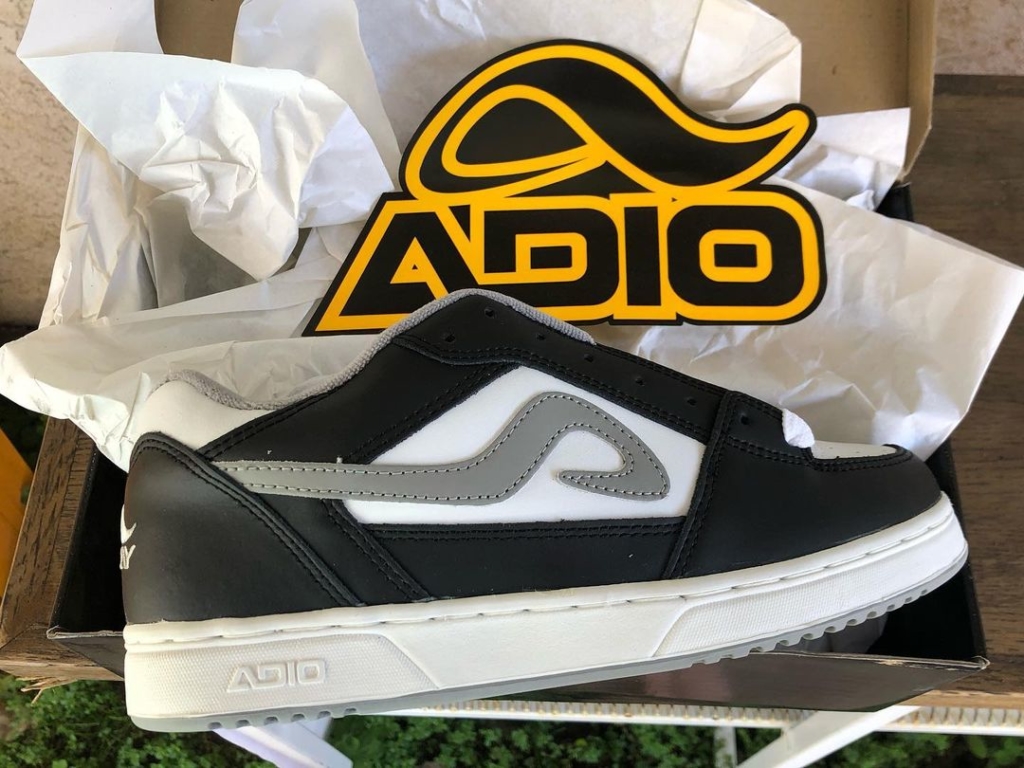 Adio V4's in Black, White and Grey
You Heelflip as well as you Kickflip, which do you prefer?
I learned Heelflips first followed shortly after by Kickflips.
I liked to switch back and forth as much as possible to keep things fresh.
If I ever felt like I had been doing too many Kickflips lately I would throw some Heelflips in the mix to balance it out.
You've got banging Tre's. What's the secret to do it great?
Watch Jason Lee and do your best to emulate his style.
I like to pop them high, flick them on the way up and catch them with my back foot and my front foot at the same time.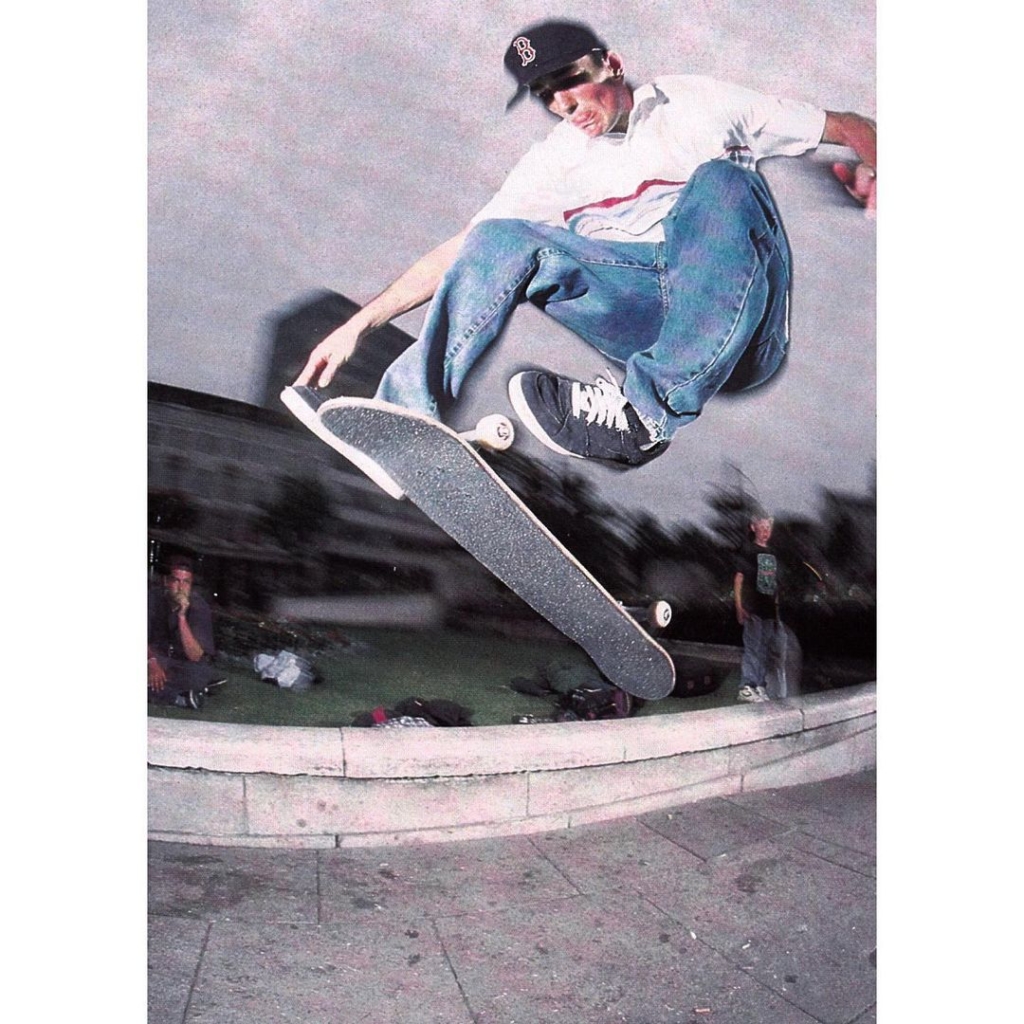 Jeremy, 360 Flip in Nottingham, East Midlands, England: Shot by Rick Kosick
You could also study early Jovontae Turner footage. Anyone who could Tre Flip over a bench on flat ground is one to watch.
Keith Hufnagel and Josh Kalis both had powerful ones too.
Mike Carroll had very clean ones as well. Fast flick and a light catch.
Are you still running Wray Bros and what are your plans for the company in the future?
Yes, until my brother Jonas passed away recently, I was running Wray Bros Brand with him.
The ethos of the brand is to make stuff according to my own schedule.
Decks, hats, shirts, sweatshirts, sunglasses, beanies, keychains and stickers so far.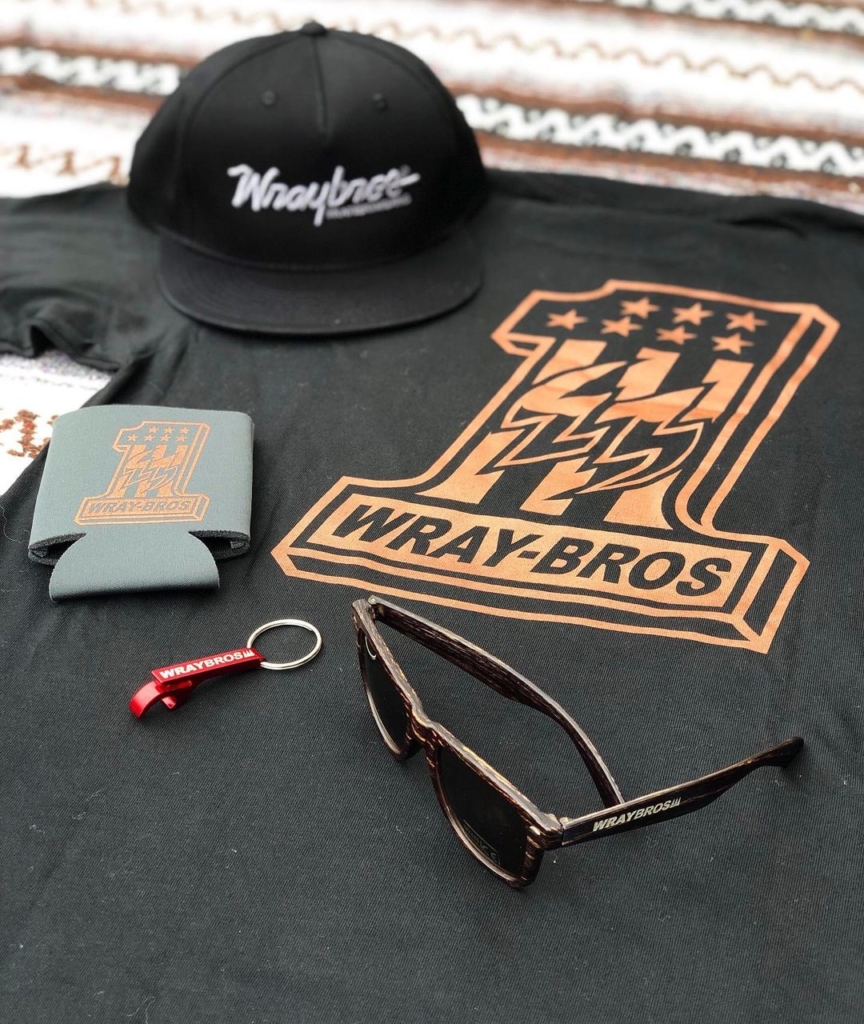 We recently sold out of every deck we had and apparently all the woodshops are completely backed up due to Lockdown regulations.
It may be a while until we have new decks in stock on the site, but they will be back up as soon as they come in.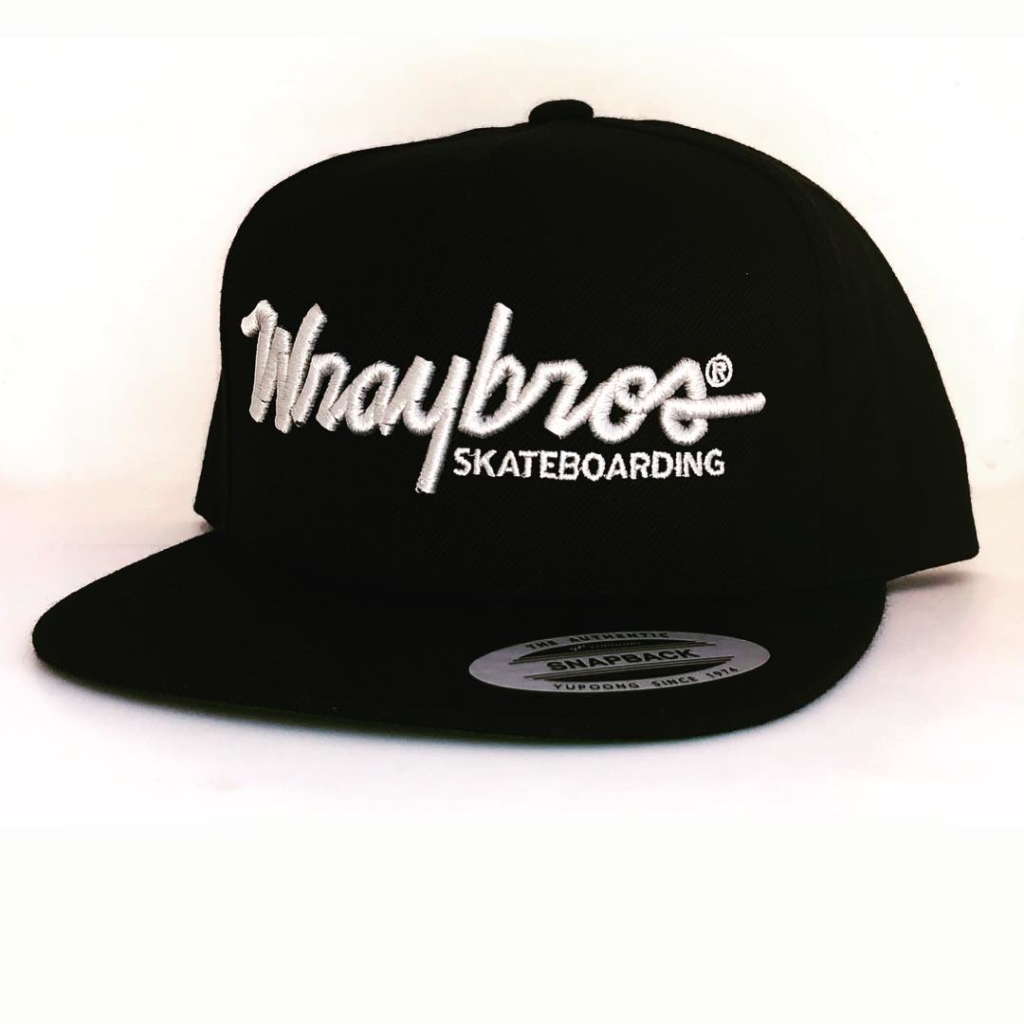 Wray Bros was a partnership between you and Jonas. Growing up what was it like having a brother that also skated?
Jonas had a lot to do with me still skating today. Every time we moved to a new city I always had at least one person to skate with.
Eventually we would settle in and find more skaters to go out and session with, but there were certainly a lot of times where it would be just the two of us learning and progressing together.
What's your favourite trick by Jonas?
Jonas had a lot of tricks that he was good at. He had a mean Kickflip and Backside Flip.
His Tre Flips were always on point too, but the one he did better than anybody else is the Frontside Nollie 180 Heelflip.
He could do them over picnic tables.
He was also the first person to Switch Backside Heeflip a picnic table, but he doesn't get much credit for it.
I believe a couple other people did them later that same year, but his was first as far as I know.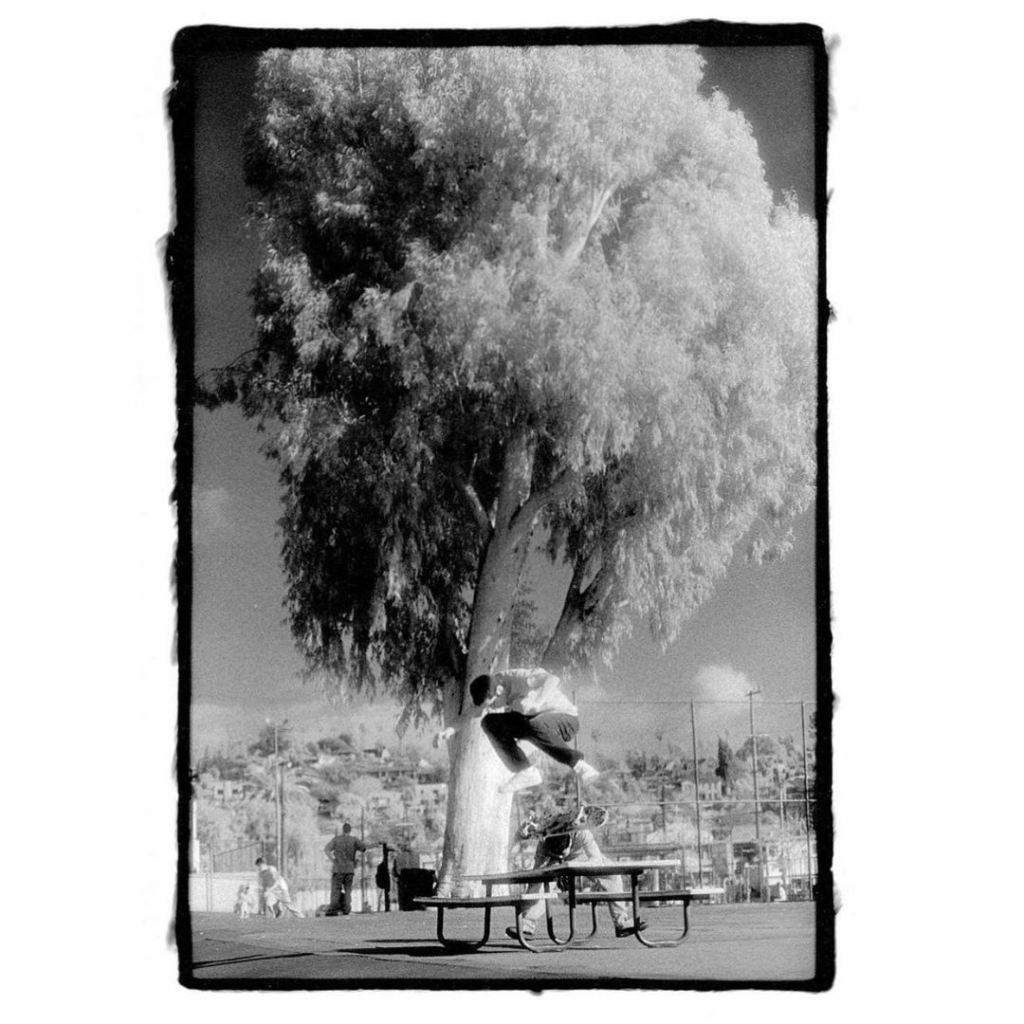 Jonas, Switch Backside Heelflip over a Picnic Table: Shot by @atibaphoto
Your 180 Switch Frontside Boardslide down Hubba Hideout is still a rare trick to see go down a ledge of that stature. What motivated you to try it and what was it like the day you did it?
I had been doing 270 lips, as we called them, on rails of a somewhat similar length to Hubba but obviously Hubba was a lot taller than most rails.
I didn't do that trick on ledges very often and I believe that was the one and only time I ever tried it on a hubba ledge, let alone The Hubba Ledge.
I remember we were on a trip to SF trying to get some photos for my second Transworld interview.
I don't think that trick was planned, but I just thought of it on the spot and it worked out. I think we got that one pretty quickly too.
What do you think about The No Comply Network?
I appreciate what you guys bring to skateboarding and think you guys are doing it right. Keep up the good work!