Jeremy Wray is a legendary pro skater and artist known for his death defying feats, his utterly next level Ollie pop, board flipping control and standout ability to handle the pressure of overcoming the biggest obstacles on his board. Throughout his career, his eye for design and lines has consistently extended beyond skateboarding itself and entered into several intriguing artistic, creative dimensions.
Whether you look at his library of illustrations, graphics, photography, sculptures, catalogue of skate shoe designs or even just his unique flick on his Frontside Flips, there's always something different and well-considered to his approach.
Jeremy has been a No Comply Member for a while and it has recently came to our attention that although we've asked him about some of his most well crafted tricks, including his iconic Water Tower Ollie, that we have never took a deep dive into the history of his artistic output.
During lockdown, we finally found the time, so we had a chat about his art, design, creative approach and his most recent work but of course we had to ask him about some of his most memorable skating, video parts and skate career moments too.
Read the Jeremy Wray Fully Illustrated interview below to find out how he first picked up a skateboard and got into his art, designs, illustration, his first skate crew, first Pro Board, Blockhead, Dr Seuss, Skating for Plan B in the Golden Era, filming with Mike Ternasky, Second Hand Smoke, The Carlsbad Frontside Flip, how he gets inspired to create and skate, his creative skate platform – The Skate Art Connection, The Adio Video – One Step Beyond, The Red Rock Spot,  Josh Stewart, The Barcelona Backside Ollie, getting on Element, doing the first ever Ollie down the San Diego Triple Set, 411, big stakes skating, Milton Martinez, the key to FS 360s, making the most of lockdown and his favourite tricks, photos, spots, skaters of all-time and more.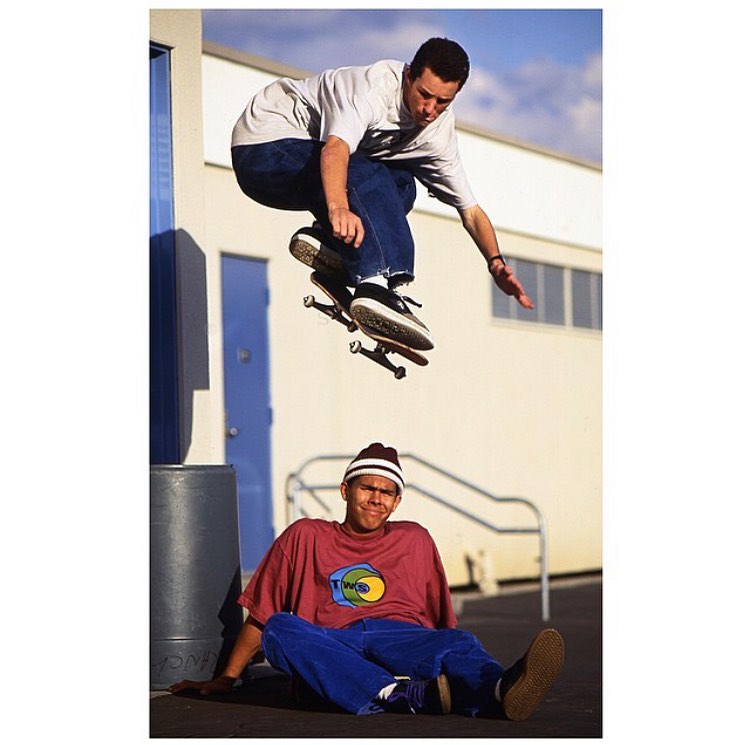 Jeremy, Ollie Over Dan Rogers: Photo Shot by J. Grant Brittain
What's your full name?
Where did you grow up?
I grew up all over the place. Born in Carmel, California at Fort Ord. Every couple years our dad, Buck who was in the army would get stationed somewhere new. So after that we moved to Indianapolis, then North Carolina and Florida before moving back to California for good.
When did you get a board?
I first saw a skateboard in our neighbourhood in Orange Park, Florida. One of our neighbours had a yellow plastic banana board and would bring it out for all of us to try out every now and then. It wasn't until we moved to California that I got a board of my own.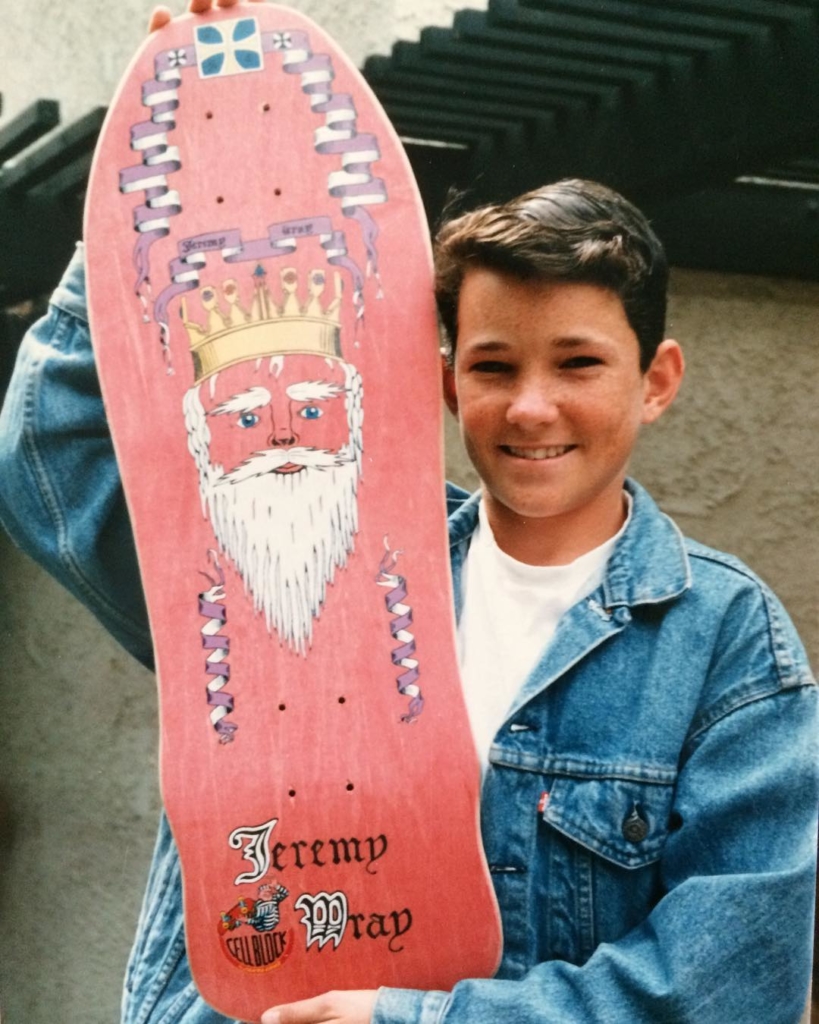 How old were you and what board was it?
I got my first board on my 8th birthday and it was a Valterra Shattered model.
Who was in your crew?
My brother and I learned how to skate in Glendale, California and met some other local skate kids.
Some of the early skate friends included Danny Fustar, Brian Woodruff, Matt Markus, Danny Aldrich, Travis Pafford, Dave Osborne, Phil Toselli, Mat Mac, our neighbour Ryan Banderay and the Roney brothers.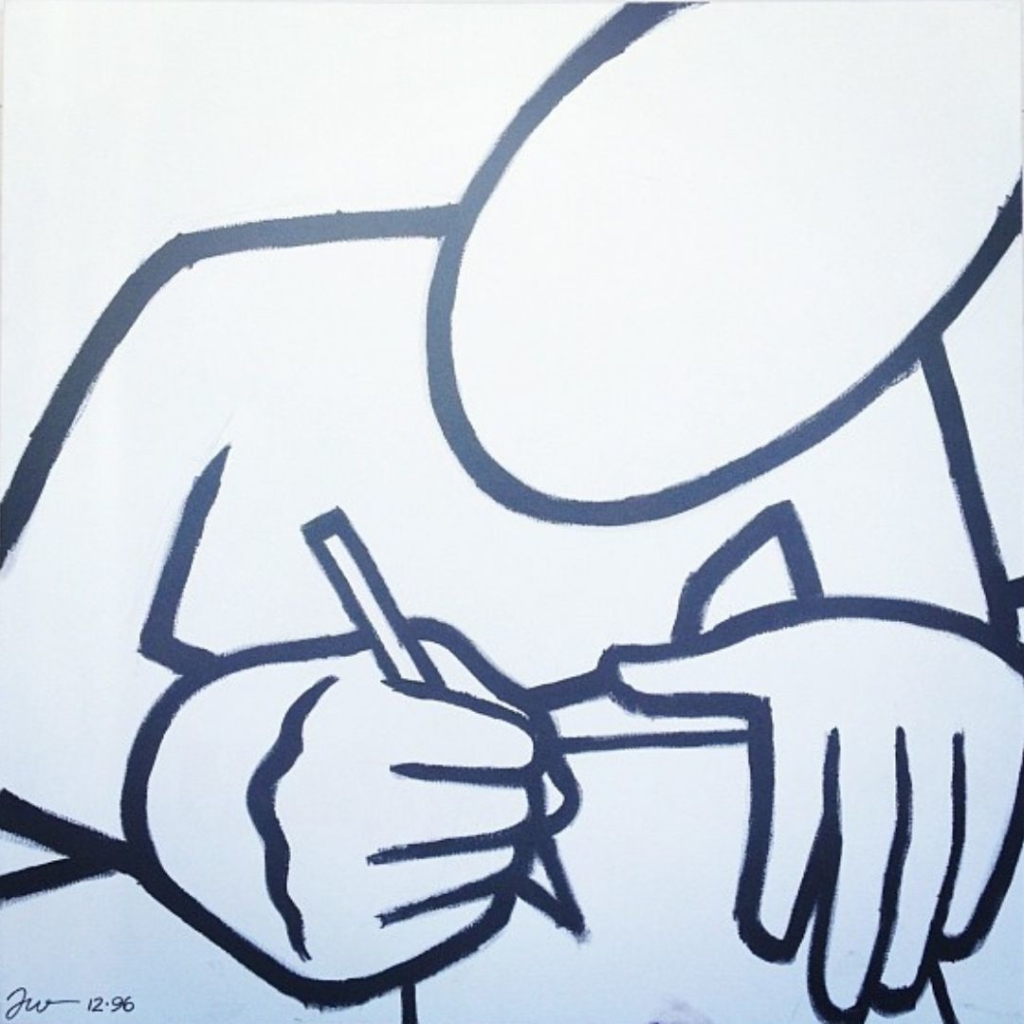 What kinds of art did you make growing up?
I drew and painted a lot. I have stacks of doodles still from my childhood. In the very early days it was drawings of things I saw on TV. Like the Dukes of Hazzard jumping their car over a ditch, football players getting tackled or scenes from the Disney movie Robin Hood with the fox.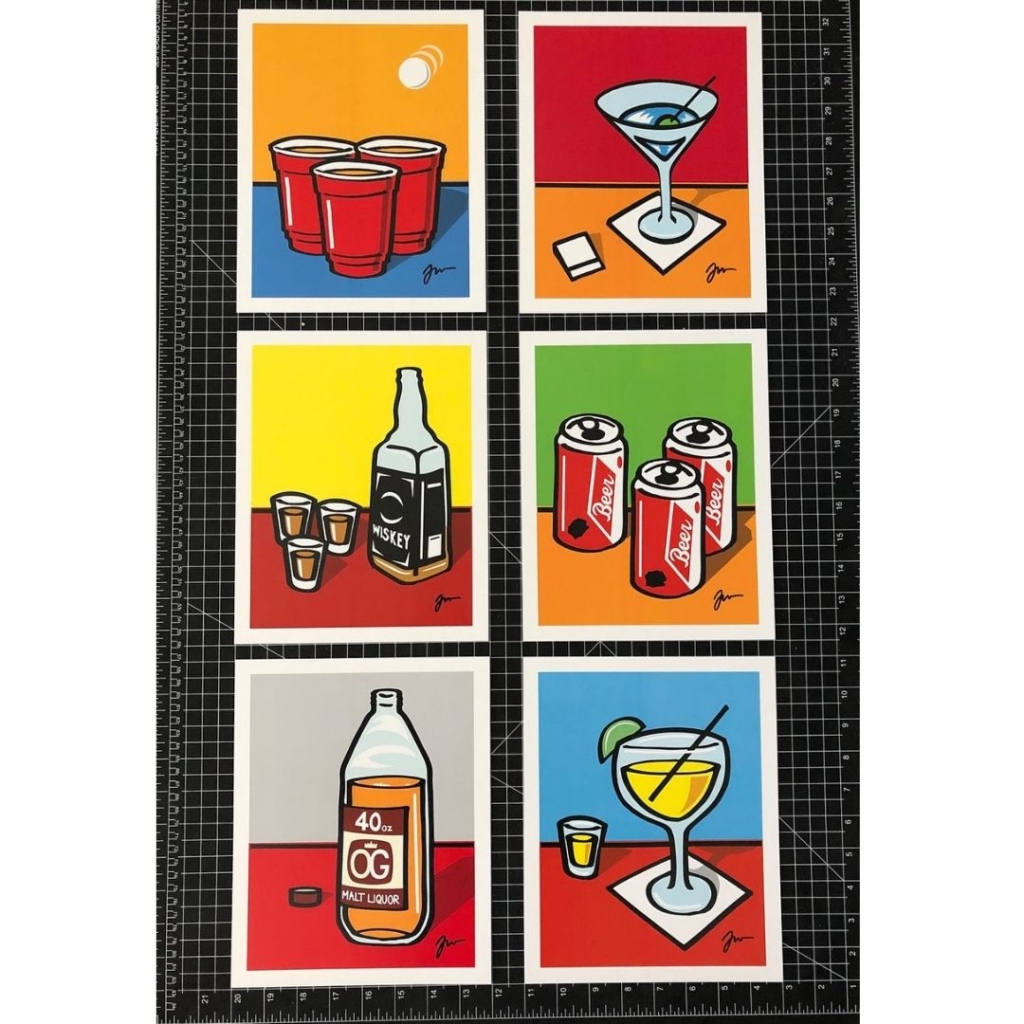 How do you inspire yourself to draw things?
I used to just sit with a blank page and draw whatever came to mind in my free time.
Sometimes even just getting a new pen or marker would inspire a whole new style just by the difference in line weight.
These days my free time is a bit more limited so when I do make time to create something, it usually has more purpose to it.
I do like mixing it up quite a bit and not getting stuck in one style or using one medium for too long. It keeps things fresh and challenges you more to keep trying new things. Exploring all possibilities for making art.
Jeremy, Nosegrind Up a Handrail: Shot by @atibaphoto
Do you make mostly hand drawn or digital work?
I still do a lot of stuff by hand. Especially at first when I'm starting a new project. If it's a design that is going to be used for a product I will run it through the computer and clean it up and get it print ready. When it comes to lettering though I will still do it by hand.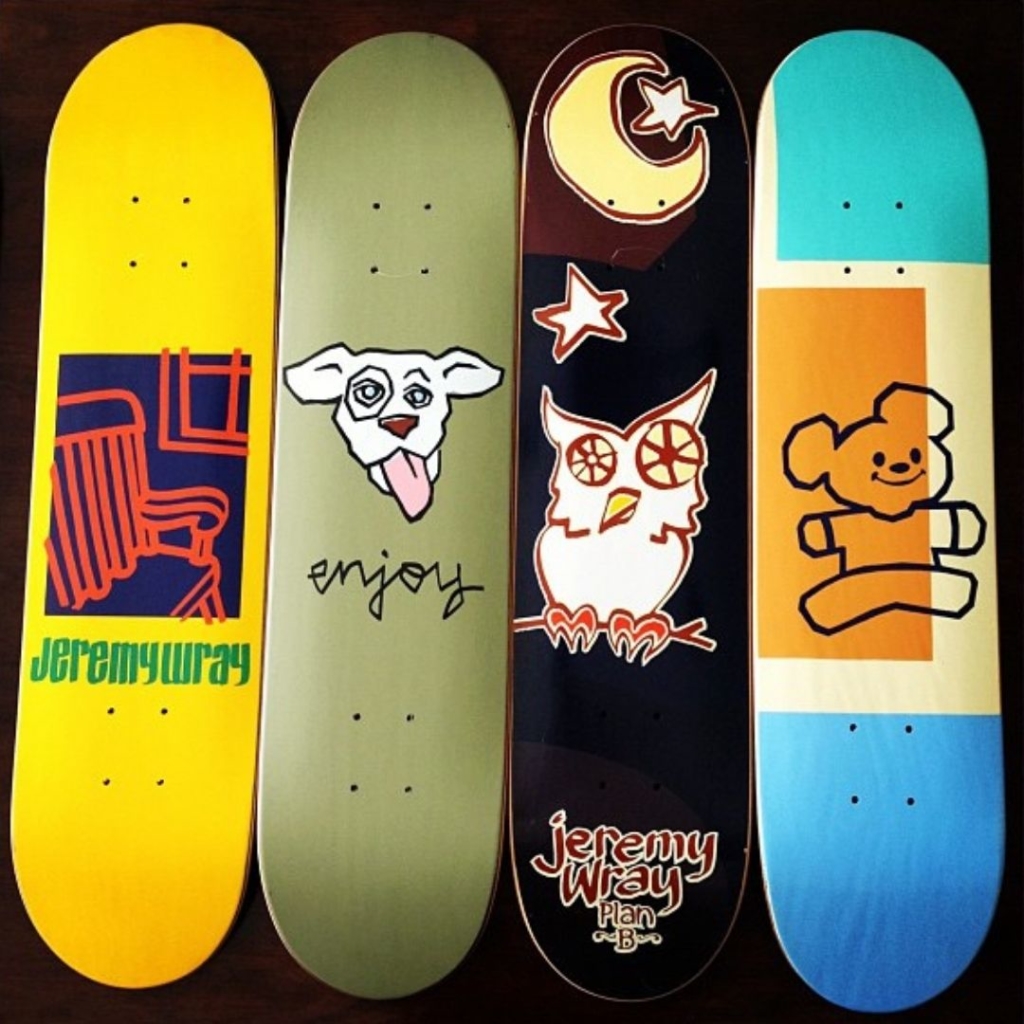 Which do you prefer?
Both have their place depending on the goal of the final product. Sometimes a rougher line and a less perfect look is just right. On other projects you might need to aim for perfect symmetry or cleaner edge.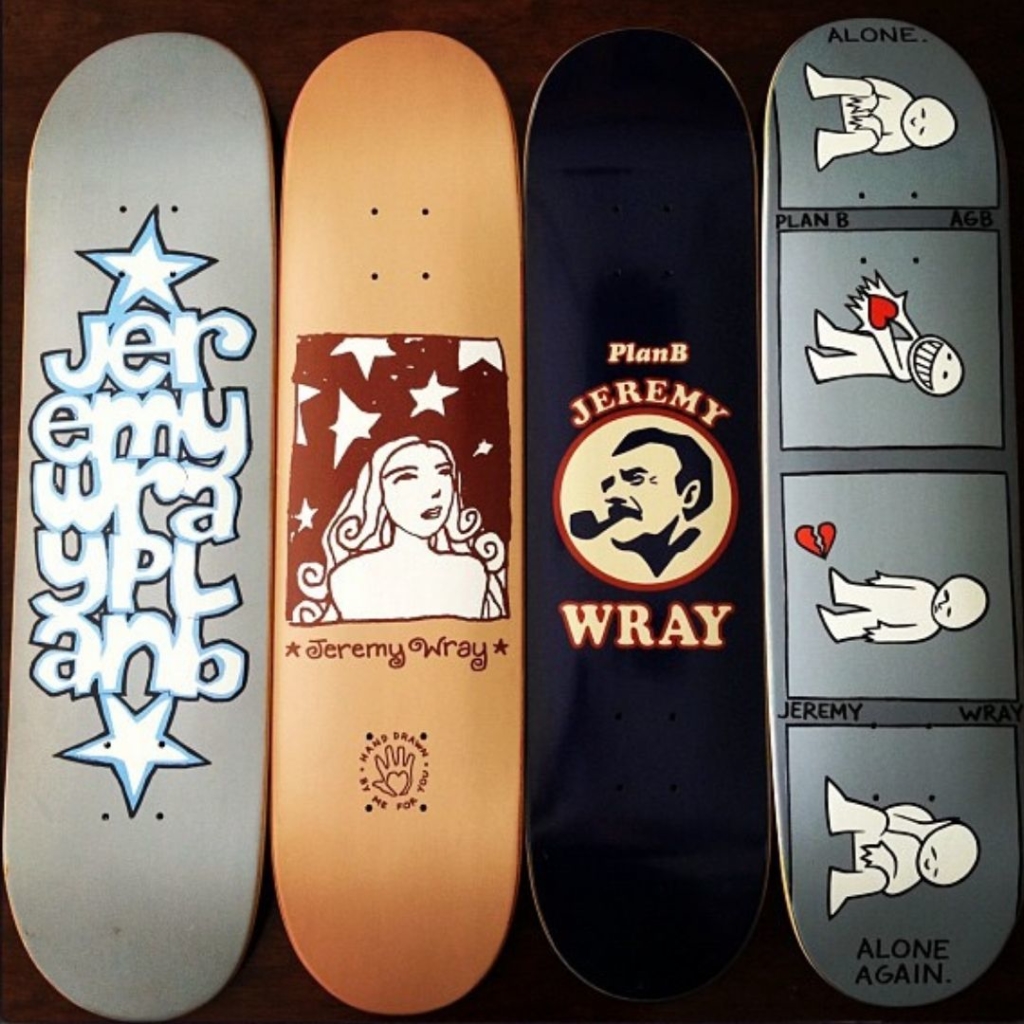 How did you get into making bronze sculptures?
I had been taking art classes at Fullerton College just for fun and started off in the drawing and painting classes.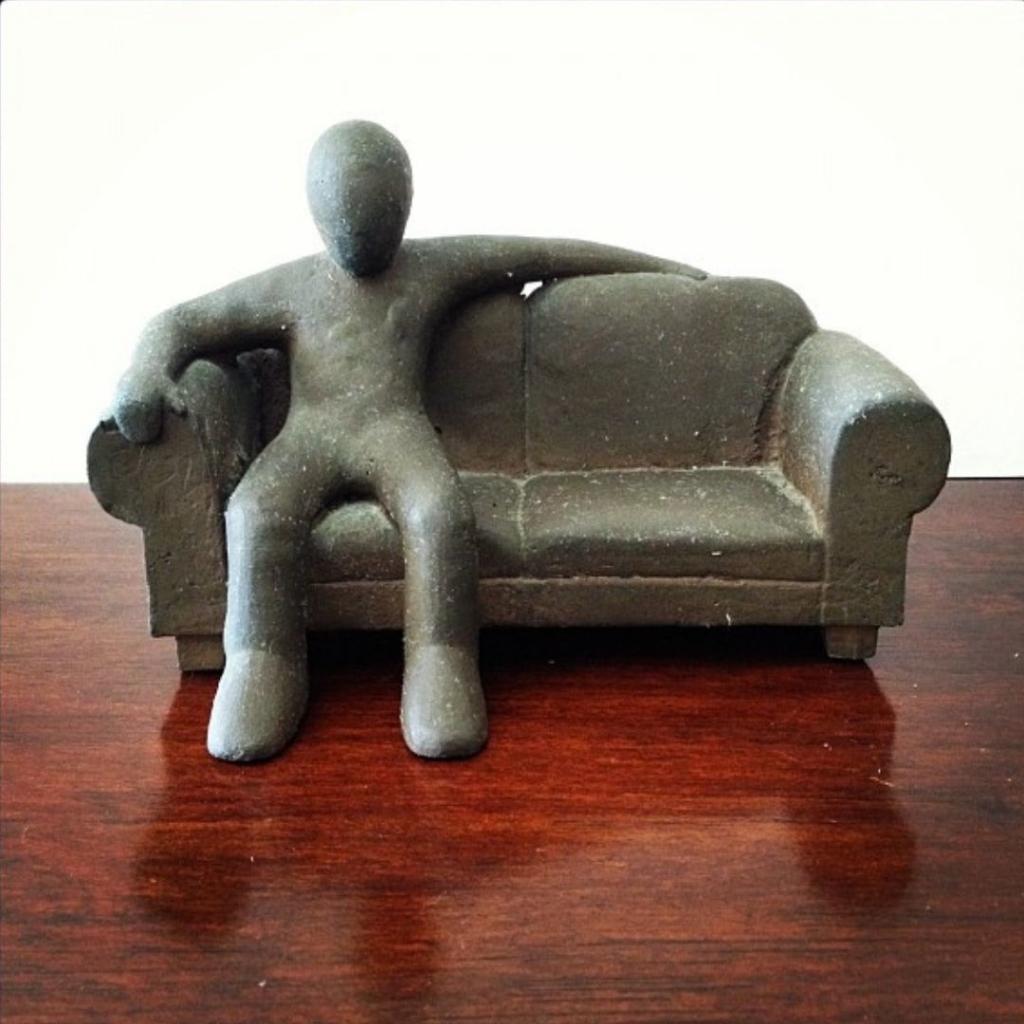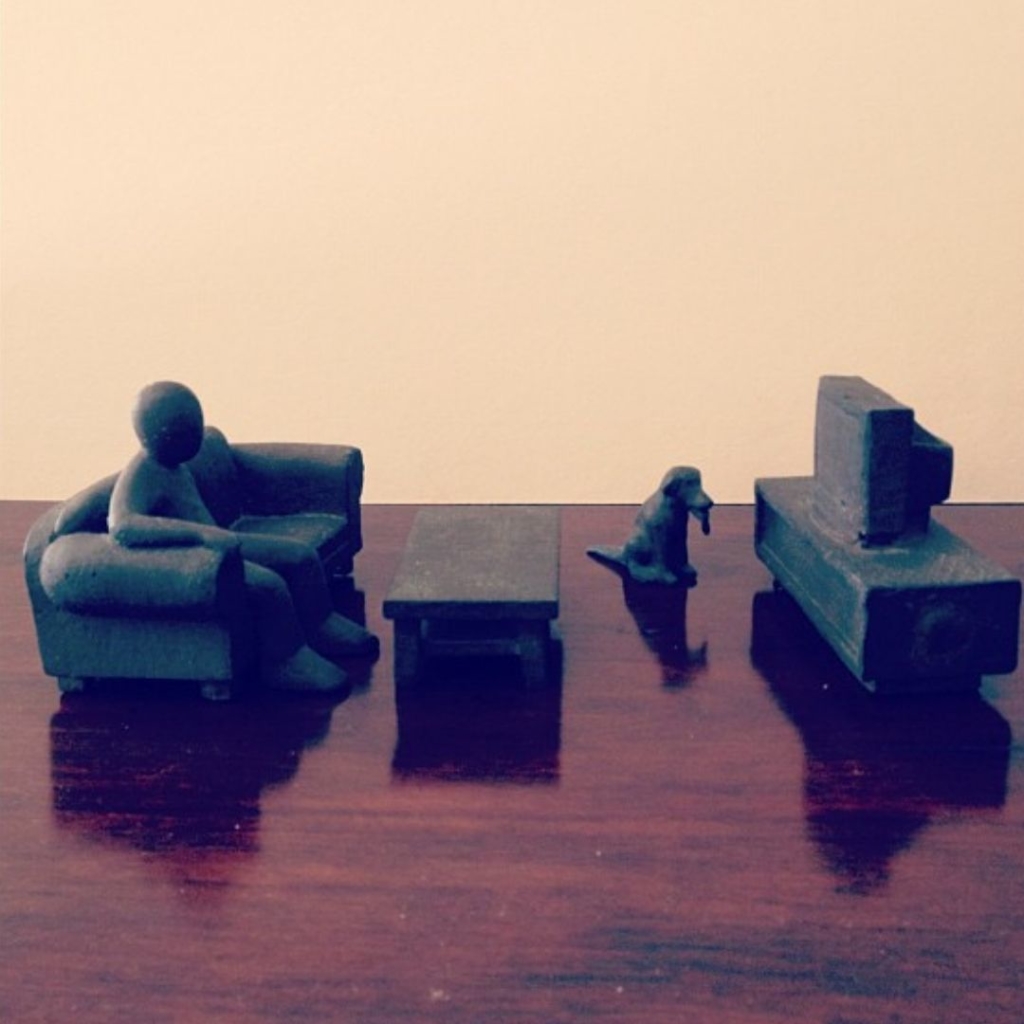 Then printmaking, photography, expressive drawing and even figure drawing. Figure drawing lead to the sculpture classes.
My teachers recognised an ability in me that they thought would lend itself well on the 3D side and I found out they were dead on.
Sculpture came very naturally to me and I really enjoyed working in 3D.
What's the best way to hit you up for a commission?
Anyone can reach out to me on through my Instagram or even email me directly at [email protected]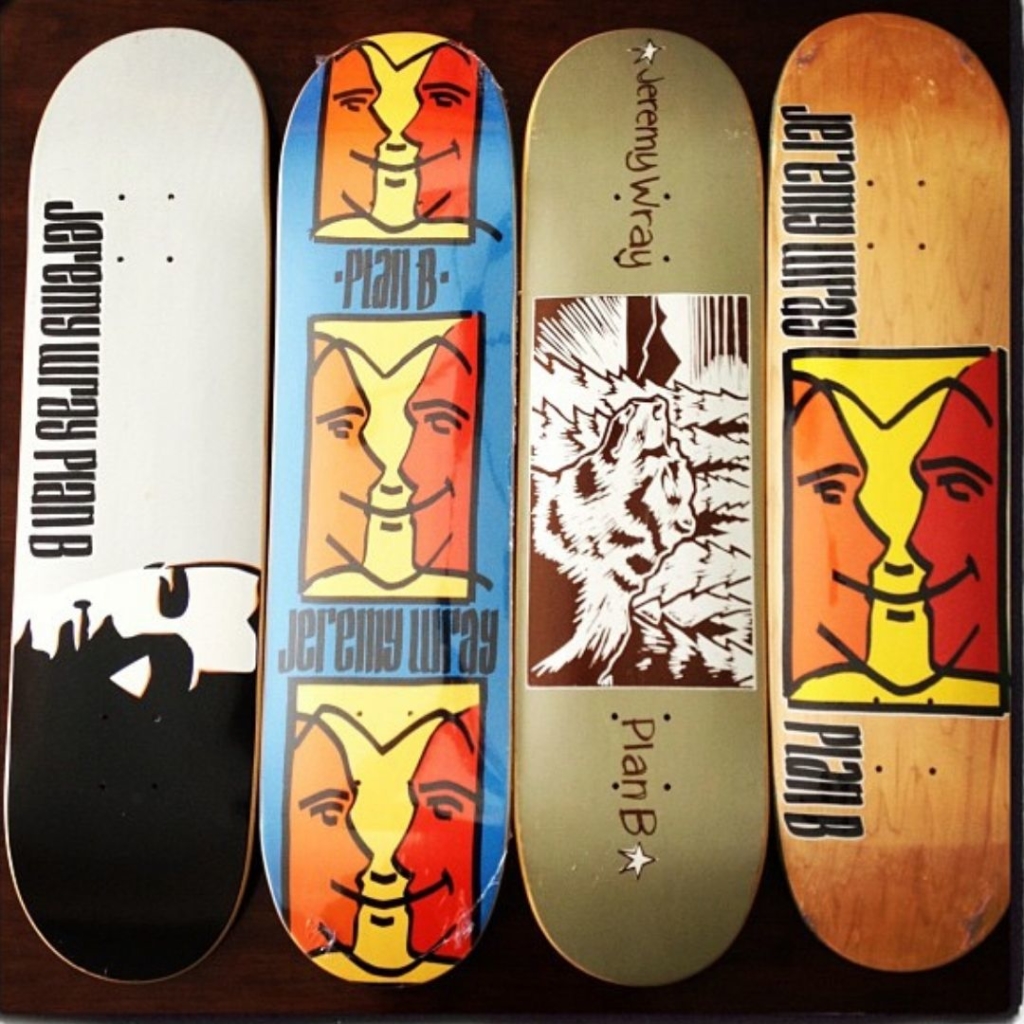 What is the Skate Art Connection?
Skate Art Connection on Instagram is a page strictly dedicated to skateboarders that do art.
Why did you decide to start it?
I wanted to create a hub to not only bring skate artists together as a community but also give potential buyers, collectors and clients a data base of extremely talented skate artists to choose from when considering future projects.
Why did you decide to start it?
I realised that there was nothing like that out there and thought that someone should really create a place like that for everyone to share and sell their art. Then I realised that I may be the one that has to get it started myself.
What is the ethos of it?
Just to bring together skate artists from all over the globe. A place where they can share their talents with the skate art community. We have shared a wide variety of styles, mediums and approaches to making art. It's a great page to visit to get inspired.
Plans for the future of the Skate Art Connection?
I recently got a little overwhelmed keeping up with my own pace with the weekly artist features and it got more difficult to curate the weeks through the holidays, COVID lockdown and homeschooling my kids.
So the future will be coming up with a good way to balance it all out and schedule out the features further in advance. A refocus is definitely in the works and I will do my best to streamline the process for the artists. I do everything for the page myself right now, so it can be tough at times to get everything done, but I'll work it out and try to keep pushing forward.
What was it like filming for One Step Beyond?
Filming for One Step Beyond was unlike filming any other video I had ever worked on. They had a pretty strict and structured filming schedule. They would have it written down that you would be filming on the triple set in LA on Saturday and the gap to rail in La Habra on Sunday.
I had never skated on any kind of schedule like that before. Before the Adio video I would always just go with the flow of wherever we were skating that day and get what I could. I definitely prefer the more freestyle approach of just going out and getting whatever comes to you that day.
Favourite thing about filming with Josh Stewart?
I've only really worked with Josh Stewart on that one project for the Adio One Step Beyond video. I didn't know him well before that. We worked well together and always got good footage together He had his quirks but was easy to get along with and always down to get the job done.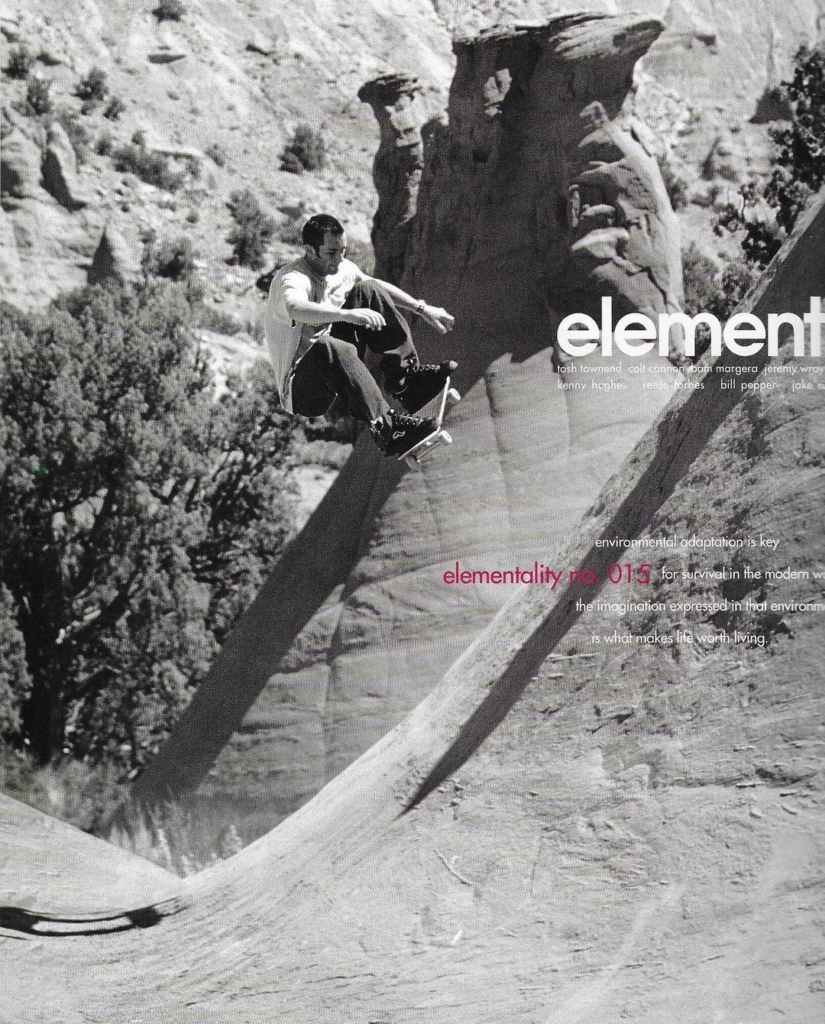 FS Ollie: Shot by Lance Dawes @lanced
What was it like skating at that Red Rock Spot?
I had found it years earlier on a road trip with some friends. It looked skateable, but I wasn't 100% sure it would work until we got there with the whole crew and tried it out.
Everybody was wondering what the hell I was getting them into taking a mile and a half hike down a dirt path to go skate something, but in the end they all saw why we were there. Such a rad spot and completely untouched.
We went back more recently for the first time since that Adio trip.
This time it was Bob Burnquist and his friend Italo that wanted to skate it and Ty Evans and his crew were on board to film it all. We had a great time and got to skate it for a little longer. I even got my Kickflip I always wanted there.
Favourite trick you filmed for One Step Beyond?
Probably the Ollie over the quadruple set and rail. You had to go Mach speed and Ollie as big as possible.
It was one of the bigger stair sets I had skated. I landed on a few Backside 180s there that day too, but never got that clean roll away. The footage has never been seen, but maybe it's time.
All of the LA marble triple set stuff was fun too. That spot was always a mission to dodge security and get your trick in one or two tries before they caught on to you.
How did you originally get sponsored by Element?
Plan B went out of business and it left everyone to fend for themselves and find new board sponsors.
Kris Markovich rode for them at the time and I thought it would be rad to be on the same team with him again.
We had been teammates on the short lived Color Skateboards together. Around that time a rumour had started that I already rode for Element. After that Johnny Schillereff gave me a call and we made it happen.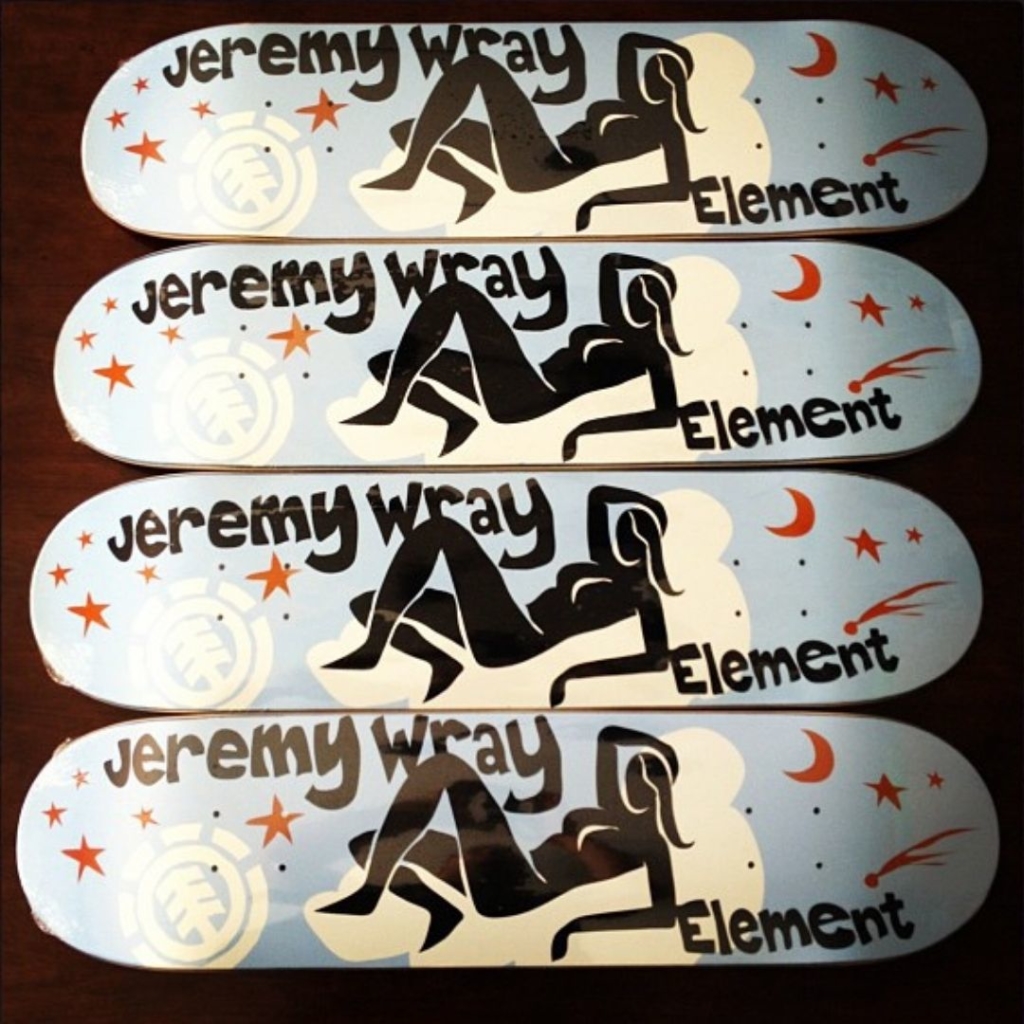 What was it like skating for Element?
Element was a rad company with a really solid team back when I got on.
Kenny Hughes and Reese Forbes were both complete powerhouse skaters. A pleasure to travel and skate with.
The super long backside 180 Ollie in Barcelona over the long gap off the thin stage was amazing, how many tries did it take?
Element had sent us not knowing it was the dead of winter over there.It was freezing cold the entire time. I got that Backside 180 on one of the last days of the trip.
I had seen the gap years before, but when I had suggested ollieing it everyone just looked at me like I was from Mars or something. Maybe it didn't look possible to anyone else, but I could see it.
The day I got the BS 180 I had to Ollie it first. The Ollie was tough, but after I got it, I knew the BS 180 was possible. Getting the speed on the narrow and wet ledge was the hardest part. But once I got enough speed, I knew I had it.
I don't remember exactly how many tries that one took, but that BS 180 came quicker than the Ollie for sure.
In your later video sections your skating became more low impact, what started the movement for you to get more technical with your skating?
I've always done technical skating and manual tricks, but whenever it was time to shoot a photo for an ad I always wanted something that would stand out or wanted to push myself to do something bigger.
I wasn't a fan of those tiny, video grab, super tech sequences in magazines. I'd rather see a stunning still photo of a roof gap or a high stylish Ollie on something. The spots I'm skating have a lot to do with who I'm skating with at the time.
During those Adio days I ended up skating with Kenny Anderson and Joey Brezinski a lot, so we would film together on ledges and mannys regularly.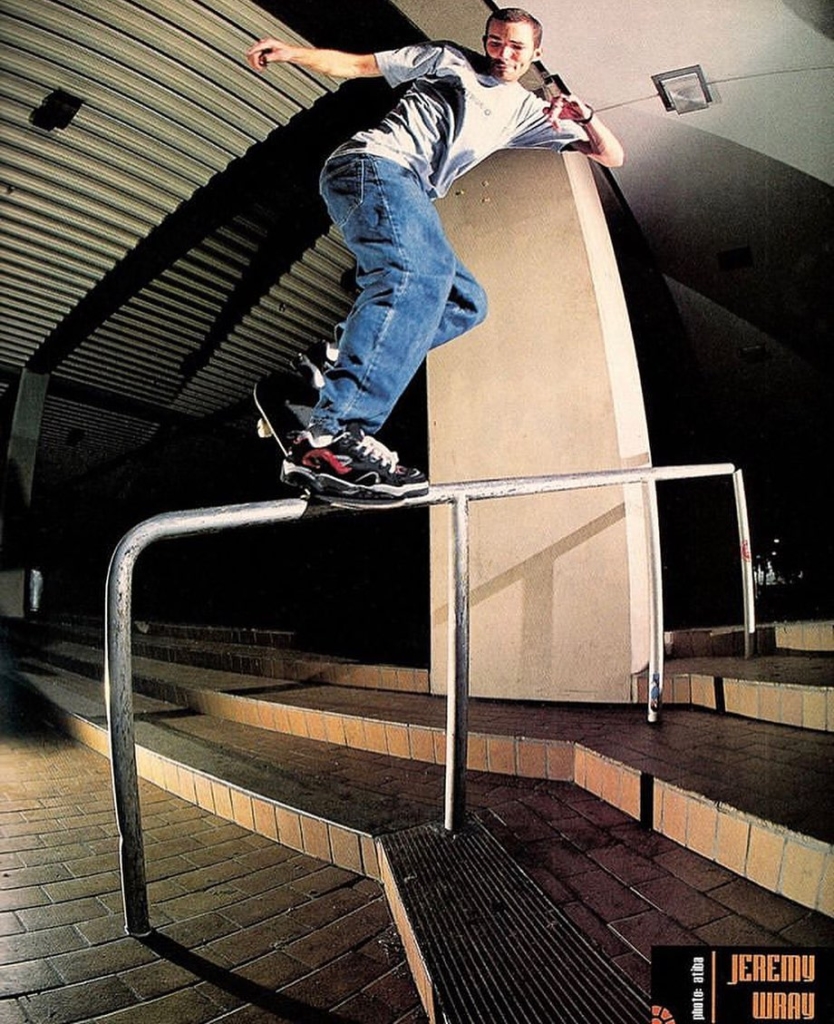 Backside Noseblunt, LA High: @atibaphoto
What has been your favourite video part to film?
By the time we got around to filming for the Plan B videos, I was really coming into my own. I was getting a little bigger and stronger. I was able to skate bigger obstacles and get more speed. Filming for Second Hand Smoke was a very special time for me.
We skated all over California for that one. San Diego spots, Orange County, Downtown LA and even some San Francisco spots too. That part is the one that people tend to ask me about the most.
But to be honest, I'm more proud of the part we put together for The Plan B Revolution video. Lots of my best skateboarding was documented around that time and the couple years to follow
You filmed amazing footage for 411. How did you end up featuring in so many issues of the series?
My brother Jonas and I had been shooting photos with Chris Ortiz a lot right before the time that they started 411 VM.
So when they needed footage for the new project, we were already in the mix filming and shooting. We just kept at it and I ended up being featured in the first issue of 411.
From what I heard Mark Gonzales was supposed to have the first 411 VM Profile, but since it was a new project and no one really knew what to expect with it, they said he wanted to wait and see how the first ones came out before committing to it.
Gonz eventually did one shortly after though. It was an honour to get the first Pro File in 411.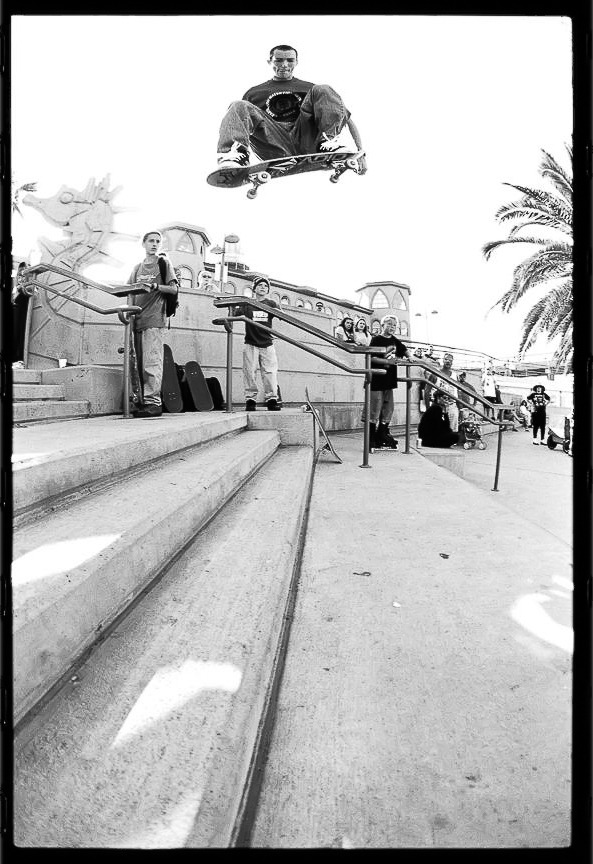 Santa Monica Triple Set FS 360: @atibaphoto
What draws you to skating bigger obstacles?
I like the physical and mental challenges involved in skating bigger stuff, but I definitely worked my way up by doing similar tricks on spots of all sizes before finding the one that was slightly bigger than anything I had done previously.
It was mainly for getting something good for an ad or video part although we would regularly skate big stuff without documenting it at all. So I guess we just did it because it was fun as well.
Milton Martinez has taken off where you started, what are your thoughts on Milton's skating?
When I saw Milton Martinez do the gap out to Lipslide on the rail on the huge San Deguito double set I remembered being there during the Blockhead days and looking at that exact trick there. Knowing it was physically possible but the consequences of making even the slightest mistake seemed so severe that I never tried it. It seemed so blind.
Trying to get just the right line to the rail must have been tough. That's another time when the people I was with at the spot just looked at me like I was crazy instead of seriously considering that it was possible. I was really stoked to see Milton step up and make that gap to lip a reality. I couldn't have been happier to see him successfully roll away from that one. Great job Milton!
Do you have a favourite Milton Martinez trick?
I'm sure Milton has done lots of other tricks that he is more proud of, but that gap to lip is a very special one to me. I'm just glad to know there is someone else out there who has gotten to that level of confidence and ability that he has right now. I love to see footage of him. Always a treat.
You're a Dr Seuss Fan. What do you like about his rhymes and his illustrations the most?
Dr. Seuss has the right mix of word play and illustration. His characters and drawing style really spoke to me as a child and even now as an adult. There is something there that is super unique and creative.
I've actually always wanted to make a children's book of my own. I just haven't sat down and began the project, but I have no doubt it will happen when the time is right.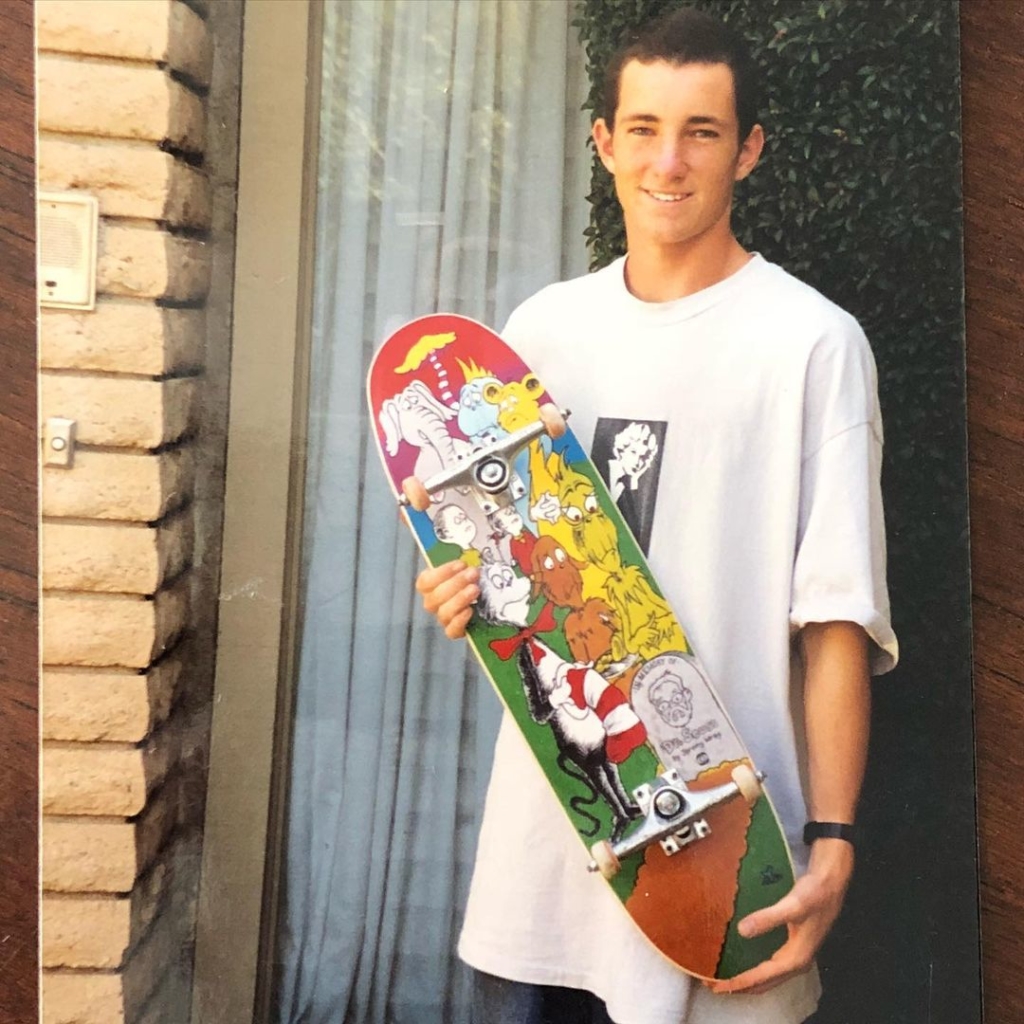 What's your favourite Dr Seuss Book?
I like the classics. The Cat in the Hat, Green Eggs and Ham, or Oh The Places You'll Go! . There aren't many of his books I don't like actually.
Why did you choose a collection of Dr Seuss characters for your first pro model for Blockhead?
I did the Dr. Seuss themed graphic as a tribute to Dr. Seuss after he passed away. It was just my way of paying my respects. When I drew it originally, I had no idea it would become my first pro graphic. I drew it in my high school art class with Mrs. Gumucio at La Habra High.
It also became my first limited edition art print many years later. A full size 12"x 36" offset lithograph print. 250 were made.
I still have some available at wraybros.com
What's your favourite pro graphic you've had?
Favourites of anything are always tricky for me. My tastes change and what I might answer today probably wouldn't be the same if you asked me again tomorrow. I do like the way my first Color Skateboards slick bottom graphic came out. The one titled Angry Youth.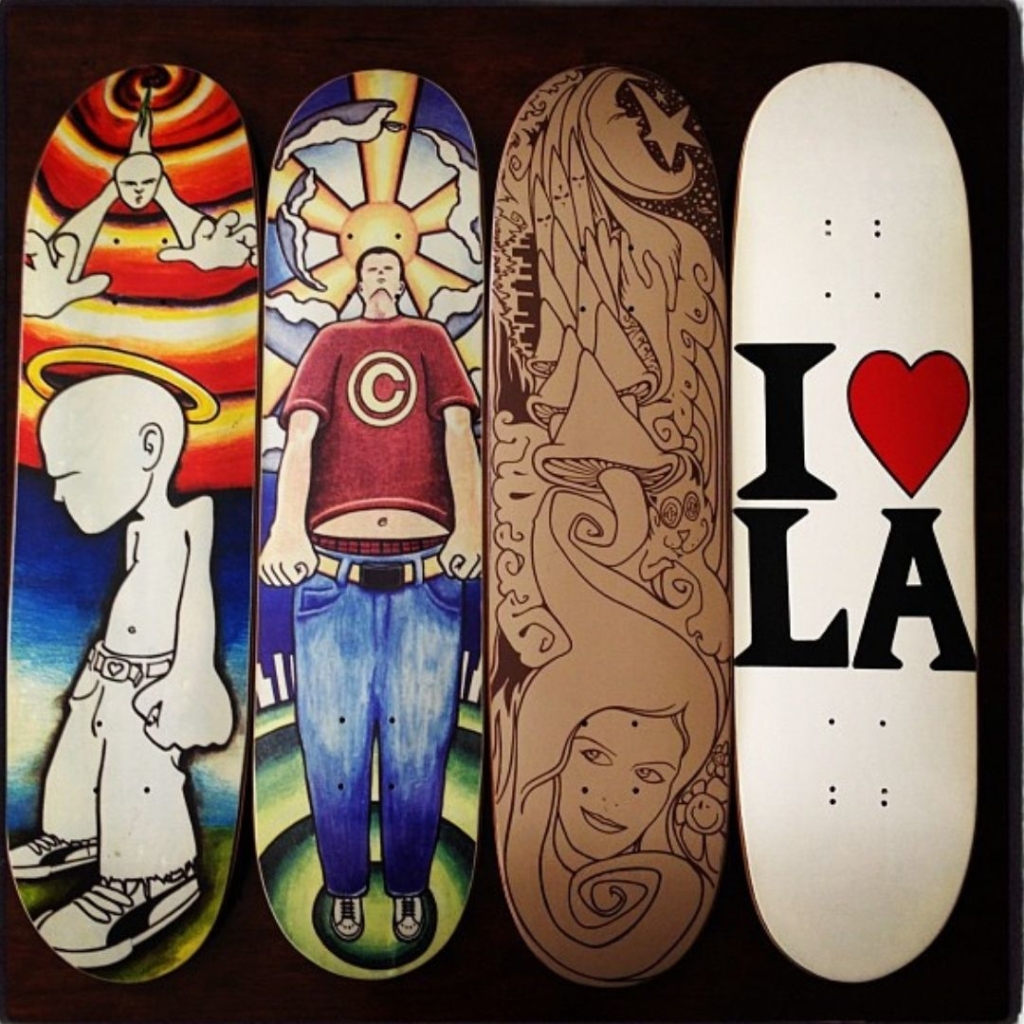 Angry Youth – Far Left
I recently found the original artwork on that one and made a print available after getting numerous requests for it. Those are also currently available on our site.
Your Frontside 360 down the big 4 at Bercy in Paris is one of our favourite tricks. What was it like trying that one?
We were sessioning the spot during a demo from what I remember. We skated the 3 then the 4 and I even got the Backside 180 on the 5.
I believe I came back down to the 4 and got the Frontside 360 right away. I never tried it down the 5 though. The BS 180 felt like enough, plus we were on tour and had to stay healthy for our other stops.
What is the key to doing FS 360 Ollies perfectly?
Foot positioning is key. It helps to move your front foot back a bit so your board can get steeper on the snap.Leaning forward also helps it wrap faster. If you lean back right when you pop, your board gets in front of you and you will never be able to get back on top of it.
Staying over your front foot help keep you centered over your board throughout the trick. It also helps to point your toe on your front foot. This helps lock the board on to your feet and stops it from slipping away during the rotation.
What's your favourite 360 Ollie you've done and why?
The one in my Recycled Rubbish parts down the 7 or 8 stair was a special one, because at the time it hadn't been done all the way around like that down a larger set of stairs.
My first real ad in a magazine was a Frontside 360 down a double set in San Diego. That one had an incredibly deep dip to it.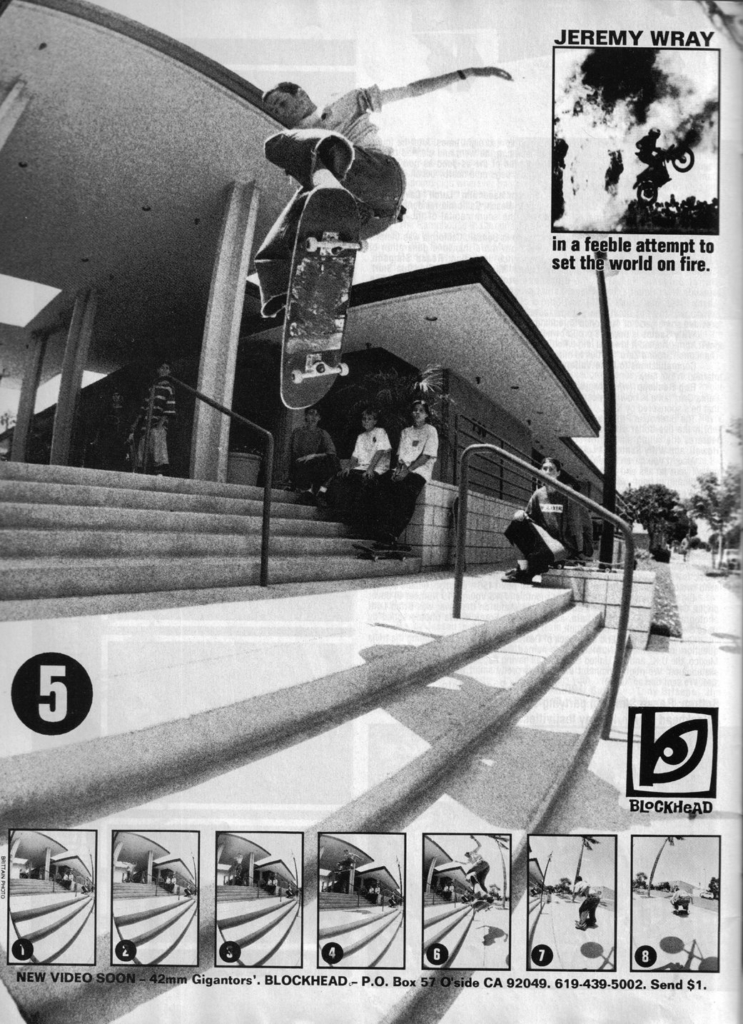 Jeremy, FS 360, Blockhead Skateboards Ad 
The nose is pointed almost straight down on that one. Years later the one I saw go down at the Santa Monica triple set was a stand out one for a few reasons. There have been a few over the years. Way too hard to pick one favourite myself.
That Ollie that you did down the triple set in San Diego was the first. What drew you to that spot and what was the hardest thing about that Ollie, looking back?
We had been skating the double set there at the San Diego Sports Arena since the Blockhead days.
We had filmed a few things there.
Most notably my Frontside 360 down it at the end of my Debbie Does Blockhead part.
I also had my Check Out in Transworld doing the first ever Kickflip down the double set. Grant Brittain shot it.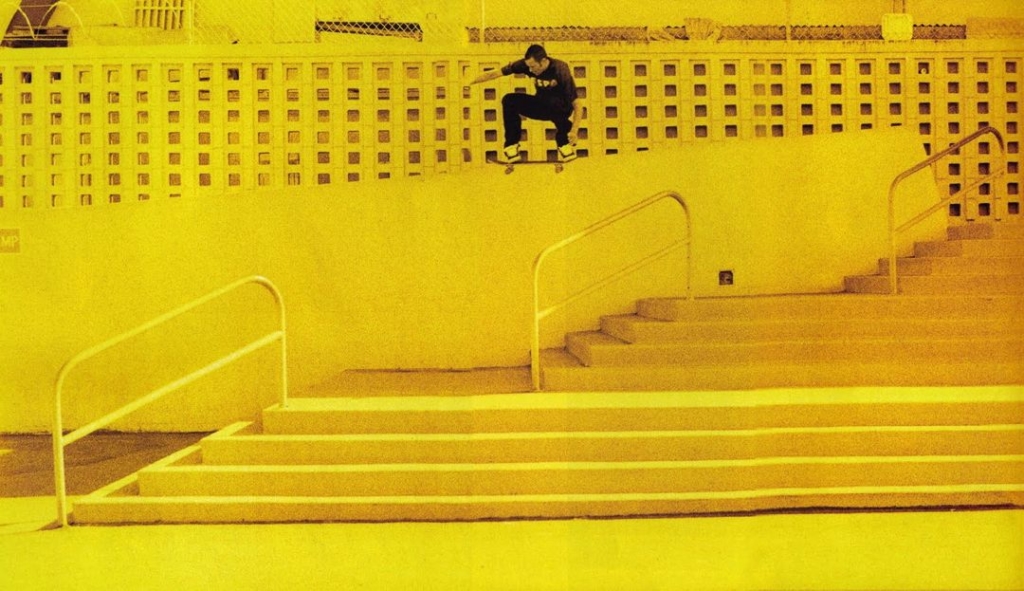 Every time we went there I would look at the triple set. Back then it just looked impossible.
Too long for how tall it was and not enough run up to get the speed. As I went back over the years though, as I grew up a little bit and got stronger, it started to look more possible.Until one day I looked at it and realised that I could do it.
The hardest thing about doing it was getting enough speed to clear the stair set. It was 21 1/2 feet long and the run up was so short. You really had to run as fast as humanly possible and throw your board down perfectly to get one good push in before snapping the Ollie. You barely had any time to set up your feet before reaching the top stair.
Jacob Rosenberg posted outtakes from your Second Hand Smoke part, the opening line at Carlsbad. What motivated you to do a long line beforehand?
Gap skating was still in its infancy and a lot of people were hucking themselves off tall drops but not many people had control to get flip tricks down gaps consistently yet. We had been filming lines at Carlsbad High doing tricks down the stairs and heading toward the corner ledge with a few flatground tricks sprinkled in.
Danny Way suggested trying a line to the big gap. I added in the Frontside Flip idea on the spot.
How many attempts did it take to get that FS Flip in the line?
From what I remember, the Frontside Flip was on the 4th or 5th time I got to the big gap. I had a few more tries in between where I missed a flat ground trick and had to start over.
Why do you FS Flip with your foot on the heel side?
I was riding a 101 Gino Iannucci Celtic model that was under 8" wide. I wear a size 11 shoe, so my shoe is way wider than the board.
Even with my toe hanging off, my heel is also hanging off the other side. I learned to do my flip tricks by ollieing first then flipping them late. It worked great for getting the board off the ground more and catching your tricks higher.
In that line at Carlsbad with Rodney freestyling on the one side, was that setup or spontaneous?
I think Dan Sturt asked him to do some freestyle in the background during the line. Rodney Mullen was happy to oblige. It definitely makes the line better with him in there. We had just come from a Plan B team meeting so we all went skating together afterwards that day.
What was the most satisfying thing about that line?
It felt good to put it all together. No one was doing flip tricks down big gaps at the end of a line back then so it felt like an accomplishment at the time. I had planned on doing it more than once with more flatground tricks leading up to the big gap, but my shoes got all muddy after riding off into the grass after the first one. I had mud everywhere and it got on my griptape a little bit too. Making it super slick.
Favourite thing about skating for Plan B?
Skating for Plan B and filming two video parts for them was definitely a highlight of my time on a skateboard. It meant a lot to be welcomed into that sacred club of elites and I always did my best to push my skating to a level worthy of the brand.
What was it like filming with Mike Ternasky?
Unfortunately I didn't get to film with Mike Ternasky very often. Most of my footage for Second Hand Smoke was filmed by Dave Schlossbach.
I did get to know Mike very well though and he was a very inspiring individual. He wanted the best for everyone he worked with and he was good at recognising your strengths and pushing you toward success.
You've been doing a different trick every day on social media, what's inspired you to do that again?
When COVID hit and our kids got pushed toward homeschooling, I realised I wouldn't be able to get out for any skate sessions while they were at school. So I chose to do at least one trick every day on our ramp in the meantime while we wait for this all to pass.
If the kids do end up going back to school for full days at some point, I will go completely nuts on my skateboard. Until then, it's limited to what I can fit in, which right now is a Trick A Day.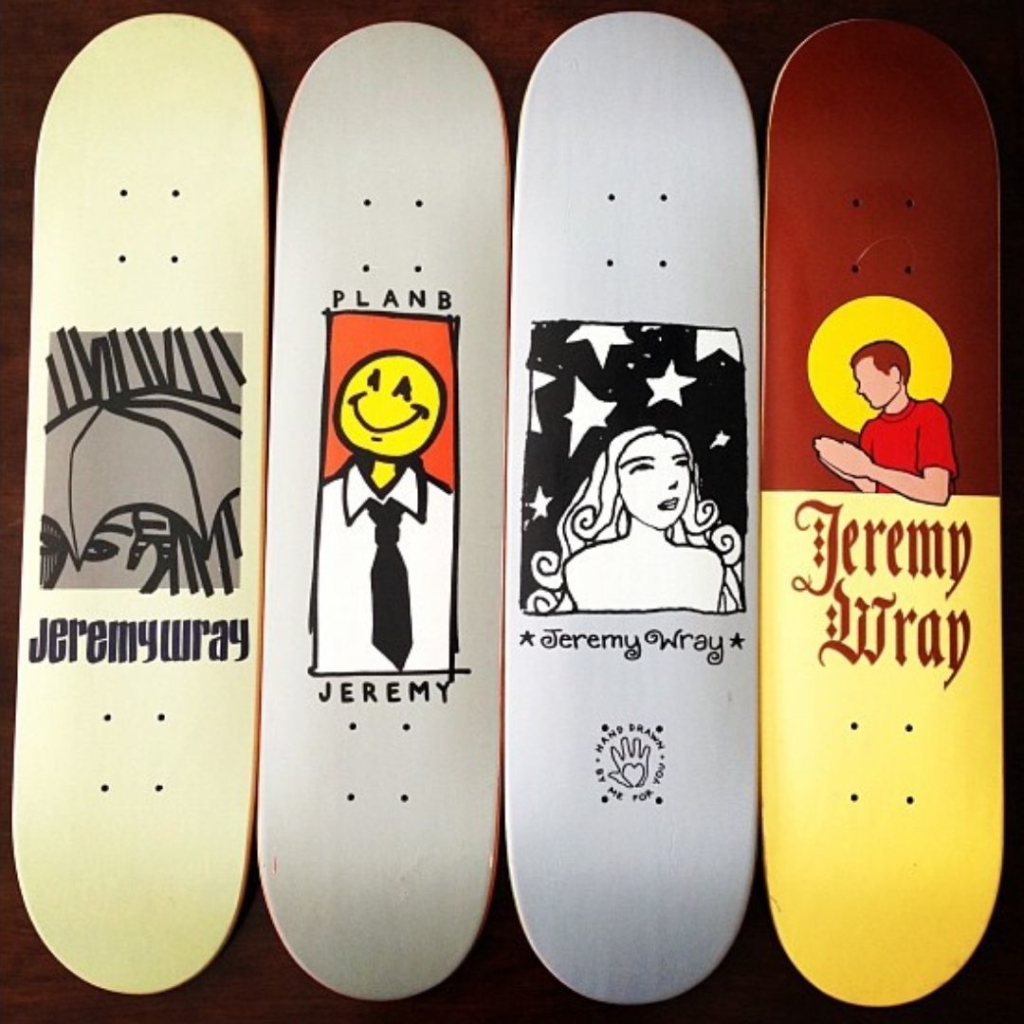 How else have you passed the time over lockdown?
I've been chipping away at a few art and design projects. I've also been trying to thin out the amount of skate stuff I've ended up with over the years.
I'm not a skate collector by any means, but after 37 years of skateboarding and living in the same house for 21 years I have ended up with a lot of skate stuff that I don't need, especially now that I have two kids that have interests of their own. As a family we have been hanging together, cooking meals and playing games.
Where's your favourite skate spot in your city?
Placentia doesn't have a ton of great skate spots but there is a local DIY spot that has popped up recently that has been fun from time to time. Everything that gets built keeps getting knocked out regularly though.
I've started skating the manual pad at my kid's elementary school across the way from our house. Also the local shopping center had a store close down so the sidewalk in front of the store is good for a session now too.
Where's your favourite skate spot in the world?
Honestly Embarcadero in San Francisco was one of the best spots. It had everything! Chaffey School was fun as well. The variety of obstacles was really hard to beat. Barcelona as a city is incredible. Way too many great spots.
As far as one favourite goes, I've already said I'm bad at favourites. Ask me three times and you will get three different answers. Of course Love Park had an incredible variety of obstacles too as far as best spots in the world go.
Favourite skate photo of all-time?
I don't. I have lots of favourite photos though.
I love Daniel Harold Sturt's photography. So many good ones.
Grant Brittain too. His early shots of Natas and Gonz are amazing.
What's your favourite skate video ever and why?
Man, I have lots of favourite videos. Tim and Henry's, Shackle Me Not, Hokus Pokus, and Useless Wooden Toys. So many good ones.
If I had to pick one favourite though, I would have to say Plan B Questionable
Who is your favourite skater?
I've always loved Natas Kaupas and Mark Gonzales.
They did so much to push street skating forward. They invented so many tricks between the two of them. So much creativity.
Who has your favourite style on a board and why?
Probably Jason Lee or Jovontae Turner
Do you have a favourite piece of art or artist?
I've always loved Matisse's loose and free style of art.
I also have a thing for tight and technical pieces like stuff by M.C. Escher or even VCJ and his early Powell stuff. Super detailed and I love his shading style.
Any upcoming releases or projects?
There have been a few fun projects lately. I got to design my first beer can label for a Canadian brewery called Another Beer Co. I also did a few board graphics for other brands like Verb and Forty Skateboards.
Any last words Jeremy?
Be kind to people you encounter throughout the day. Strive to make every interaction a positive one.
Basically do your best to make life better for those around you. Help others out whenever possible when you see that they are struggling.
The more you pay it forward the more it comes back around to you in the end as well. Keep skating and enjoying life as long as possible. All my best to all of you