Shit Pencil's unmistakable thin lines, cap wearing character and scrawling handwritten style captions form together to create art that make astute comments on everyday situations with a unique, honest, comic take on skateboarding, life and philosophy from his perspective.
Similar to his art, his humour is both light and dark, capturing the positive and negative sides of our experiences in a way that make us laugh and reflect on our thoughts and feelings.But although his style is minimalist, there always appears to be a bigger meaning behind it.
So with that in mind and after seeing some sick clips of his skating, we hit him up to find out about what motivates him to skate and make art, his most recent projects and his future plans
Read his Fully Illustrated interview to find out how he created his character, why he thinks comedy is important to his art, how he's been passing the time over Lockdown, his favourite places to skate, and his favourite photos, videos and styles of all-time and much more.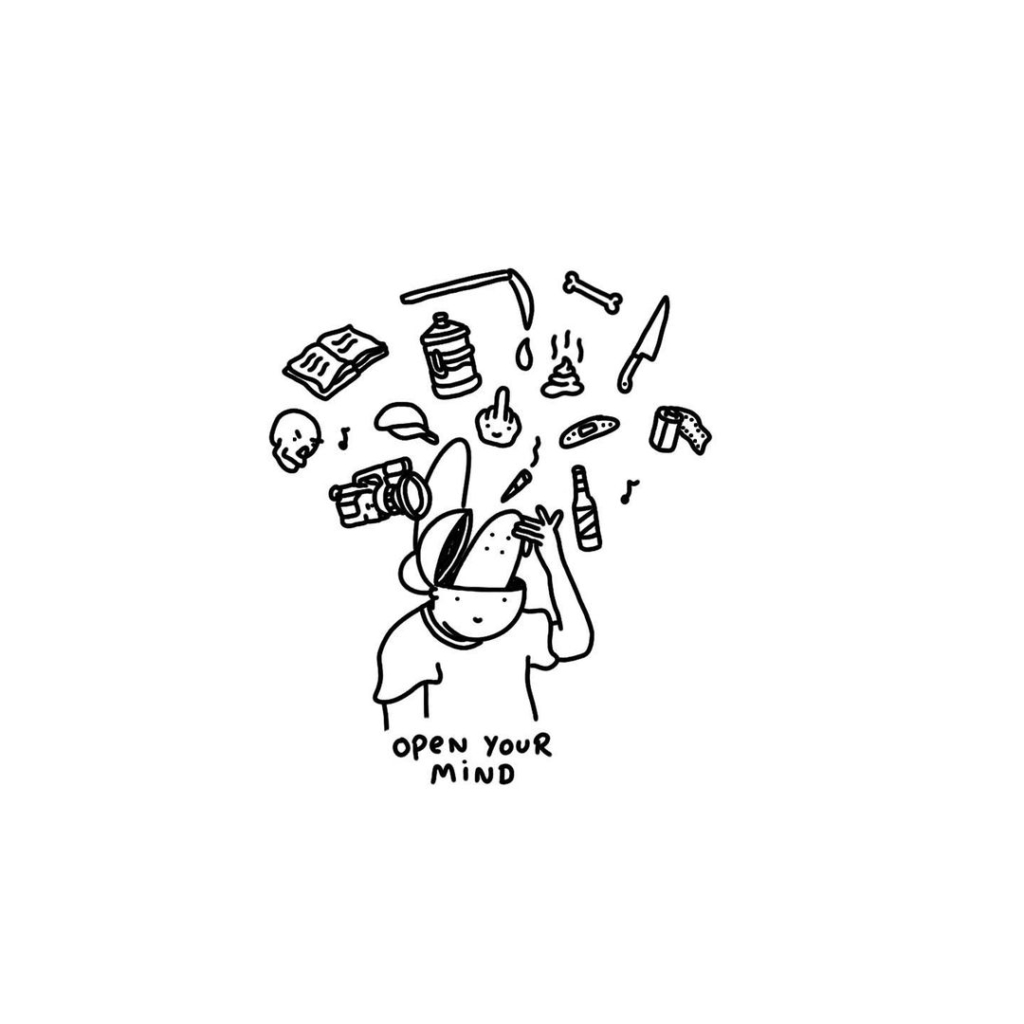 So, what has been keeping you busy over lockdown?
Drawing, filming, skating, guitar, writing, reading and moving house multiple times.
It's been pretty good. Having the world on standstill I have been able to reflect and progress through a bunch of ideas.
For sure. So how did you come up with your cap wearing character?
I wanted to create a character that was easily recognisable and simple.
He's morphed a little over the years, before the cap he was bald and a little skinnier. His face is much rounder now.
Also I mainly wore a lot of caps around the time and still do, which is where the cap comes from. I was putting the character in situations I'd been through myself, I thought a lack of distinctive features would make it more relatable.
I've been having fun experimenting with some new characters over the past year. Looking forward to sharing a few, especially within a new project I'm currently working on.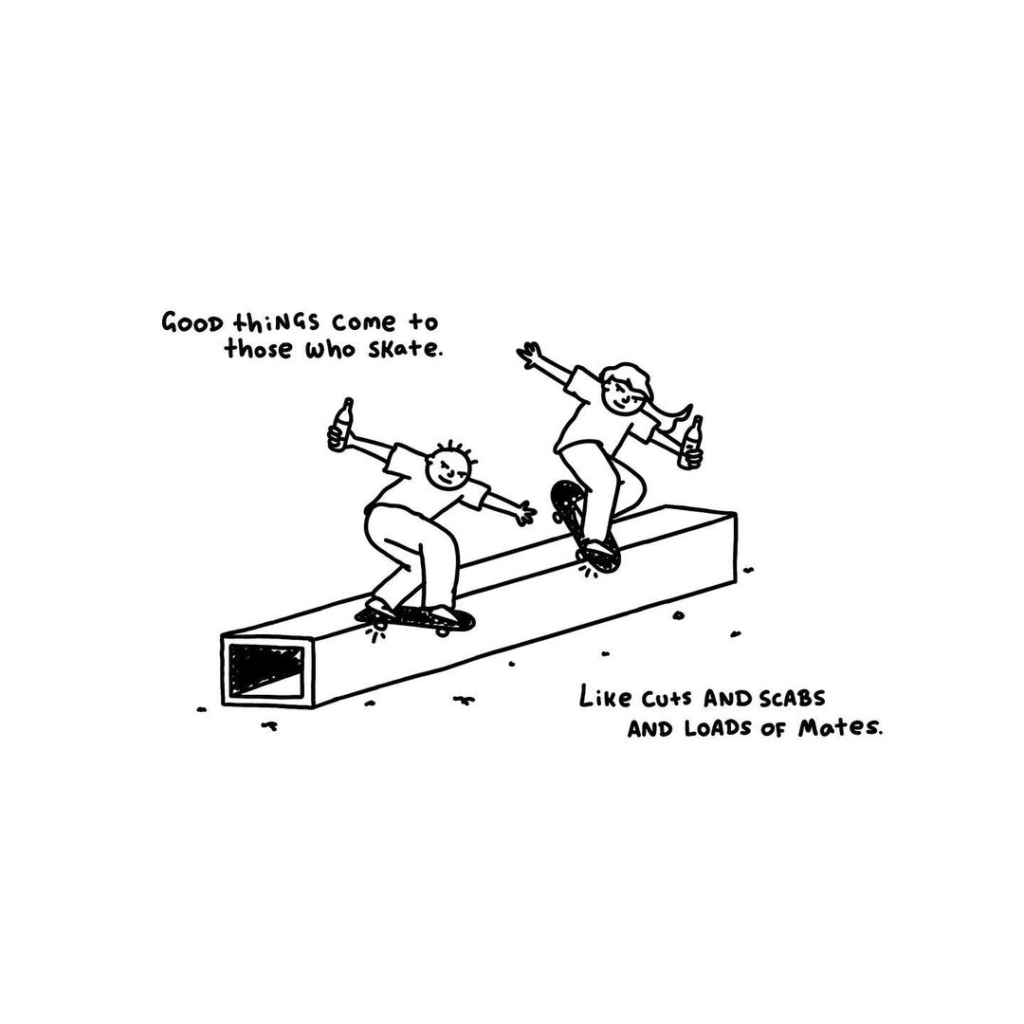 You always draw in black and white, why is that?
I really like using minimal colour within a drawing to highlight or compliment a specific object or item.
I've been playing around with a lot more colour lately but haven't shared much of it. It's definitely something that's on my mind a lot.
Why is comedy important to your art?
Life is a big joke.
Laughter is one of the easiest ways to get through it, I think comedy can be found in most situations so it's fun to explore it.
You've filmed some great skate clips recently, where is that park?
Those clips I put up the other month were from a little Kentish village called Minster.
It's a 40 minute drive from where I live but the mini ramp is pretty mellow and really fun so it's cool heading over there sometimes.
What's your favourite thing to skate?
Probably mini ramp.
Why's that?
If you're injured or feeling tired you can just do a bunch of slash grinds or whatever and it still feels just as fun.
I've been trying to get more into ledge recently but I messed my knee up pretty badly last Lockdown dirt skating down some mountain bike trails with my friend, it's still recovering but my knee can't handle too much right now.
What's it like to see your work on other people's skin?
When I see people with tattoos of my work it blows my mind every single time.
Always stoked that people connect with my work deeply enough to wear it forever.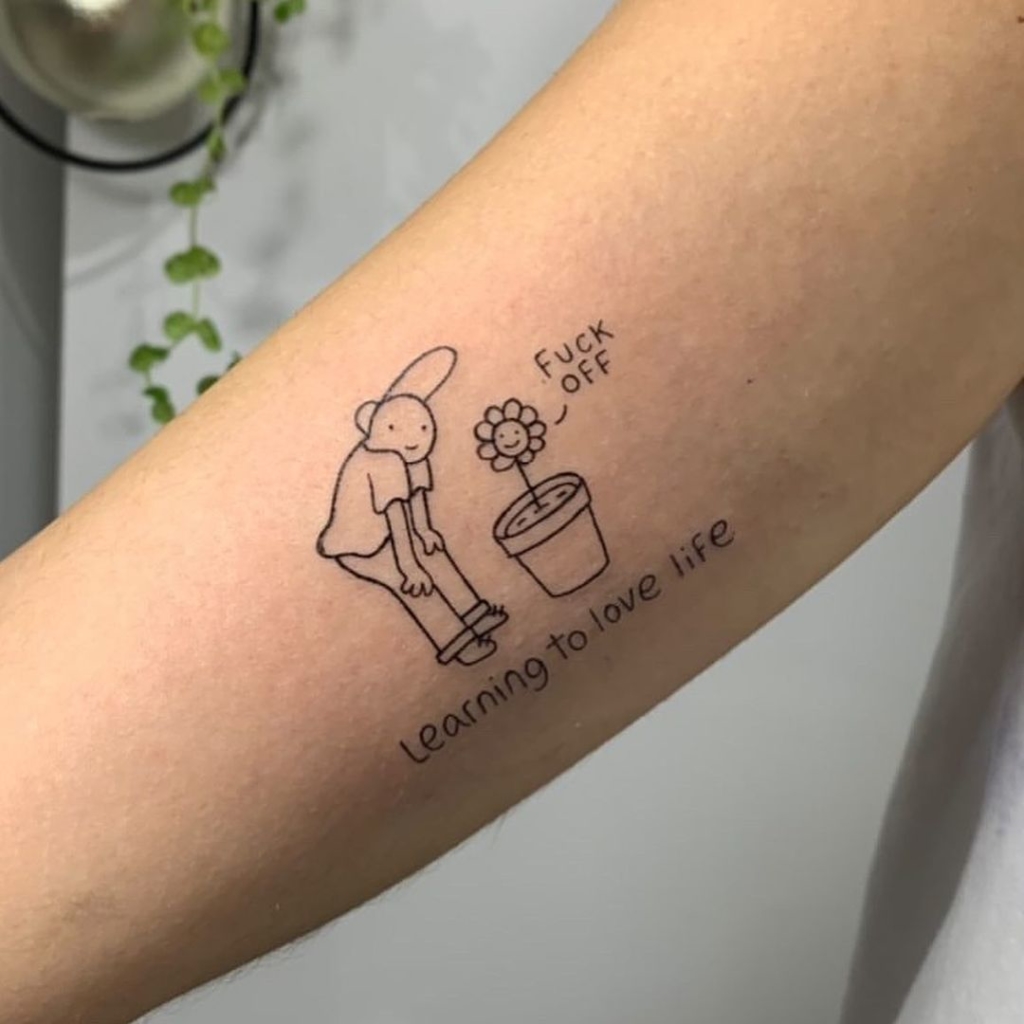 You've created some animations recently, what drew you to those?
Where I couldn't skate this summer – due to a busted knee – I got back into filming.
I've been shooting some really talented local friends ripping up some serious Kentish crust on a HVX200.
While filming, I'd have all these ideas of different animations I could overlay in-between certain clips and transitions.
I've got quite a clear vision of how I'd like the video to be animated, so I've been doing quite a bit of experimenting while I'm not filming or drawing other things. The full video will hopefully be released by the end of this Summer in line with the launch of a new project I'm working on.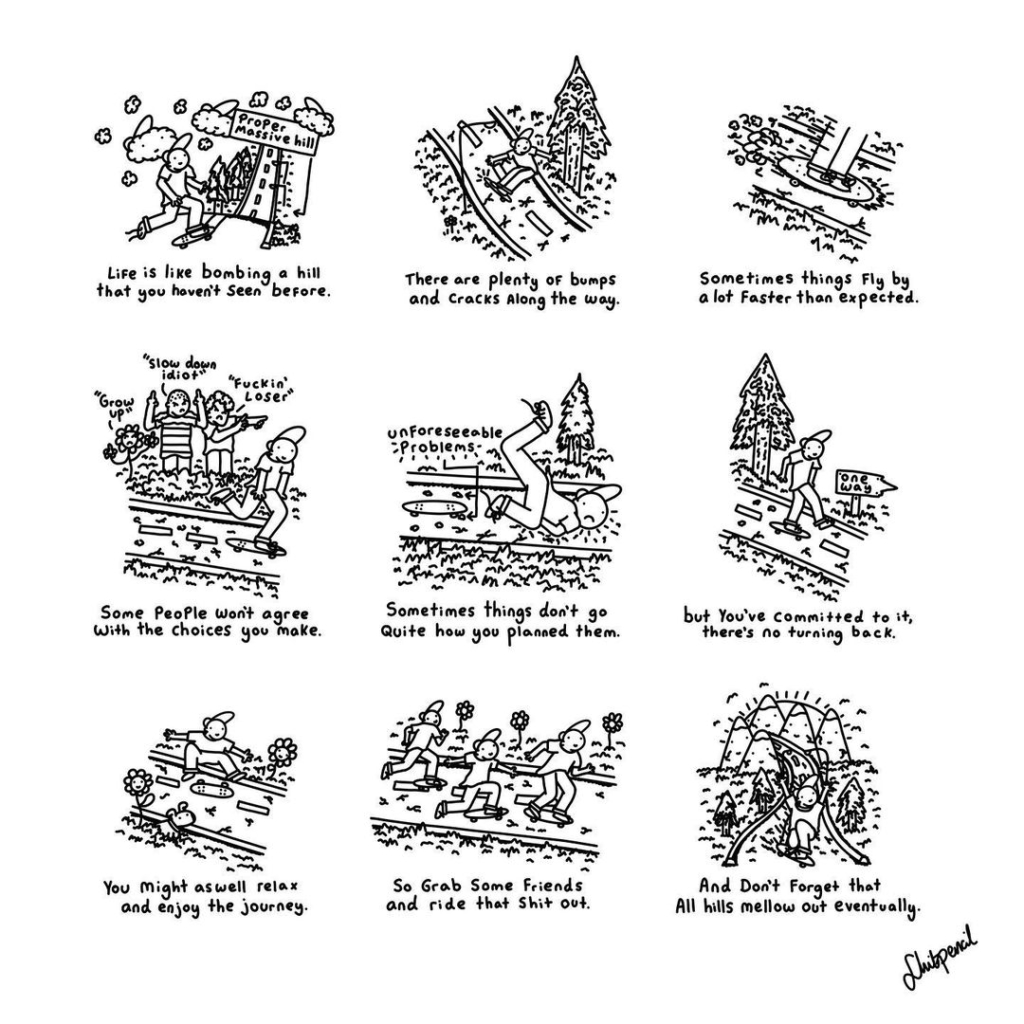 How's work going on that multi-storey car park skatepark in Kent?
I still haven't had a chance to skate it yet.
The bowls were recently finished by Maverick who added the decking and lacquered the pool coping.
The street floor is currently being installed and its looking great.
Okay. You did a rad piece on a pair of Converse recently, how did that come about?
Cheers! A local streetwear shop reached out and asked if I was up for drawing on some shoes. They gave me a pair of Air Force 1s and the Converse to mess around on.
What has been your favourite collaboration to work on ?
My favourite has probably been working with Neighbour Skateboards on a local car park jam we dubbed 'Westival'. For the design I drew up the car park, which is also our favourite curb spot.
We recently put in the work to make a 50ft freestanding curb skateable. It was great working on something so local which means so much to us.
Here's a link to the phone edit of the day I filmed and edited.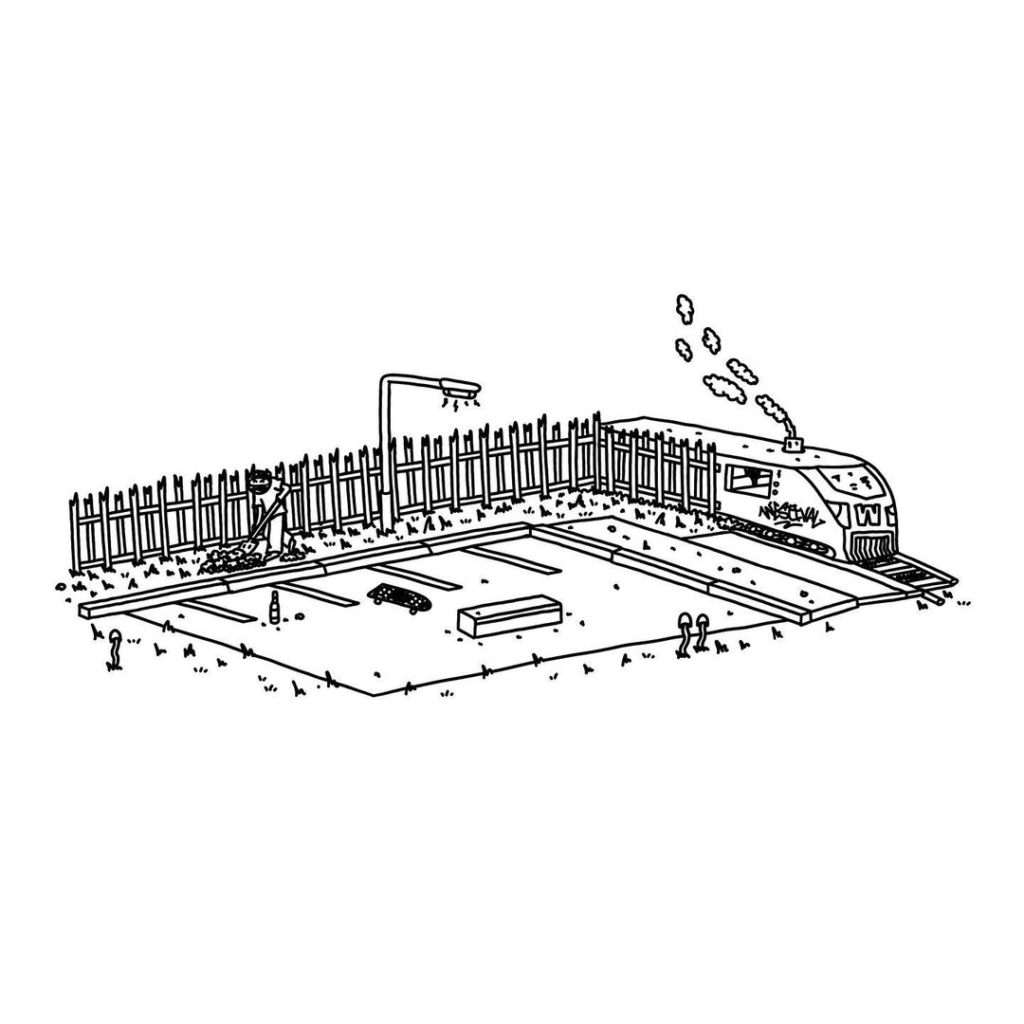 What's your favourite skate photo by Skin Phillips and why?
The Gonz's tunnel ride photo, it speaks so much on fun, freedom and expression.
Gonz, Tunnel Ride, Städtisches Museum in Abteiberg, Germany, 1998: Shot by Skin Phillips 
Who has your favourite style on a board and why?
There are so many people with amazing styles at the moment, it's hard to pick one. I'm always mesmerised by anyone with a loose, fast John Cardiel-esque style.
You mentioned Cheese and Crackers as a favourite edit of yours. What's your favourite Daewon trick in Cheese and Crackers?
Any of Daewon Song's manual or Blunt variations of course.
Or maybe his BS Smith up that bike rack into the DIY extension. The vert wall tire rock he does is also ridiculous.
What's your favourite Chris Haslam trick in Cheese and Crackers?
 So hard to pick, maybe Haslam's over vert grind? Still don't understand how that physically works. Also love his Side Blunt Flip Fakie on the extension.
What's your favourite full-length skate video and why?
Maybe Polar's 'In Search Of The Miraculous'. I love Pontus Alv's' part and the DIY elements.
Are you working on any new releases?
Yeah! I'm currently working on a new project which I'll be announcing soon.
I've got a few products already planned and will be releasing it all alongside the video I'm currently filming and animating.
Look forward to seeing them. So what are your plans for the future?
Lots of knee based exercises and stretches so I can skate properly again as soon as possible. In the meantime I'll be drawing and filming.
Rad. Any last words for people reading this over Lockdown?
Stay sane!