Henry Jones is a skateboarder and illustrator from West Chester, Pennsylvania whose satirical art is so funny it will literally get you rolling. His art is always drawn from a positive place and pokes fun at things skaters do, see and hear daily but don't notice at the time, with the aim of making us laugh at ourselves and people who misconstrue what we do. 
Henry's consistent ability to pinpoint those relatable moments and reimagine them through comedic drawings, starring his inimitable characters, alongside his on point captions, has seen his work achieve worldwide acclaim in skateboarding and beyond. But most recently he's been creating new kinds of art, making big brand deals and helping to raise money for non-profits, whilst still finding the time to go skate and deliver a regular dose of his well-grounded satirical comic-style sketches. 
Hot on the heels of the release of his clothing line collaboration with adidas Skateboarding, we hit him up for a quick chat about some of the finer points about his skateboarding, art career, creative process and his new work to get a clearer picture of his perspectives when he's approaching a ledge spot or nailing down hilarious new drawings in his sketchbook and on his canvas.
Read the Henry Jones Fully Illustrated interview to find out how he chose his first skate setup, his adidas clothing collection, his drive to raise money for non-profits through prints, getting new tricks on lockdown, creating his famous blue trouser wearing character, Westchester, working at Fairmans, his mistaken signature trick episode with Ryan Sheckler, his best Bam Margera moment, his favourite éS shoes, Menikmati, a deep dive behind a selection of his art,  the reason why he loves Natural Born Killers, gnarly moments with Neil Herrick and his favourite tricks, clips, skate videos and skaters of all-time and more.

Henry Jones, Ollie: @zacksnayles
When did you first see skateboarding?
I think the first person I remember seeing skateboarding was my neighbour across the street.
He and his friends were older but nice enough to let me come over when I started to skate too.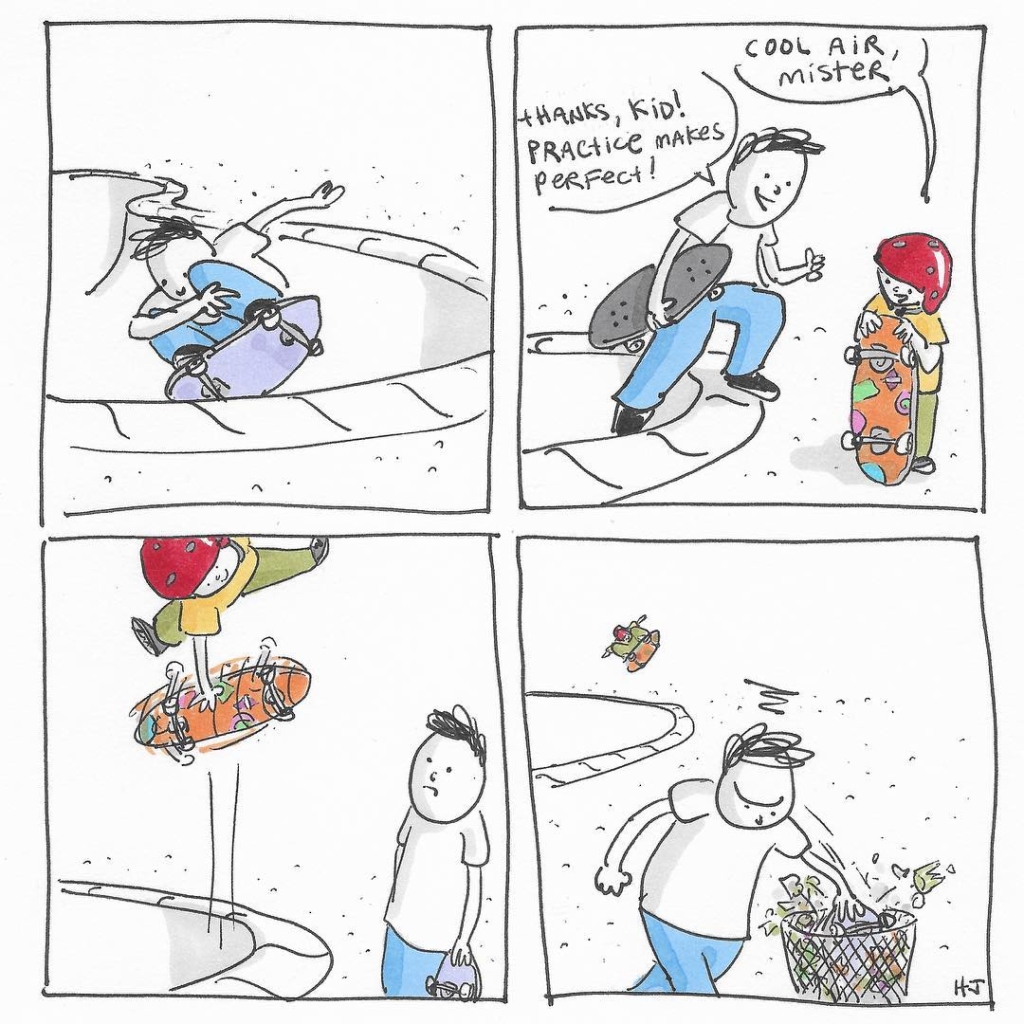 What first motivated you to get a board and learn to skate?
Tony Hawk's Pro Skater on Nintendo 64.
What was your first setup and how did you choose the deck?
My first deck was a Blind Skateboards board.
The model was called "Switchblade" and I got it at Gordon's Hunting and Fishing down the street from my parents' house.
I couldn't afford a full setup all at once, so I had to drill two extra holes on each side so that my Toys "R" Us board trucks would fit onto it.
Eventually my neighbour and his friends gave me some hand-me-down trucks and wheels.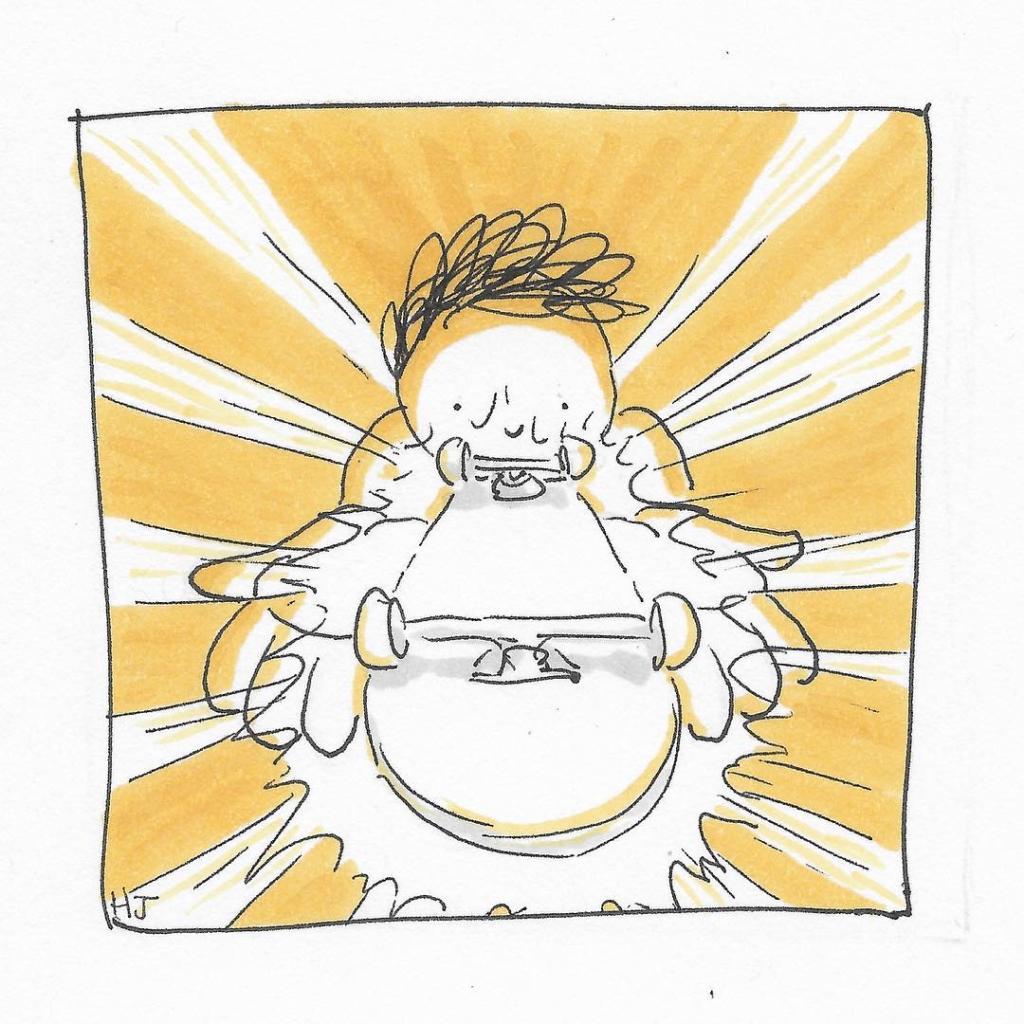 Where did you go skate on that?
My brother and I mostly skated with a few friends from school and the surrounding area.
At the time, the area was sort of suburban and rural so there wasn't a lot to skate besides the few shopping centers, business parks, schools, and churches.  All of which required a decent bit of travelling in between for kids without a car.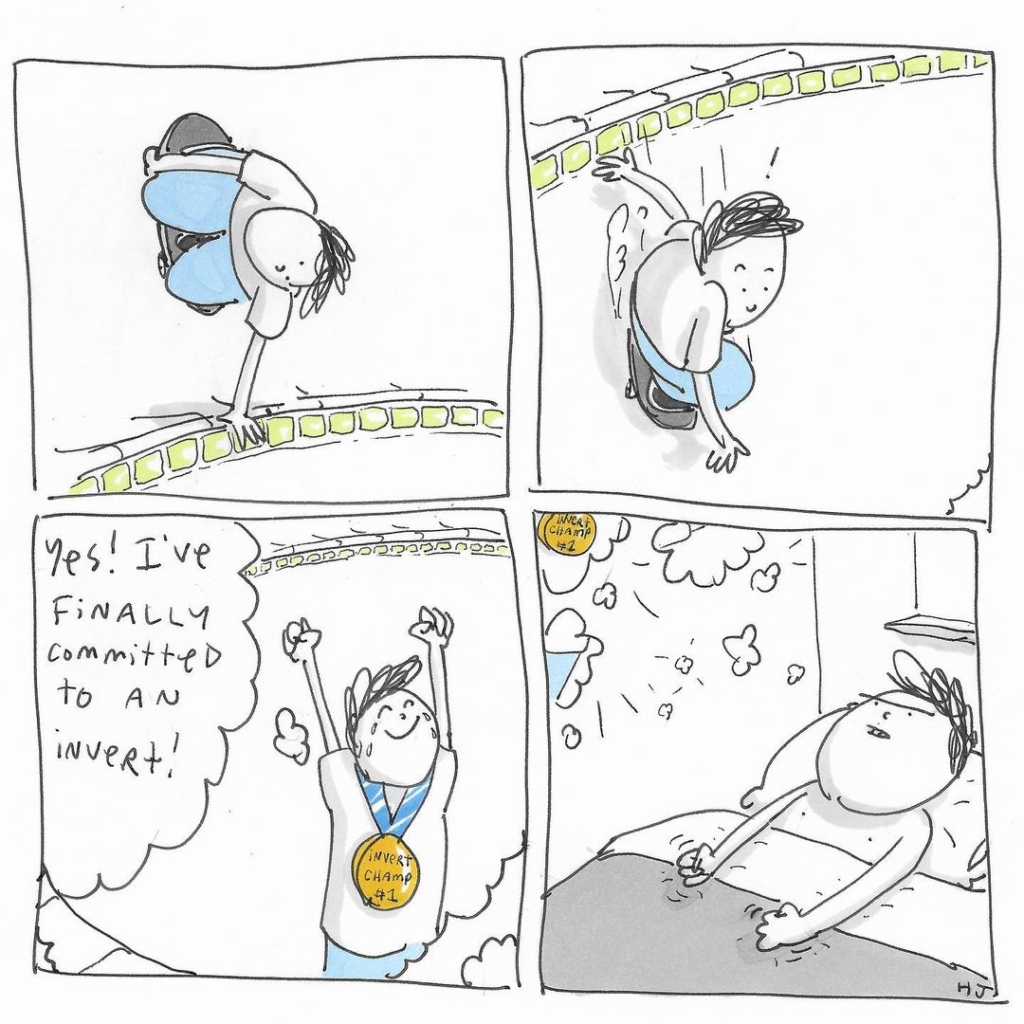 Right.When did you first draw your distinctive cheeky-face blue trouser wearing character?
I think the first versions of that character were drawn some time in 2013 or 2014.
He is just a sort of an ambiguous character that I can use to make fun skateboard gesture drawings, voice my opinions, or make jokes.
Sometimes he takes on more of my own characteristics than others.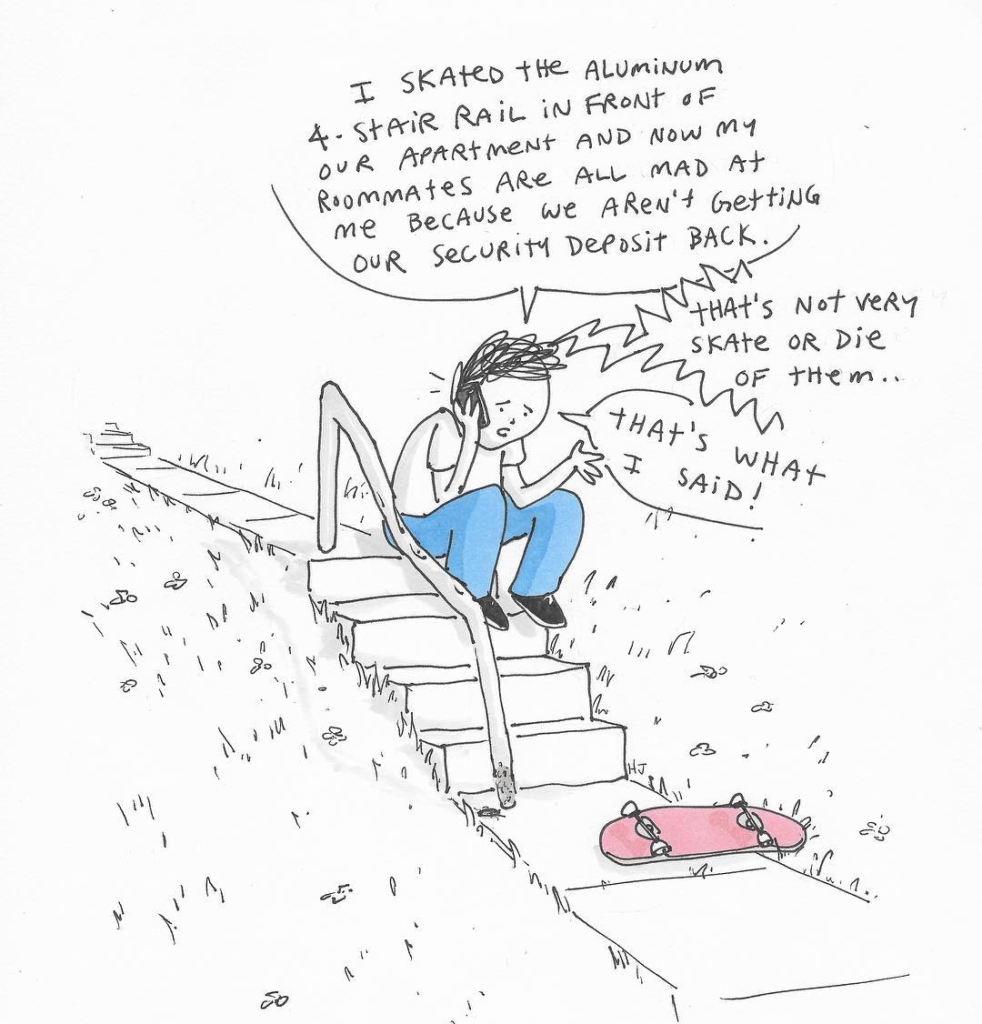 Does he have a name?
He does not have a name and I don't think I've ever referred to the character any more specifically than "that guy I draw".
Okay, so where have you been skating recently?
There's a parking lot at an abandoned car wash down the street from my house that has some pretty decent flatground, a slappy curb, and some random rocks and bricks to skate over and on.
Sam's Pizza Island across the street sells six packs too.
Sick. How have you been passing the time over lockdown?
Drawing, scheming, skating when I can, playing video games, shipping orders.
Mostly business as usual, minus going out much at all, besides to the post office or grocery store.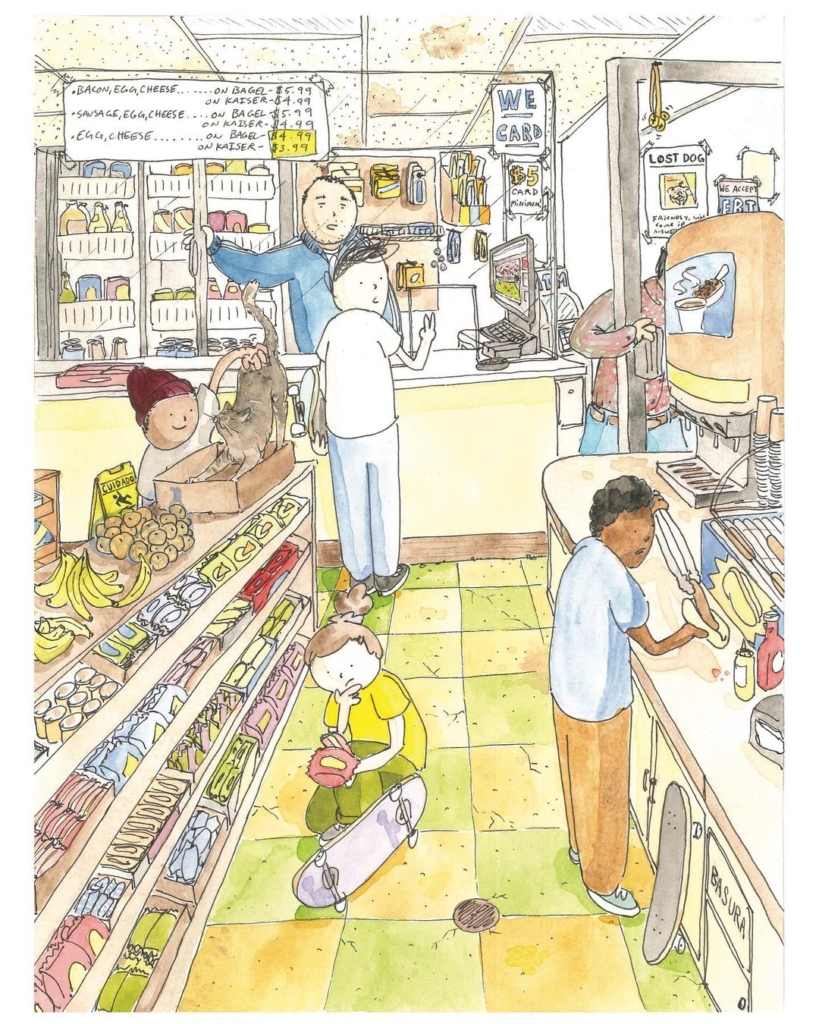 You've painted some banging watercolours recently. What inspired you to depart from your usual hand-drawn style?
My girlfriend got me a nice watercolor set a while back.
I've always wanted to do more full composition illustrations and the markers I typically use are just too expensive to use that much ink.
Are the paintings recreations of photos or from memory?
They are all just scenes I've made up in my head.
Some of them are a sort of mash up with heavy inspirations from spots I've been to before, but none of them are an exact replica of anywhere in particular.
Cool. So you've been selling your art in the form of a range of great tees and hoodies. Where can people buy your clothing?
I don't always have clothing up for sale. But when I do, it's available on my site at henryjonesstudio.com.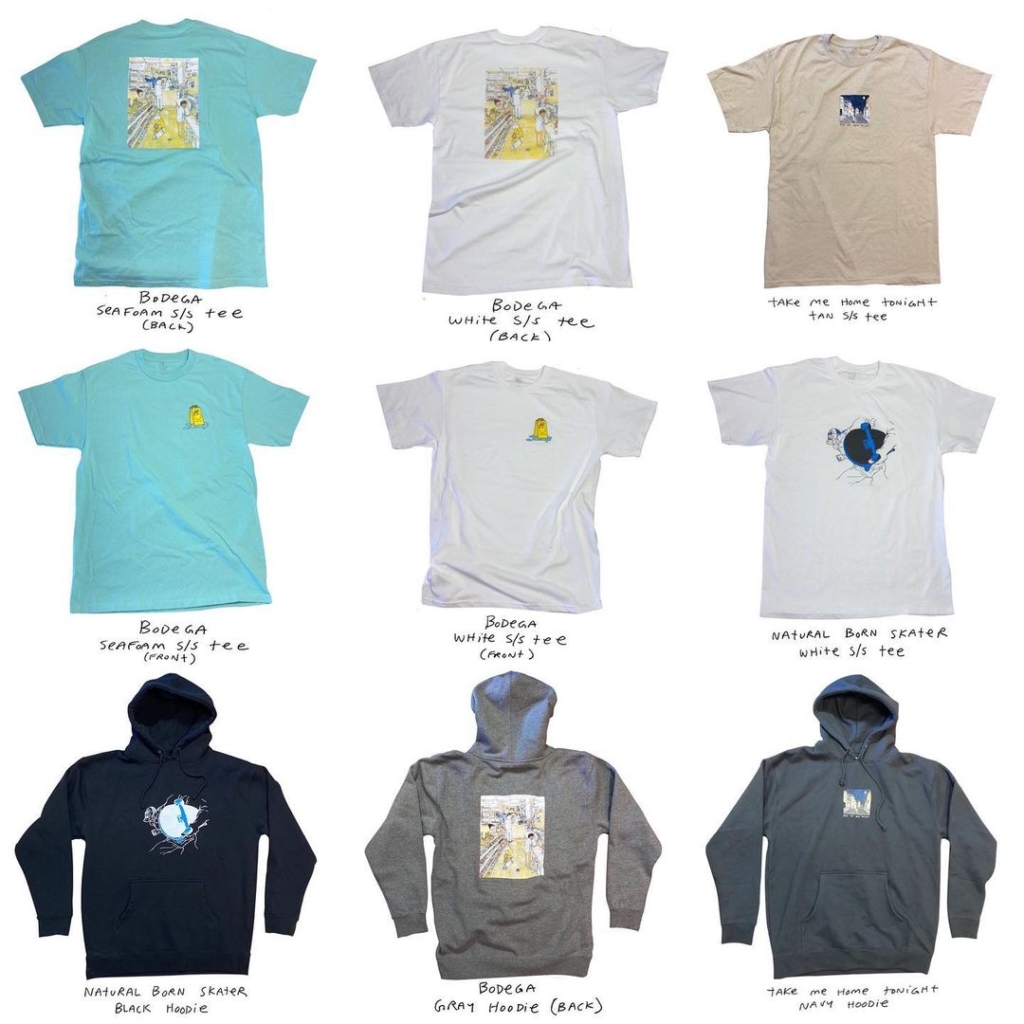 adidas just released a collection of some shirts and a hoodie with some of my illustrations that are available in some skate shops and on their site.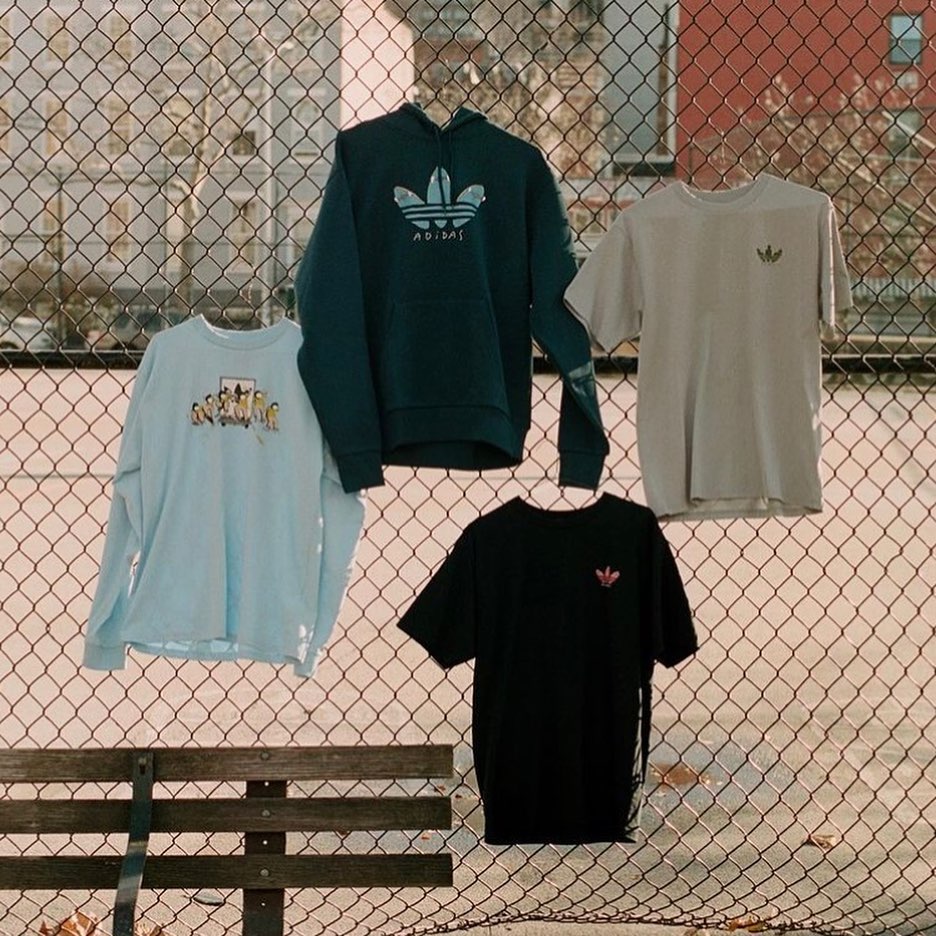 Are you releasing any other new clothing or accessories?
I haven't done beanies or hats in a while, I'll probably do some more of those soon.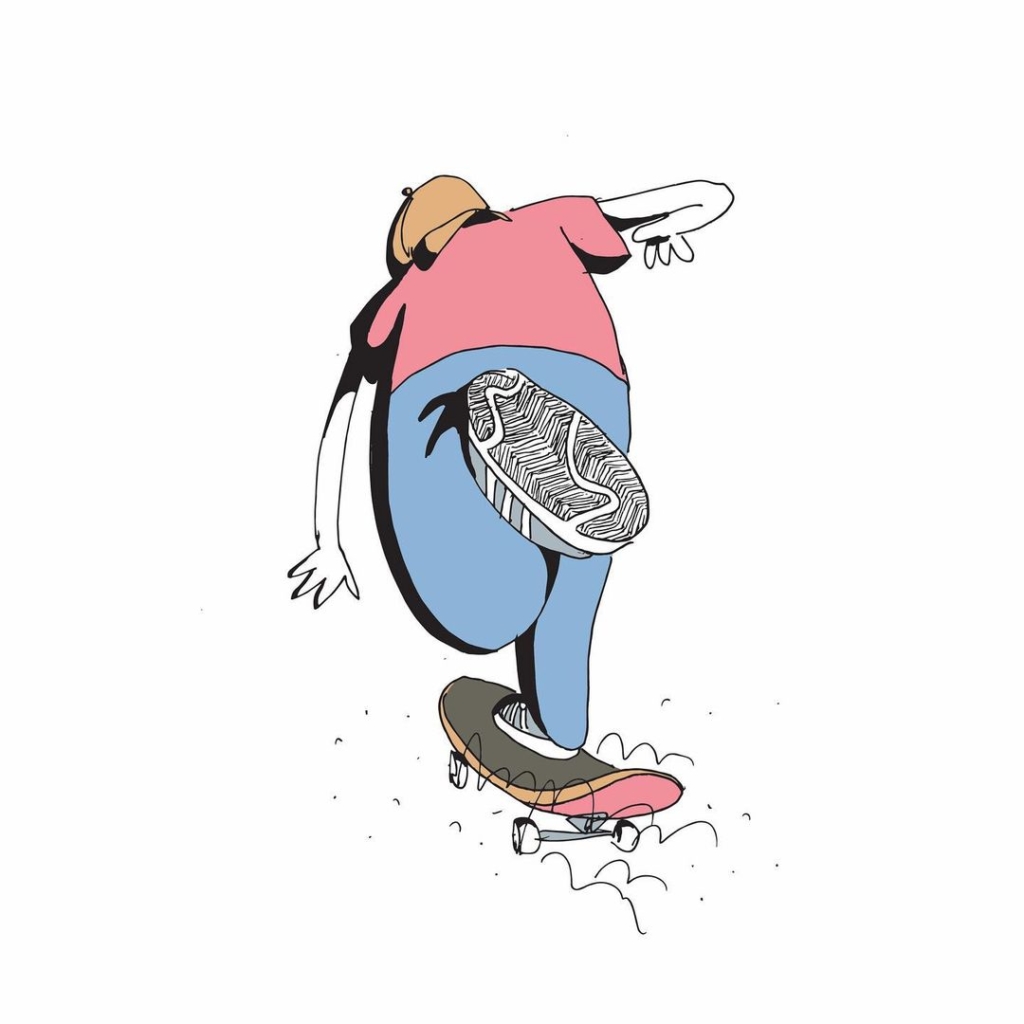 I've never put out my own socks so that might be a good idea. I just ran out of pins, too, so I've gotta get some more of those made.
Cool. So what's the best way to commission you for a print?
Send me an email at [email protected]
Sometimes they can get lost in the mix, so don't be afraid to keep reaching out if I am taking too long to respond.
My site also has options for commissions in certain sizes.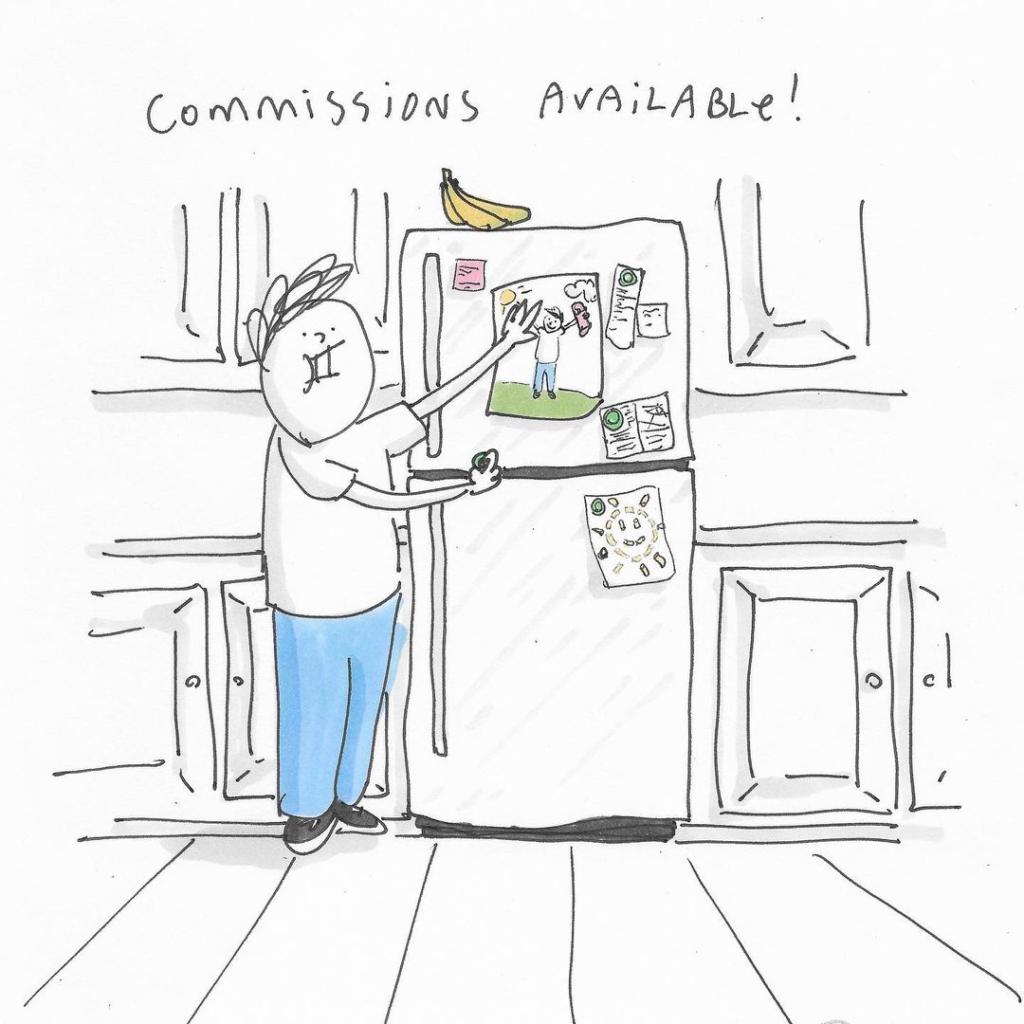 Your captions have got longer and funnier as time has gone on. Any advice for artists struggling to find their voice when writing posts about their work online?
Don't force it. If the art can speak for itself, let it.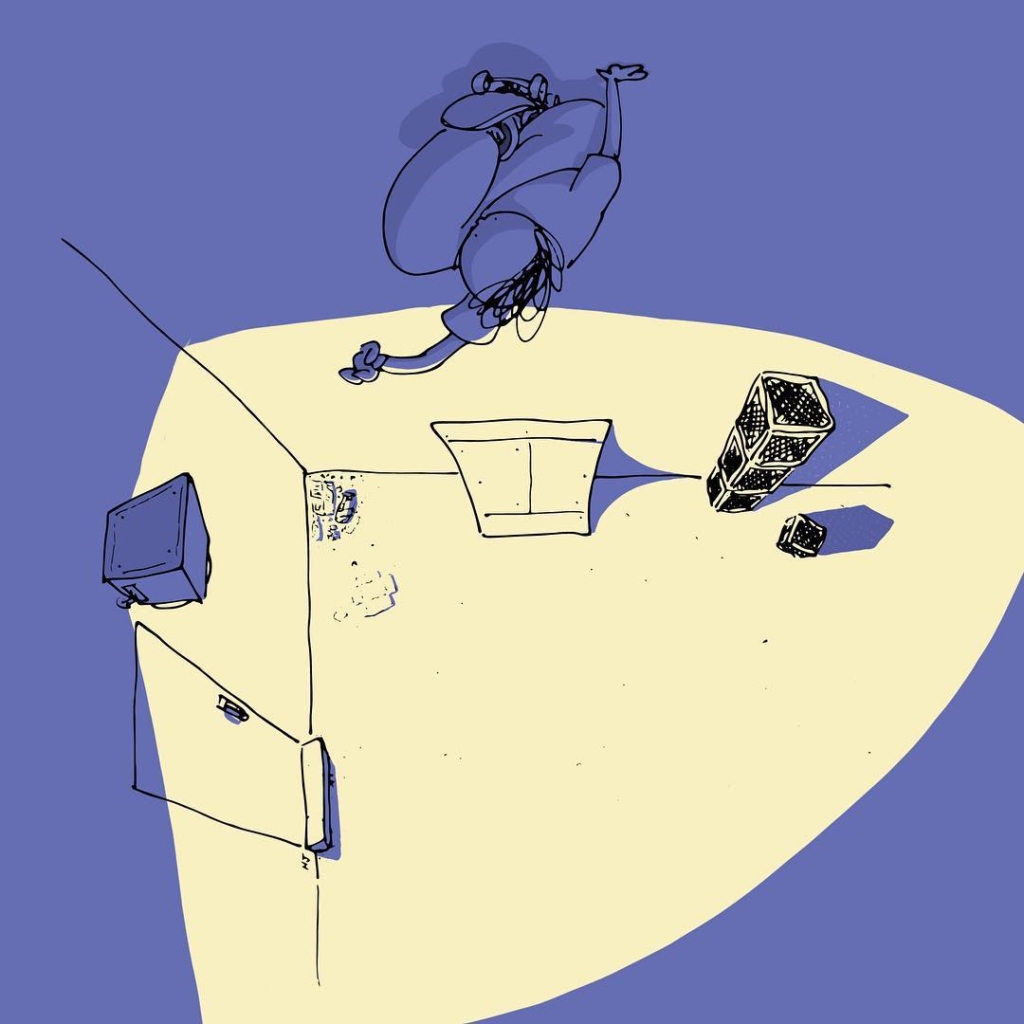 Your Natural Born Skaters Tee inspired by the film Natural Born Killers is sick. What's your favourite thing about the film?
Well, Woody Harrelson is one of my favourite actors, so that alone seals the deal.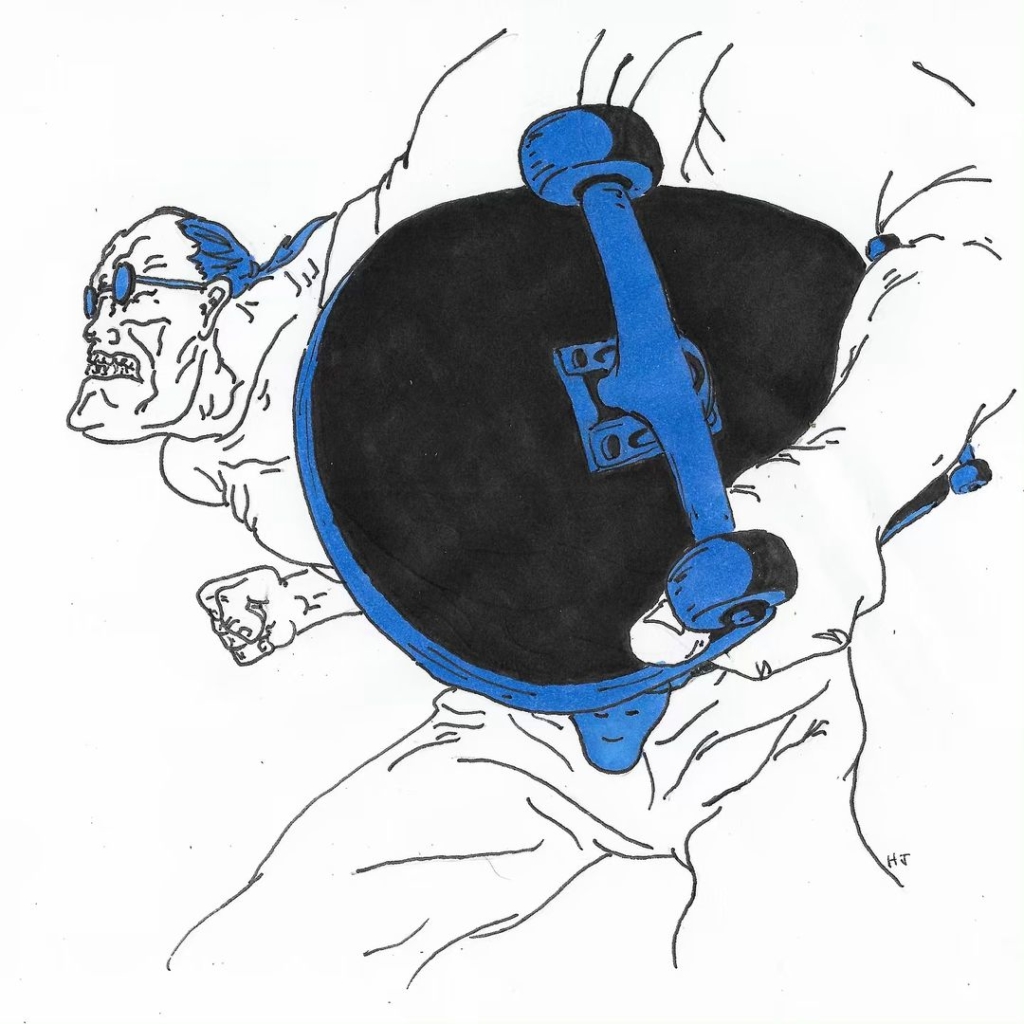 What's your favourite scene in the film?
The animation sequences in the film really stood out to me though because of the hyperbolization of the perspective and proportions of the characters to really match the altered mental state that the main characters are in.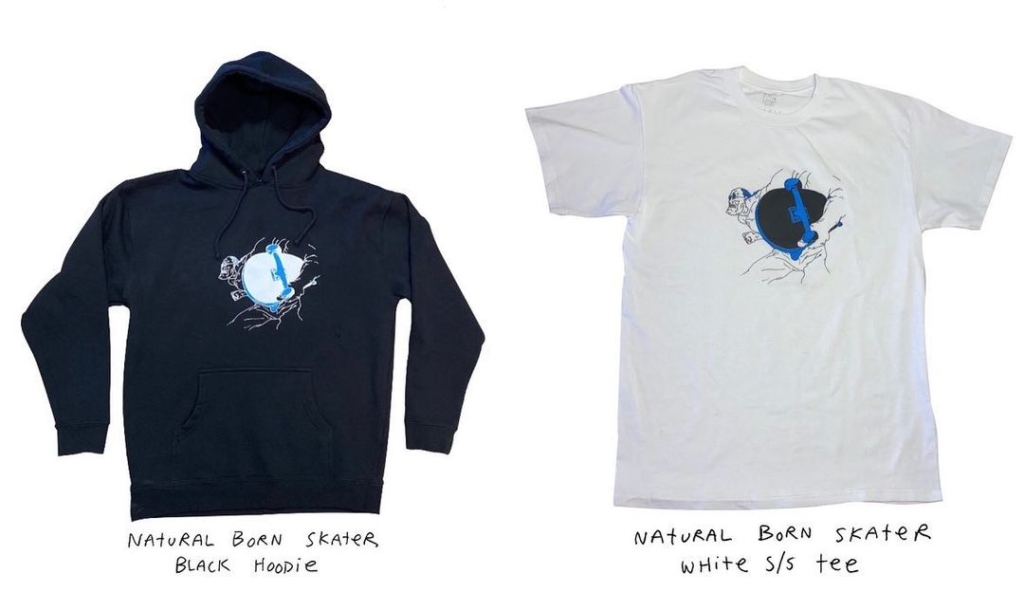 Sick. Are you working on any new projects or collaborations?
Some smaller stuff is in the works, nothing major shop board graphics and tees
There was also that recent Adidas collection I mentioned that we collaborated on that I am super stoked about.
Recently you offered free prints for people who donated to charities and funds you chose. Why do you think it's important for people to donate to the specific charities you chose?
I wasn't at any of the protests that inspired me to offer the free doodles in exchange for donation receipts, but I knew I had to at least do something after seeing the way peaceful protesters were brutalised by law enforcement, for protesting the murders of people of colour, committed by police.
I had to make sure I contributed somehow to not only their legal defense, but also to organisations that continue to fight against institutionalised racism.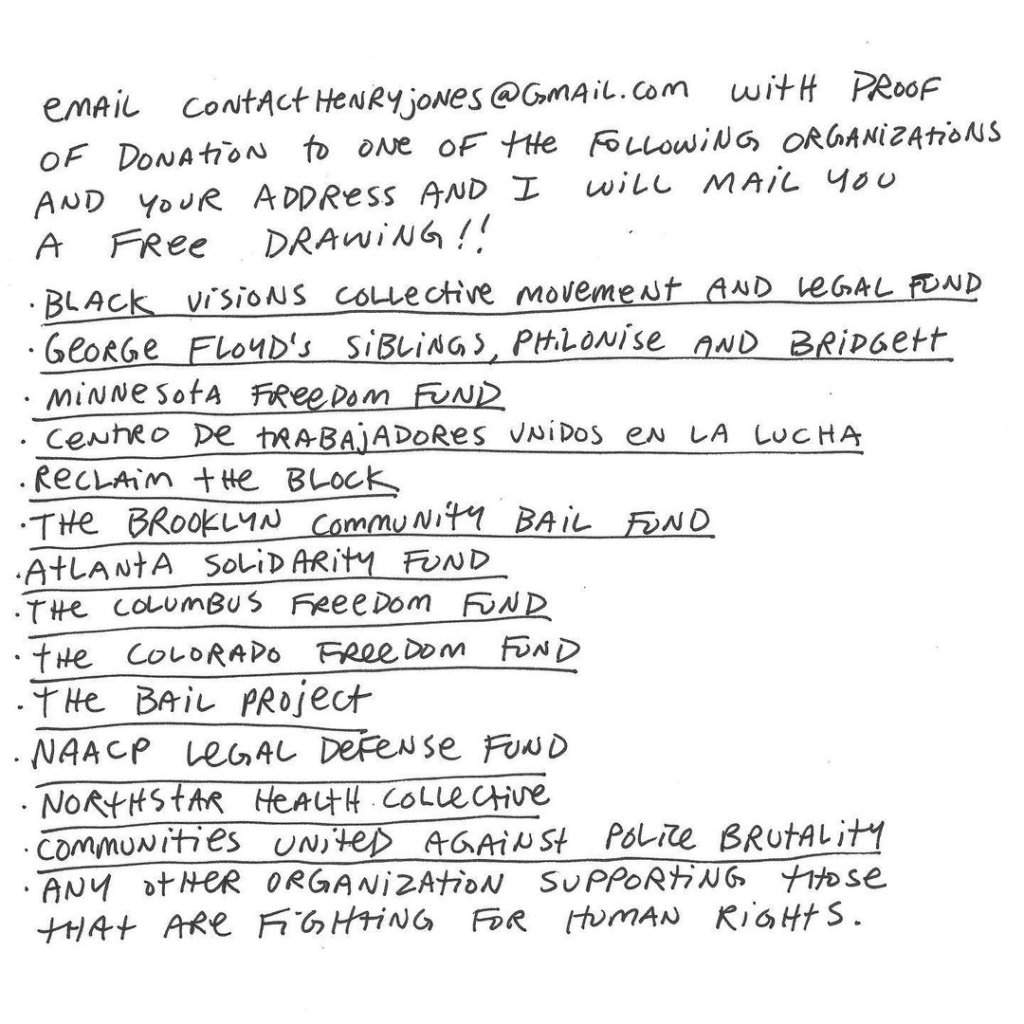 That's a great thing to do. I like your drawing about skate 'rules' and 'procedures'. Waiting your turn at the spot is an obvious one. But why do you think having 'procedures' is important?
The way I see it, at least in the context of that comic, is that 'rules' refer to ways in which to control other skateboarders, while 'procedures' are ways to respect other skateboarders.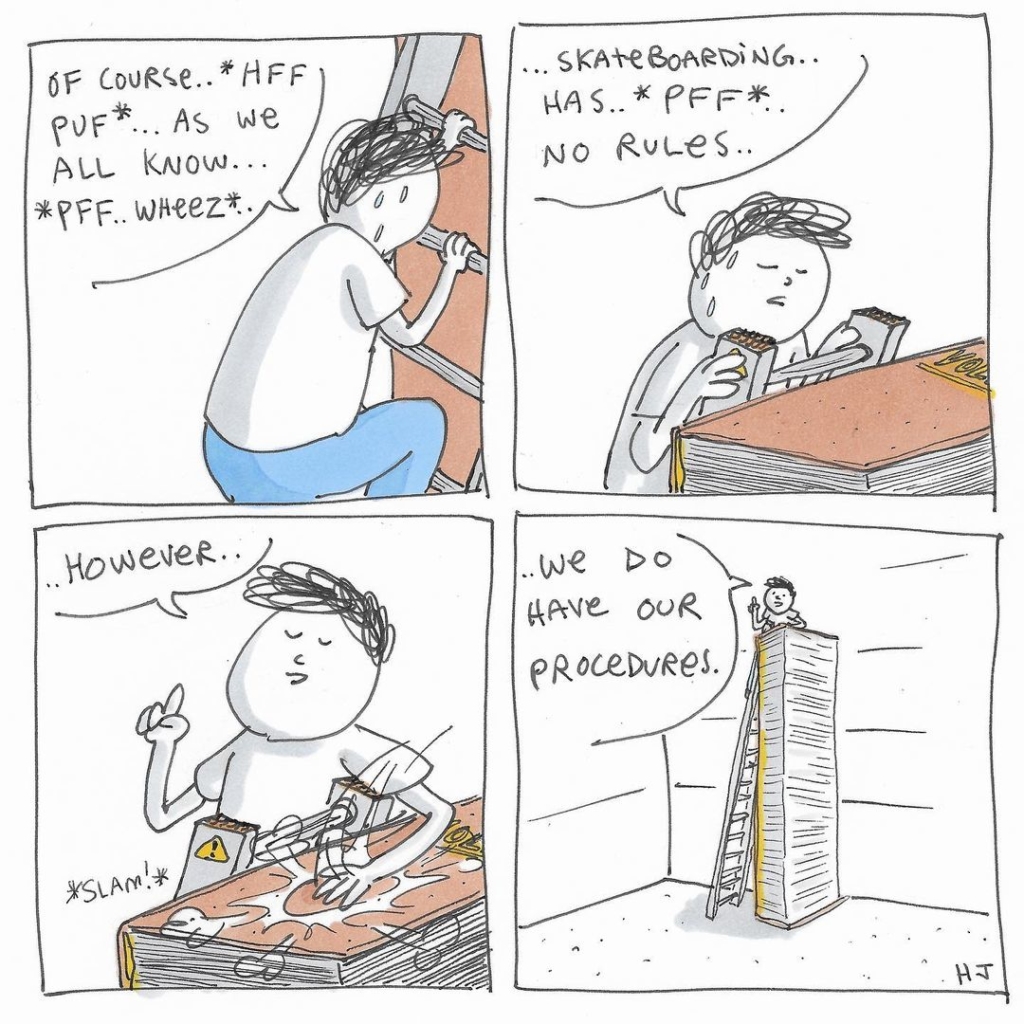 OK. I've seen you've switched up your own 'stylistic rules' by making animations. What inspired you to get your characters moving in that direction and do you plan to do more?
I'd like to work on more animated projects in the future.
It sure is a lot of work though. I'm definitely not streamlining my animation process right now though.
I have always tried to draw my characters skateboarding in a way that I think lets me imagine the entire sequence in my head, so I decided to just draw all of the frames and start putting them together.
Not 100 percent on this, but it seems like you started skating in the early 00s. What's your favourite thing about that era?
I actually picked up a skateboard in 1999.
The Flip Sorry era. I lived and breathed it. I'll leave it to the fellas at muni cause they can pull it off, but I miss puffy shoes and flex fit hats.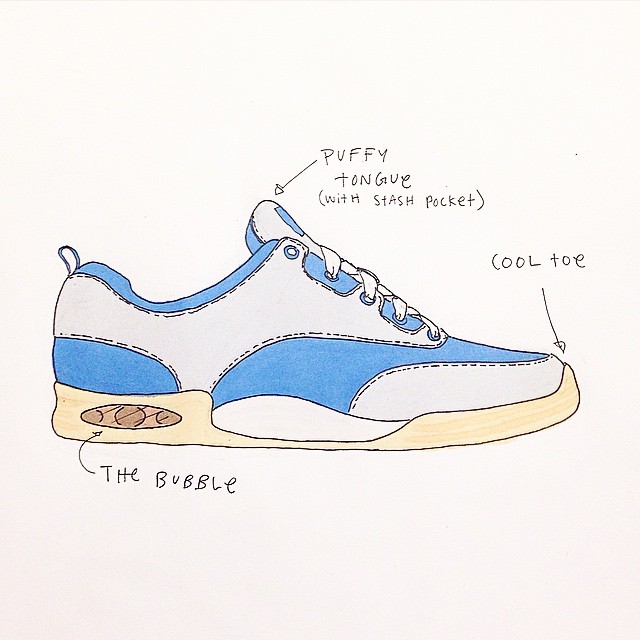 Haha, okay. You've drawn a few éS Shoes, like the Koston 2's and Accel. Both classics.But what's your favourite éS shoe ever?
Probably the eS One. It was like a slimmed down vulcanised version of the Koston 1 that came out some years after.
That was a good shoe. So, éS just did an online HD re-release of Menikmati. Who had your favourite part in that video and why?
I haven't watched it in a long time, but Arto Saari's part if I had to choose just because of the variety of spots.
 Growing up in West Chester, you must have seen Bam skate. What was the craziest thing you've seen Bam do in person?
I've seen Bam Margera have a pretty wild session on the huge Euro gap on his mini mega ramp, just before he burned it down.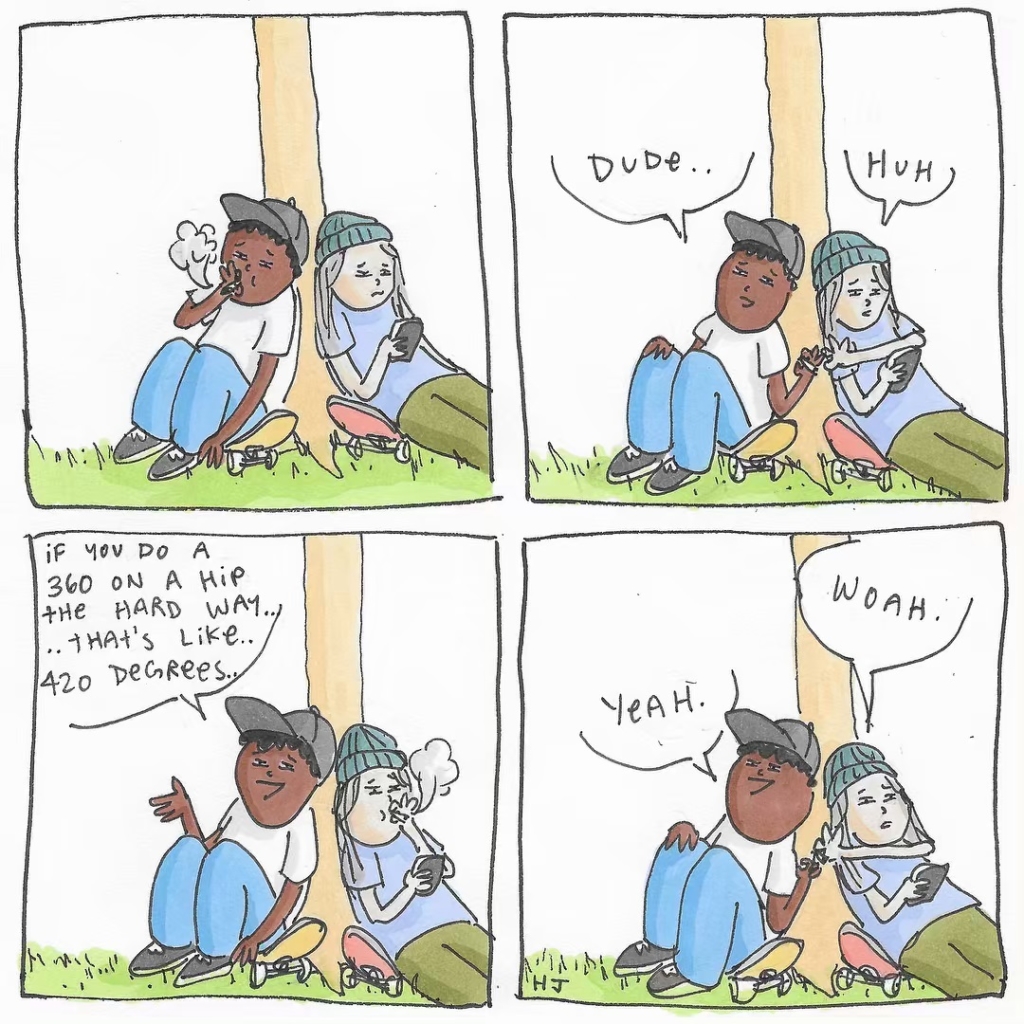 As if. So you used to work at the legendary Fairman's skate shop. Tell us a funny story about that you've never told before
One time the Etnies team came through for a signing and Ryan Sheckler was with them so we had a line around the block.
I was standing at the end of the counter where they were all sitting rolling up posters that people were getting signed by Ryan and the team.
Eventually, some kid asked me to sign his poster so I just kept signing every poster after that.
Now a bunch of people have an Etnies poster with mine and Ryan Sheckler's signatures on it.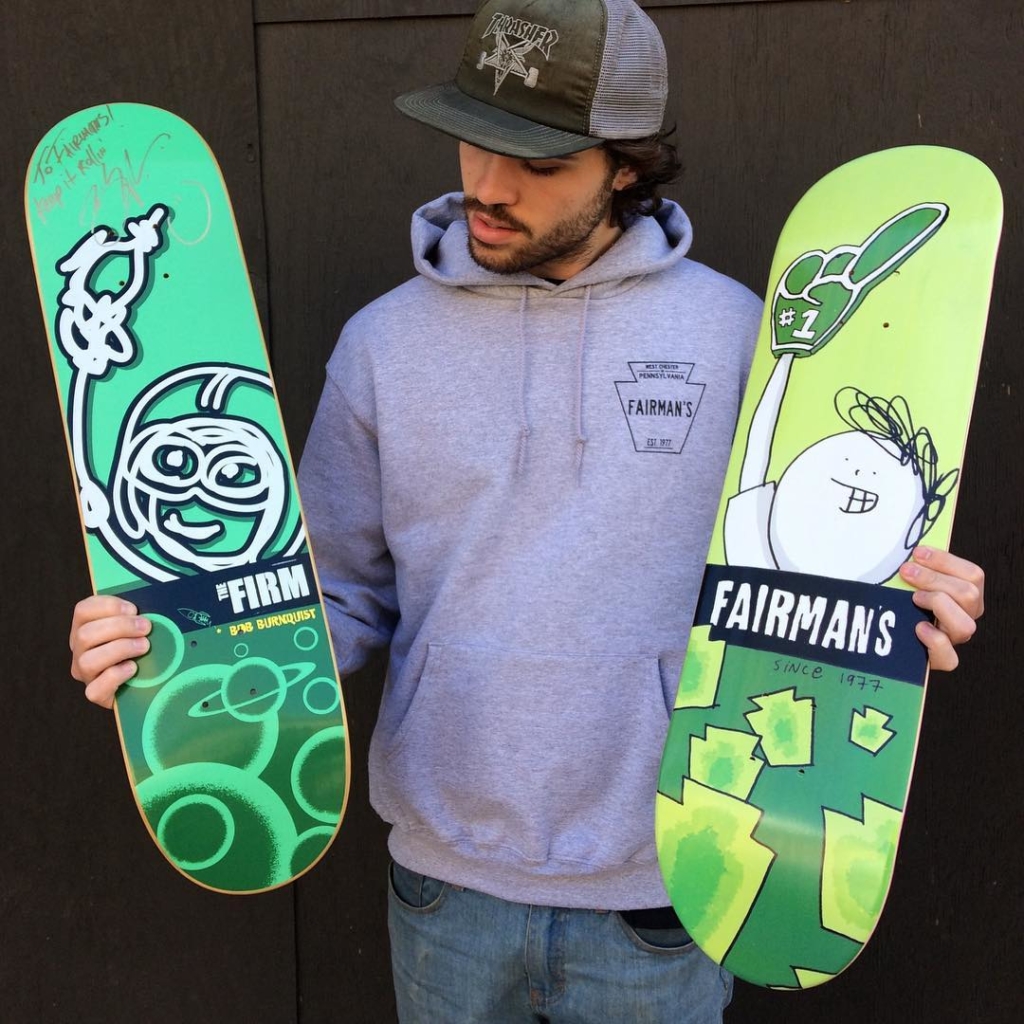 Jokes. What's your favourite thing about Fairman's?
Working with my friends, folks always coming through to hang out and shoot the shit, video premieres. Those were some good times.
Dave Fairman is the man.
You've got a great flick on your Frontside Flips. But who has your favourite and why?
My brother, Jake, taught me Frontside Flips so all credit to him.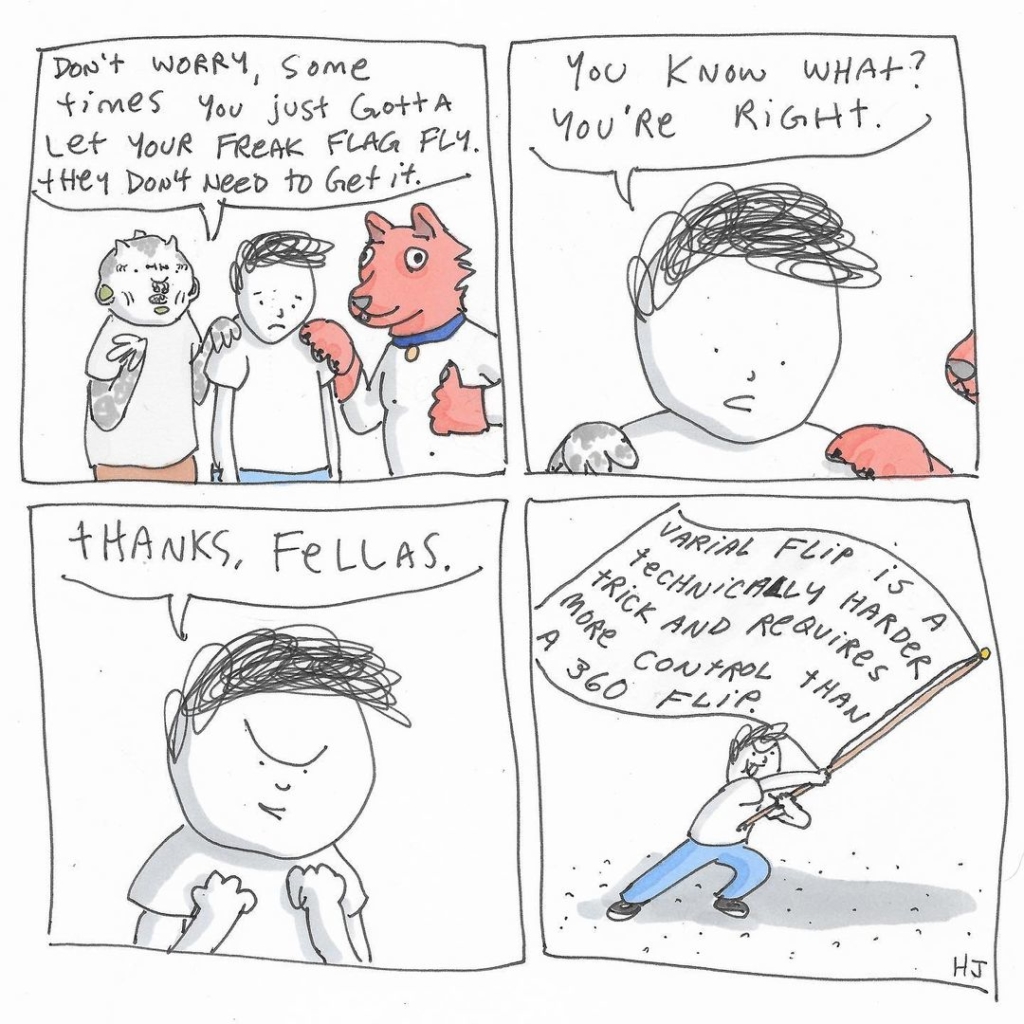 You've also got a solid tre. Who's got your favourite Tre flip?
I don't think I have a favourite of all time, but my favourite that I've seen recently was done at the beginning of a line by Nassim Lachhab that I saw on @whatpantsarethose Instagram page the other day.
Why do you like skating ledges?
Ledges = Low impact
What's your favourite trick to put down on a ledge?
If I can get it right, there's nothing like a good Kickflip Noseslide.
For sure. Are you working on new ledge tricks at the moment?
I can do Nollie Frontside Crooked Grinds really well but I am still shit at doing regular Frontside Crooked Grinds.
I wouldn't mind getting those down better.
Who is your favourite person to watch skate ledges?
My friend, Grant, because he can pretty much learn any ledge trick in a session if he wants to and then he'll do it across the whole ledge.
Rad. I've seen your well into skating flat bars. They are so sketchy to skate. But what's your favourite flat bar trick?
It took me a really long time, but I am finally comfortable coming from the side to 50-50 grind on flat bars instead of straight on after I started cross locking my trucks, so I've been doing that a lot and just seeing how long I can balance.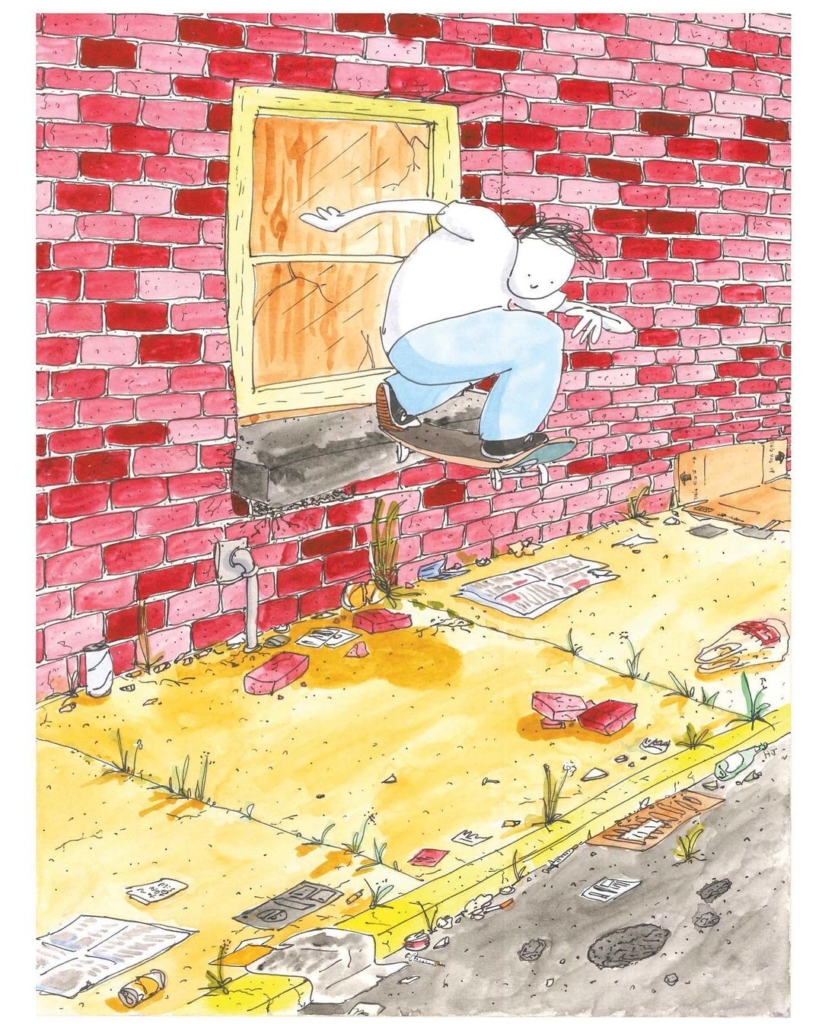 The Fakie Flip Front Board you did on that flat bar was sick. How many tries did it take and have you done that one again?
I've done it a few times since then. That first one probably took me a good 30 or 40 tries.
Your Backside carve over the bench at the China Banks in SF is rad. What was it like skating in SF, how long were you there for and what was your favourite spot to skate and why?
I was just visiting my friend, Scotty, for a few days. He used to live in West Chester but has been out in the Bay Area for the last ten years or so.
I wasn't in the city long but I did get a clip with him at this cool roof spot into a crusty bank too.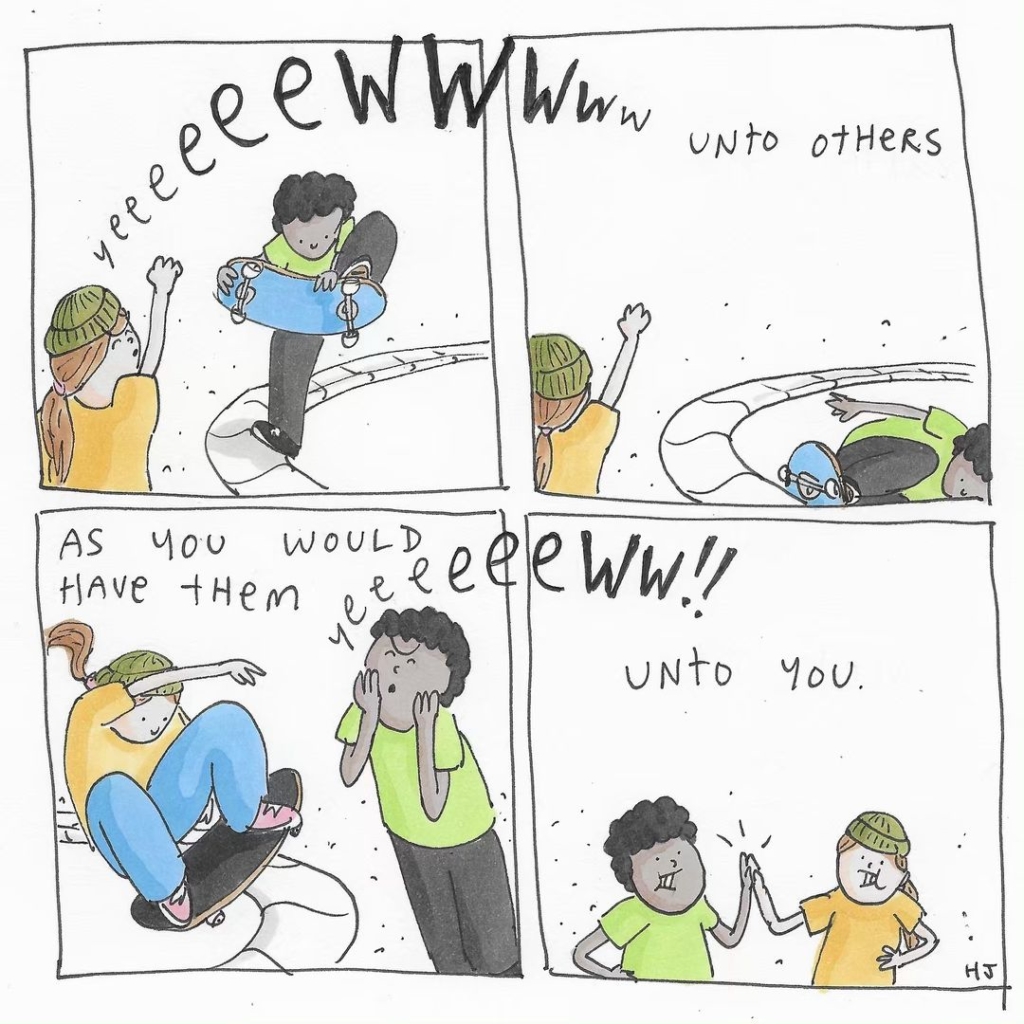 What's it like seeing your artwork tattooed on other people's skin and can you remember the first one you saw in the wild?
The first time I saw someone with my art tattooed on them, it was an illustration of a character saying to another "Why aren't you having fun idiot?" on their ribs. Someone sent it to me because it was the most liked image under the "Mark Gonzales" hashtag on Tumblr.
Jokes. So your good mates with Neil Herrick aka Noodle and you skate together. How did you meet and where did you first go skate?
I think we met at Radnor Township Skatepark. We've had plenty of missions around the tri-state area over the years.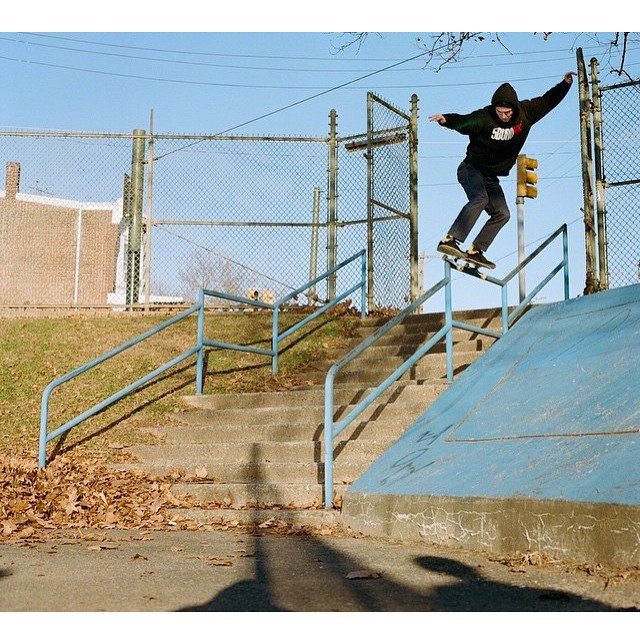 @_n00dle 50-50 Grind, Next Level Double Kink Rail: Shot by @billycocks
What's your favourite trick by Neil that you've seen him do?
He did this huge Pole Jam into the crustiest cobblestone bank in Newark, New Jersey one time that blew me away. It wasn't really even a spot.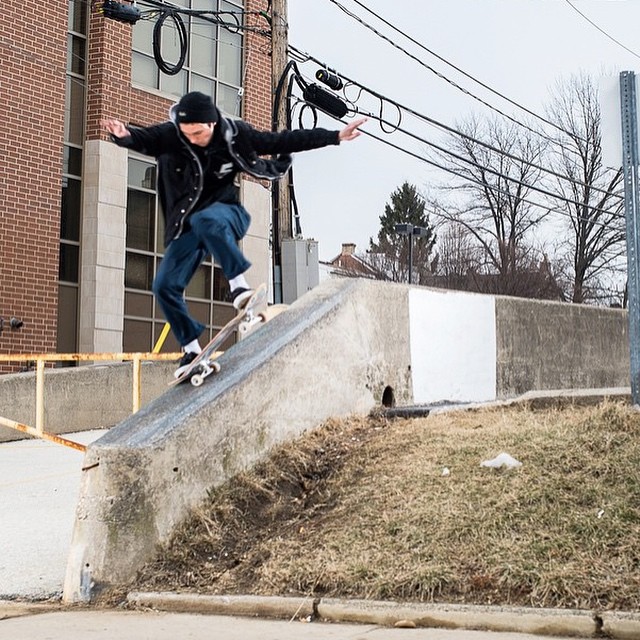 @_n00dle Noseblunt,West Chester: Shot by @bennett_norris
Favourite trick you've seen him do with your own eyes?
Probably that Pole Jam.
What's your favourite skate video of all-time?
Maple Skateboards' Black Cat Video if I had to choose. Always loved the animations before each part and the soundtrack is great.
Cool. Who has your favourite style on a skateboard and why?
Jerry Hsu, couldn't explain why
Do you have a favourite skater of all-time?
I don't think I could ever get tired of watching Ishod Wair skate pretty much anything.
Of all time though? Couldn't say.
Where is your favourite place to skate in your state?
When my friends still worked there it was always fun taking long weekend trips out to Woodward.
It's nice being that far out in the rural parts of Pennsylvania for a bit.
What's your favourite skate spot in America and why?
Depends on the day of the week.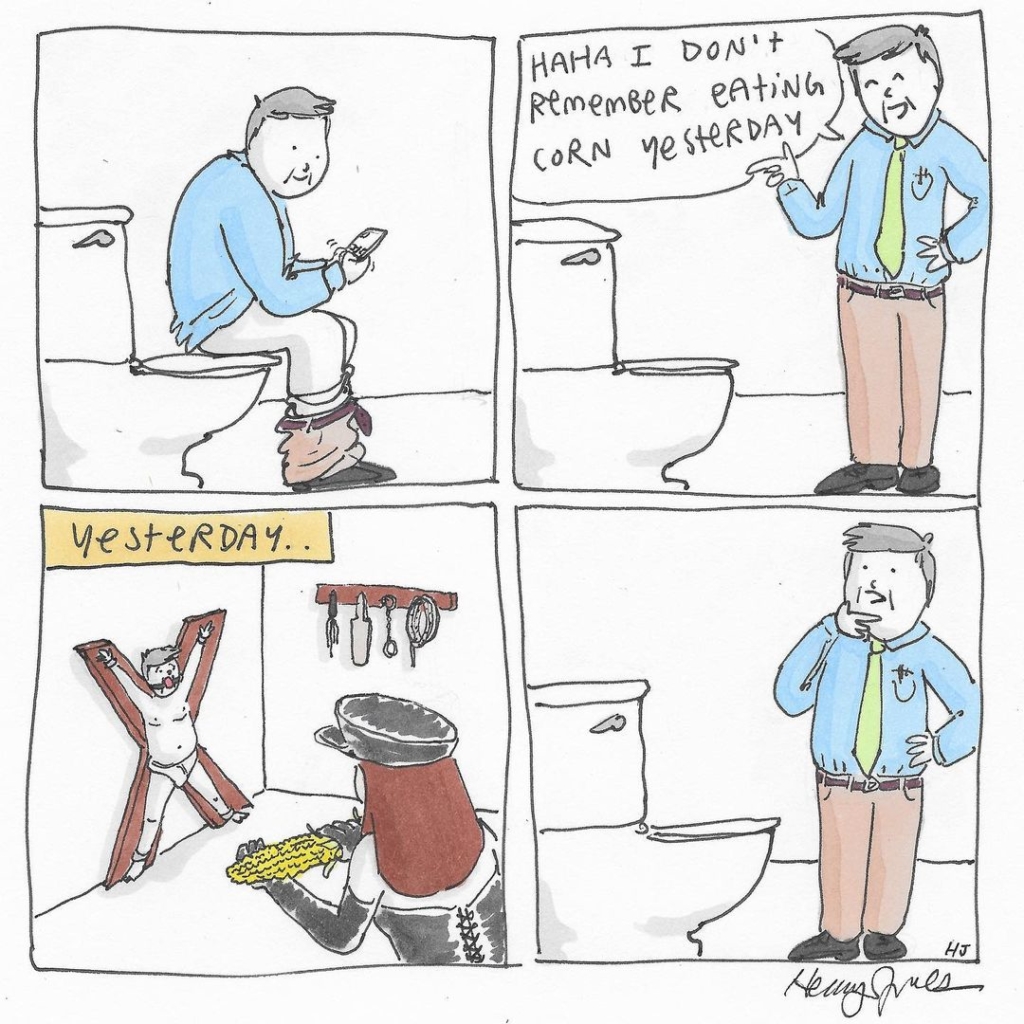 OK. Any last words for people reading this during Lockdown?
Wear your dang mask and find a good video game.