Callum Sidlauskas is an artist and skater and No Comply member from Birmingham who laid down a series of the biggest tricks at our Beyond Skateboarding jams.
So we had to hit him up for our first illustration feature 'Fully Illustrated' to discover how he got into art and skating, his artistic inspirations from his Dad's 90s clothing brand Dready, the Birmingham skate scene, Ideal, Kris Vile, travelling around Europe, life on lockdown, making face masks and doing uni tasks and his favourite things on and off his board.
Read his Fully Illustrated Interview below to discover it all for yourself.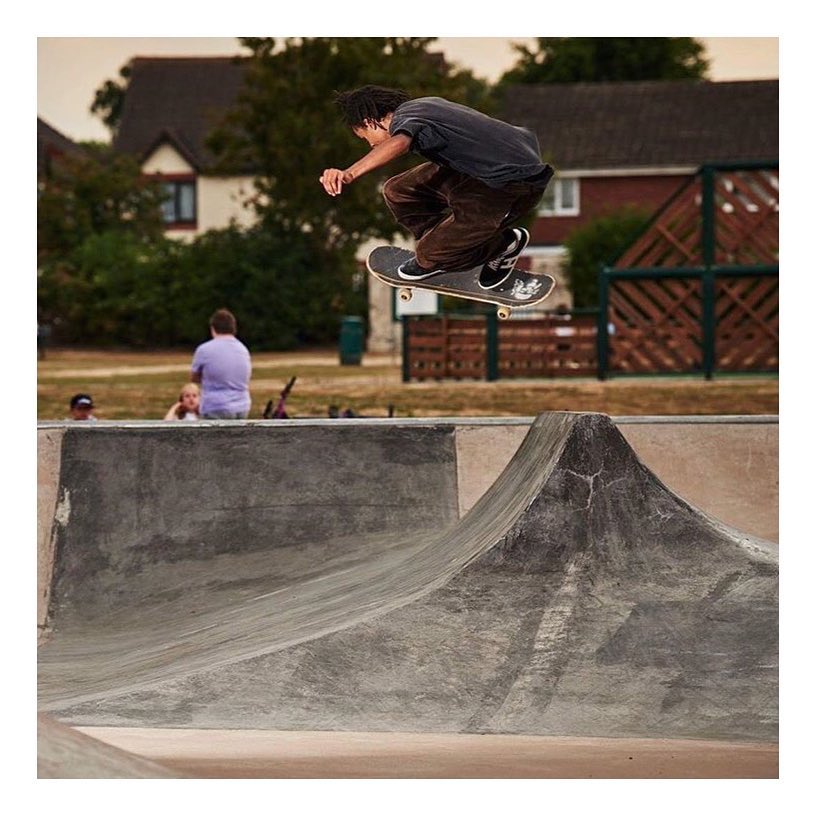 What's your full name?
Callum Alex Sidlauskas
Where did you grow up?
I grew up in Acocks Green in Birmingham and I have lived there my whole life.
I grew up there too
Really
Yeah, I went to Yarnfield School
You went to Yarnfield? That's my primary school..That's amazing we share that in common, that's cool.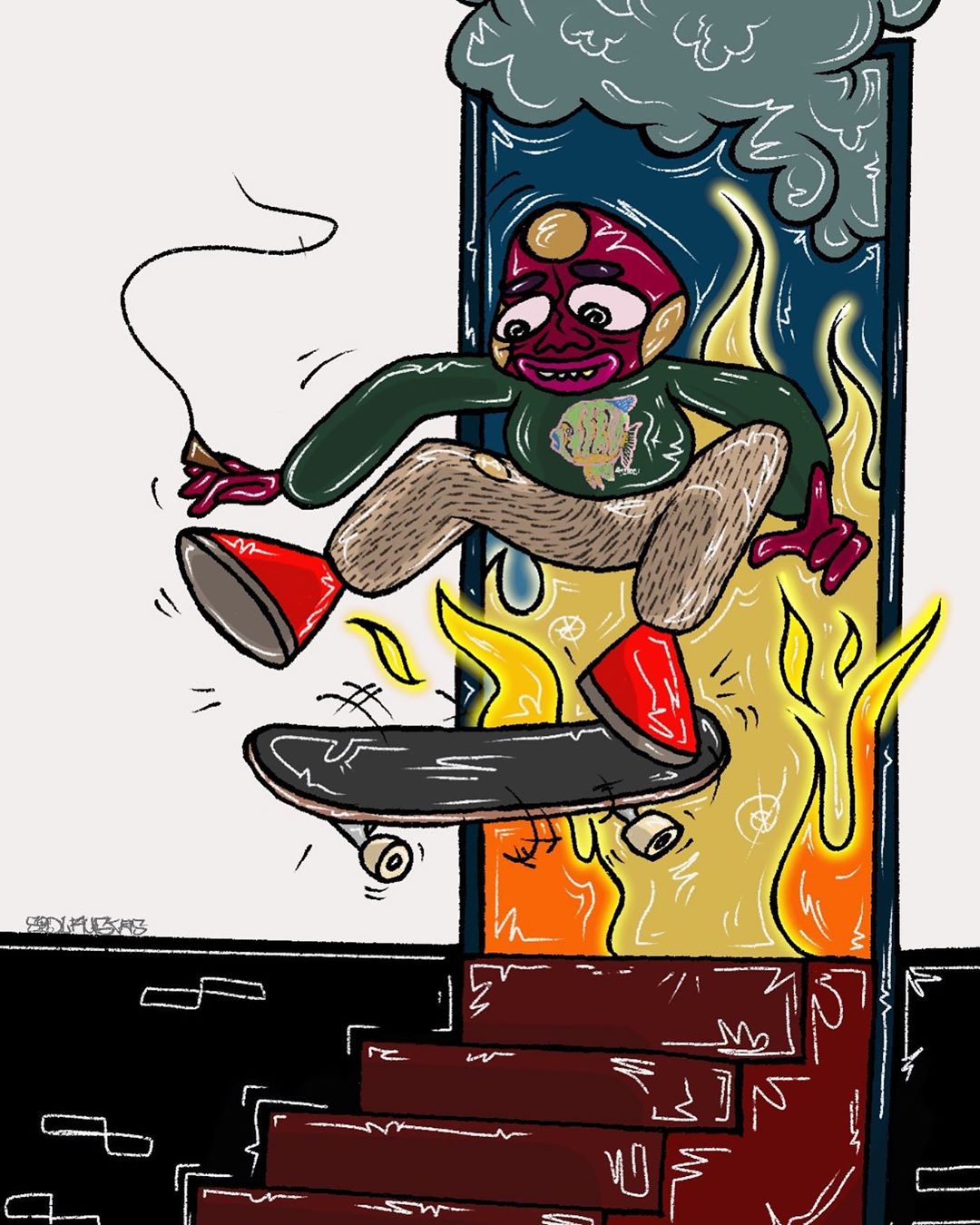 Ennit. What age did you start to make art?
I never stopped drawing from since I was a kid to now. It's one of those things, drawing is one of the things I do, even when I sit and watch TV. It's engraved into my head to draw. A lot of it is inspired my father, he created his own character that went on to be a global clothing brand called Dready.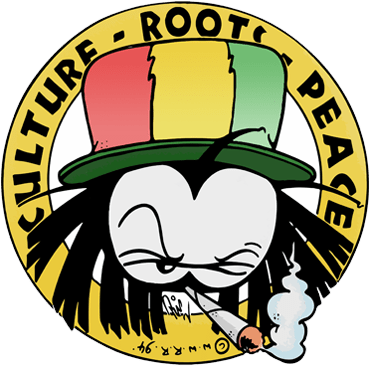 Did it influence your art?
Massively, it's funny because I originally wanted to draw but I didn't know what I liked to draw I just liked to get better at it.
Then for about two years after my dad passed I didn't make art at all.
It reminded me of him so much. But then as I relaxed it became more of an outlet, creating, drawing, it's a part of me and I needed a break and when I came back I found a new style I like to draw and create in.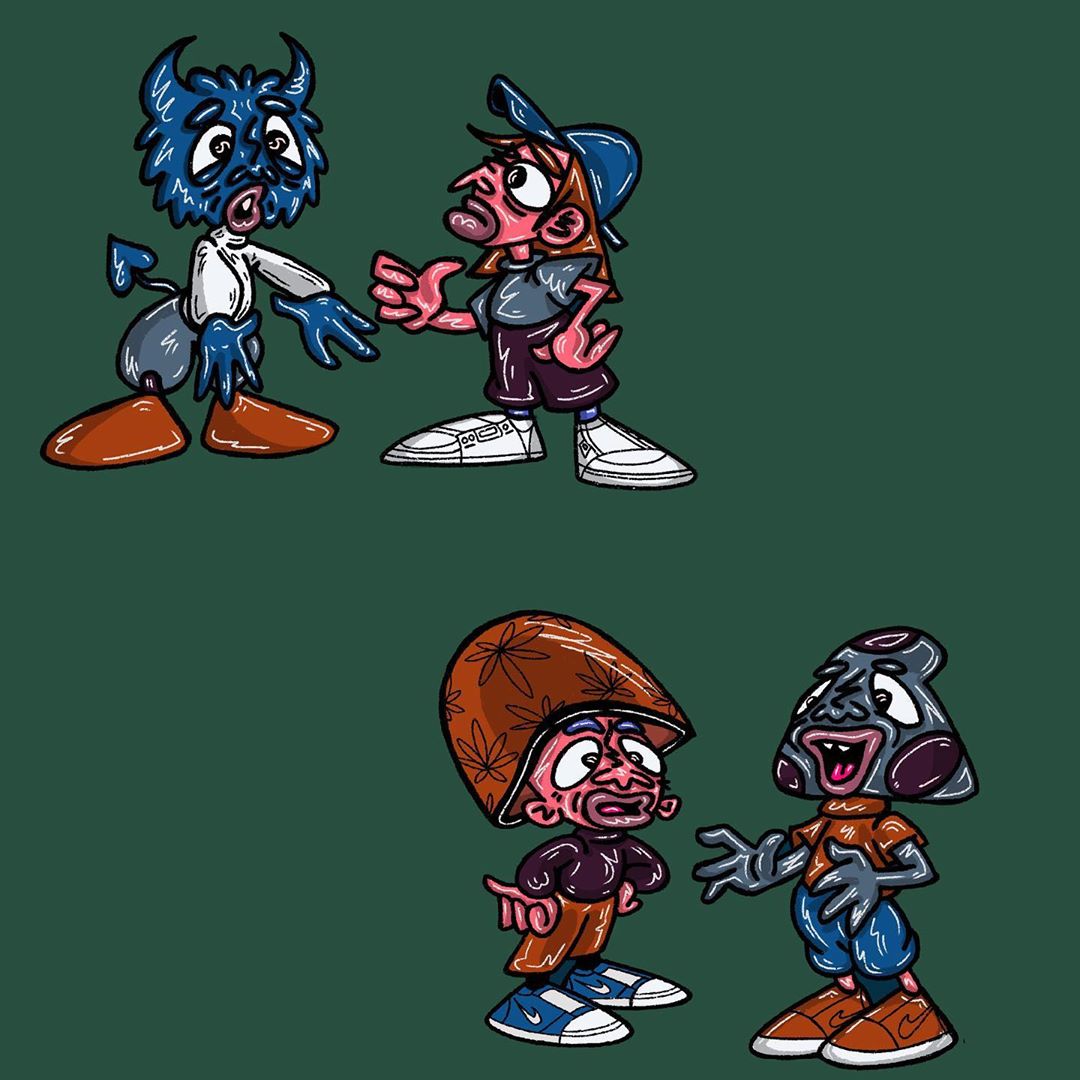 We're from the same area Jack Edwards is from you know
Before I skated I could see what he was doing, he was so far ahead for his age, you'd see him at the skatepark, Switch Flip 5-0 the top block first go. Like whoa, that's skateboarding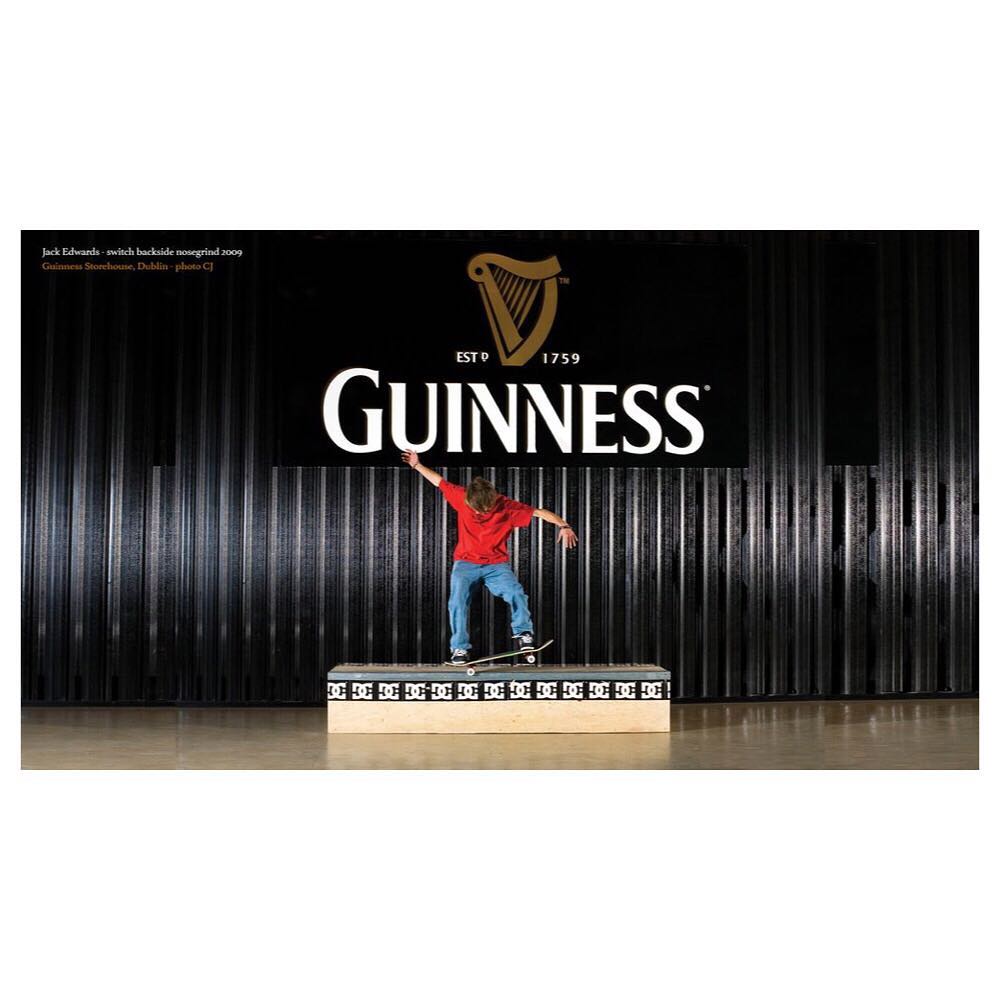 How'd you get your first board?
When I was really young, my Nan and Grandad, bought me one of the tiny ones you can just get a foot on.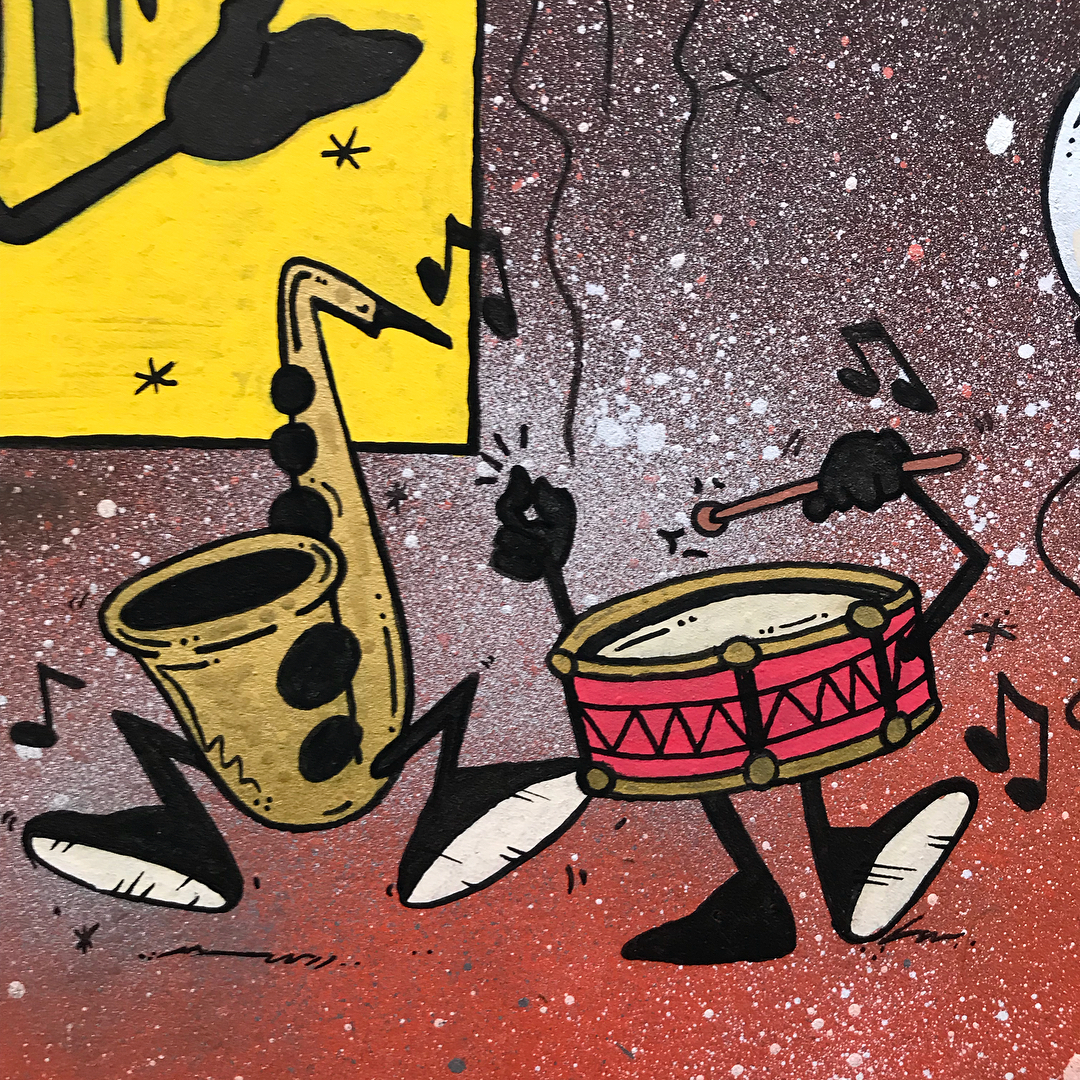 Yeah, a foot is better than nothing!
Then my auntie grabbed me one of those blank boards from Argos eventually for a tenner so, I had a couple of them lying around for years.
Where'd you learn to skate?
I would skate Gospel Oak, in Acocks Green or I'd link up with some kids from Solihull and skate the Solihull skatepark.
You know they took the mini ramp out?
It was the only good thing there!
I can't believe it man…
First spot you ever skated in Birmingham?
The first spot I ever went to? That was demo, (Demolition DIY spot).
How old were you when you started?
I'm 23 now. I started skating when I was 15 properly. So I brought a proper board then.
What was your first proper board?
It was an A Third Foot skateboard.
This kid down the road from me told me about Ideal, I knew about it from what people had said at the skatepark and said they'd been there and then I went down and then I didn't stop going back.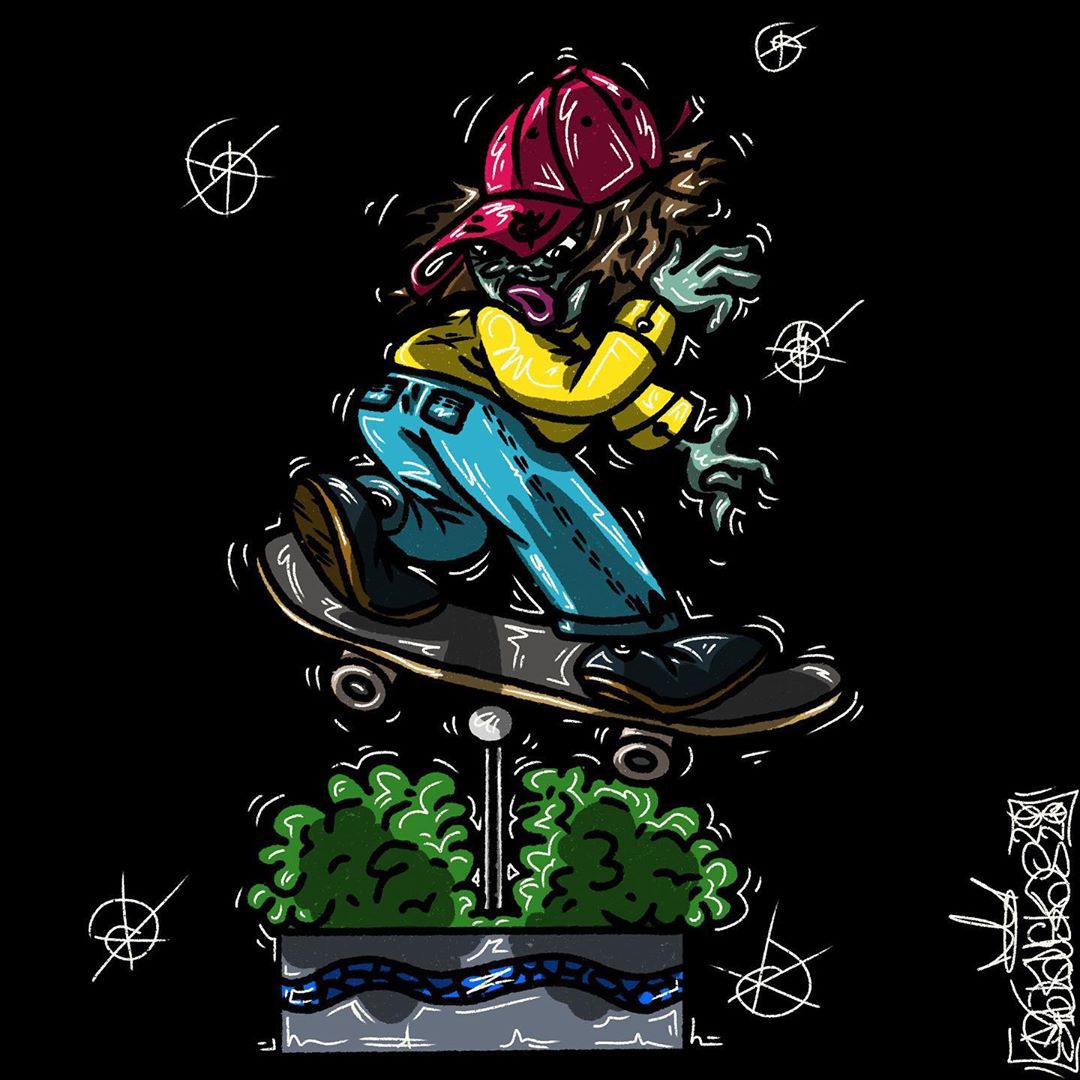 Where did you get that?
At Ideal, that was when I really got into it.
Before that I was just messing about in the back garden trying to do ollies on the grass.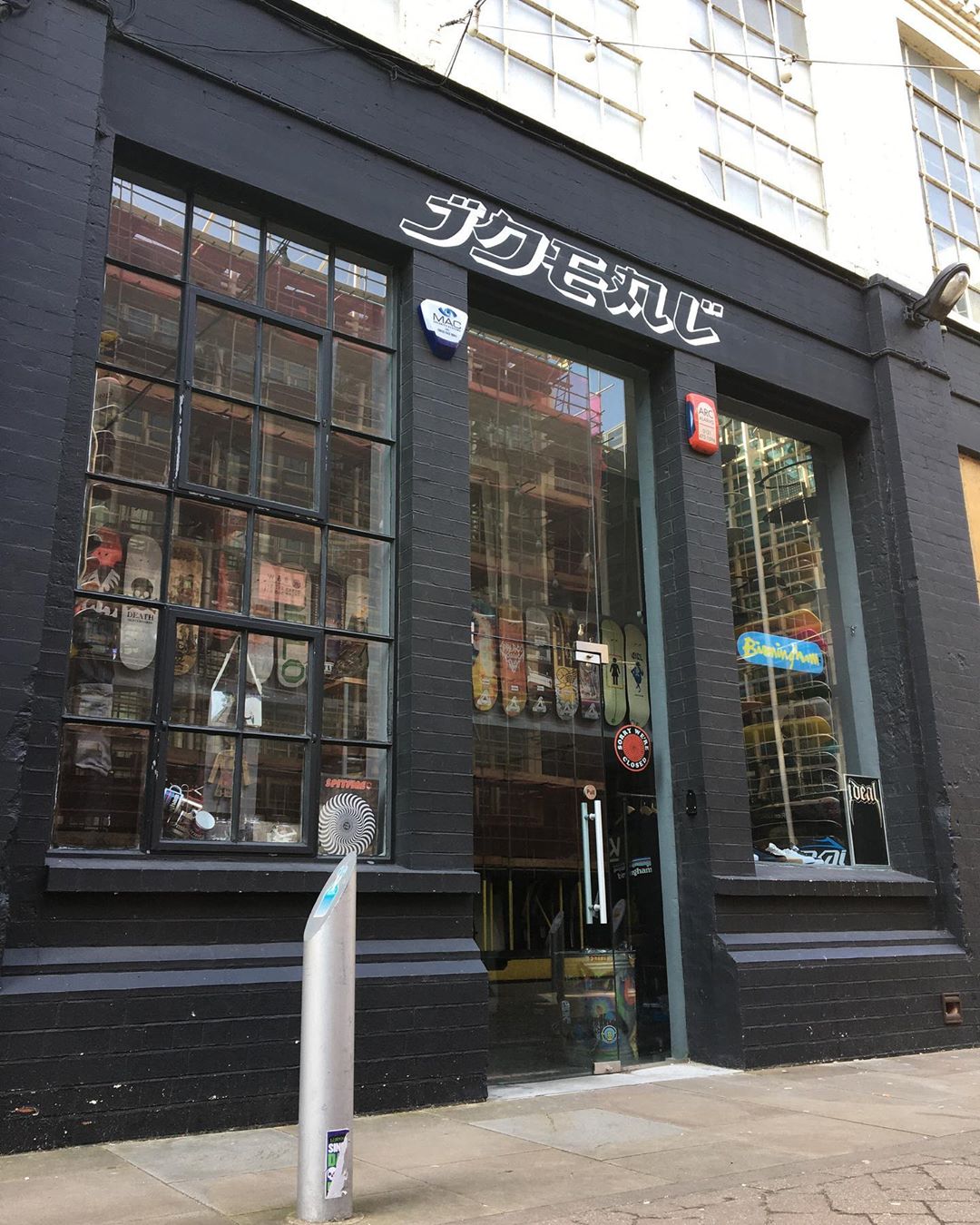 Yeah they are great people. What's the best thing about Ideal for you?
Well, The new Ideal shop looks dope.
The shop is doing alright and the scene is doing well, we have to make sure they are getting through these times; they've been the backbone of the scene since day one ennit. On and off the board.
So I'd tell everyone to go to their online shop and buy something as soon as they can.
Do you have any sponsors right now?
Nah.
Really?
Yes, I did get boards through Dwindle but it was Cliché and Cliché stopped suddenly and there wasn't much communication. They'd send boards to Ideal and that was that, I didn't have a say in that to be fair.
What about A Third Foot, did they ever give you boards?
Yeah in a way. A couple of years ago I designed a top graphic board for A Third Foot for their card series. They printed my two headed skull joker graphic on the top graphic. It was cool, they give me the opportunity to get in the production of a board. I was like 16, nearly 17. I was stoked to make a board.
Your dad clearly influenced your style but how has your art changed over the years?
Rather than copying something else, I started doing more stuff organically. It was like all of this stuff was stuck subconsciously in the back of my head and the more I was drawing the style I was drawing in evolved into a natural process for me to create in that way, with the message I try to convey with my work.
As a creative, as an artist that's how I want to represent myself. So it draws the elements of where my roots are but it is it's own thing.
Yeah for sure man. I was going to say your art uses colour in a very interesting way. Why?
It's all about, it depends on how I'm working, if I am painting, I will just chuck any colour anywhere, because I want to break up what's in those outlines so much.
The picture becomes harder to look at but it's very clear about what it is or it either has to be perfectly sat next to each other.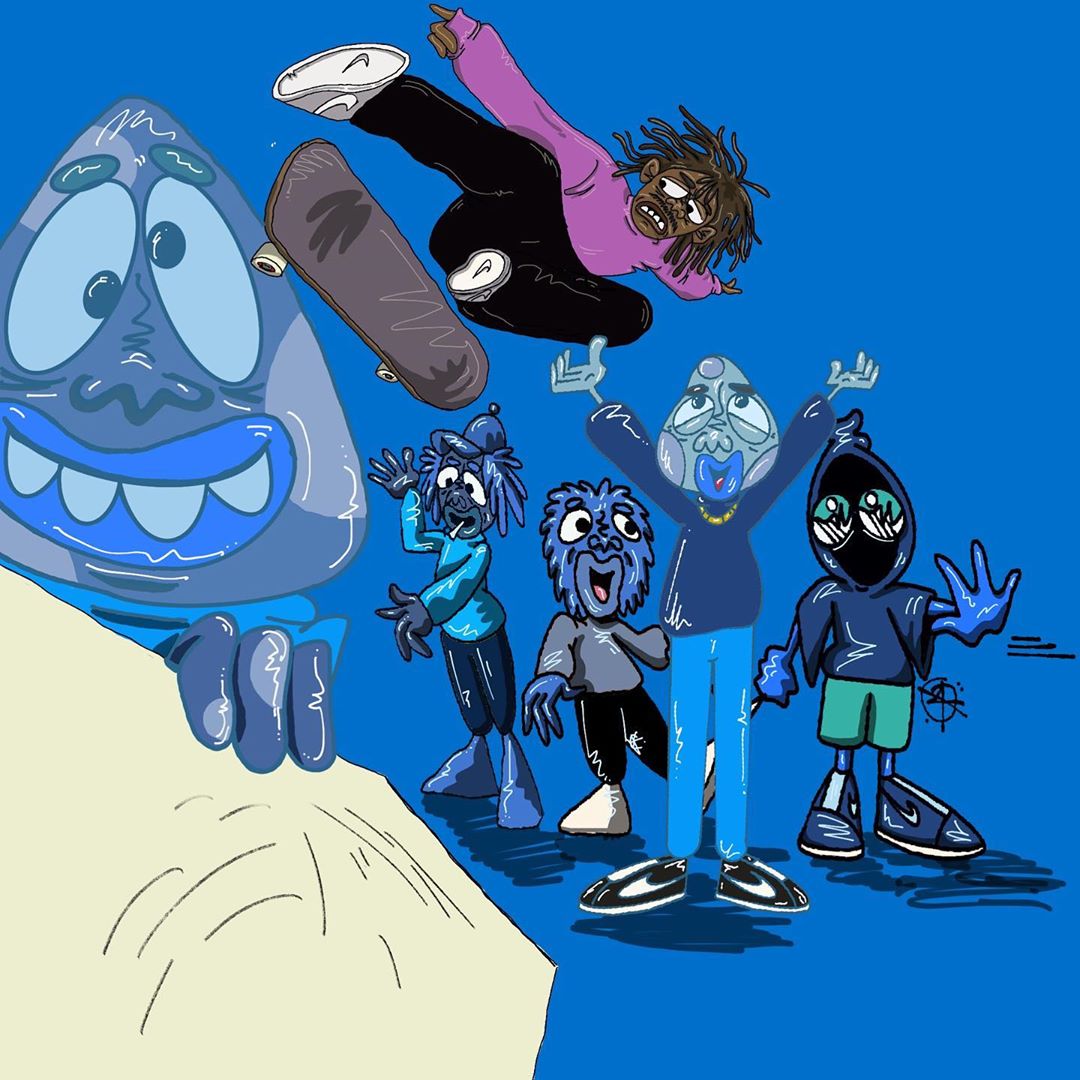 I see
Not everyone's going to see the colour the same way, so it will look better for some people and not for others, if it's opposites or if you use colours that apply to each other or white and dark surfaces and blend it in a way to use the background to give it more depth in the white.
I just like experimenting and sometimes it just happens 99 percent of the time, I don't have a lot of equipment so I'll just what I have to do at hand.
I get you
Art is expensive; you have to be willing to use everything and anything to create things.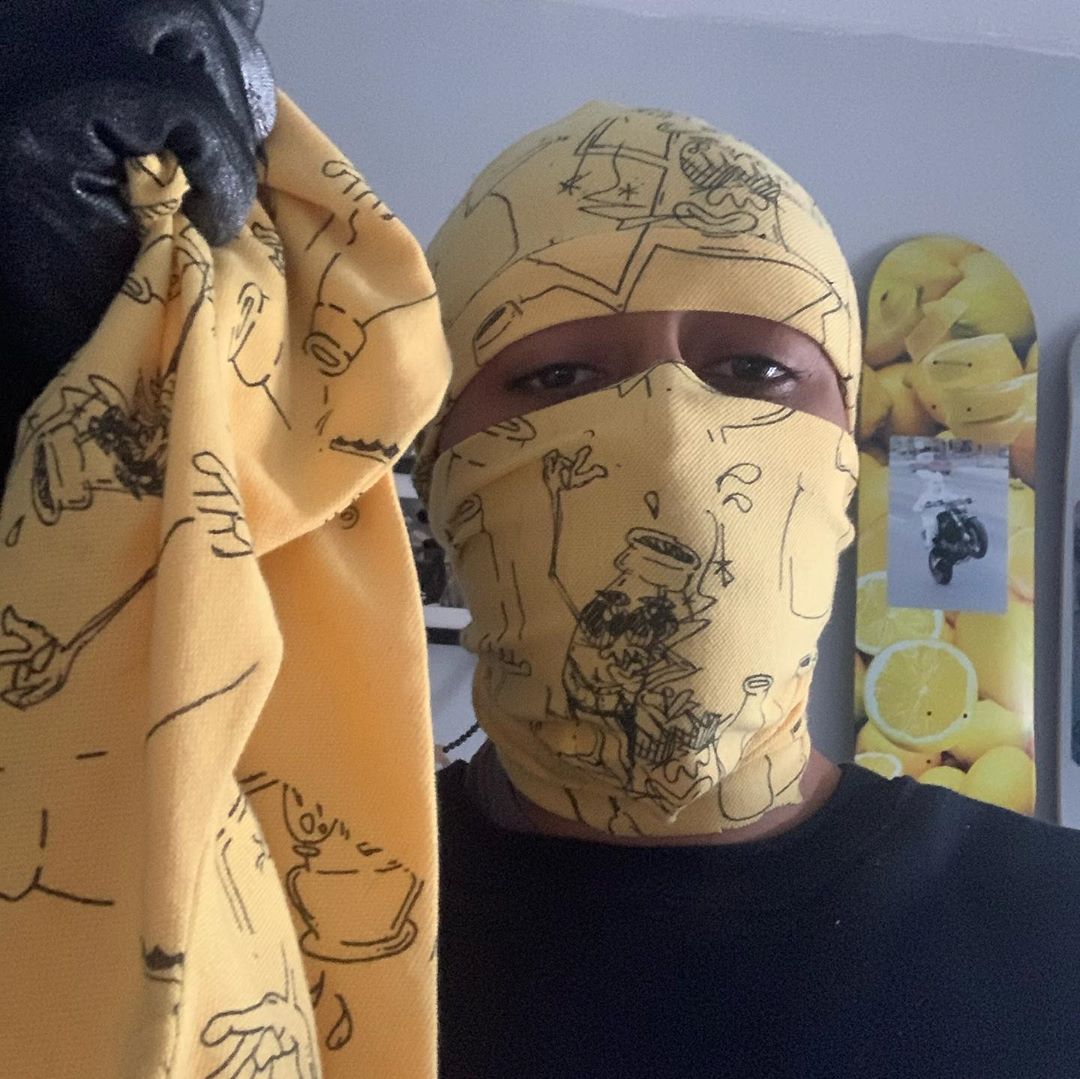 I've seen you make coronavirus masks, has that kept you busy?
I've been having to write this essay for Uni and there's no information about my subject on the internet and all the libraries are closed.
Ah shit
To be fair it would be in the library. I had to buy it and it was £50 and it came the day the essay was due! But the book is sick anyway.
Fuck
Yeah I've been checking it out, what was your question?
Face masks and Lockdown
I started to make some trouser ages ago and I wanted to mess around with the material so I made headbands and faceband with some material I had printed a while ago for that.
Working on anything right now?
I've been waiting to, with Dylan The Infamous, a producer and rapper from Birmingham, he's released a bunch of new music through Blah records and I did the artwork for his first album that was released on Blah Records in 2017 and it was just like Dylan's first EP when he was coming up you know.
Yeah
Yeah it's dope it's become a bigger thing for him now. So we're waiting on the release of a stop motion video that I made for his song that I created for him.
Nice
The song is called 'Comfortably Sad', he made it back in 2017 and it still holds up now
Sick
Yeah can't wait till it gets out there. It was a really long, awkward process, having to buy clay and having no idea of making a stop-motion video and having to put together a two minute video for it was challenging!
How did you feel about the output?
I watched the end result and I would change a million things but like the whole raw element to it, it's not meant to look professional, it's not high production, it's nice it has those roots to it. That's what Dylan as a producer from the north side of the city is all about so it's a natural insight to the whole thing. I think it came together nicely.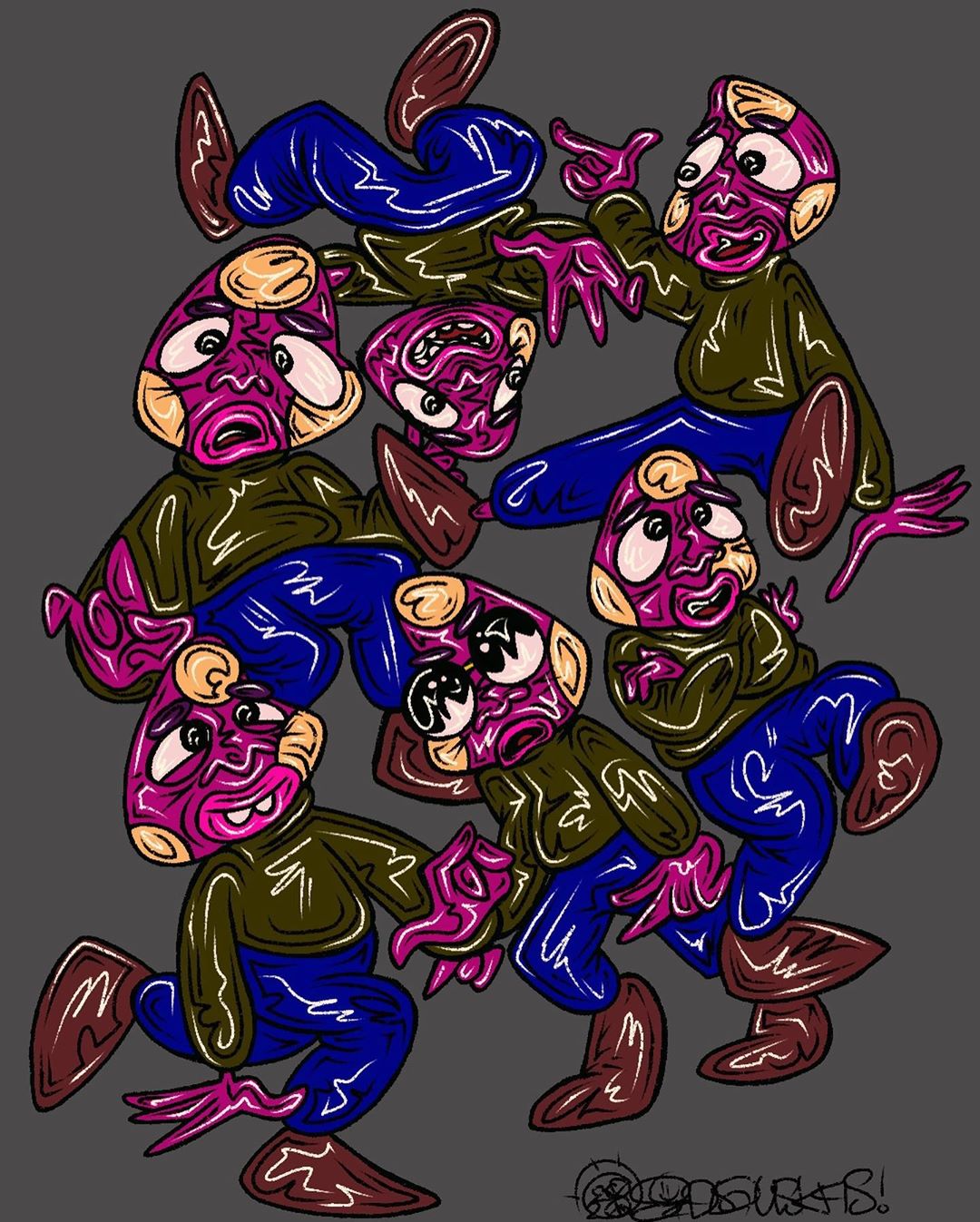 Have you worked on any other stuff together…?
We're always working on stuff together.
Look forward to seeing it. What's it like skating in Birmingham right now
I was living in town and the only place I'd skate was Eastside, there's a sick community of skaters there, we even had a jam there a few months back but there has not been a lot of communication for a while.
Why do you think that is?
I think it's time and people getting on with their lives and lockdown.
Not moving on but when people go skating nobody's making a video, there's nothing going on right now at the moment that makes the scene feel like it is progressing.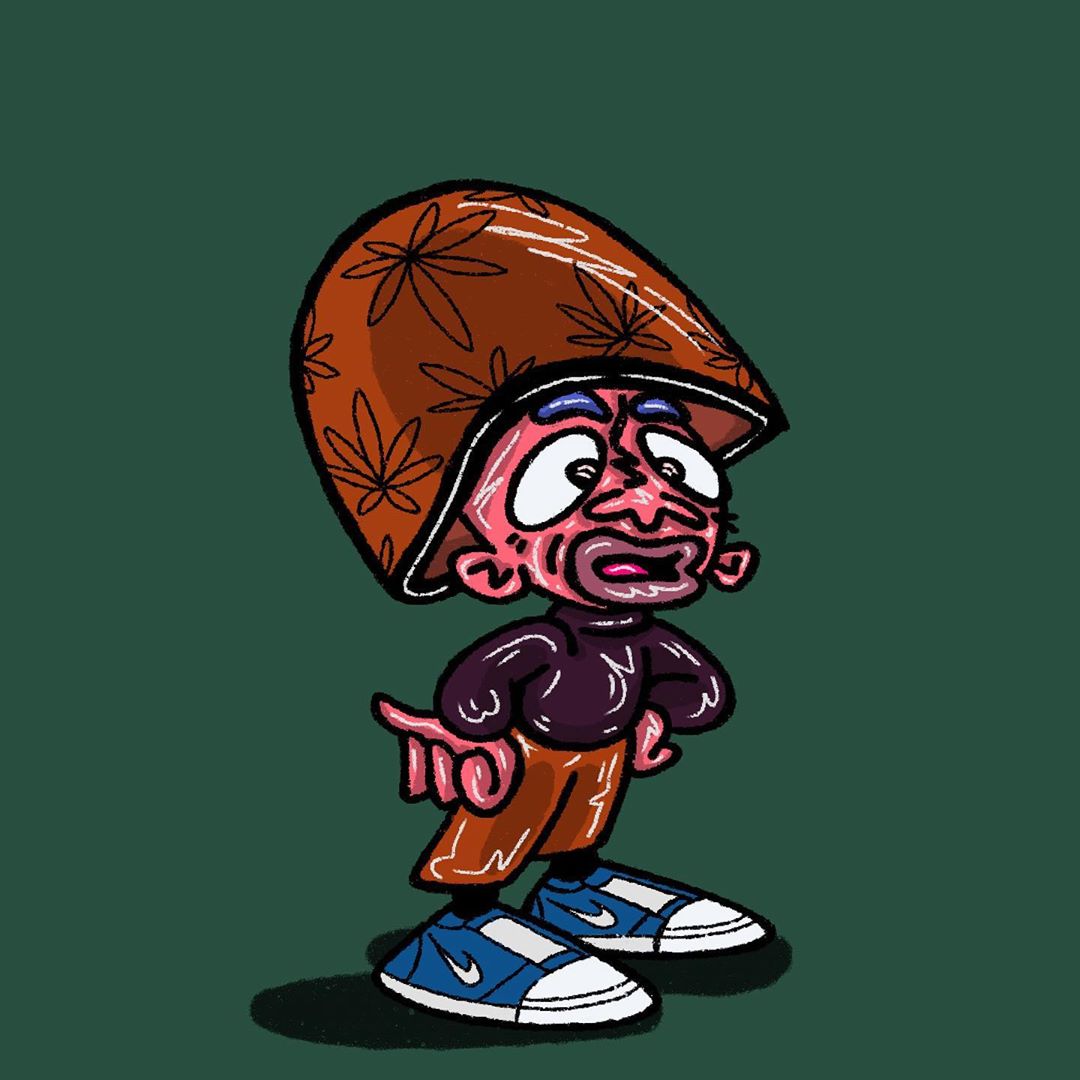 There's loads of skaters ripping it though. Look at the jam at Fastlands that we did.
Yeah and Marcus Palmer for example, he's out every day and when he's not working, he's killing it. He's always on it; he's always had that mentality he's had since day one.
It works in Birmingham, It's a good scene. It's fun. I feel like it is a crucial part of the UK skate scene, it's got Fastlands and Ideal. At Eastside, sometimes you get 60 people skating at the same time.
Do you skate with Kris Vile?
He'll come down to Eastside and make a new ledge and everyone will go, there goes the session!
Kris is amazing.
Yeah Kris Vile can skate everything.
Skating with Kris is so sick. It became a thing like how I wanted to skate to, I'd never expect to be as good as KV but he stoked me up to go out and do tricks. From day one he always hugged me up and been really safe and kept me rolling. I'm skating a board that he gave to me right now.
Best trick you've seen Kris do?
Oh my days! That's difficult You know the Alexandria Theatre?
He likes pops up the big ledge and he does a Frontside Wallride grab, it's so fucked man, I didn't even know he could do that trick, it's insane man, I think OG filmed that.
Who is Jamie OG Hewitt?
Jamie OG Hewitt is to me is just hype. He's a legend. I just met him through going to the ramp and just from skating and wanting to skate with him and so we ended up being just a case of being in the car.
I'd give him some petrol money, he'd pick me up and I'd be in the back of his car getting really high and we'd drive to stoke, Me, Chris and Jake Smith and OG behind the wheel, feds are rolling by and we're having jokes, that's the definition of him to me. He's a legend.
He recently got married it was such a sick day and it was dope to be there. All the homies were there to celebrate it, it was sick.
It's good to see, he's done a lot of great stuff for the Brum skate scene.
All of those guys have look out for me in skating and in life, the whole Brum skate crew are legends.
Yeah
That's why I'm surprised why there's been a lot of communication, now it's lockdown; everyone is just waiting to get out so loads of skating is going to go down for sure.
You've done a lot of tricks down Fastlands 9, how did that back three go down?
You know what, that was probably the quickest back three I've ever done.
That was the first big one I've tried, I'd learnt them a few weeks before in 2015 and I learnt then in Wednesfield skatepark off the edge, started doing them all the time, then I went to Fastlands with Andrew and Lukas and a few other skaters.
I did it down the 7 and I was out with my friend Todd the next week and he filmed it and it took about 15 goes, I was more stoked I could Tre Flip after because I could barely Tre at the time!
How long had you been skating for?
I'd been skating properly for about two years full on at that point.
Why'd you try it?
I remember standing up there to do it and I was so determined to do it. I'd never rolled way from a trick on that level so I had no idea how it felt to roll away and when I did I was really stoked on it, it's one of my favourite tricks that I've ever done on my board.
What was rolling through your mind at the jam when you landed the Nollie Bigspin?
It's a go to trick for me, I love the trick and it works for me and I've always gone Nollie Backside, Nollie shoves, Nollie back threes and stuff, it works naturally for the way I skate and I can rollaway from them. I wanted to try it down there.
The one you landed was perfect
I'd been at work all night, I'd been up all night, I had to pick up my board from miles away, skated the jam, did the Nollie Bigspin and then went back to work at my bar job till about 4am then up all night, then back to the work after I landed it.
No way
That's what I wanted to do with the trick, I needed to make the most of the time I had so it felt good.
Any other tricks you're proud of
I don't know, I just like going out skating with my friends and doing shit, the one awkward spot I went I want to go back is by Birmingham Library, I backside 180ed down that and it would be nice to try something else kind awkward down it.
Have you travelled much to skate?
I skated in Barcelona, Paris, London and stuff, and all the parks and stuff around the UK, like Manchester and London too.
Nice
I love street skating. I like parks but street skating is where it's at.
Definitely. Let's talk about your favourite things man.
OK cool
What's your favourite skate photo?
Chris Johnson's photo of Marcus doing a front rock in Bordesley Green Skatepark, it's so fucked up, it's just crazy, off the back of the board, he's twisted in both directions, it's such a sick photo.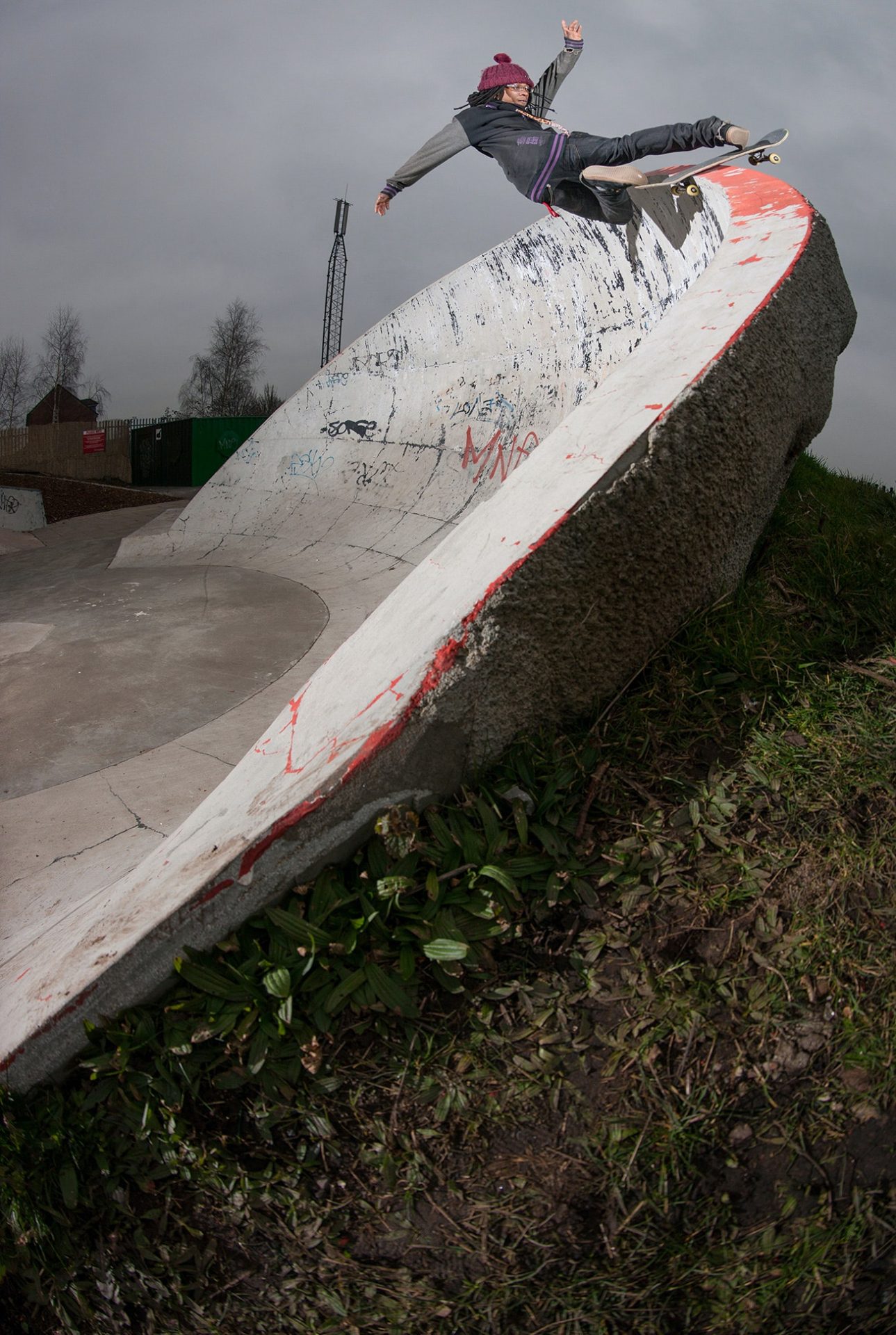 Yeah for sure
It's a beautiful photo. Knowing the spot and not even being able to imagine doing it, it makes even more gnarly and especially as it's Marcus and he's the homie.
What's your favourite video part?
My favourite part is Ishod's Quartnersnacks Remix. He's probably my favourite skater, any footage I watch of him is insane. I'll watch any Ishod footage.
Favourite piece of art that you've made?
There's one piece, I sold it to a guy called Toby who lives in London, I made it for him as a commission, it's 4 x A1 size illustration, it's a big scene with loads of hectic action and the whole creation of the piece was done at home and I took photos of the process, for the biggest piece I've done it was very meaningful.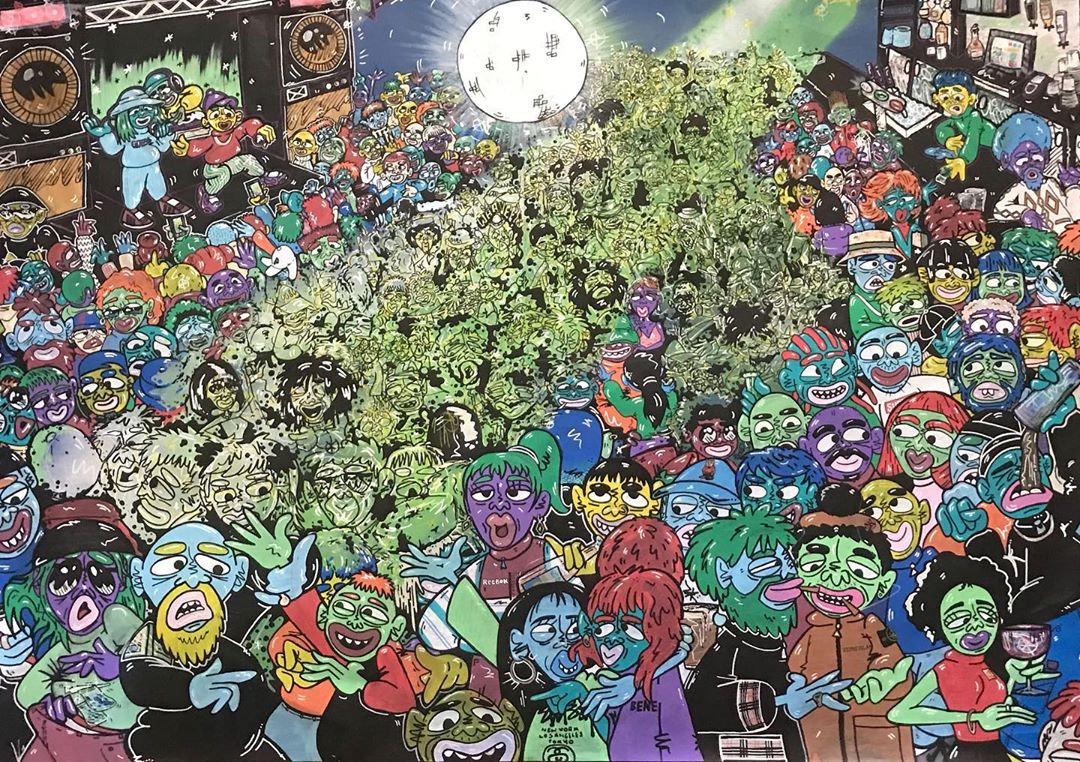 Nice. Favourite place to skate in Birmingham?
My favourite spot in Birmingham would have to be Fastlands the most, because of the banks but we always end up going to Eastside more and recently I've been going back to Gospel a lot too.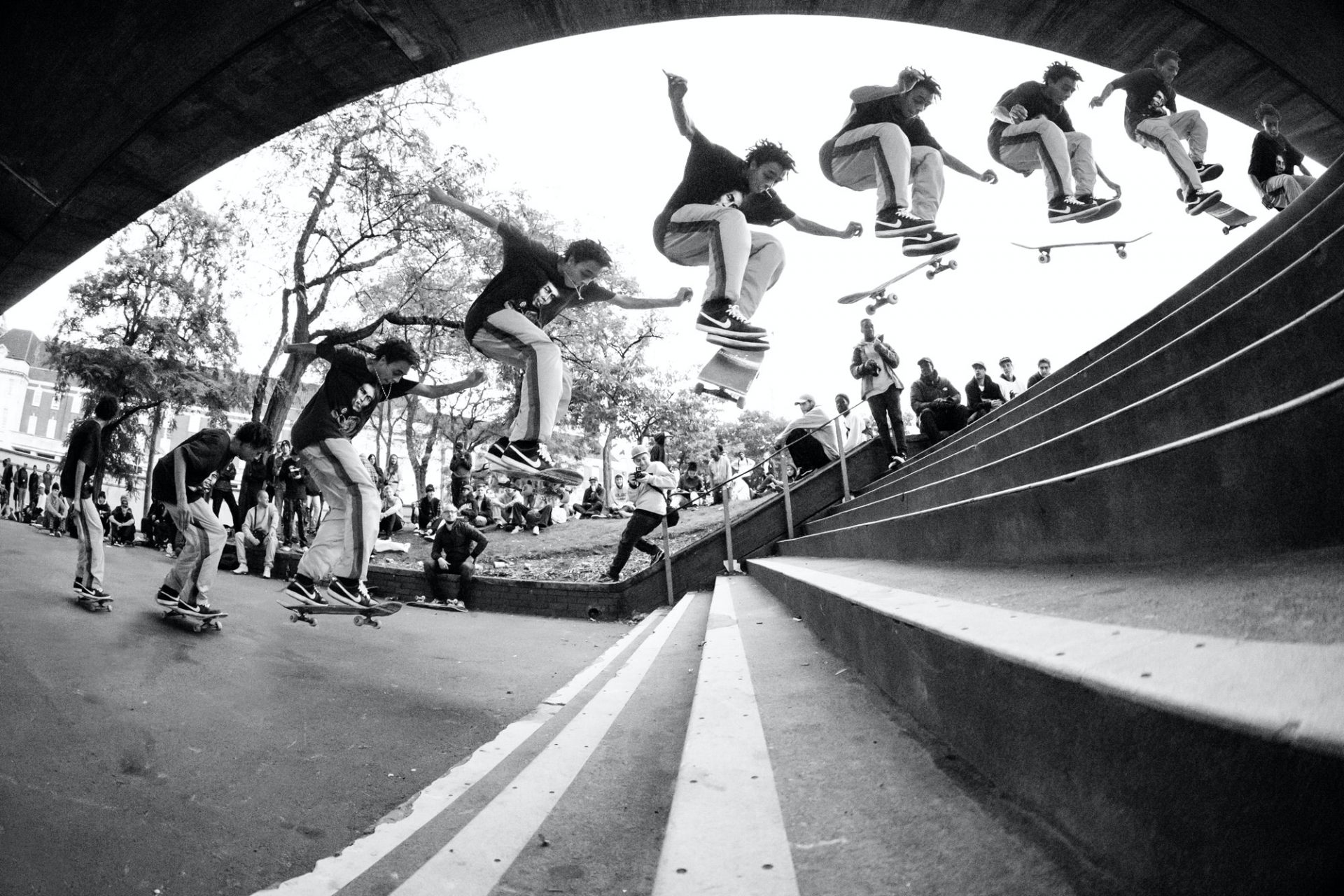 @cj_photo
Bob Sanderson designed that skatepark
Yeah that skatepark in Acocks Green has the best hip in Brum and a really good ledge.
I learnt how to Back Tail Kickflip on it and they're working but I still need to do more work on them to get them back to regs. Just trying to expand my trick range
Your tricktionary?
Yeah haha
Favourite place to skate in the world?
Republique in Paris. I love the atmosphere. There are so many different places to skate. It reminds me of Eastside, the floor and the obstacles are so much better to skate and it looks great on video.
Yeah, it's Alex Olson's favourite spot too.
Yeah, you're on this island but you're just doing your thing.
Any last words Callum?
Only thing I'd say is to stay creative, stay positive, and speak to the people you love and look for opportunity, keep learning, keep striving and that's it.