Jack Hamilton is a skateboarder and illustrator who's drawn to the darker side of life in more ways than one. His sardonic humour and penchant for drawing unworldly creatures, sci-fi experiments gone awry and skating harsh transitions whenever he can has more than a hint of the macabre to it all.
So we hit him up to find out he comes up with ideas to sketch new strange characters, his dark sense of humour, creating graphics for Death, designing The Grove DIY logo, meeting Jake Martinelli, Rugged Raw and his favourite commissions, skate videos, filmmakers, spots and skaters of all-time and more. Read Jack's fully illustrated interview below to find out for yourself.
You drew the logo for The Grove DIY, that's a sick spot. How did you end up doing that?
The guy who runs the Instagram and organises it all knew someone who I had done album artwork for and it came from that really.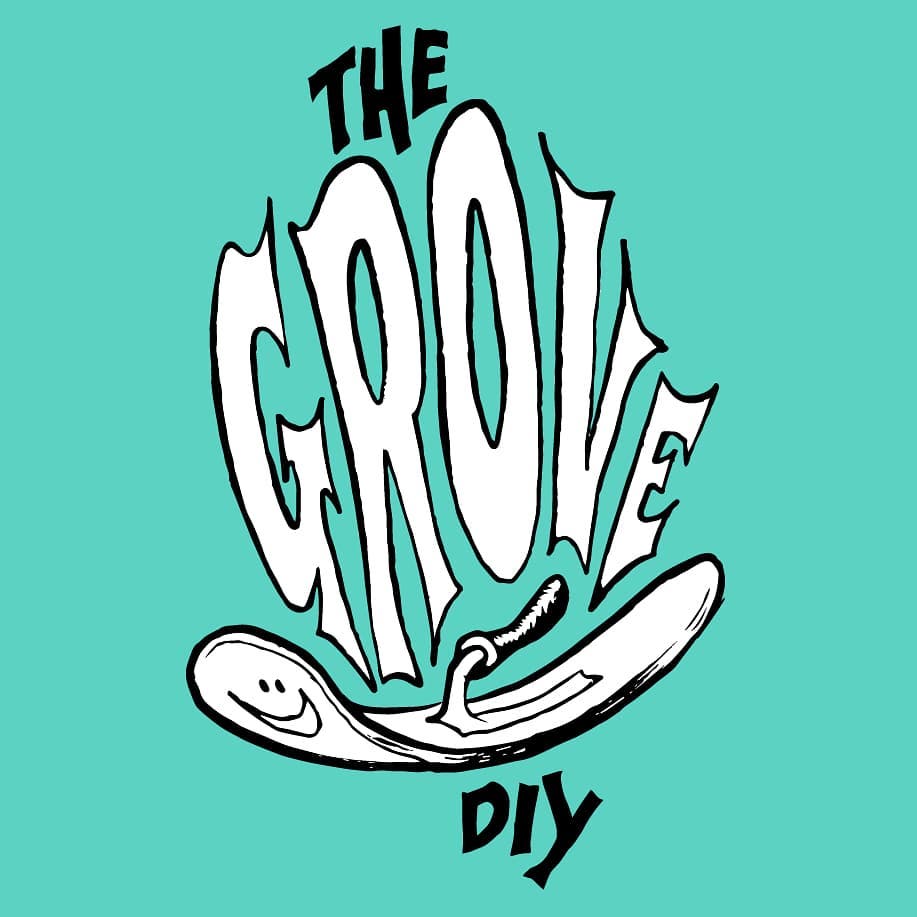 Have you skated it yet?
The spot looks really sick but I haven't been there yet.
What do you like about skating transition?
Pumping and getting speed out of nothing and linking it all up, I love a Frontside Slash too ahaha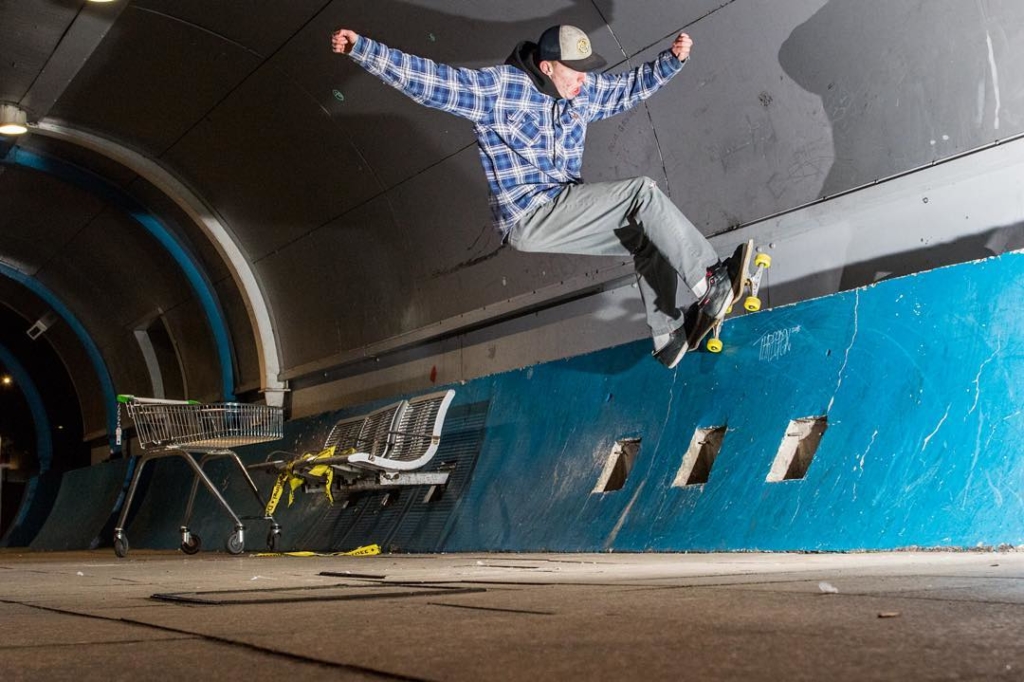 Cool. What's your most recent art commission?
I did some stuff for HotBox Skateshop in Chelmsford and were doing a board, I'm working on the final drawing now.
Okay, so you made board graphics for Death too.What was it like to put your work on a board?
Nick who runs Death was skating the old Mile End mini ramp (R.I.P) and I was skating it too and I think maybe Zac who does Crossfire showed him my work one time maybe but anyway Nick asked me if I wanted to do a board while we were skating it which is mad ahaha.
Those old boards took me months and months back then as I could never get them to look how I wanted but a big thanks to Nick though for getting me to do them and being patient, I'm real happy to have done a Nicolson board as well.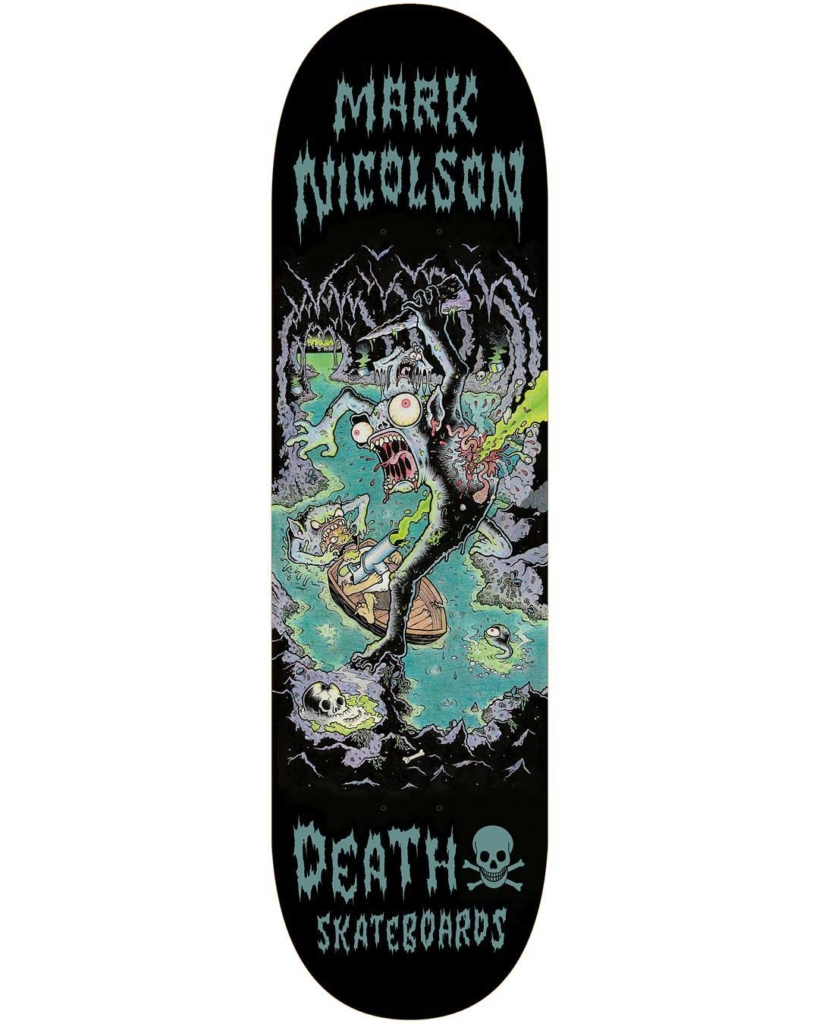 Rad. How did you develop your drawing style?
It's a bunch of things really, I'm a bit of an obsessive doodler and have loads of sketchbooks of these cartoon faces and things, I just start with an eye or whatever and take the line wherever, there's a freedom to the sketchbook, I don't have to show anyone and can freely experiment with it all.
Why do you like to draw so many monsters?
I think I used to do that more because they are kind of easy in a way maybe and its that doodling and experimenting thing again, I think somewhere down the line though I realised I couldn't actually draw an accurate human head without reference so that's probably why there was more monsters back then.
With the monsters I do too they are basically human in a way and can express all those things humans can but they just have 3 eyes, a gammy arm and sharp teeth or something haha.
Your colour selection is cool. What do you think is the key to picking the right one?
I don't know really, its a bunch of 'keys' I guess, a lot of its instinct too really, I do have these kind of methods or ways of picking them though.
Why do you create such lively type?
Type can enhance the word or meaning of the sentence. I try to make the type serve the idea or purpose of the text or piece I'm working on though.
Your art often satirises its subjects with dark humour. Why do you think dark satire is important?
There are different types of satire I guess but its a way of making fun of ourselves and make us feel better about our stupidities and the horrible things that happen to us, I mean imagine if humans never had a sense of humour and then tried to confront the idea of death, the fear would drive us insane.
Satire also is a great way of bringing those who are up on a high horse back down to earth.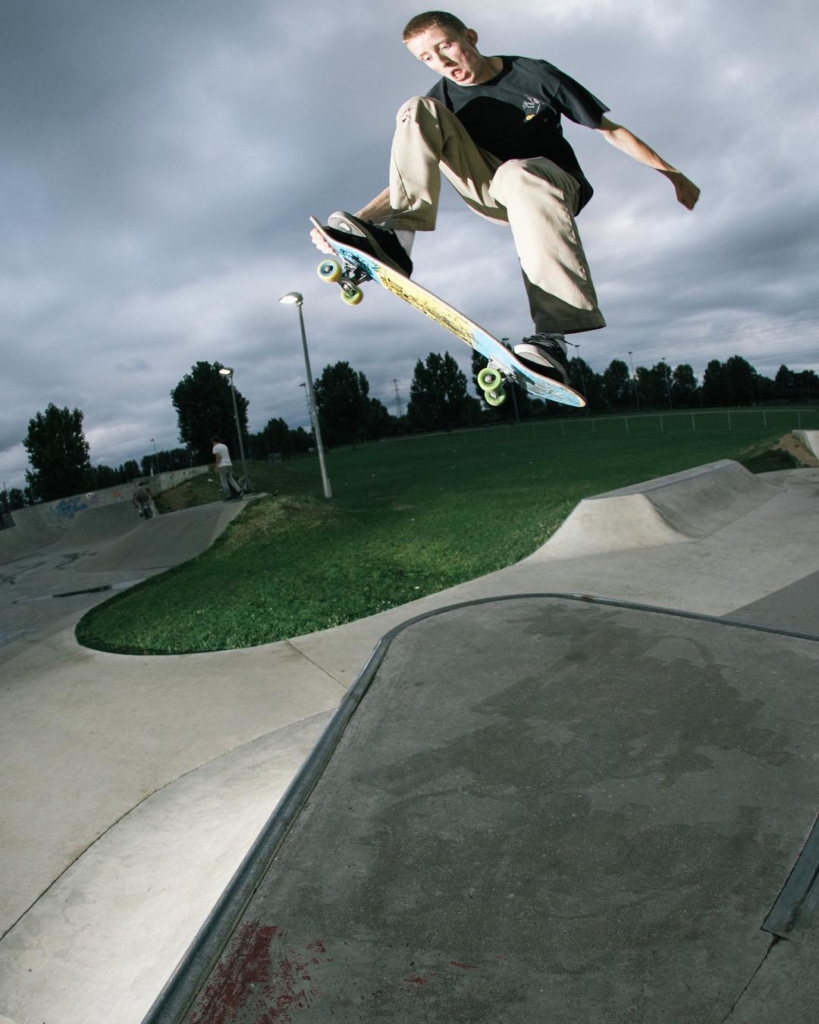 How can people commission you for work?
Email works best for me.
Do you sell prints of your work?
I do but not often to be honest. I got some prints made of some frogs skating a bathroom sink recently though.
Are you working on any new projects?
Yeah doing the board for Hotbox, I am working on backgrounds for a mobile/ PC game at the moment too which is a pretty sick job actually, little thingy for Vague Mag, I'm always working on a bunch of things.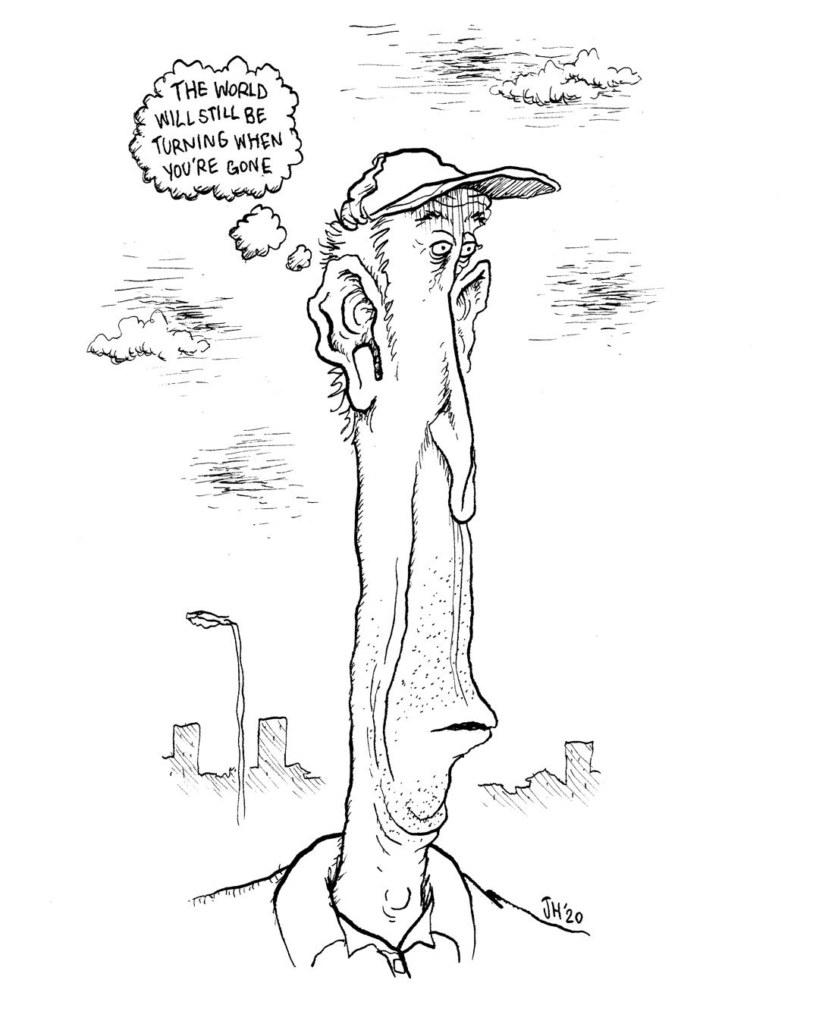 How can people comission you?
Email works best for me.
Who influenced your art style the most?
My style is a mishmash of my own 'style' and from others but I'd say The old Beano artists I read as a kid, Calamity James is probably embedded into my brain ahaha. A lot of the old 20th century cartoonists and recently it's been going in a bit of a Ronald Searle-y direction
Where's your favourite skate spot in London?
Mile End!!!
It's so well designed, good obstacles and there's plenty of space to have everyone doing there thing instead of a 3 at a time skatepark you know? You can have 20 people skating at once and it's all good!
You film skate edits. What's your favourite?
Definitely one of the old Sludge Brains, just so many good memories with so many great people!
You made a cool board graphic for Jake Martinelli's Rugged Raw. How did you meet Jake?
Jake's a legend. I met him at Harlow skatepark probably like 10 years ago now.
What's your favourite Rugged Raw edit?
His second Rugged Raw video was probably my favourite I think.
Who is your favourite artist of all-time?
That's a tough one! Probably Ronald Searle!
What's your favourite skate video?
Pontus Alv videos spring to mind, Strongest of the Strange and In Search of..
The House Vid is sick
11th Hour by Jacob Harris is sick too!
I loved the old Death videos as well
Who's your favourite skate filmer?
Jake Harris is really great I think.
Who's your favourite skater?
A tough one again!
They are all absolute wizards!
Any last words Jack?
Thanks for the interview! Appreciate it man!