Jackson Casey is a skater and filmmaker who runs Pyramid Country. Living and working in Arizona, his space meets world style skate videos capture the tricks, tribulations and triumphant skate situations that he and his Pyramid Country crew unearth whilst out filming on the challenging selection of skate spots that they find in the Midwest and across America.
Through Pyramid Country Jackson films, edits and collaborates with friends to showcase their footage in an artistic way that also gives an insight to their personalities, skateboarding and creative interests.
We are stoked Jackson Casey is now a No Comply Network member, so we could talk about how he first got into skating and filmmaking, travelling the US to film Boyish and Worship Friendship, Todd Bratrud, meeting JJ Horner, starting Pyramid Country, working with Thrasher, Ryan Sublette, selecting music for skate sections and his favourite artists, setups and more.
What's your full name?
Jackson Willis Casey
Where did you grow up?
I grew up in a small suburb of Grand Rapids, Michigan called Ionia. It's a little prison town. There are so many prisons on the west side of town that it looked like the sun was setting all night long from all of the artificial light from the prison yards.
Where do you live now?
Downtown Phoenix, Arizona.
How did you get your first board?
The first board I ever owned was one I "indefinitely borrowed" from this girl who lived in my neighbourhood.
What board was that?
It was a super shitty board from the grocery store. It didn't last long. My friend ended up breaking it so his mom then got me an X-Games board from the grocery store with plastic trucks, which, again, didn't last long either.
I bet. So when did you get your first proper setup?
My first "real" setup was an Alien Workshop with Indys, Spitfire Wheels and Black Panther bearings.
I don't have a very precise reasoning as to why I got it, just always thought my friend Cory and his older brother Tyler seemed to be doing so much radder shit than the other kids around my neighbourhood because they were skateboarding.
Right, so it was your brother's friends that got you on board?
Seeing my friends older brother and all of his friends on a TV set doing dumb shit kind of set the tone of, "I wanna do that shit, too!"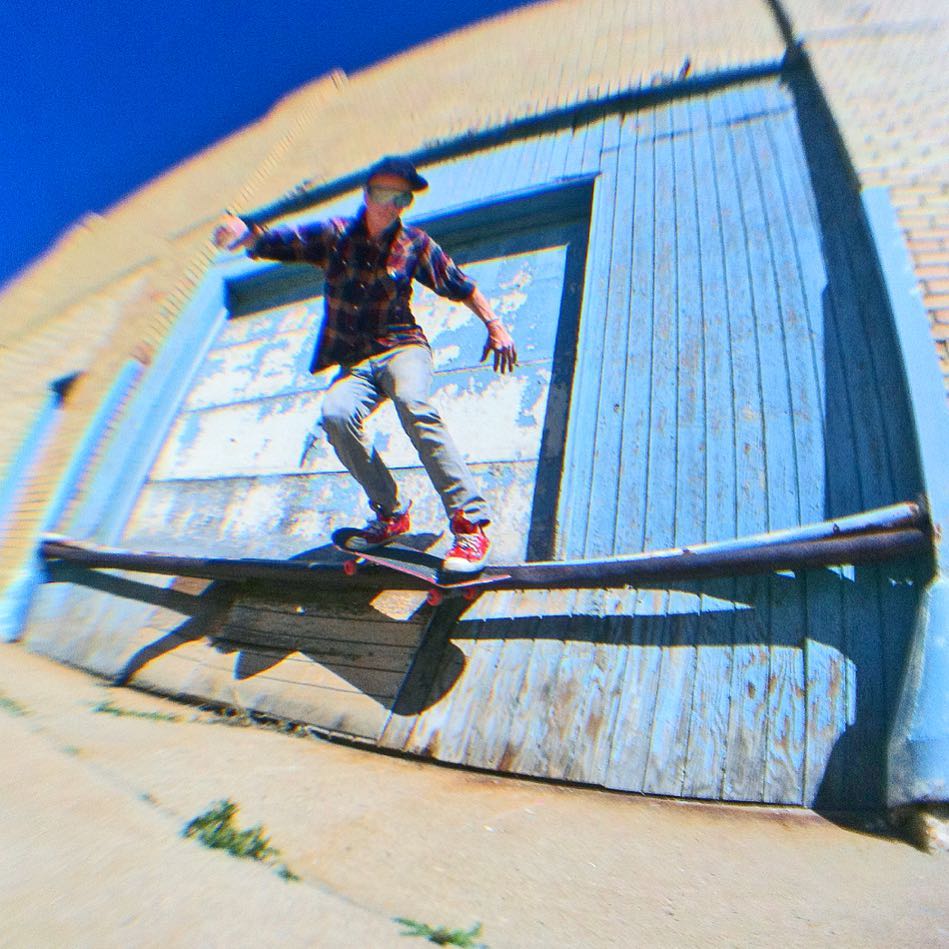 Cool.Who was in your first skate crew?
My friends Brad Hurlbut, Jamison Crynes, Evan McKendry, Aaron Courts, Kevin Clayton were the main dudes I'd be skating with daily at first. Aaron and Kevin have since passed.
Where would you and your crew go skate?
We all skated all over our little town, which eventually got a skatepark that we fundraised for.
Did you go to many street spots?
We grew up with super harsh winters so we'd go skate at this school called Jefferson in the winters, which had a basement below the parking lot that was heated, so there wouldn't be snow on the lot. We also broke into this building at the fairgrounds a lot to skate, which eventually lead to some trouble for us.
When did you begin to travel to other places?
As we got older, we began to make the 30 minute trek to the city, Grand Rapids and it really opened my eyes, like, "Holy shit, there's so much more to life than I've seen in that little town!"I really appreciate growing up where I did with who I did, though.
When did you start to film skateboarding?
I started filming when I was around 13 years old but my friends hated when I filmed them skating at first, I sucked really bad at it.
When did you start taking filming more seriously?
I started taking it seriously and I started seeing subtle improvements because my friend Aaron Courts was super talented at skating and making videos for the time and he showed me to this website called Skateperception, telling me I should get better to film him and the homies.
How did you improve?
I spent all my free time learning as much as I could about how to make a dope video for me and my friends. It took a ton of trial and error for sure!
What was your first camera?
My mom had this Hi8 camera that I commandeered. I captured all the footage through S-Video and accidentally bent one of the spokes that goes into the camera. It led to all my footage being black and white for about the first year before I realised what the root of the issue was!
What camera setup do you shoot on now?
I film using a VX1000 primarily. But I also frequently use a Digital8, a VHS camera, an HVX200 and my iPhone.
What was the first skate video that you made?
It was called, "The Life We Chose." Josh Kalis was at the premiere, we were like 15-16 years old, completely shitting our pants that he'd shown up!
That was so rad of Josh to come out and show love for the young kids in the city.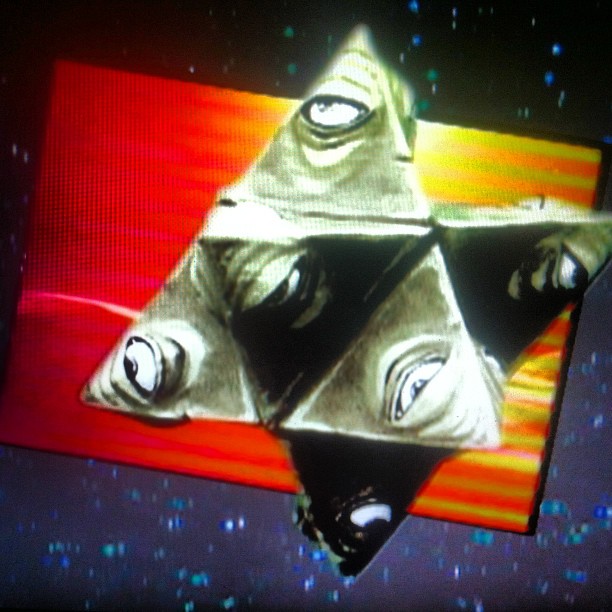 What were your favourite memories of filming Boyish?
There are so many, way too many to even begin to do the archaeology necessary to dig them up. It all feels, now, like this enormous hum and smile.
How do you mean?
We had gas paid for through Resource Distribution, which at the time distributed Todd Bratrud's The High 5 Skateboards brand.
I chose not to have a home base for that time, just traveling as much as possible in my little car to whoevers had a house and would let us crash, anywhere USA, with whomever would come with us on the trip.
We got so much filming done during those times. It was constant.
Sick, sounds like you were on a mission!
It was such a great opportunity and I'm so thankful to have taken full advantage of it while it was there.
I realise now how rare of a chance that was to have come up on. I'm forever thankful that Todd Bratrud believed in us so much. That definitely put us all into a mindset like, ok, maybe people will take our shit seriously? Worth a try!
How do you select the music for your skate videos?
I think it's important to listen to whatever sounds good to you and to promote that sentiment. However, lately, the past 5 years, I've had to dig so much deeper. Through Thrasher, who licenses all of my videos now, I have to attain the rights to all of the music I use for them to run my videos.
How has that changed things?
So, in effect, I have to make friends with as many musicians as I can whose music inspires me to edit to. It's so tough to come up with, but it's been a very rewarding process and I think it's super cool to reach out to your community and help support one another within that, rather than to just tune in to whatever's hot now and run with that. Do what you can with who backs you, you'll all grow together!
How did you decide the aesthetic for the Boyish video?
Ryan Sublette and I would brainstorm constantly on what music to use and the general look and feel we wanted to put into the video. He influenced me so heavily at that time and he still does.
How does he influence your edits?
Really, all of the homies did. We spent so much time together. Every night when we'd come home from filming, we'd hang out and capture the footage. I'd then say alright, break out, I'm gonna make a little edit of the footage. I made an edit every single day that we filmed. I think the style of the video naturally developed based on song choices, editing styles, choices, that I noticed the homies liked a lot from those day edits.
When I was making Friends with Benefits, I had edited the entire video one way, which was very bland and stupid to me. But I edited Ryan's part different. Ryan's part was the only one that I made at that time that wasn't changed. I actually deleted all of the other parts and tried to make the rest of the video match Ryan's part. All I wanted to do was prove to Ryan that I could be creative too!
I was very young for all of this. We finished Boyish when I was 20 years old.
How did you meet Ryan Sublette?
I met Ryan in 2008, right when I got to Arizona. I moved in with Justin Modica in North Phoenix. Justin was going to the Art Institute, where he met our friend Jeff Pulliam, who lived up the street from us. We all started skating together a lot.
Jeff Pulliam and Ryan Sublette grew up together in Columbia, Missouri. Sublette came to visit Jeff, we all hung out and hit it off. Next thing you know Ryan and I still talk to this day, every day, nearly 13 years later. A whole lot of love.
Do you have a favourite trick by Ryan Sublette?
I don't. You'd have to just skate with him in person to figure out why I say that. He's got so much power but can skate so gentle at the same time.
Every trick look great, it's wild. I really liked his part in Worship Friendship. It felt refined. But it's hard to explain unless you've seen him skate.
What is your favourite song by Ryan Sublette?
Oh you mean Adeodat Warfield? haha. I could'nt pick one. I'm a huge fan. Always will be.
Who had your favourite part in Boyish?
I think of that video as a whole because we did every bit of it together. Constant exposure and a lot of learning and growing with one another because of such bizarre circumstance.
Who are your favourite artists?
Always JJ Horner, who does the majority of the art for our brand, Pyramid Country.
Todd Bratrud inspires the shit outta me.
Mark Cheche is another incredible artist making some really rad video stuff out of Tempe, AZ.
Ryan Sublette, of course.
Justin Modica is making incredible stuff always at his house here in Phoenix.
I'm surrounded by so many talented folks that it's hard to look anywhere else.
How did you start Pyramid Country?
This one has a few chapters to it but I'll try to make it quick.
Back when I'd first moved to Arizona, I'd seen JJ Horner's work and quickly began thinking, "Damn, Imagine if we could start a brand with my videos and his artwork! It's perfect!" So I went to the downtown Cowtown shop and I pitched him my idea.
He's kinda like, "Rad idea, but how would we ever fund that?" "Shit."
Fast forward 3-4 years, JJ and I became much closer friends. Hanging out a lot, shooting the shit about art, life, everything all the time. JJ became part of our crew as we became part of his. Eventually, JJ introduced me to a homie of his, Bobby Green, who had been making a video of basically the entire Phoenix scene, called Dadcam. They shot it all on little point and shoot cameras. It came out rad.
Okay cool, so how did you decide to start working together?
We all partied together a few times and Bobby expressed his love for skate filmmaking, as he'd done it back in the day a lot. Bobby's like, "Fuck it, I've got a little extra loot right now. We should do something. You and JJ could do some rad shit, and I'm gonna start filming again!"
We came up with the name, logo, everything basically that night! Off to the races we went. Bobby got a camera, we started Pyramid Country and before we knew it we were on the road filming and skating.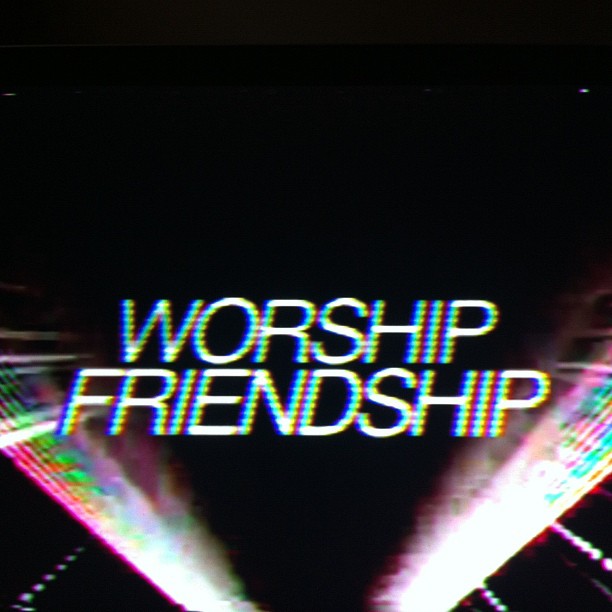 How did Worship Friendship come together?
Worship Friendship was just me trying to continue to make independent videos out of Phoenix and Michigan, but I always try to add something new to them to separate each project. It was super fun to make that one and to involve some fresh faces.
About halfway through filming for Worship is when Pyramid Country came about, so I figured I'd halfway promote Pyramid Country in there, as kind of a taste of what's to come.
Does the character with the Pyramid head have a name?
Yep! Exeter is the name.
v
Who designed Exeter?
That was mostly JJ's doing. I named 'em, but all of the imagery is from JJ's mind, regardless of any talks we'd had, he stays the man with the plan!
JJ builds stuff, then I film it, then I edit it. So you could say the motion graphics are done by JJ Horner and myself.
Our friend Mark Cheche contributed some really cool stuff to our video, Vessel in Passing, as well.
What's your favourite spot to skate in Arizona right now?
My favourite has to be this parking lot where we set up a couple of boxes my friend Garza made. That's fun for me to actually skate these days. I didn't skate much personally for a few years outside of filming due to a plague of injury. Knock on wood, its been fun lately to mess around again.
Do you have a favourite spot to film at?
It's so hard to say. I'm pretty burnt on all of the shit here to be honest, as I think anyone who's been in the same place for long enough begins to feel. I just love getting out there with the crew. Doesn't matter where we go to skate.
Have you released any new videos recently?
We did just do a collaboration with the Worble guys and have just dropped a Man Ramp edit, that was super fun.
Any upcoming releases you want to mention?
Yeah! We've got a new video, "Setting Up" coming very soon. It's a video of all the footage that we compiled in Arizona, Michigan and California between our tour video trips. Setting up will release before 2021 for sure. We'll be on the road making tour videos again as well.
Last words Jackson?
Thanks for the opportunity to be a No Comply Network Member! Love and Gratitude to all!