Jon Humphries is a skater and photographer from the Northwestern United States who has shot some of the best skate photos ever.
Jon has the innate ability to disappear with his camera whilst hanging with some of the most interesting characters in skateboarding.
His work has showcased some of the most candid and compelling skate moments to date.
Now that Jon is a member of The No Comply Network we talked about shooting photos with Eric Koston, The Gonz, Ed Templeton and Lance Mountain, cycling with John Rattray, why he loves Burnside and black and white photography, working for Nike and Adidas and his favourite things on and off a board of all-time.
Gino Iannucci: Shot by Jon Humphries
What's your full name?
Jonathan Humphries.
Where did you grow up and where do you live nowadays?
I was born in Portland, Oregon and I grew up in Vancouver, Washington.
I now live back across the river in Portland, Oregon.
What year did you start skating?
I started skateboarding in 1986 at the age of 12. I had a group of local friends that ripped! We have always had a great skateboard community here in Portland.
Burnside
Where do you skate?
I mostly just skateboard around Portland with my son Arro.
When did you start shooting?
I first got into photography as a junior in high school.
When did you realise you could turn photography into a career?
In 1995 I had my first real multi-page article in Transworld Skateboarding.
I got a pretty decent size check for that article.
I thought, man, I can make a living at this!
After that I never let up, I tried to shoot photos everyday for years.
What's your favourite skate photo?
All the Burnside photos I shot early in my career are still my all-time favorites.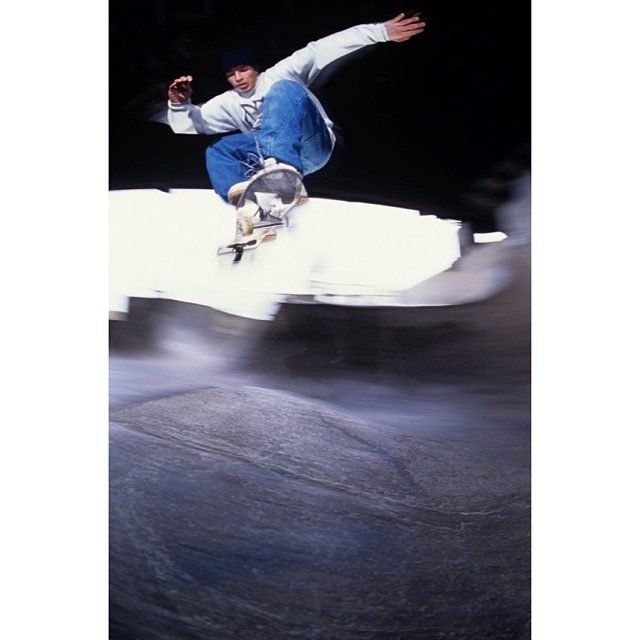 Just the the timing of Burnside in the beginning, the light, the characters, the grit, everything about it, that time in skateboard photography was golden. Skateboarding was starting to explode again, it was exciting.
Favourite portrait you've taken?
One of my favorite portraits is of Duane Peters.
He just has a timeless look. I shot it 4×5 and I love that format.
Your Black and White photos are some of the best.What do you love about black and white?
To me, black and white printing is as about as close as you get to painting.
I was never a good artist with a pencil or brush, so the minute I saw my first photo come up in the darkroom, I was in love with black and white.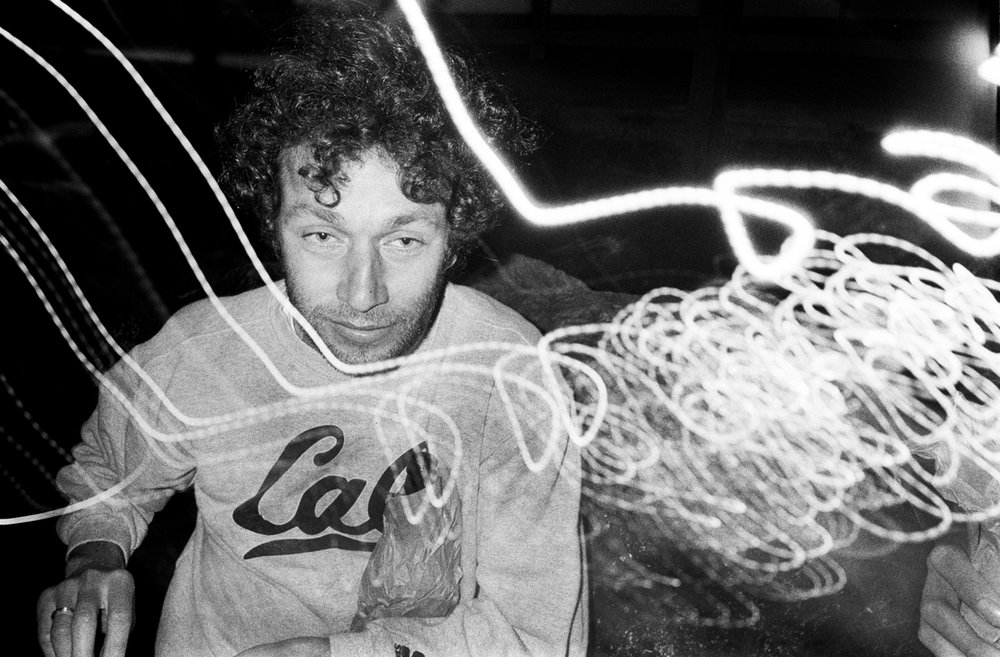 There is something about printing black and white film that can never be duplicated.
Advice for new photographers?
Try to separate yourself from other photographer's styles.
Find your niche and stick with it.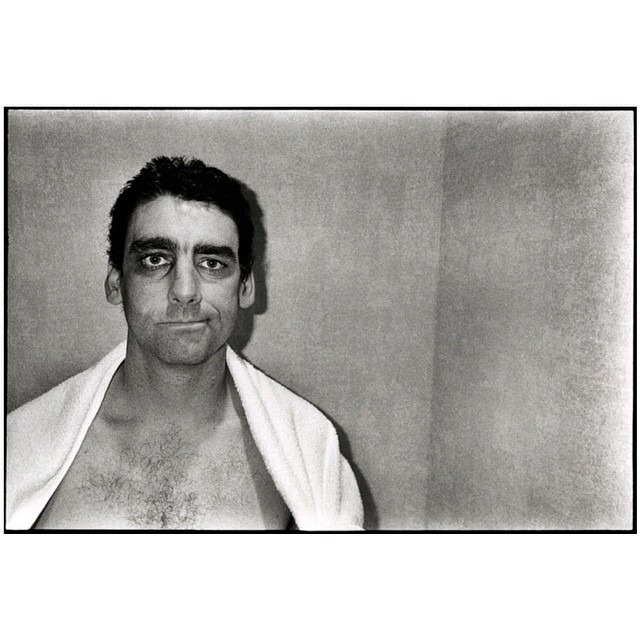 Favourite career moment?
Anything and everything I've done with Lance Mountain has always stood out as some of the best times in my life.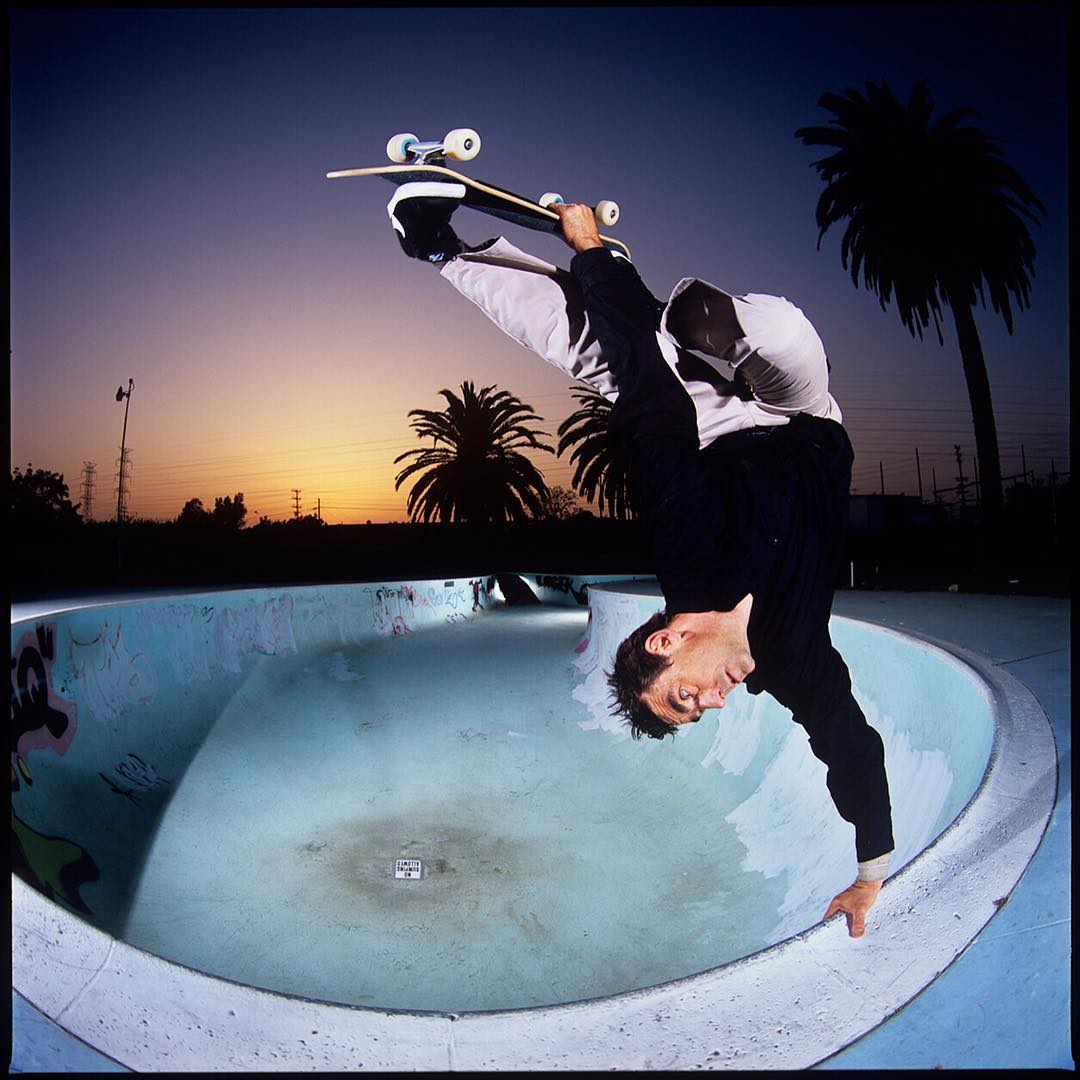 Specifically when he built the ramps inside of his house.
Lance was getting ready to sell his house and he built ramps throughout his house.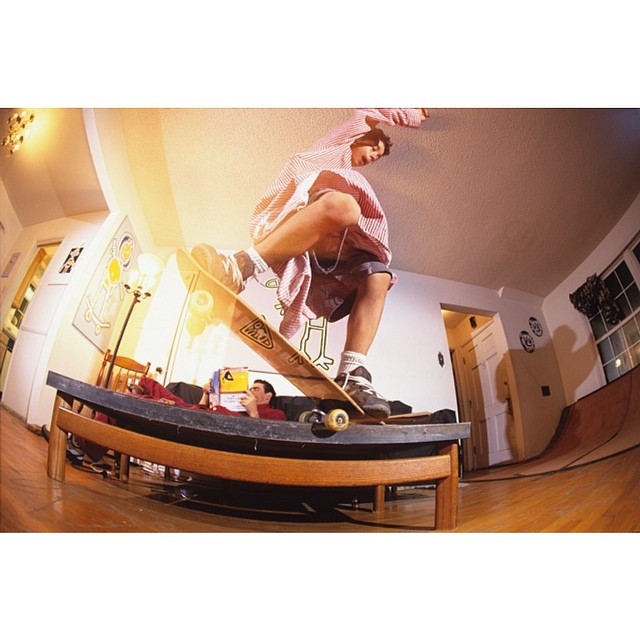 I flew to LA to shoot it, it was amazing.
I have never laughed so hard in my life.
Your photo of Heath on his bike is sick. How'd that go down?
Heath Kirchart is one of my favorite skaters.
The Skateboard Mag asked me to shoot portraits of Heath for an interview he had.
Heath and I love motorcycles, so it was an obvious choice to shoot some on his bike. Steve Berra was driving the car and I was hanging out the back of his Toyota Four Runner shooting photos of Heath.
What's it like shooting Eric Koston?
Eric Koston is the best, one of the most professional dudes you'll ever meet.
Love shooting with him, and just hanging with him in general.
I like all the photos I've shot of Eric.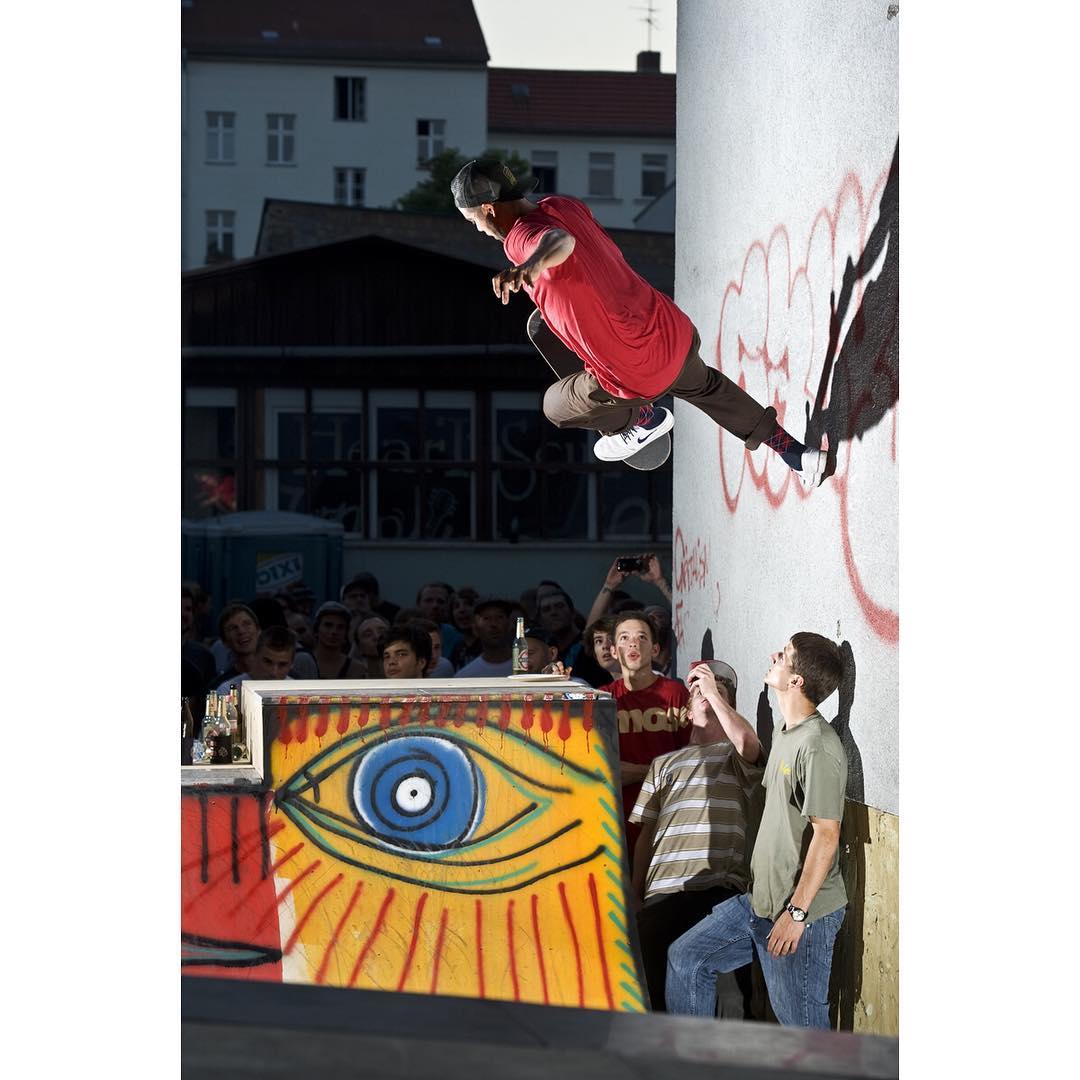 What's your favourite thing about working with Ed Templeton?
Best thing about shooting with Ed is he is a really great photographer.
So he really understands what it takes to make a great photo.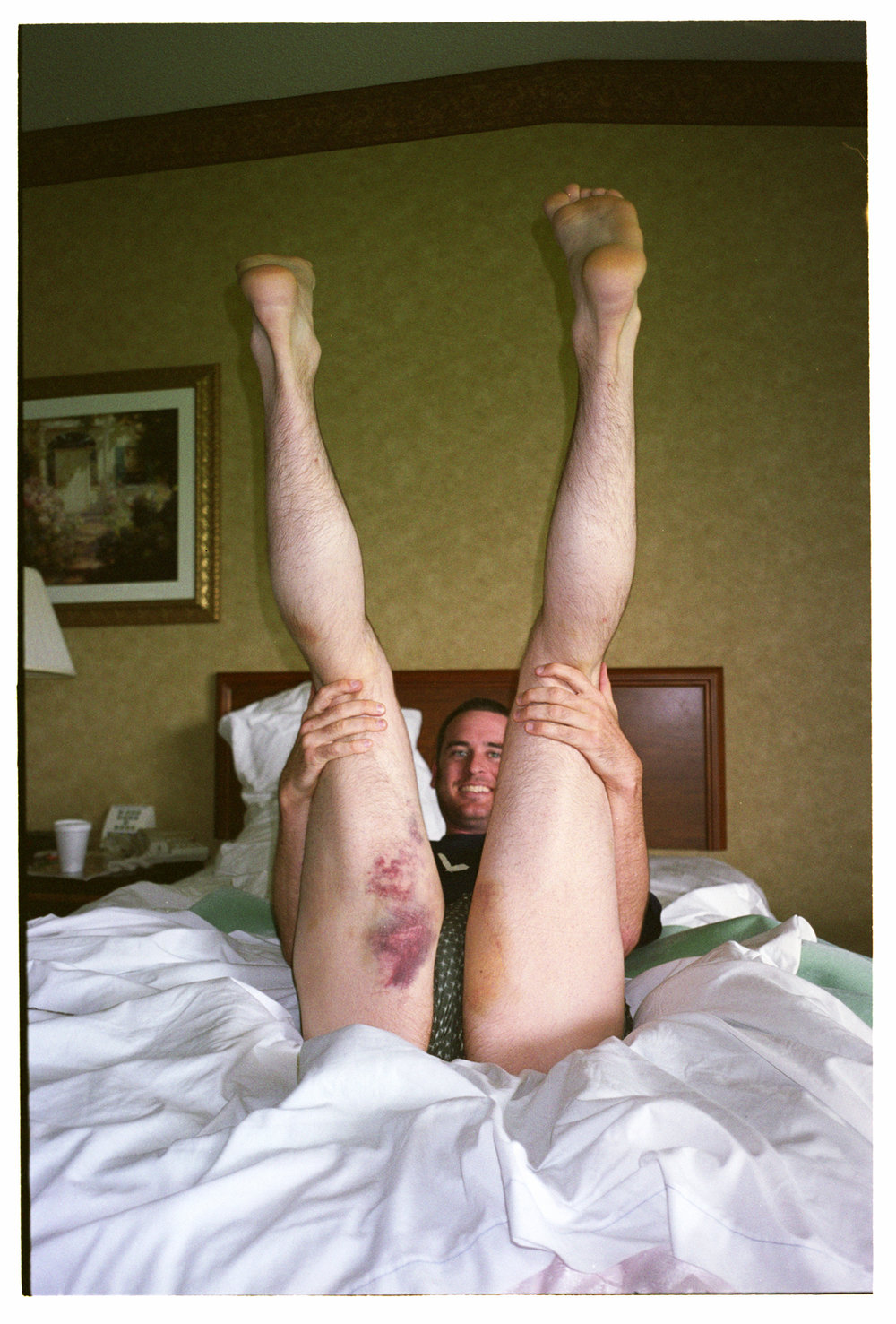 Ed is non stop entertainment. I loved my days travelling with him and Toy Machine. They were some of the best days of my career.
And Mark Gonzales?
Early in my career I lived across the street from adidas America, their US headquarters is located in Portland.
I worked at the local skateboard shop down the street. One of the higher ups used to come in there and ask us questions about skateboarding.
I got to know her pretty well, around the time they were laying the foundation to shoot the adidas skateboard program. I worked my way in there as a young 23 year old.
I knew that this was something that was going to be good!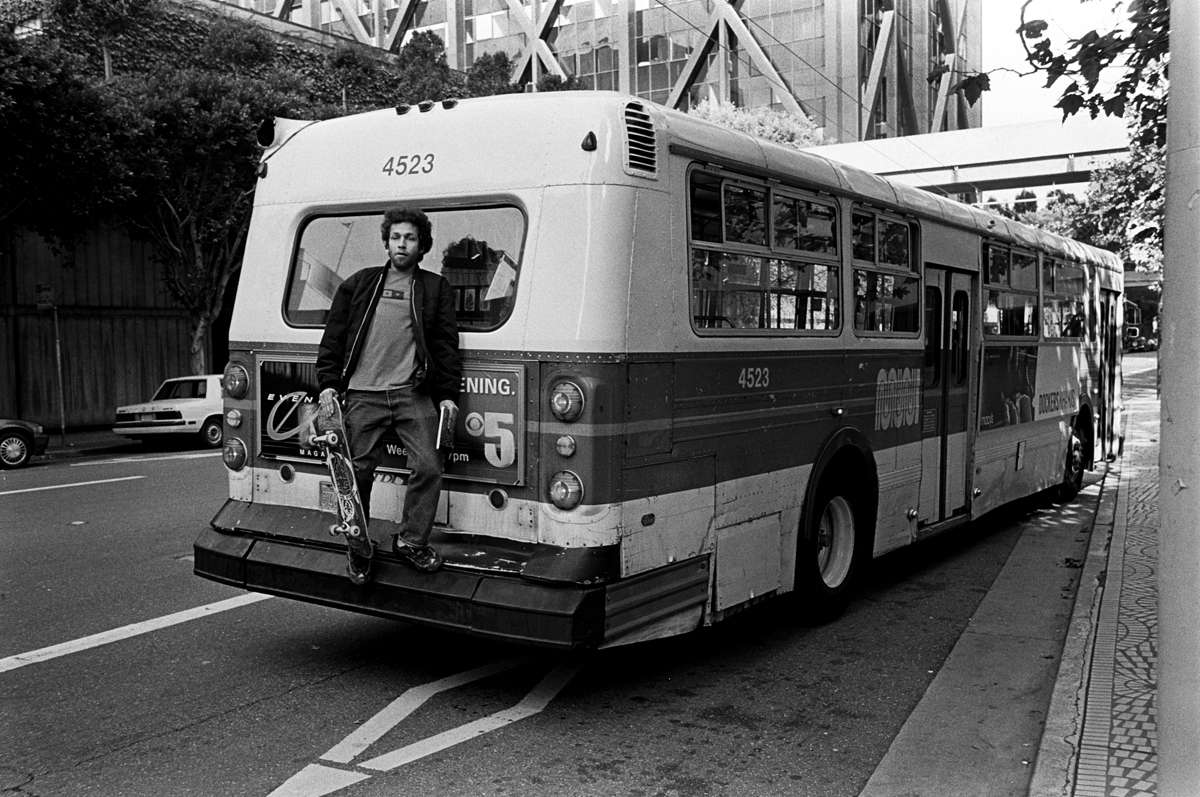 From there the team was formed and The Gonz ended up skateboarding for adidas.I would fly to SF and shoot photos of Mark once every few months.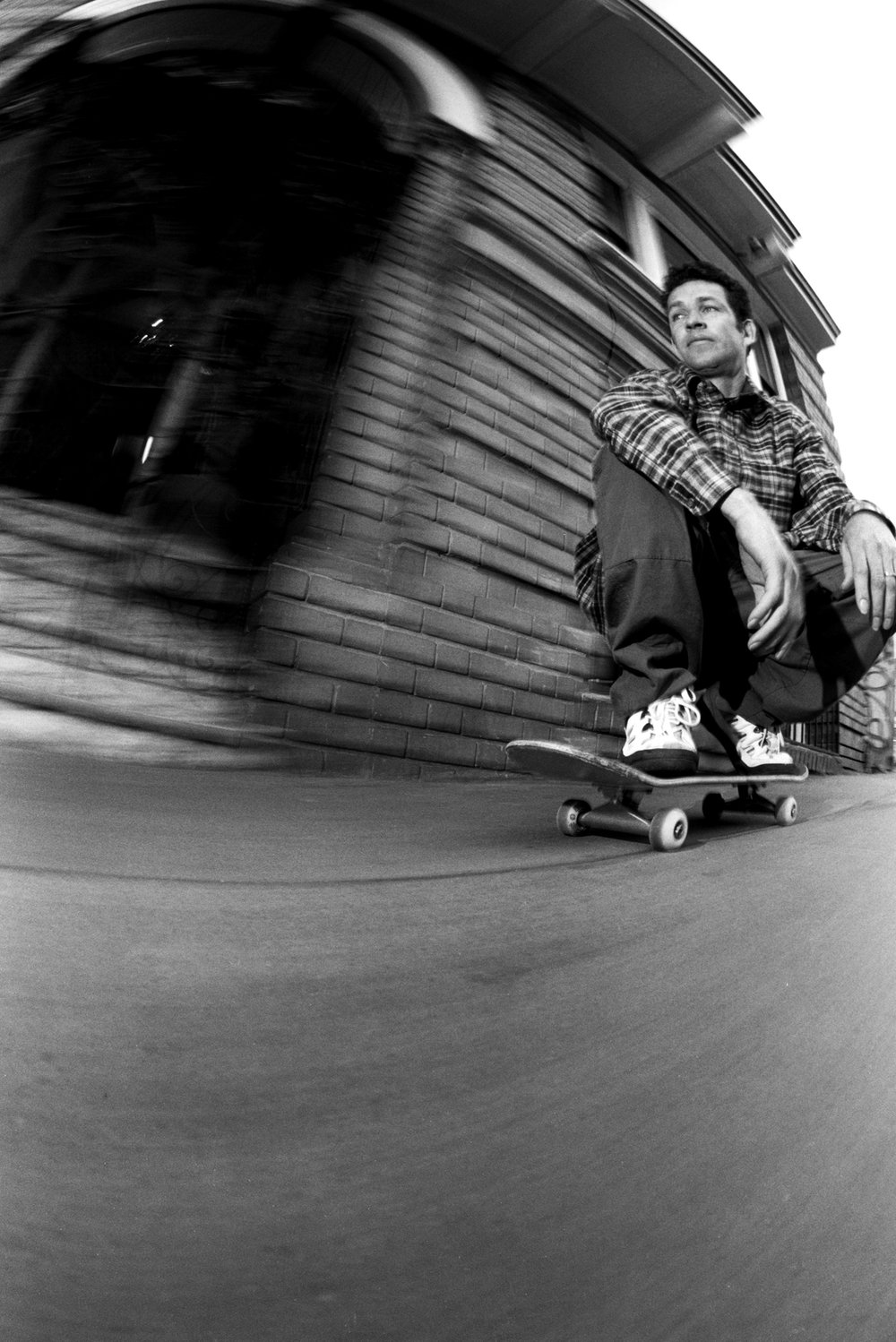 I have endless stories about those times, too much to type here. Mark is the most photogenic, creative, inspiring person I have ever had a chance to be around.
You can't take a bad photo of Mark, he is the definition of a skateboarder.
You shot a Scottish charity cycling trip organised by John Rattray. How did that go down?
I had a chance to go to Scotland in 1998. I met Mike Manzoori and he invited me to come stay at his place for a month in London.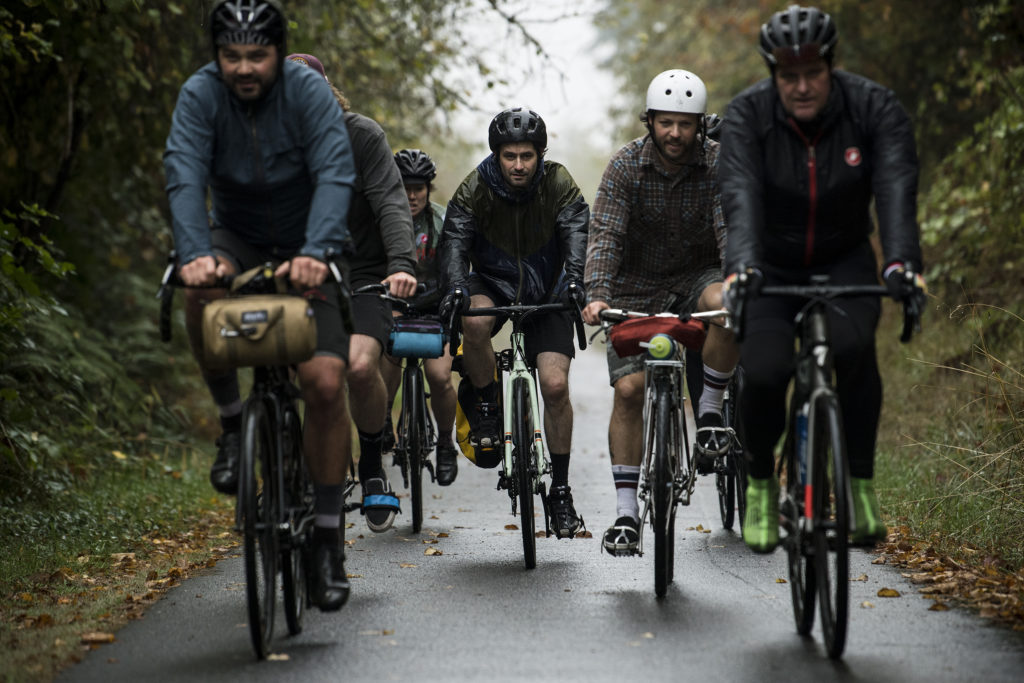 It was amazing.
From there Mike hooked me up with Pete Hellicar and we rented a car and drove to Livingston Skatepark for that annual skate contest to hang out there. We picked up Harry Bastard on the way. It was such a good time. Pete and I drove all over Scotland and England. I've been to Scotland a couple other times with Nike SB. Love it there, love the people. Love Rattray.
You've shot for adidas and Nike. Are you working for a brand now?
I'm completely freelance now. Send me some jobs. Ha.
We'll try our best. So, what's your day-to-day like now?
My day to day is all over the place, if I'm shooting it's pretty hectic. Mostly I'm prepping to shoot, phone calls and emails. Whilst also trying to take care of my family as well. It never stops! Hopefully I get to ride motorcycles in-between.
What makes a great skate photo?
Light, creativity, and some luck.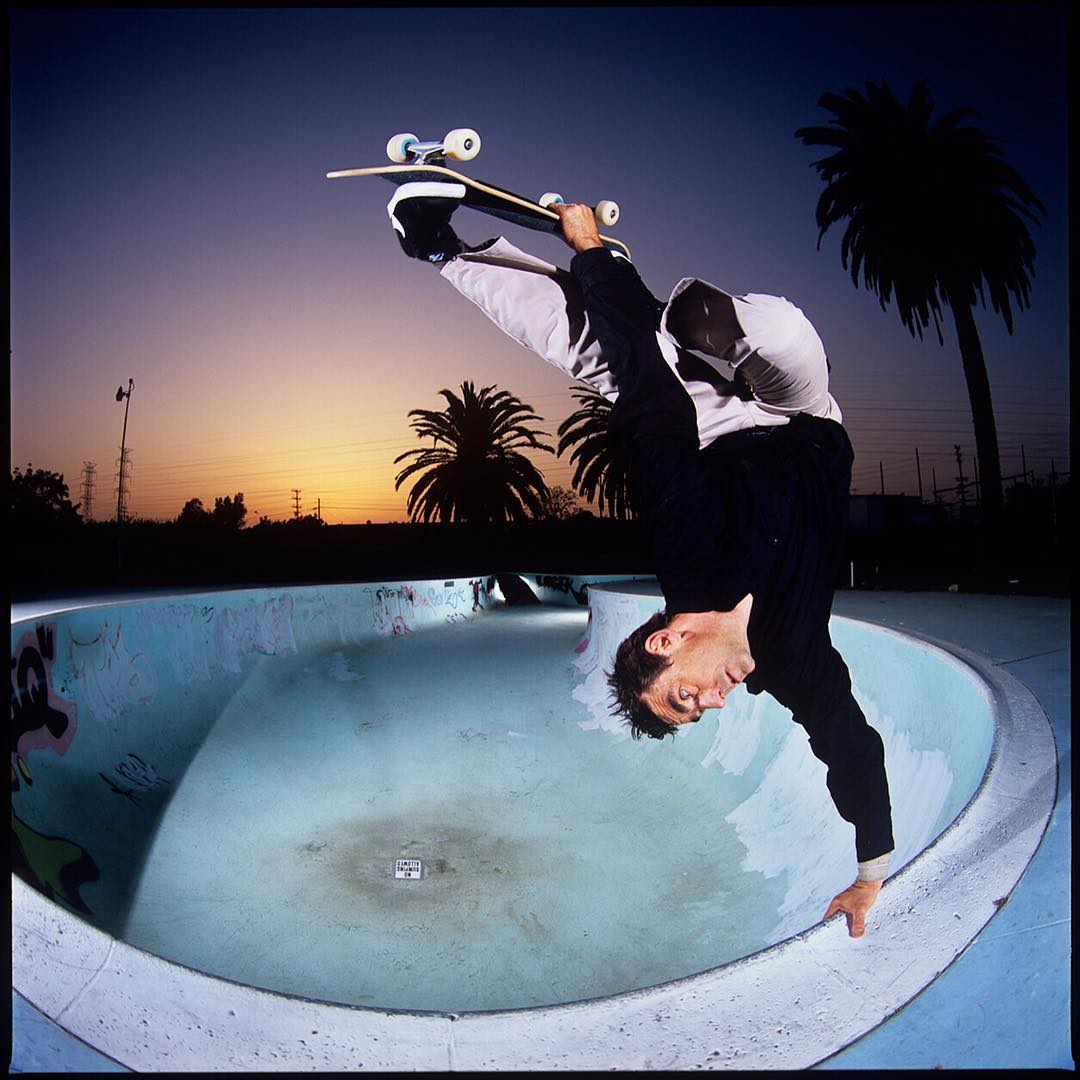 What's your current camera setup?
Leica M6, Nikon D5, Nikon D850, Old Polaroid Camera, Horseman 4×5
Favourite photographer ever?
I love photo journalism the most. His photos are raw and real.
Favourite skate photographer?
He inspired all of us. He shot all the amazing photos that I would put on my wall as a kid. He has stayed true to himself as a photographer after all these years.
Your favourite skate video?
Blind Video Days. There will never ever be another video as groundbreaking as that one.
Favourite artists of all-time?
Henri Cartier-Bresson
Anton Corbijn
Danny Clinch
Eugene Richards
Elliot Erwitt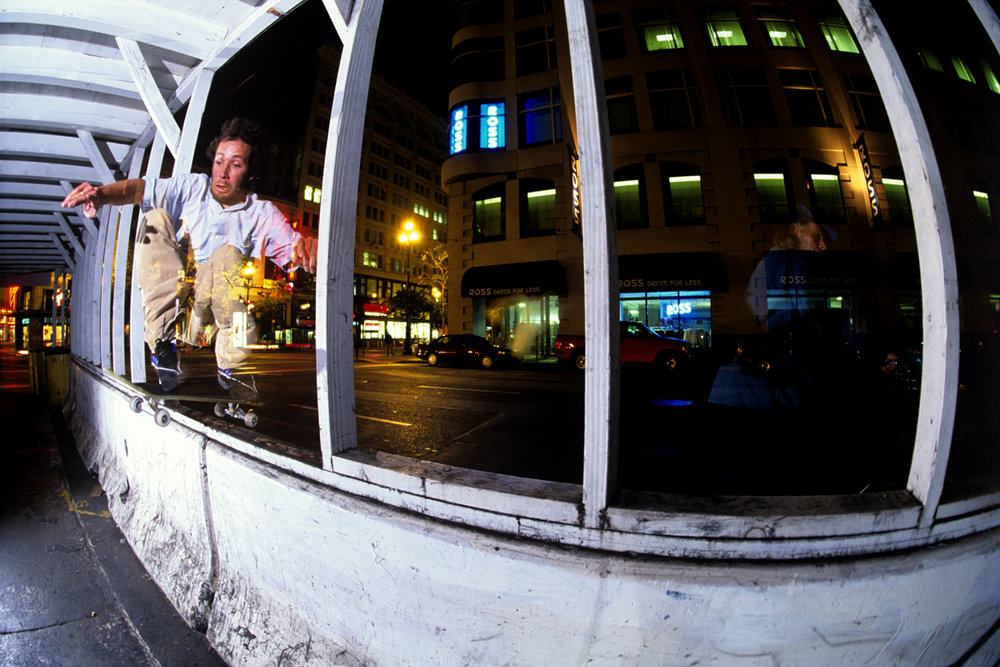 Plans for the future?
I wish I had something crazy brewing, but I don't. Just trying to stay afloat in this new world of photography.
But I am aiming to make a book someday. I'm almost ready. If anyone wants to help me do that, I have so many photos for it. I really want to put them together.
Sounds sick. Any last words Jon?
Thank you so much for having me. Means a lot to have someone remember some things you've done in skateboarding.
I will always love skateboarding with all my heart. Nothing compares to it. Everything good from my life came from skateboarding. Thank you.