JC Leuvrey [Pictured:Left] is a skater and DJ who runs Hotel Radio Paris, an internet radio show, he broadcasts right out of his studio chateau in Paris.
Hotel is not just another 'quirky' venue it has been host to some of the most interesting and obscure up-and coming-names in French, British and European rap.
JC has done thousands of shows. Including a host of famous French sonic staples, singers and skaters in his circle who got hyped to put down their boards and spin some tricks on the Hotel decks for a day instead.
To launch our new music-focused editorial feature 'Sounds Good', we spoke to JC about how he started Hotel Radio Paris, why he left investment banking to put out beat music for skanking, what its like working with Pedro Winter from Ed Banger [Pictured Right], Hanging with Helas clothing founders Clement and Steph, skating Republique, Holding it down with Hold Tight Henry at Southbank in London, Hotel's biggest shows and a playlist of his favourite music from skate videos.
Sounds Good Right?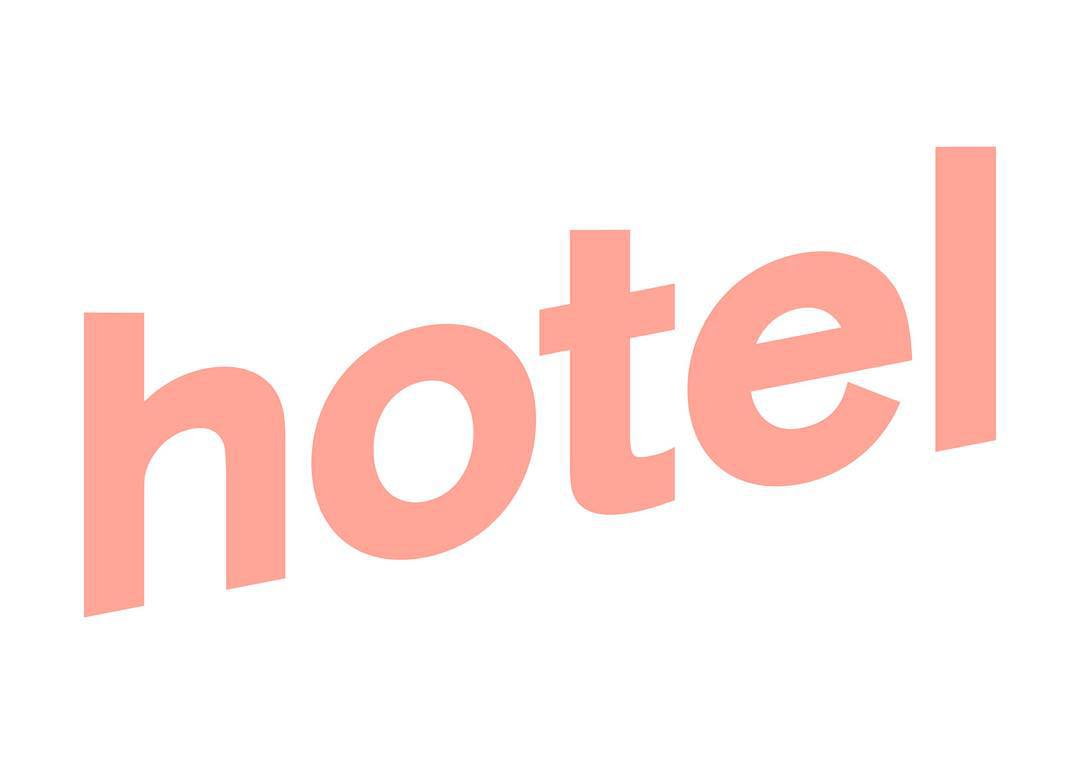 What's your full name?
Jean Charles Camille Leuvrey .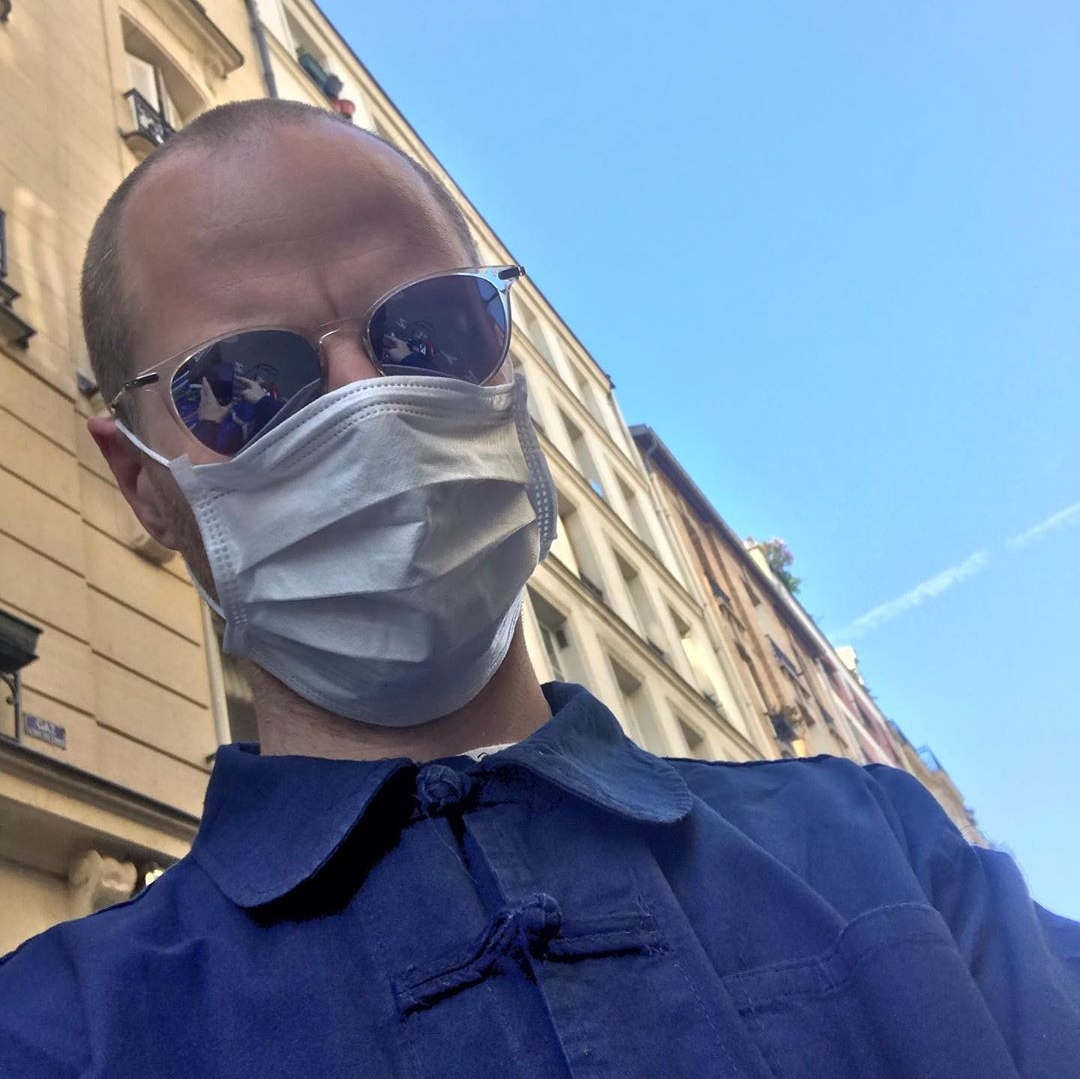 Where are you from and where do you live now?
I was born in 1985 in the Champagne region of France in a town called Reims.
I've been living in Paris for about 5 years now.
When did you get into skateboarding and music?
I mean as long as I can remember, skateboarding has always been a way for me to express myself and I think music has the same effect on people. Music is such an important part of skating, and I discovered my love of music through skating. Through skating we all discovered what we liked and music we like to listen to.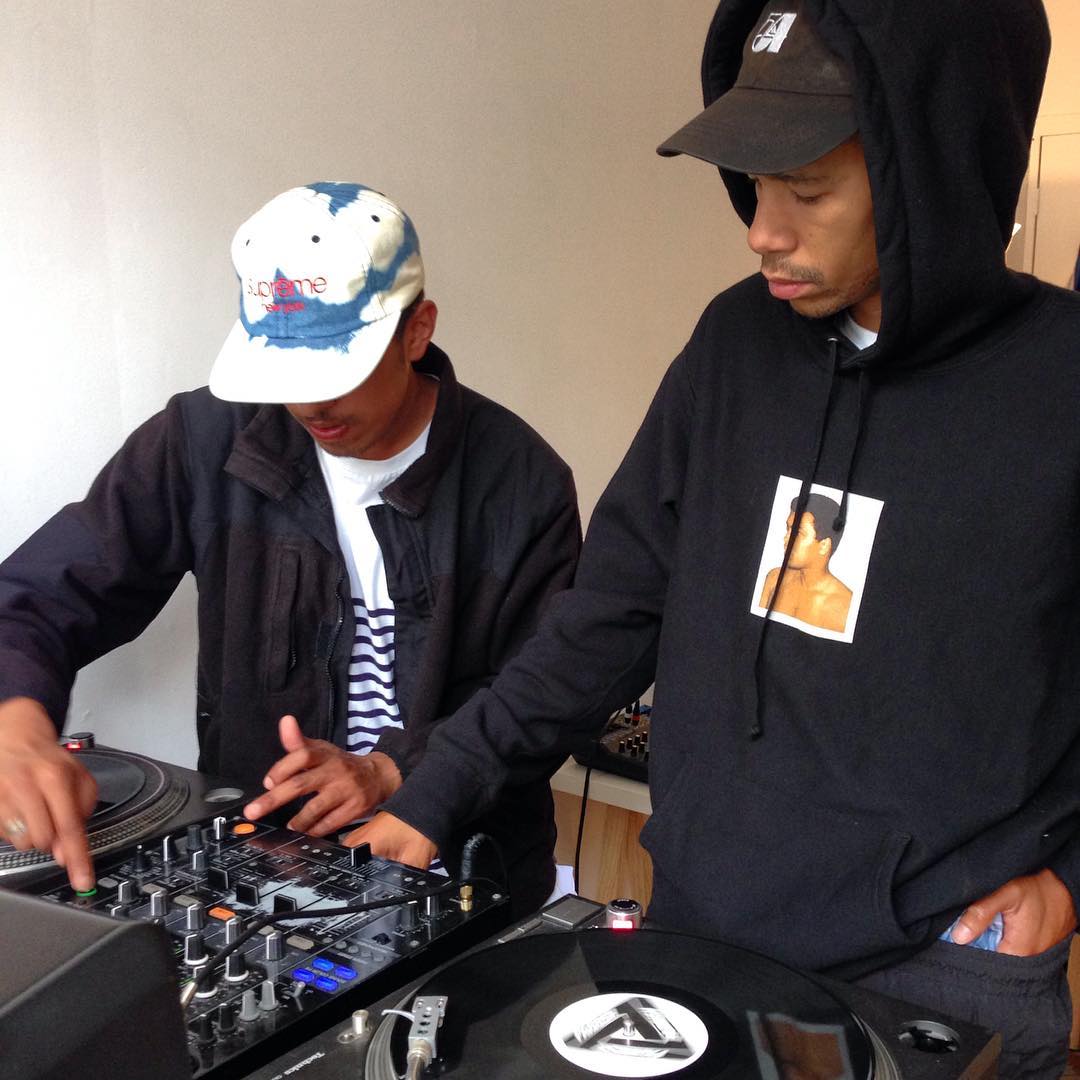 What was the first skate video you ever watched?
The first skate video I ever watched was in 1995. It was Birdhouse's Ravers'.
I don't really remember having taste in music before watching that.
After that I started making mixtapes with my K7 recorder in about 1998, through listening to radio and skate videos and listening to the same tunes out skating.
I think Organ Donor by DJ Shadow is the track that really first got me into music!
We travelled to 14 different countries last year, played for the biggest parties in Europe with DJs from all over the world and on the top of that we also did skate related events like the Charonne skatepark opening.
Who's been your most high-profile guest DJ?
High profile guests are cool because they give visibility to the radio show and so to other shows but I get more excited to play the music that I receive from a young up-and-comer that just produces music from his bedroom.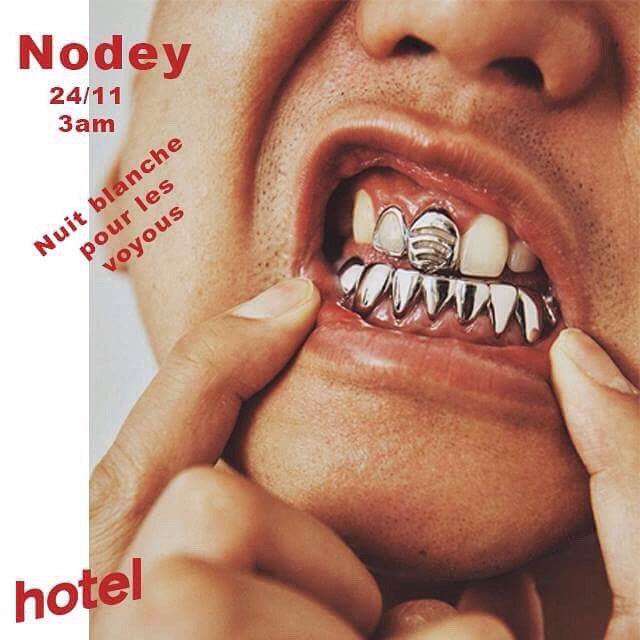 I mean Roy Davis JR came, the guy kind of created house music, we also have this monthly show with Busy P aka Pedro Winter aka the boss of Ed Banger.
I interviewed the real Rick Ross not the rapper, Tommy Genesis, 070 Shake, the PC music people, a lot of famous french rappers but no PNL yet…plenty of well-known heads.
But I'm really into live sessions myself I love to see the process of creation. I mean when people are playing its the best.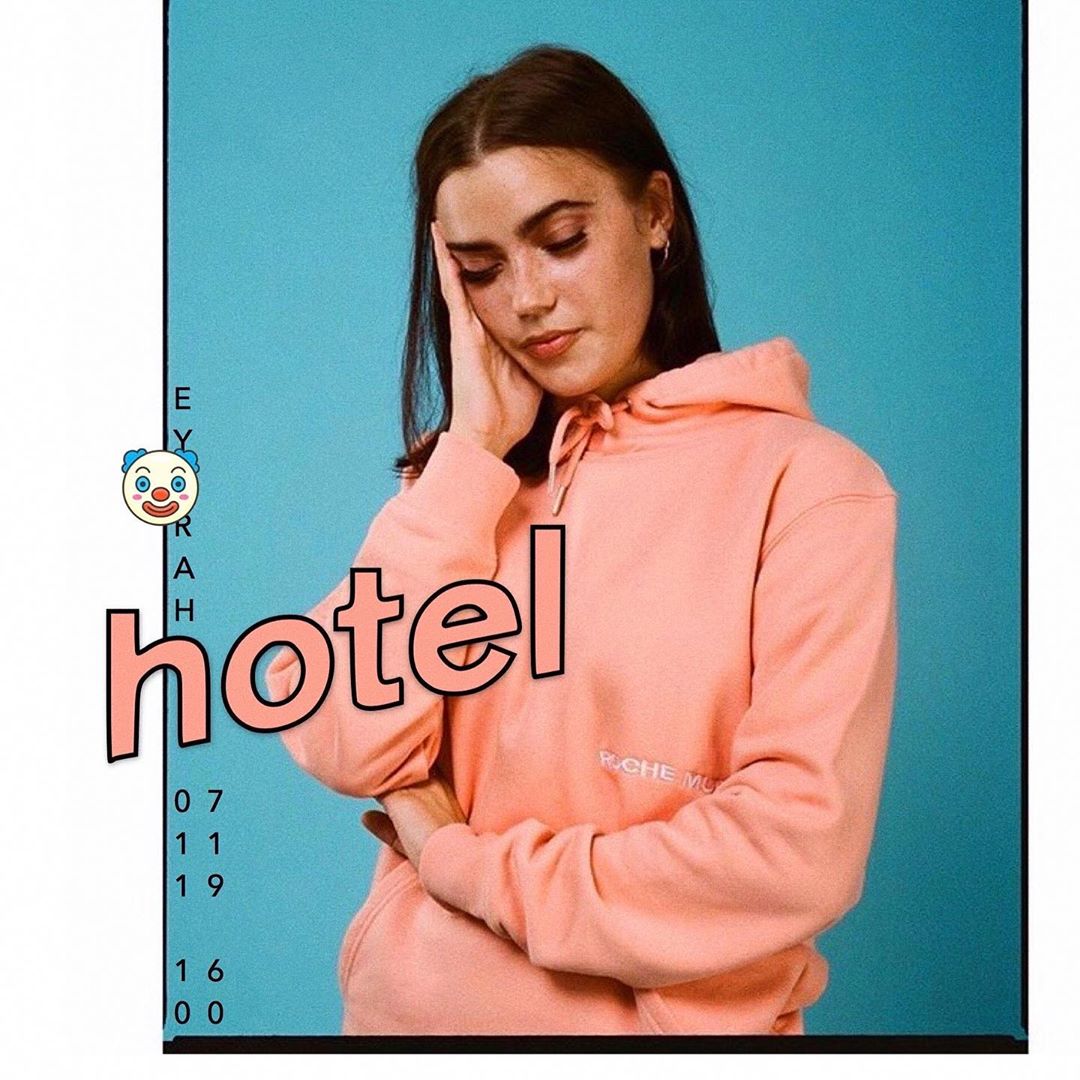 @ey.rah
What's been your favourite show?
Last year in June we did a party with friend from Asia, The Yeti Out crew and just so happened that Octavian was in Paris that night.
We reached out to him as he had done a Hotel Radio show six months before that and he actually ended up performing at the party, asking for nothing more than a good time!
Who was there that night?
I loved that night, we had rappers from China, DJ's from Hong Kong, Danga from Belgium, Nico Adomako from Germany, me, The Yeti brothers and Octavian.
What more can you ask for?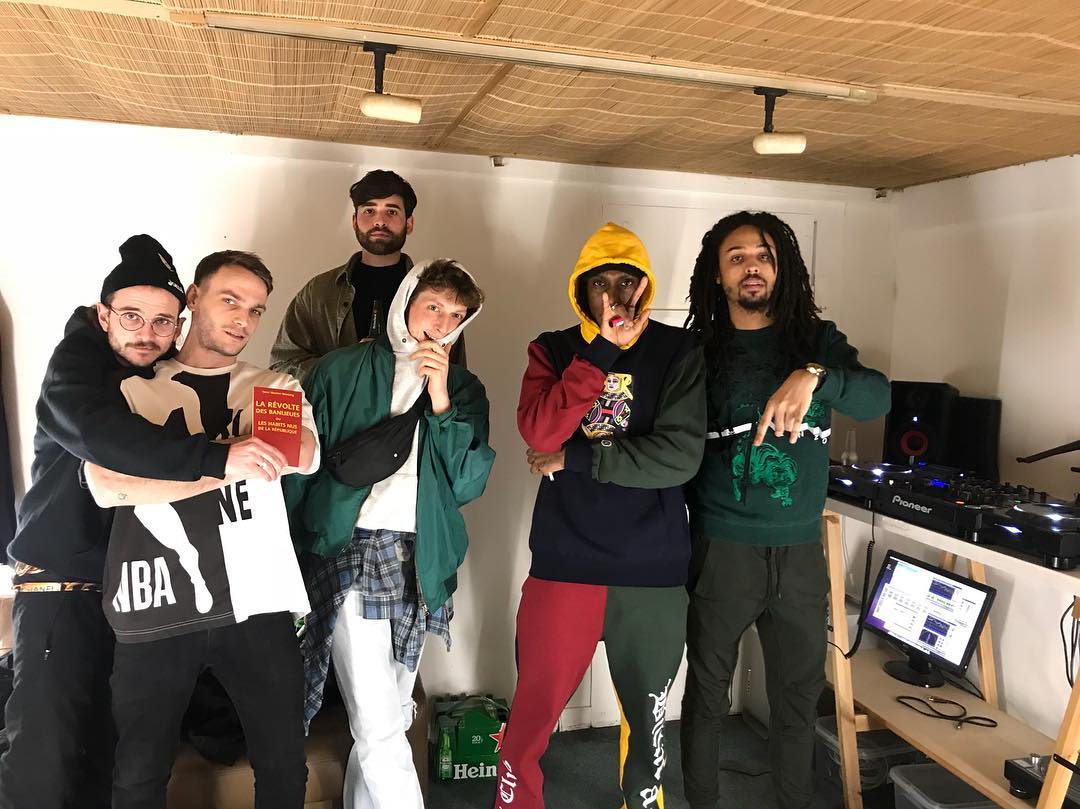 What skate brands are you into?
Skate brands are funny because its either too serious or either too fun sometimes, thats why crews are better. I love EC Melodi and Gang Corp from NY and the Mômes crew here.
Then there are my friends at Rave Skateboard also, we do events with them but I'm not so much backing their graphics lol, there are really cool guys.
I guess being old makes me more into stuff like Quasi or even Fucking Awesome. Dill is doing shit that barely no one did before in the skate world which is cool, I never liked funny graphics anyway.
Art interests me, even if its really cliché to say that, but we do a lot of graphic design here at Hotel and because I studied Finance I never really got to know more about the History of Art and stuff.
I discovered a passion for simple drawings, sculpture, there is this French guy Jean Arp (RIP). I love what he does its really Quasi.
And to me the best video maker is Emilio Cuilan from NY, he does that thing Hardbody. I love everything that guy puts his camera too.
What do you think about The No Comply Network?
You are the only platform in Europe that does what you do, probably in the world, we get to know more about skaters who are creative and what they do for a living and it shows to the youngest generation that its possible to do that too.
So, when did you move to London?
Clem and I knew each other from skating in France so I ended up chilling with him a lot and everyone at Southbank from 2008 to 2014 more or less.
What was it like skating in London?
Man, it was the best time.
On weekdays I would go to the office work all day in a fucking suit, go to my locker, change, grab my board then my bike and go to Southbank from 7 to 11 every day.
Then every Friday, Southbank was the meeting point to skate start drinking and then we'd head to east after to go partying.
Why did you move back to Paris?
I left London in 2014 because I got bored of working in Finance and I wanted to get a bit of time for myself so I moved to Barcelona where I just skated. Barcelona was cool but I wanted move somewhere more fast paced and do more things.
So I decided to move to Paris, I looked for a job in the entertainment business because I had experience working for a label and I knew a lot of DJs from another part of my life. But I felt like I didn't want to work for someone, I was turning 30 in October 2015, I thought about it a lot and decided to move there and start my own radio show.
Sick.
Fun fact is that Clem from Helas just moved to Paris in early 2015 so when I arrived he was here already.
Where do you skate in Paris?
I skate at Republique often even if I don't really like it there. I still love Palais de Tokyo. I mean I was skating the spot when I was 13, and its still fucking sick now!
Who's your crew down there?
I skate with everyone, from the Alasdrou and Sauvageon to Cinquieme Terrasse, The Blobys, the Helas crew, Thomazi, Baran, the list goes on!
Any shoutouts before your playlist JC?
Also to Anne Idalgo the Mayor of Paris can we get an indoor skatepark in the city center please?
JC's Sounds Good Playlist
Andrew Reynolds: Birdhouse 'The End'
First of all c'mon, this section had Portishead and DJ Shadow!
I mean maybe because it was the first video I saw but oh God it made me love The Beatles for ever, "Here Come the Sun" is their best track ever.
Obviously Wenning in the DC video, beats were so on point.
Louie and Jerry – Subject to Change
This part and this song is a classic because of the footage and the fucking music I cant even decide.
PROD: Citystars – 'Street Cinema'
Marc Johnson: Lakai – 'Fully Flared'
Goodbye Horses – Q Lazzarus is a great song.
and of course Lev with Palace
Bronze video were quite a shock too.
I mean they were out of that NY crew, but the guy I think Peter Sidlauskas is really good at what he does.
Those original videos he made were like watching World Star Hiphop.