Diego De Souza is a skateboarder and filmmaker from Brazil. His skate videos blend a super-futuristic sci-fi-inspired visual aesthetic, with hard, tech and gnarly skating. He's a great filmer but he's also a sick skateboarder himself.
Diego and his skate crew Cosmic Nomadz recently released a sick new skate video called Cosmonautas. The video documents the crew's exploration of hundreds of virtually unseen Brazilian spots, interspliced with footage of astronauts and space travel, alongside their otherworldly skateboarding, all filmed and edited by Diego.
Cosmonautas is so good, we had to know more about the video and the filmmaker himself.
So we hit up Diego to see if he would want to become a No Comply Network Member and we were stoked to find out that he was down. So we had a chat to find out how Cozmic Nomadz's Cosmonautas video was made, filming the different skaters in the crew, how Diego started to skate and film, his setup, his thoughts on skating and creativity, his favourite things about skating in Brazil and his favourite spots, photos, art and videos and much more. Read it below to discover it all for yourself.

What's your full name?
Diego de Souza.
Where did you grow up?
I grow up in Curitiba, it's in Brazil and I am still living here to this day.
When did you first get a board?
I was 8 years old and I actually got my first board from my old brother.
My brother has always influenced me in some way, so it's through him I got into skating in the first place.
Diego, Wallride Nollie
Where did you learn to skate?
I learned to skate in front of my house and I used to skate a grindbox that was built by the older skaters from the neighbourhood.
Who was in your  crew at the time?
My crew? It was just me and all the other neighborhood kids cruising around really.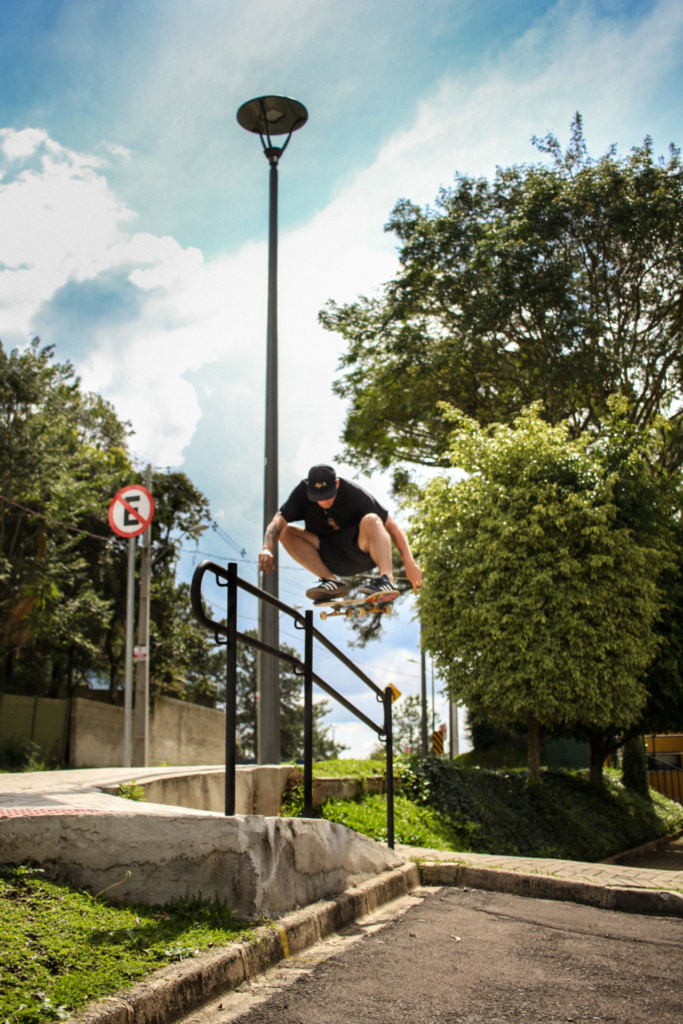 Diego, Ollie
Where did you go skate?
I just went skating in the streets most of the time, and then we would venture out further to some local skateparks here in Curitiba.
What's the best local park in Curitiba?
Creche Skatepark, its a local park in my neighbourhood, it has loads of sick concrete ledges there.
Sick. So when did you get your first camera and what was it?
I was about 16 years old when I got my first set up and it was a Panasonic Mini DV camera.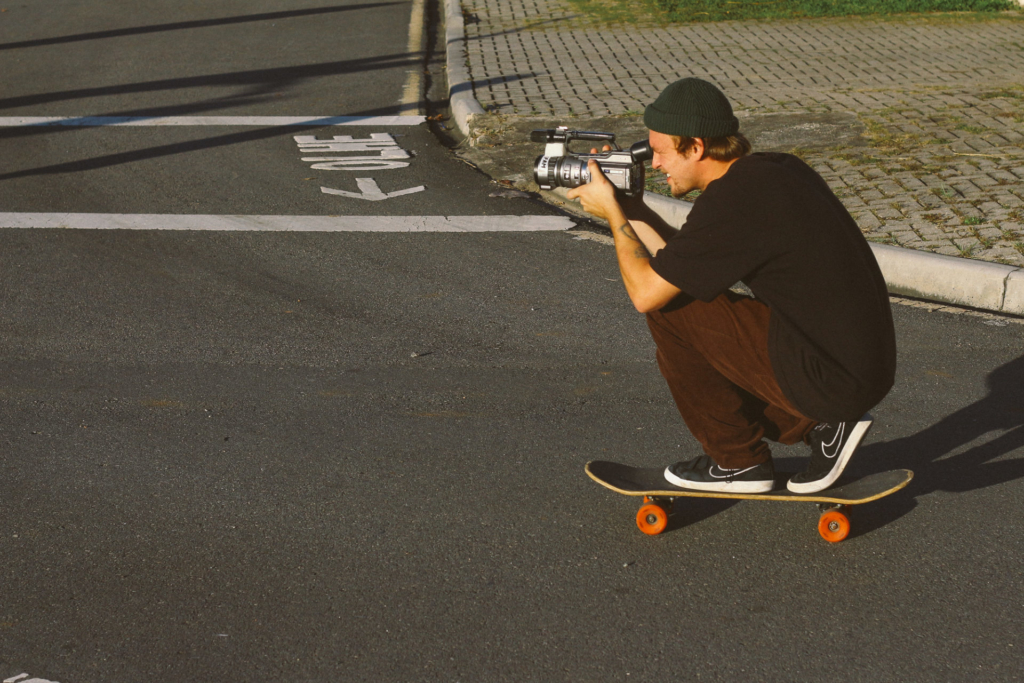 What camera do you shoot with now?
Nowadays I'm shooting with a Sony VX2100 and also a Canon t5i for when I want to capture some moves in HD.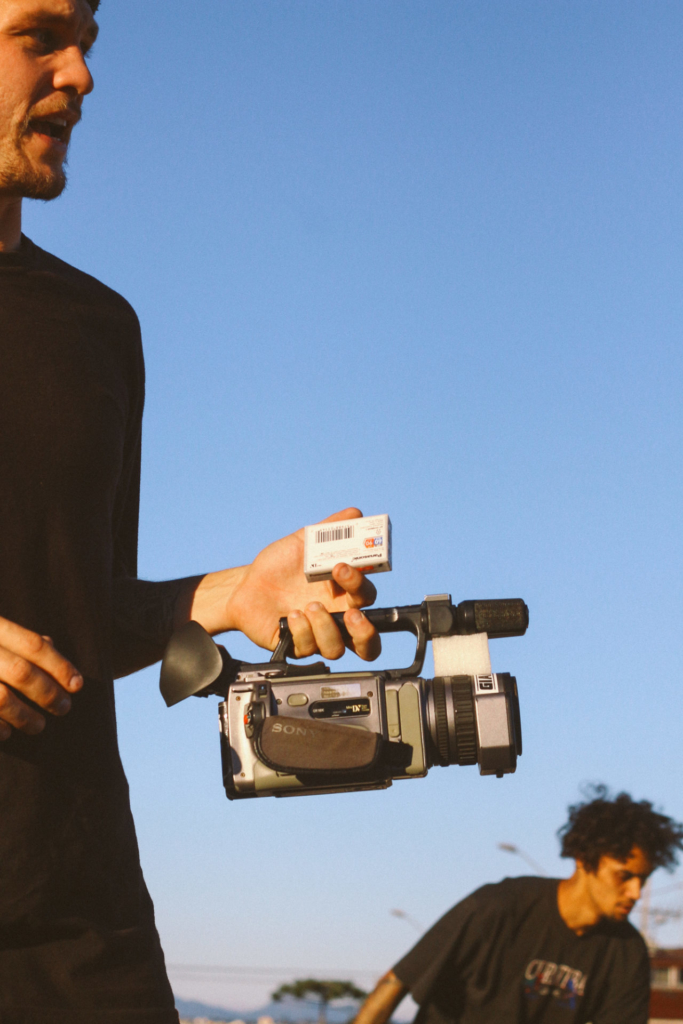 What is Cozmic Nomadz?
Cozmic Nomadz is the name of our crew and so I thought that Cozmonautas would be the best fitting name of our first full-length video!
Who skates for the Cozmic Nomadz?
Me, Bruno Dissenha, Kauan Caroleski and Thiago Costa and a bunch of the homies here in Curitiba.
The video is sick. How long did it take to make?
Thanks!! I'm already missing all of that time we spent filming it. We spent 2 years skating to finish the video!
What was the best thing about making it?
The best thing about making Cosomonautas was just the moments out there doing it really. Being with the crew on the streets, skating spots and getting excited to get the skate clips. From the barbecues that we had after every session to editing the video. Everything we did was fun!
Bruno's Noseslide 270 Heelflip is sick. How'd that go down?
We went to this spot to try to record something more for the video, and it happened naturally.  Bruno was skating carefree, I took the camera and started taking some long shots. He was trying the trick repeatedly and looked like he was getting close but then the craziest thing happened.
Just when he finally landed the trick, this gang of young kids, were walking up the hill and just appeared into shot as he's rolling away and as they're in shot, they start celebrating like crazy for Bruno's trick with us. It was such a sick moment!
Yeah, that clip is classic! Who has your favourite part?
I love them all! But my personal favorite was Kauan Caroleski because he has such a great style.
Kauan Carolseki, Backside Noseblunt 
Do you have any stories to tell about making the video?
Cozmonautas was filmed over two years, so there are so many stories, I don't have the space to tell them all!
But for me when Kauan was sleeping on my couch with my dog's bed covering, after we had spent hours and hours editing the video into the night and he just had to sleep and pulled it over himself,  it was the funniest moment for me! Sorry mate!!
What do you do when your're not filming skateboarding?
Yeah, alongside filming skateboarding I also spend time shooting and editing music videos for local artists. I also work in the audiovisual scene, doing filming, photography and production in general. I'm always trying to expand my filming vision beyond skateboarding.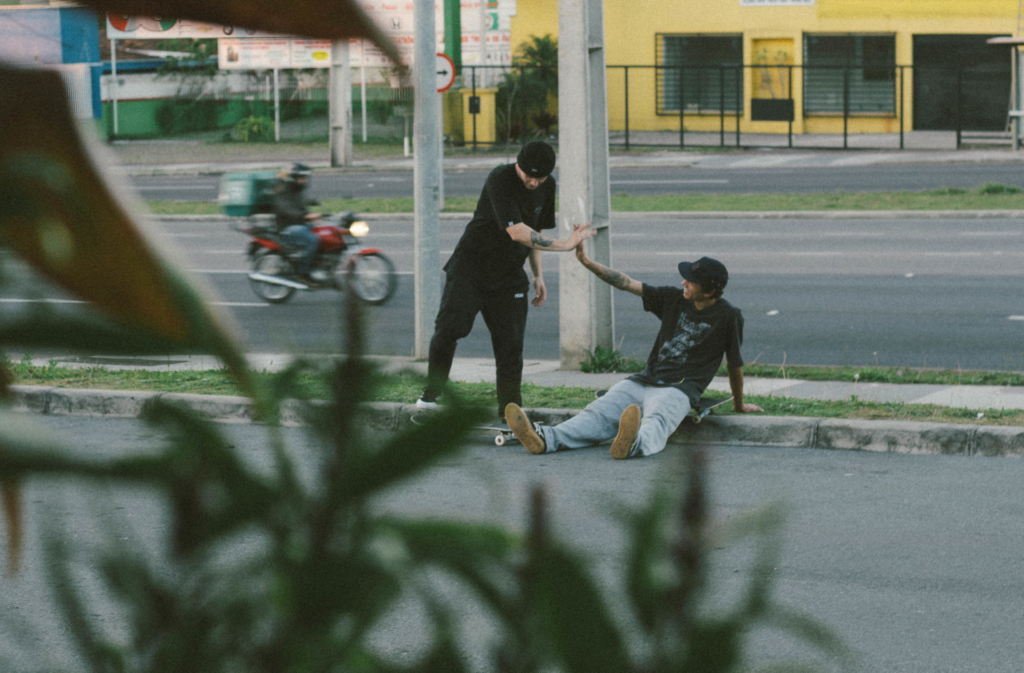 Did you make all of the graphics for the video?
Yeah, it was me and my older brother
Orlando
Cool. What do you think about skating, film and creativity?
I think all of those things are related, in skateboarding you need to be creative, to make videos and present good material to the crowd, you need to be creative, and one thing inspires the other, so something interesting always has to come out.
Who is your favourite skate photographer?
Do you have a favourite photo?
Yeah! That was a Heelflip I did down these stairs in Rio de Janeiro. The photo was shot by Diego Sar.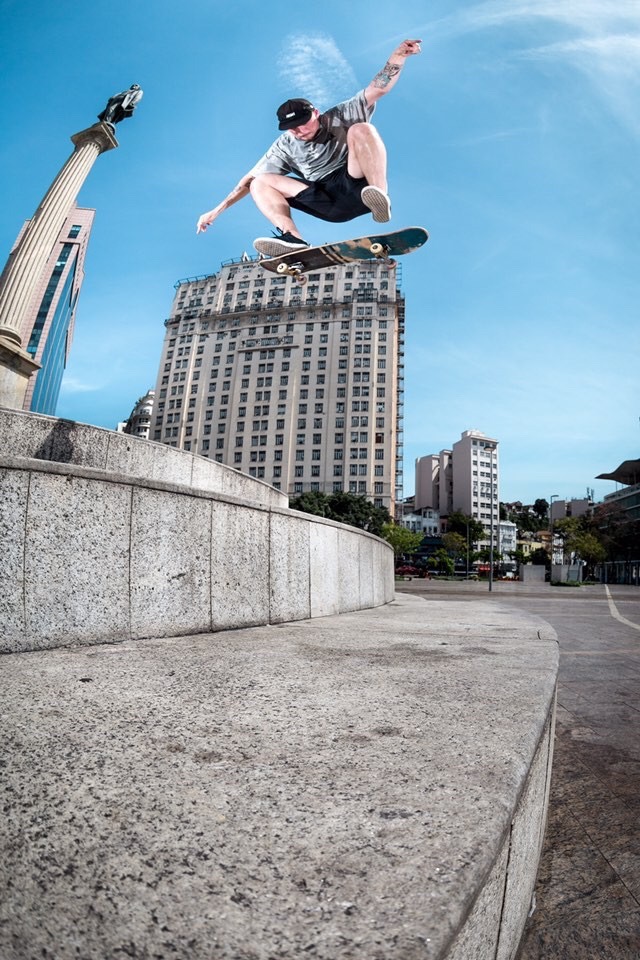 What's your favourite skate video and why?
I love Alien Workshop's Mindfield video.
That Alien video by Greg Hunt influenced me a lot, and now that I think about it all the Pyramid Country videos by Jackson Casey too.
They are my favourites because both of them are shot on VX and you can feel the real feeling of skateboarding and passion for that aesthetic in those videos by those filmmakers.
Who's your favourite skater?
I couldn't pick just one skateboarder but if I had to choose, it would be
They each bring their own style to skateboarding and I just find all of their output to be inspiring more and more as time goes on.
Do you have a favourite piece of art?
Yeah! The art design on the bottle of beer we made in collaboration with Xamã Brewery, to celebrate our video Goiaba Cozmica. (Cosmic Guava). It was made by my favourite artist, my old brother Orlando!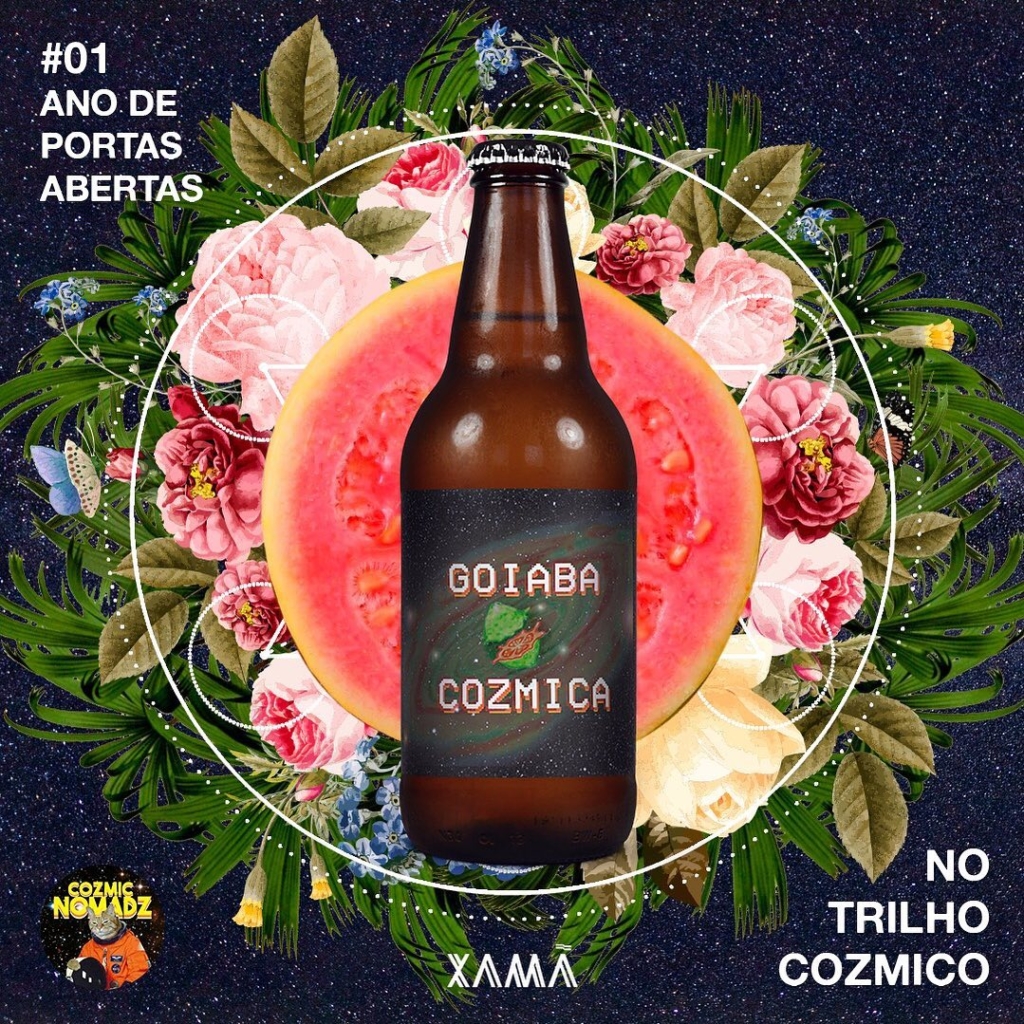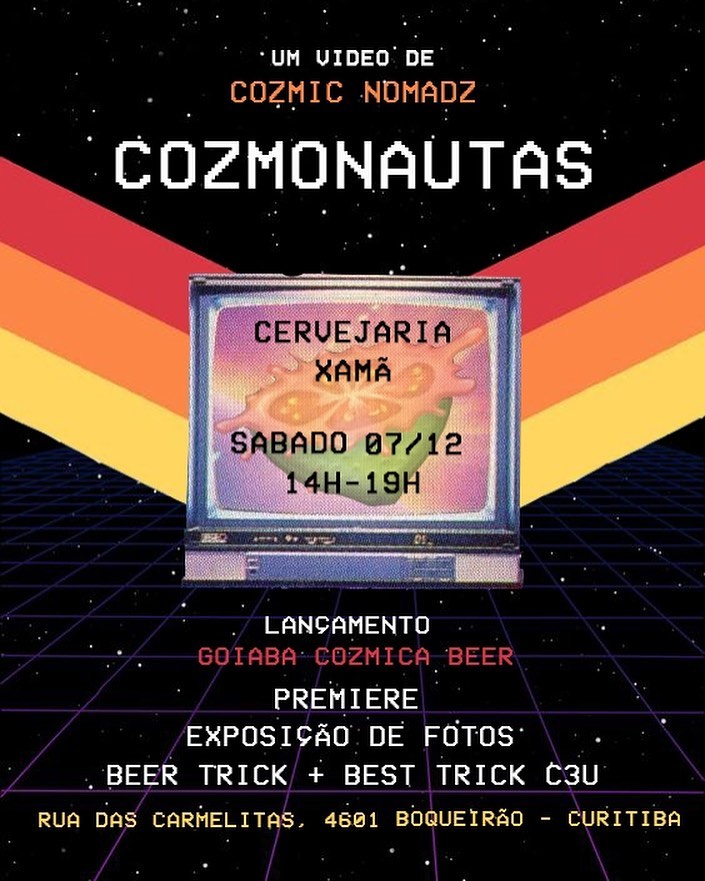 Favourite skate spot in Brazil?
My favourite skate spot is wherever I am with my  friends, drinking beers and skating!
Favourite spot to skate in the world?
It has to be MACBA in Barcelona, Spain.
Sick. Any last words Diego?
I would like to thank you for the opportunity to talk a little about my life.
I think The No Comply Network contributes a lot to the culture of skateboarding and provides some great content for followers and members.
Hopefully one day we will meet on the streets and skate some day! Keep skating with love. Thanks for the interview!