Tony Ferguson is a legendary Girl Skateboards pro and the founder of Rone footwear.
Tony's shoes are a lot like his skating. Classic shapes, comfortable style, made with attention to detail, that's ready for all street terrain.
As big fans of his skating in Girl and Chocolate videos and seeing his most recent releases for Rone, we wanted to know what inspires him to skate and pushes him to produce his lines of luxury skate footwear, his perspectives on his pro career, creativity in skateboarding and discover how he comes up with new designs and collaborations for Rone.
So we hit him up to join The No Comply Network and after finding out Tony was down to join, we found all that out and more.
Read his interview to find out how he started skating and got his first board, getting sponsored by Real and Plan B, Virtual Reality, getting on the original Girl Skateboards team, Rick Howard, stacking clips for The Chocolate Tour and Yeah Right, his tips on Backside 360s, shooting with Spike Jonze and Ty Evans, founding Rone, influences and inspirations, Keenan Milton and Keith Hufnagel, behind the scenes stories on a selection of his standout clips, his favourite skaters, styles, spots, videos and photos of all-time.
Read The Tony Ferguson Interview below to find out for yourself.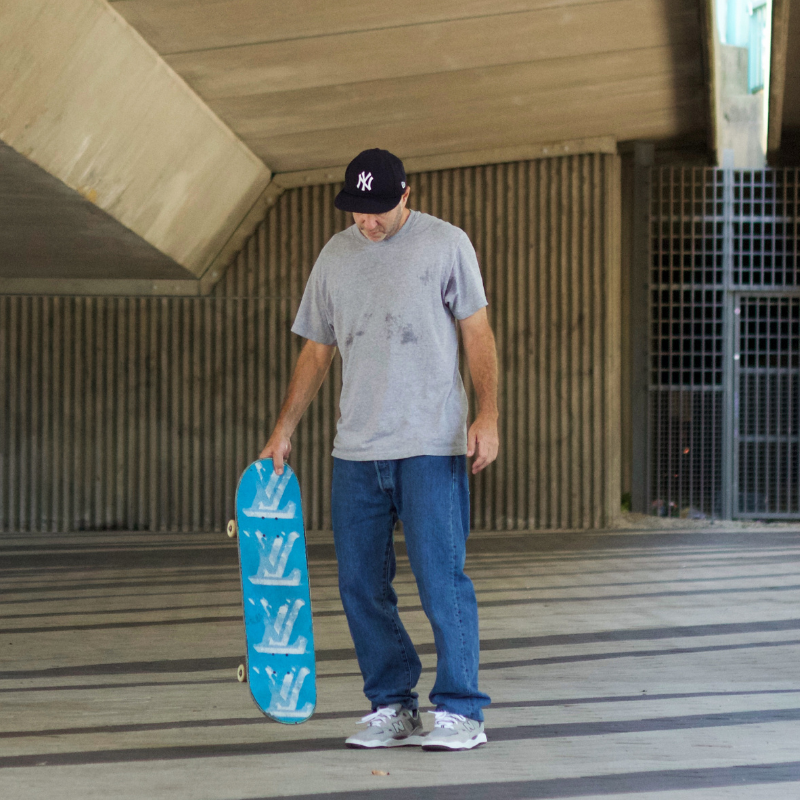 What's your full name?
Tony Ferguson
Where did you grow up and where do you live now?
I grew up in Ottawa and Vancouver, Canada. I now reside back in Vancouver.
When did you first see skateboarding?
I first saw a skateboard in the late 80's around the time that the Back to The Future movie came out and I instantly wanted to do it!
What was your first board? Do you remember the setup?
My first real skateboard was around that time in the last 80s' .
It was a pink Lance Mountain Powell-Peralta deck with Indys and blue Rat Bones wheels.
Sick. Where did you learn to skate and who was in your crew?
I learned to skate mostly in downtown Ottawa, it had lots of great street spots at the time and I had a great crew of friends from all over the city that I would meet up with and skate around with everyday.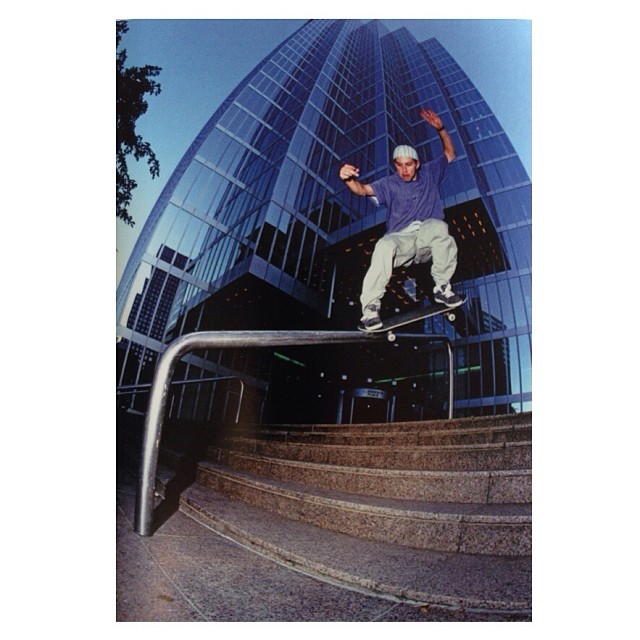 Tony Ferguson, Crooked Grind: Shot by @jodymorrisphoto
Which skaters have influenced you to skate the way you do?
They are some of our favourite pros. Who was you first sponsor?
My first sponsor was actually Tommy Guerrero and Real Skateboards.
I had met Tommy in Boston at a skate camp right before Real Skateboards started.
He called me a few weeks later and told me about real and asked me to ride for them. As Tommy was a childhood hero of mine I was beyond stoked!
Sick. So how did you start skating for Plan B?
I had moved to Vancouver and was skating with Rick Howard a lot but then at a Back to The City contest Guy Mariano and Tim Gavin were trying to get me on Blind.
Rick told me not do do it and just chill and he would take care of me.
A few weeks later Rick and Mike Ternasky called my house and asked me to ride for Plan B.
Okay. What was your favourite part of filming for Virtual Reality?
I came on to the project late so I didn't have a lot of time to film for that video but I loved going down to Los Angeles and staying with Rick Howard.
We'd go skating at all of the LA spots and then also go down to San Diego and stay with Mike Ternasky, those were really memorable times.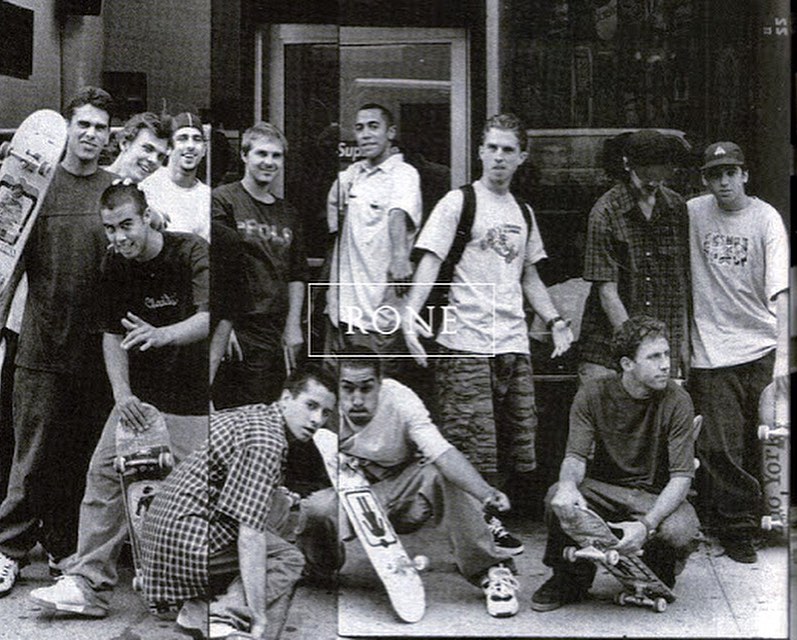 How did you get on Girl?
I was really close with Rick and was staying with him at the time of them they were all talking about doing Girl. I was there and just part of the conversation, so I guess I was at the right place at the right time.
Favourite memories of filming for The Chocolate Tour?
I think my favourite memories of filming those first videos with Girl and Chocolate was just how close we all were.
We would all skate together everyday, we would skate, eat and then hang out at night together. It was really like a family.
Your BS 180 Kickflip Fakie 5-0 on the Lockwood Bank to Bench in The Chocolate Tour was sick. How'd that go down?
I had tried it before at Lockwood but I remember just going solo with Aaron Meza before anyone was there, it came pretty easy that day.
Aaron is one of my best friends and the vibe of filming was so relaxed and not stressful that I think it helped me get a lot of the tricks I am stoked on back then.
What was it like filming for Girl's Yeah Right video?
We travelled a lot for that one so going to Spain, Italy, Scandinavia, Japan, Canada, was super fun.
The filming vibe had changed a bit with Ty Evans coming in, it was much more structured and serious than filming for the past videos.
It was needed as we had a big crew and I loved the way that video turned out in the end.
Your Backside 360 Ollie off the elevated kicker gap in Philly from Yeah Right is classic. How did that go down?
Not sure, we just went there one day while filming in Philly. I didn't' really have flip trick for it and was perfect for a Backside 360.
The trick was definitely not really cool at the time but I have always loved doing them and it just felt right at that spot.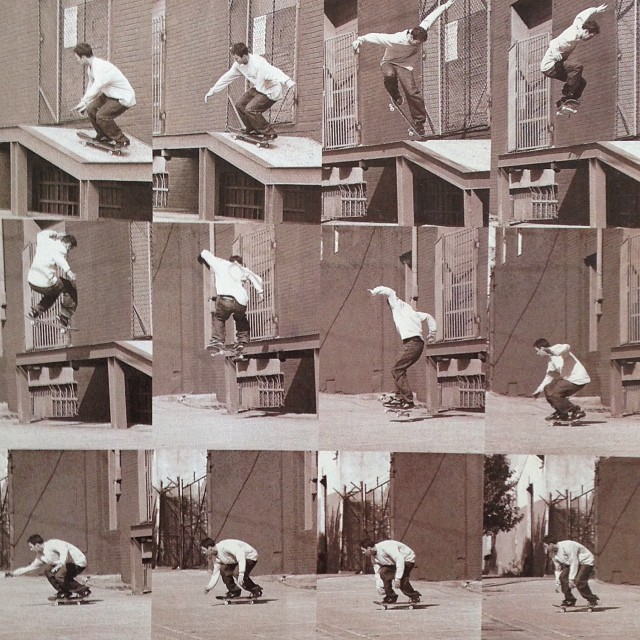 Boosted BS 360 out the Kicker to Flat: Shot by @giovannireda
You've got BS 360s dialled, what's the key to doing them right?
Ha, I don't know, I feel like we do them different from growing up skating in the 80s'.
I kind of scoop them in one motion as opposed to doing a 180 then turning. Definitely one of my favourite tricks to this day.
Your Kickflip Backside Tailslide over the gap to ledge at JKwon is still next level til today. How did that go down?
At the time the security was crazy and you could only get a couple tries on it.
I had tried it a few times, and it was the same as the Lockwood clip, me and Aaron Meza went there early and it came pretty easy, good vibes!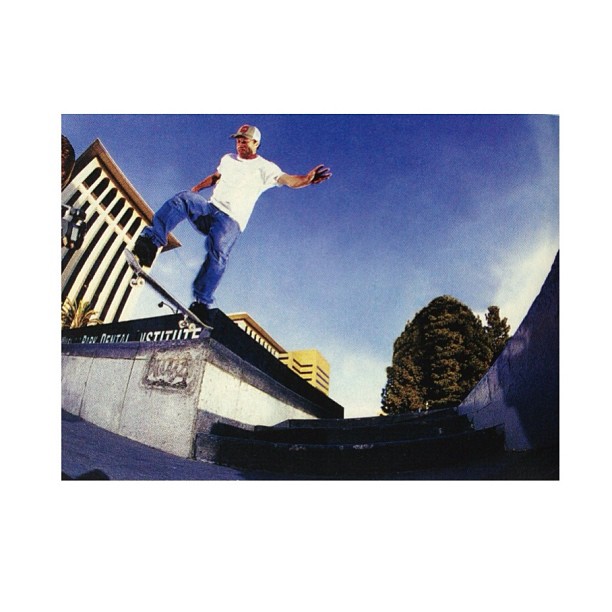 Kickflip Backside Tailslide: Shot by Ben Colen
Which of your Girl parts was your favourite and why?
I would have to say The Chocolate Tour and Yeah Right were my favourites as I was stoked on how they came out.
What was it like working with Ty and Spike Jonze?
Working with Ty and Spike was amazing. I was always down to do any skits and acting with Spike, that stuff was the best!
I feel lucky to have been around those guys and learned from them.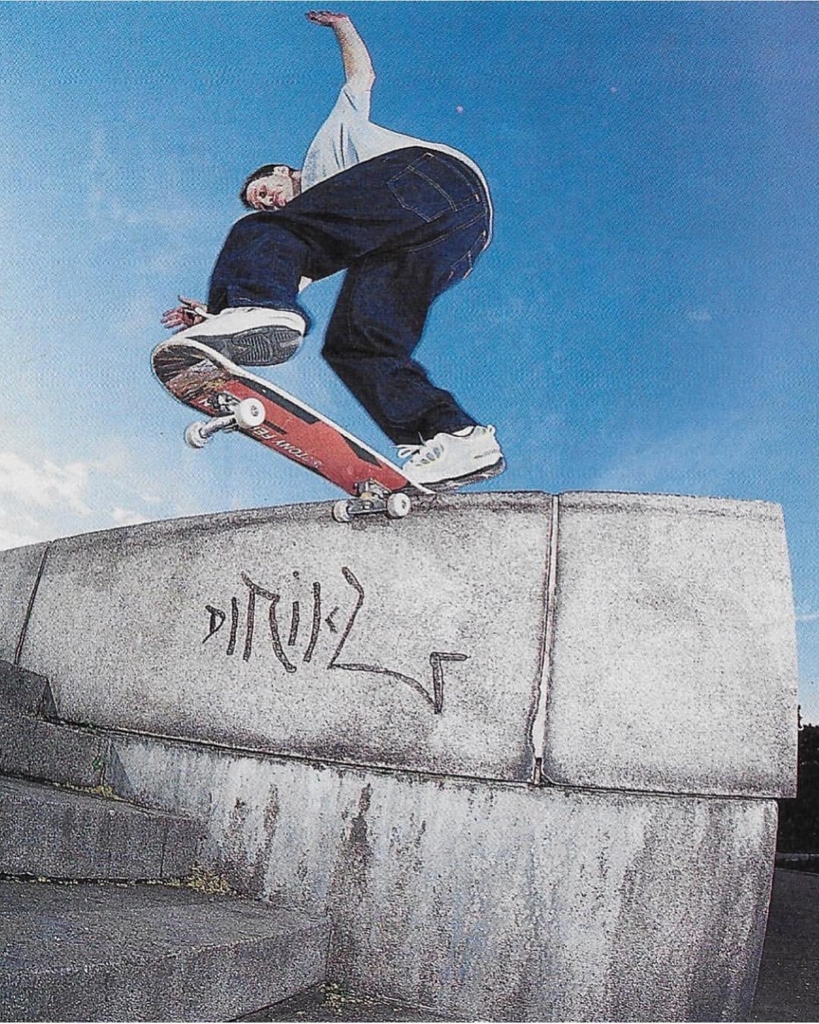 Frontside Halfcab Noseslide: Shot by Mike O' Meally
What was it like hanging out and skating with Keenan Milton?
Yeah Keenan and I were close, we were all always together.
Keenan was such a great skater and amazing person, he had a unique quality and energy that made everyone want to be around him.
He treated every person he met like a close friend, still learning from Keenan. His passing was so tragic for all of us, he is still missed but not forgotten.
 What's your favourite Keenan trick and why?
Anything he did, it was done with so much style and finesse, everything always looked good, whether it was a flat trick or the Switch Flip over the table.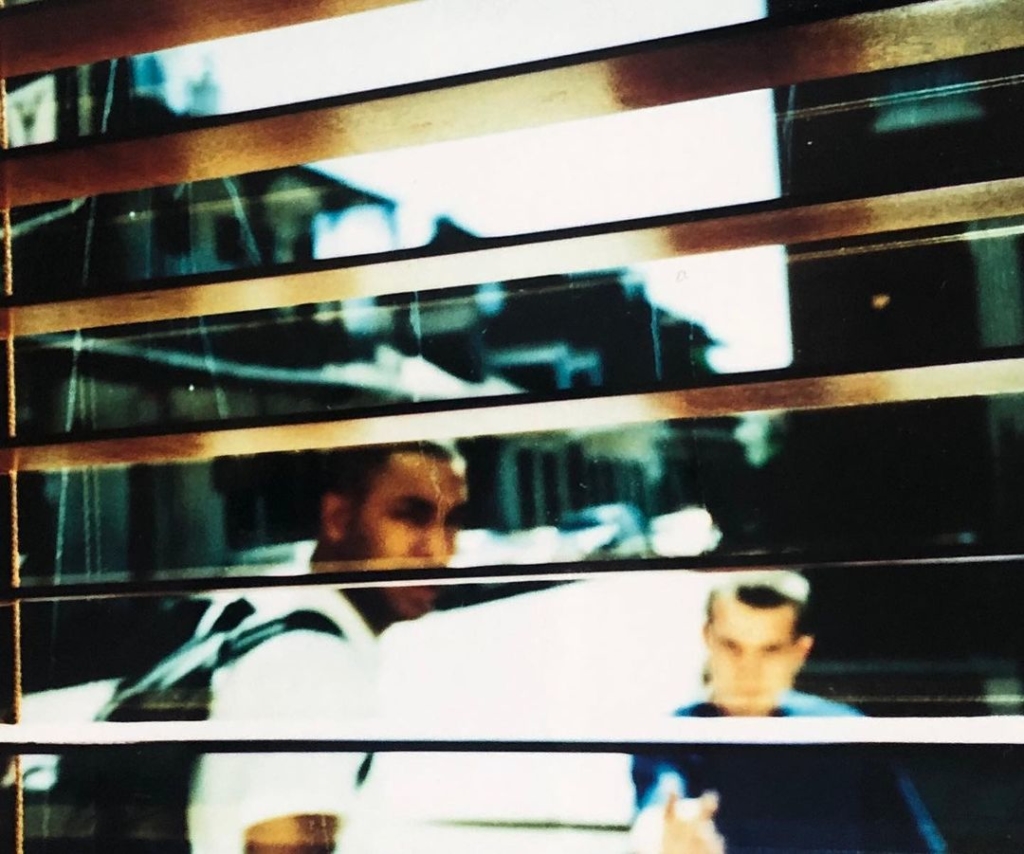 Keenan Milton and Keith Hufnagel: Shot by Tony Ferguson
You also spent a lot of time with Keith Hufnagel. What was he like?
Yes Keith was the man! He was another amazing, very special person, he really connected the East and West Coast and introduced us to everyone!
I am honoured to have spent some amazing time with both Keith and Keenan, rest in peace.
What's your favourite trick by HUF?
My favourite trick from Keith would be his big powerful Ollies, the best!
What do you think makes skateboarding creative?
When I was younger I never really thought skateboarding was that creative but now I think that everything you do in skateboarding is creative.
From creating new tricks, to how you do your tricks to where you do them, with the style you have, every one of those things is creative.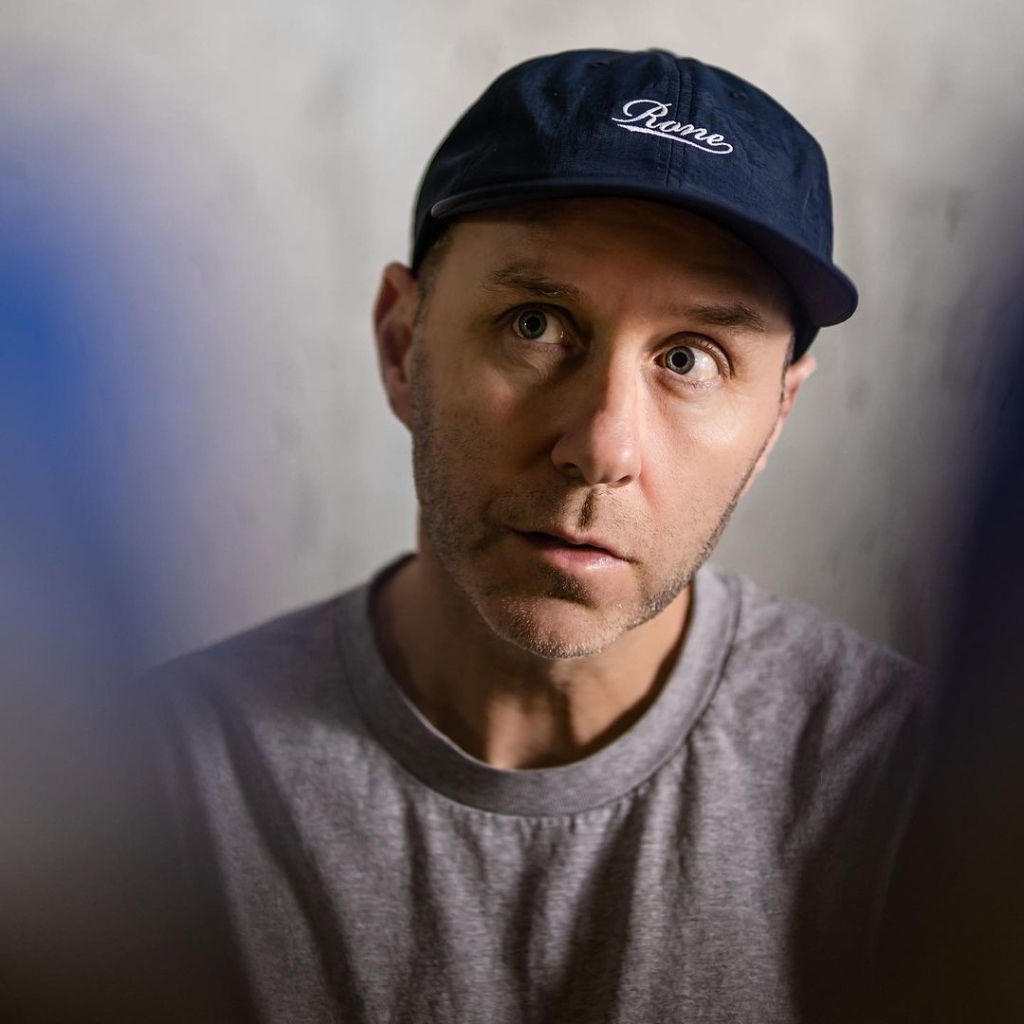 Tony by @norihisah
Why did you start Rone?
I was just always into shoes and have been around footwear through skating.
I guess I wanted to continue creating something, it was not planned, it started as a passion for sneakers and eventually turned into a career path. You have to love what you do .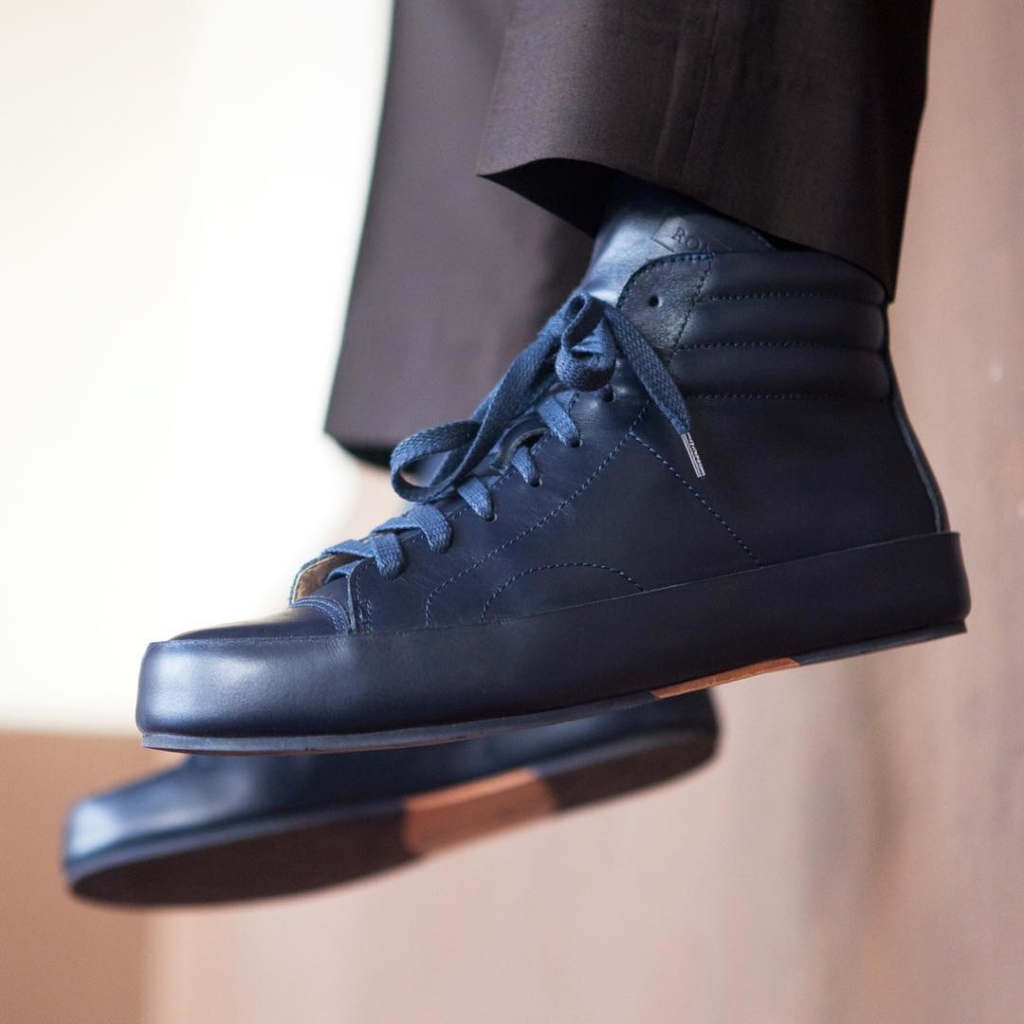 The Eight Six
What's the ethos of Rone Brand?
The basic idea for Rone was to take shoes that were important to me growing up and reinterpret them and bring them up to date with better materials. Kinda of paying homage to those styles.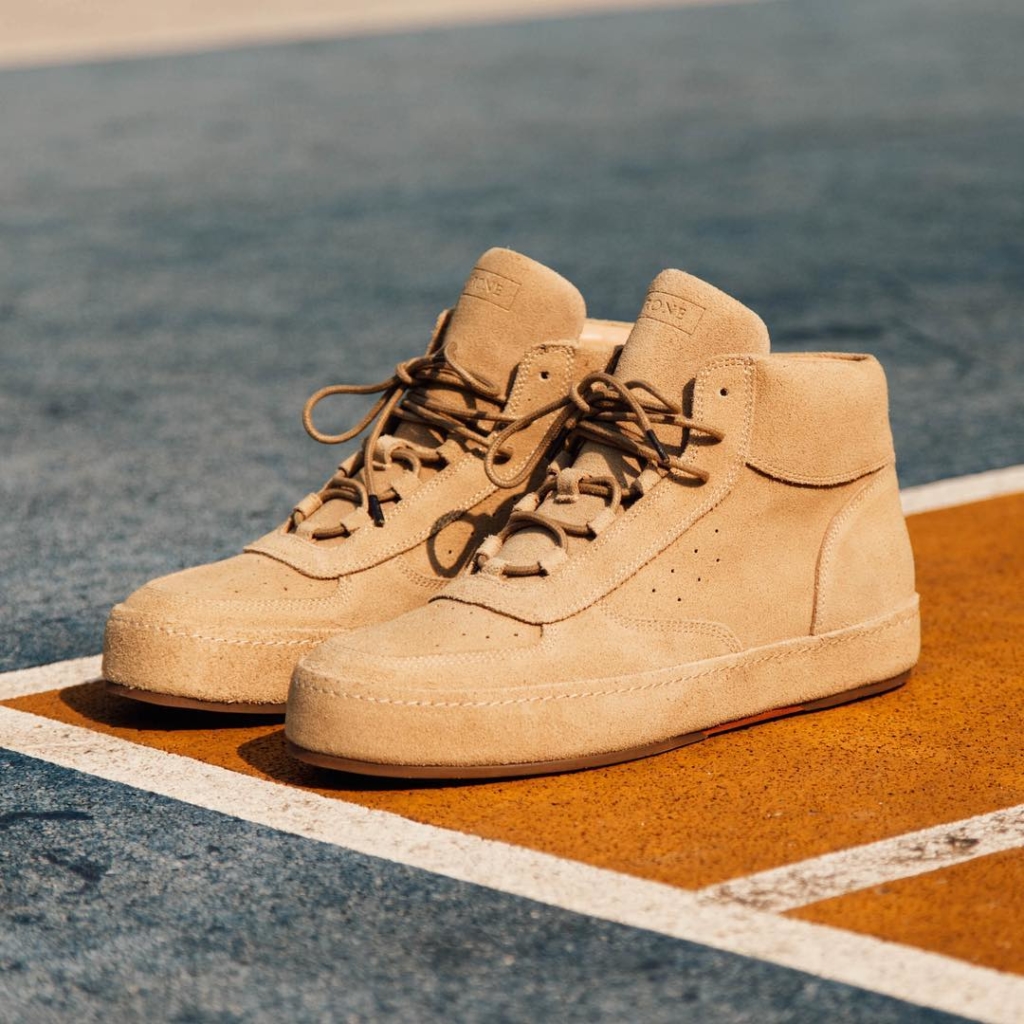 The Ninety Four
Why do you make Rone with luxury materials?
I wanted to take classic silhouettes and infuse them with premium material to give them a point of difference and make them more timeless.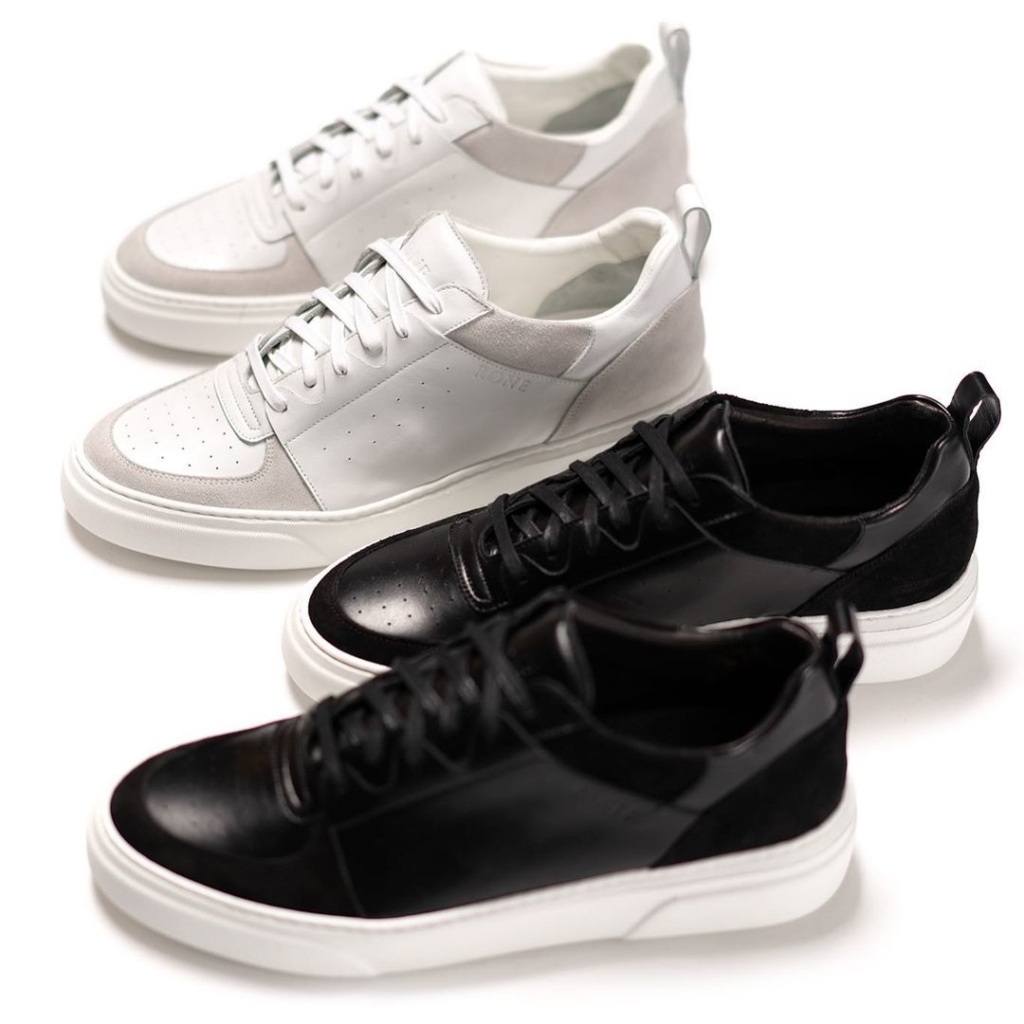 Ninety Five WearLite
The Rone ad with water bottles grinded into shoes was great. How did you come up with that idea and what was the concept behind it?
I'm always looking for new ways or ideas to better the manufacturing process or doing things differently that will be better for the environment.
It's actually a very technical process and thought it would be funny to use a meat grinder to just simplify the idea.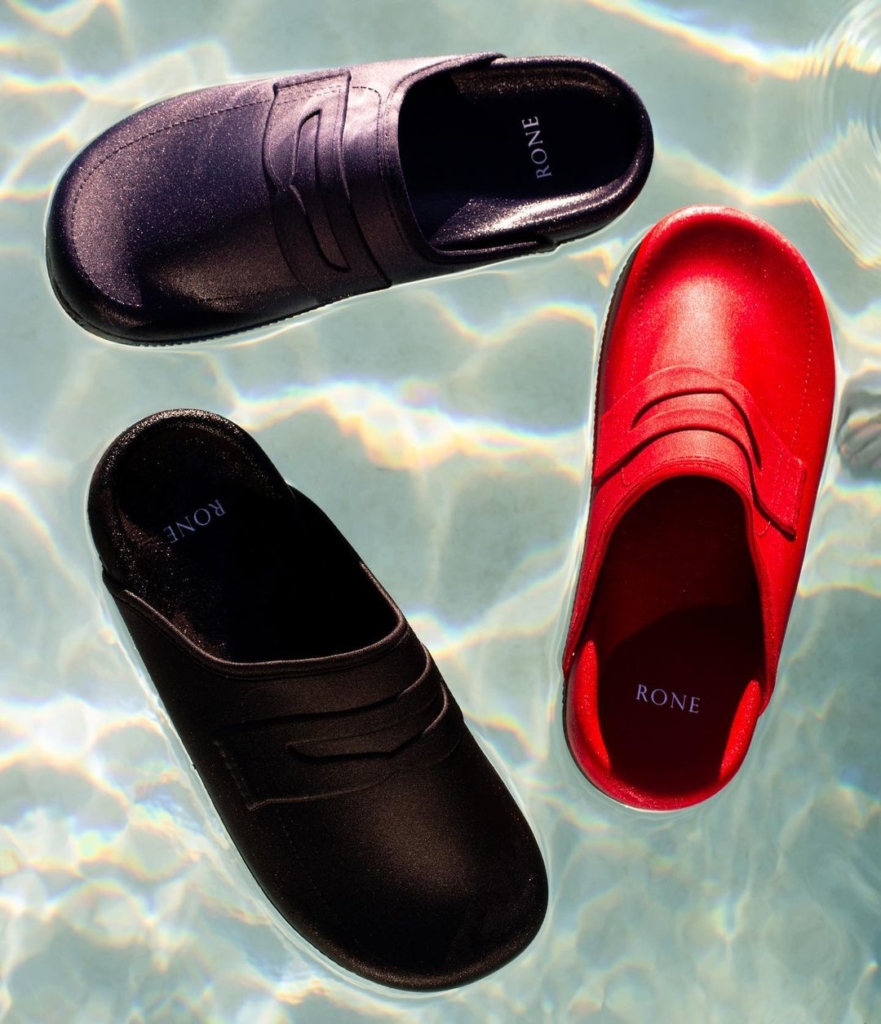 The Thirty Six
How do you come up with ideas for new shoes to make?
A lot of times the inspiration I get is a reference from a bygone era but really inspiration for new shoe designs can come from anywhere.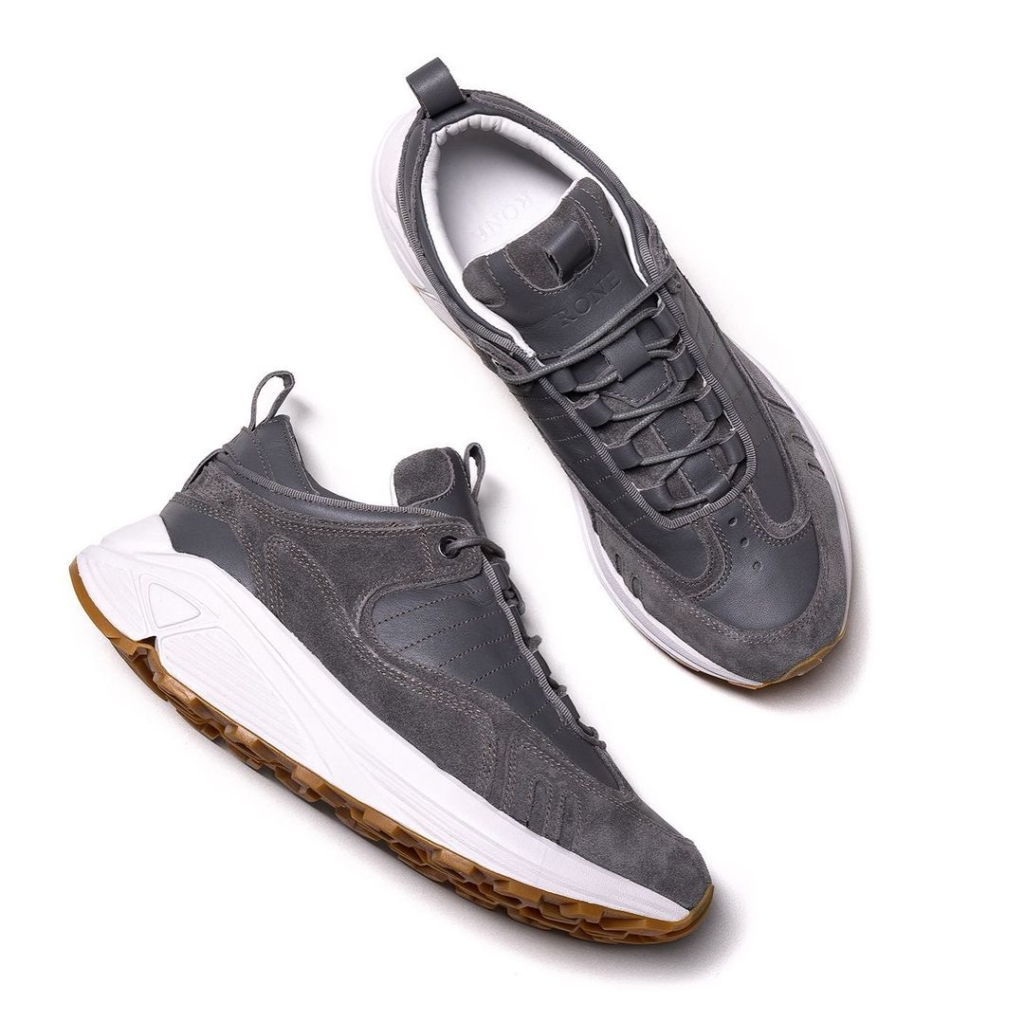 The Ninety Seven
What's the latest Rone model you have made and released?
We just released a slide in collaboration with the Ace Hotel that will be available in all their locations. I am looking forward to releasing more skate inspired shoes and will be dropping soon!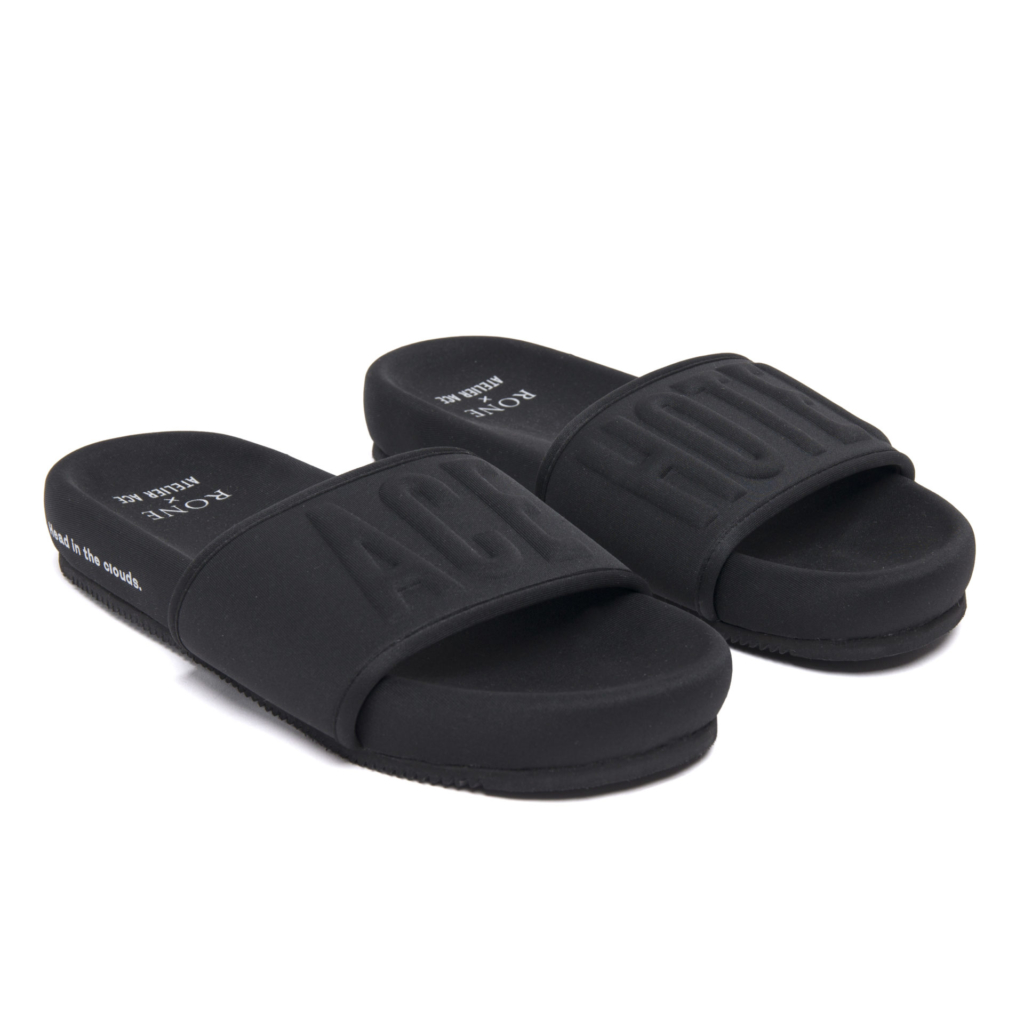 The Rone x Ace Slider
Where's the easiest place to purchase Rone?
At our website
Cool. Any plans for the future for Rone you want to mention?
We have a really great collaboration coming this year! Stay tuned!
Any advice for readers who want to skate for years to come?
I think it's just you have to continue to move and do not stop for long periods of time. Keep moving!
Agreed. Where are you skating most right now and who with?
I've been skating and fixing a bunch at spots in downtown Vancouver but I skate the most with my son Anthony.
Right. What have you been up to over Lockdown?
I've been very busy but besides work I have just been hanging with the family, skating and enjoying the outdoors.
Cool. What's your favourite skate spot in Vancouver and why?
The Vancouver Art Gallery is my favourite. It's got the curbs and stairs that we learned on and it is still skateable to this day.
Where's your favourite skate spot in the world?
That's a tough one, Barcelona is amazing but also I have been travelling to China a lot in recent years and it is so fun to explore new cities, it's endless.
What's your favourite skate video ever and why?
That would be Blind "Video Days". It was groundbreaking and changed skateboarding.
It's a classic. Who's your favourite skater and why?
My favourite skater is Guy Mariano.
Guy has always been the best and is still proving that today, he is super inspiring! Love you Guy!
Who has your favourite style on a board?
I would have to say, Gino Iannucci, his skateboarding just looks right.
Who's your favourite artist and why?
One of my favourite artists would have to be Kaws.
I met him back in the day and to see what he has accomplished and how far he has come is amazing and he's still the same person.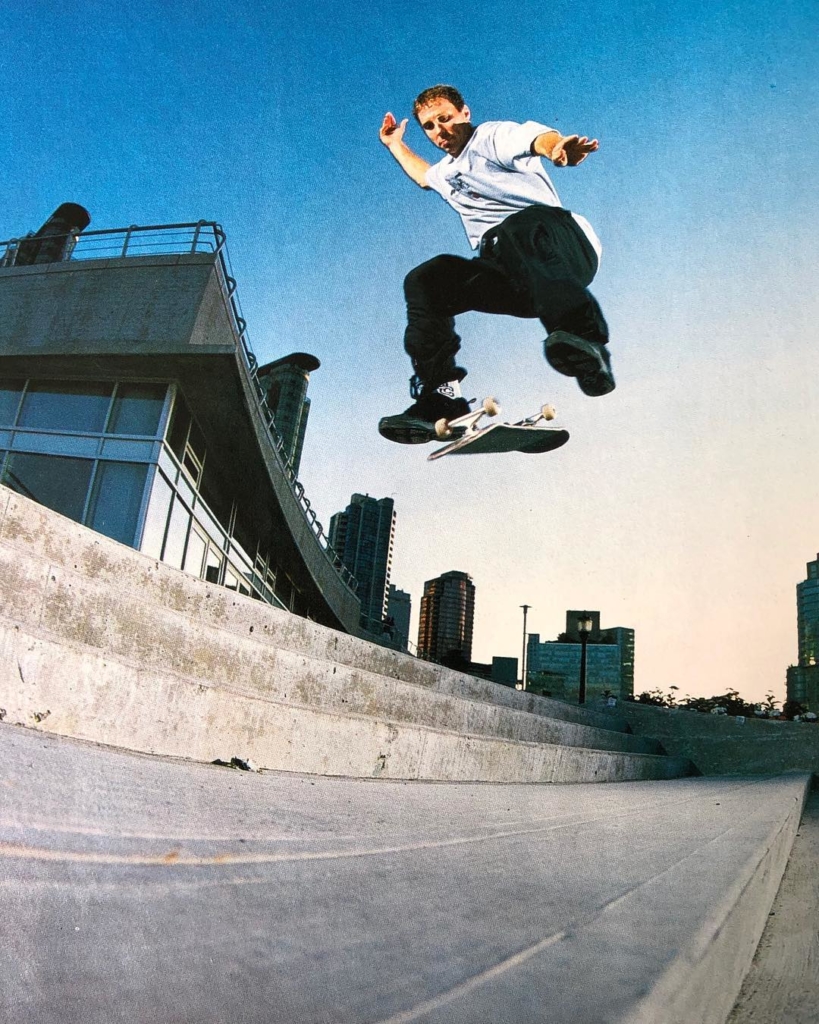 Switch Varial Heelflip: Shot by @atibaphoto
Any shout outs?
I want to thank Rick Howard and Megan Baltimore for everything they have ever done for me and giving me the opportunity.
 Any last words Tony?
Skateboarding has shaped me and everything I do comes from that frame of mind. Keep pushing!